Lanakila Goes Chopper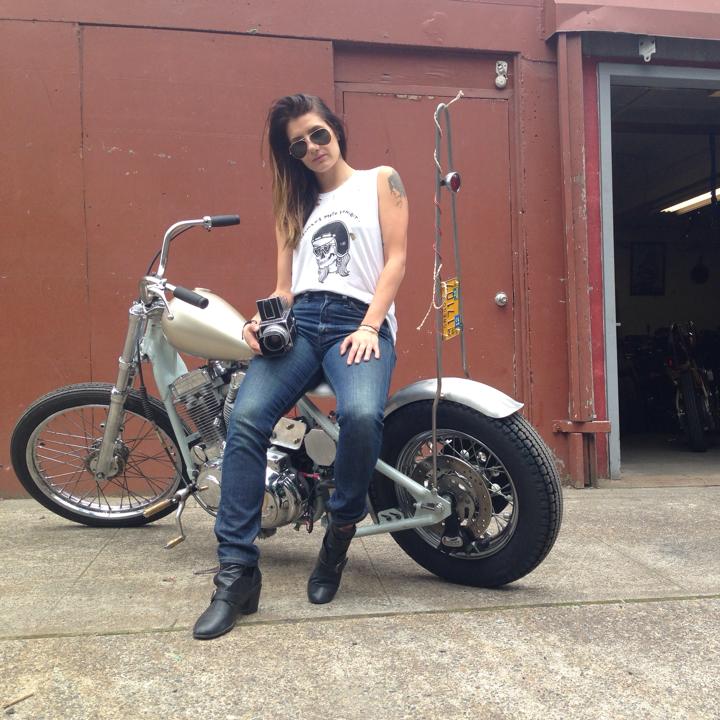 The super babely and equally talented Lanakila MacNaughton with her nearly finished custom chopper from Trevor Kelly Co in Portland, OR. The classiest of colors for the most fabulous lady!
Lana is the photographer behind the Women's Moto Exhibit photography, all done on medium format film. Amazing. (womensmotoexhibit.com)

Um, so the Honda RC-51 is a fun bike… no surprise there eh?
Posted on July 24, 2014 in MotoLadies, Motorcycles by Alicia Mariah Elfving