Licari in Los Angeles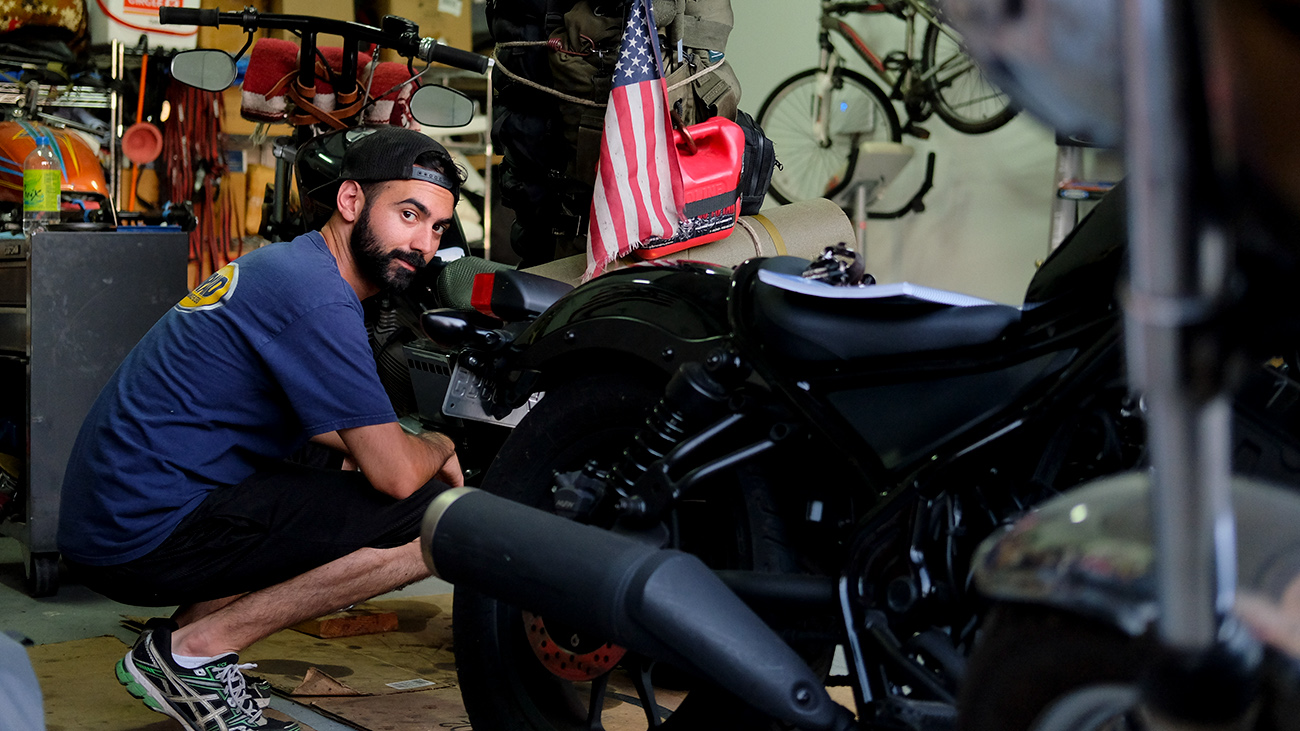 After landing in Los Angeles in October I took some photos of my friend Adam James Licari (@licari.co) getting his Sportster ready for the Hooligan Hoedown.
James is a mechanic and builder, based out of Los Angeles at the time but has since moved to Phoenix.
You can see more stuff from my Horizon Tour road trip at horizontour.themotolady.com.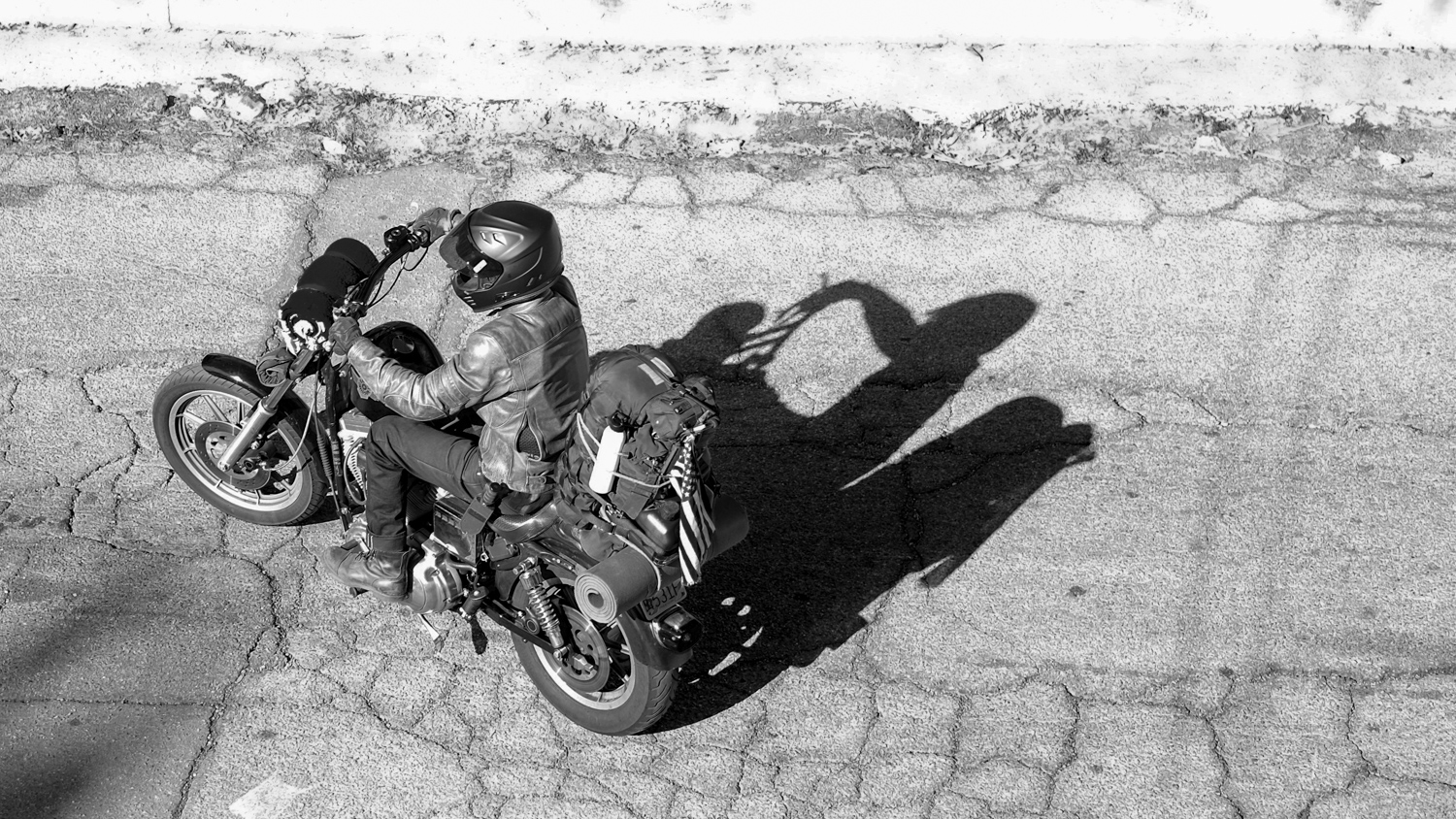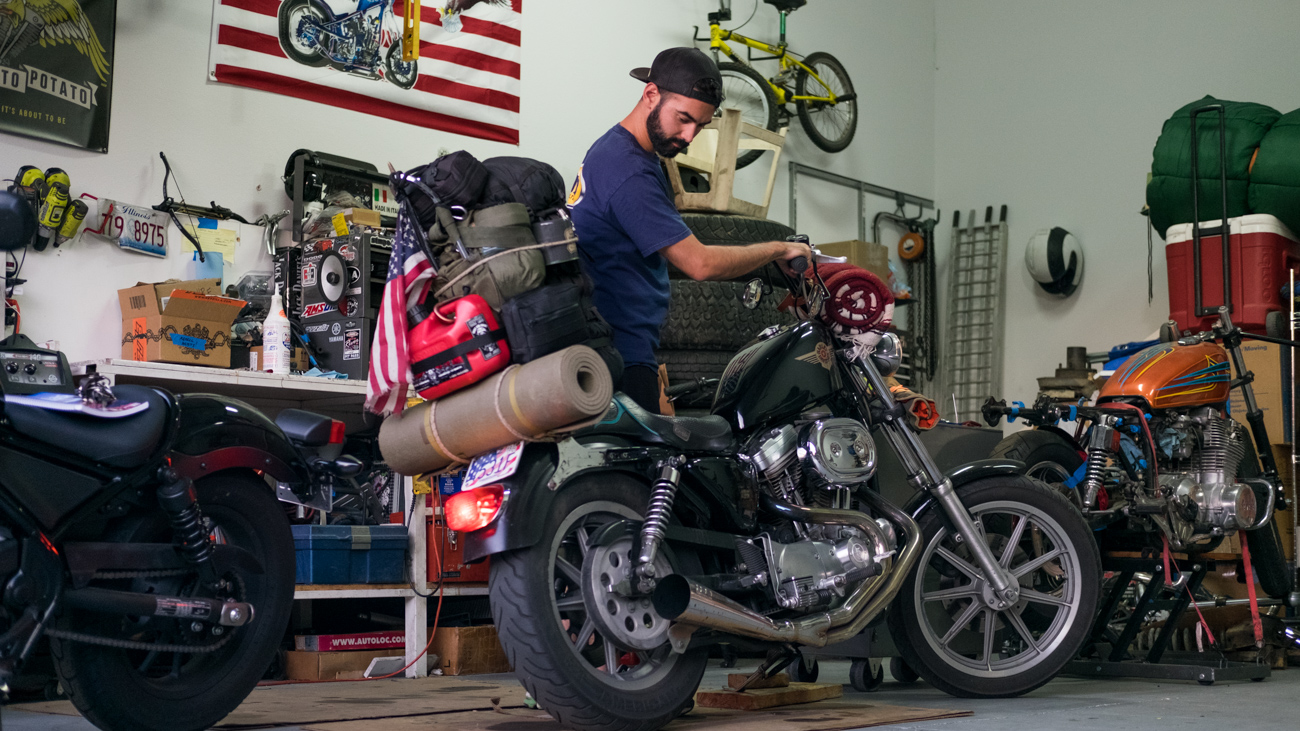 Related: 

Video, photo gallery, and party breakdown from the third annual Women's Motorcycle Show is here!
Posted on April 16, 2018 in Blog by Alicia Mariah Elfving