Why Liter Bikes Are Awesome and Also Terrible
Big displacement sport bikes aka liter bikes are both a beautiful and terrifying thing.
It wasn't until pretty recently that I really got to experience a wide enough variety of liter bikes to feel like I have a grasp on what they feel like besides crazy fast. As I'm riding the FJ-09 today from Costa Mesa to Long Beach through somewhat light traffic (for SoCal anyway) I started talking to myself as I was lane splitting when cars slowed. It's not even quite a liter bike really, it's a 847cc enline 3-cylinder, but it feels pretty close to one.
To be specific- liter bikes are motorcycles with about 1000cc engines. I say 'about' because they sometimes can be slightly less or more, like the Ducati 996cc or the GSX-R 1000 which is actually a 999cc. One of the crazy cool things about these bikes is that you twist the throttle and suddenly you're where you wanted to go. A car will start veering toward you, merging your direction without looking, and a little flick of the wrist and you're out of there.
People that have been reading MotoLady for a while know well already that I am a big fan of Hunter S. Thompson's writing… so much so that I have one of his quotes tattooed on my arm. "Faster faster until the thrill of speed overcomes the fear of death." In 1995, Cycle World gave HST a Ducati SuperSport 900 for the article that eventually came out titled, "Song of the Sausage Creature." The first line is too true, "There are some things nobody needs in this world, and a bright-red, hunch-back, warp-speed 900cc cafe racer is one of them – but I want one anyway, and on some days I actually believe I need one. That is why they are dangerous."
I always said that I definitely didn't need a liter bike (or anything close to it) for the street. I love to go fast- I think the world makes more sense at over 100 mph. That being said, I know it's not wise to go speed racing around town every time I throw a leg over a bike, which is why I don't think an engine that large is necessary. Well, I didn't think it was.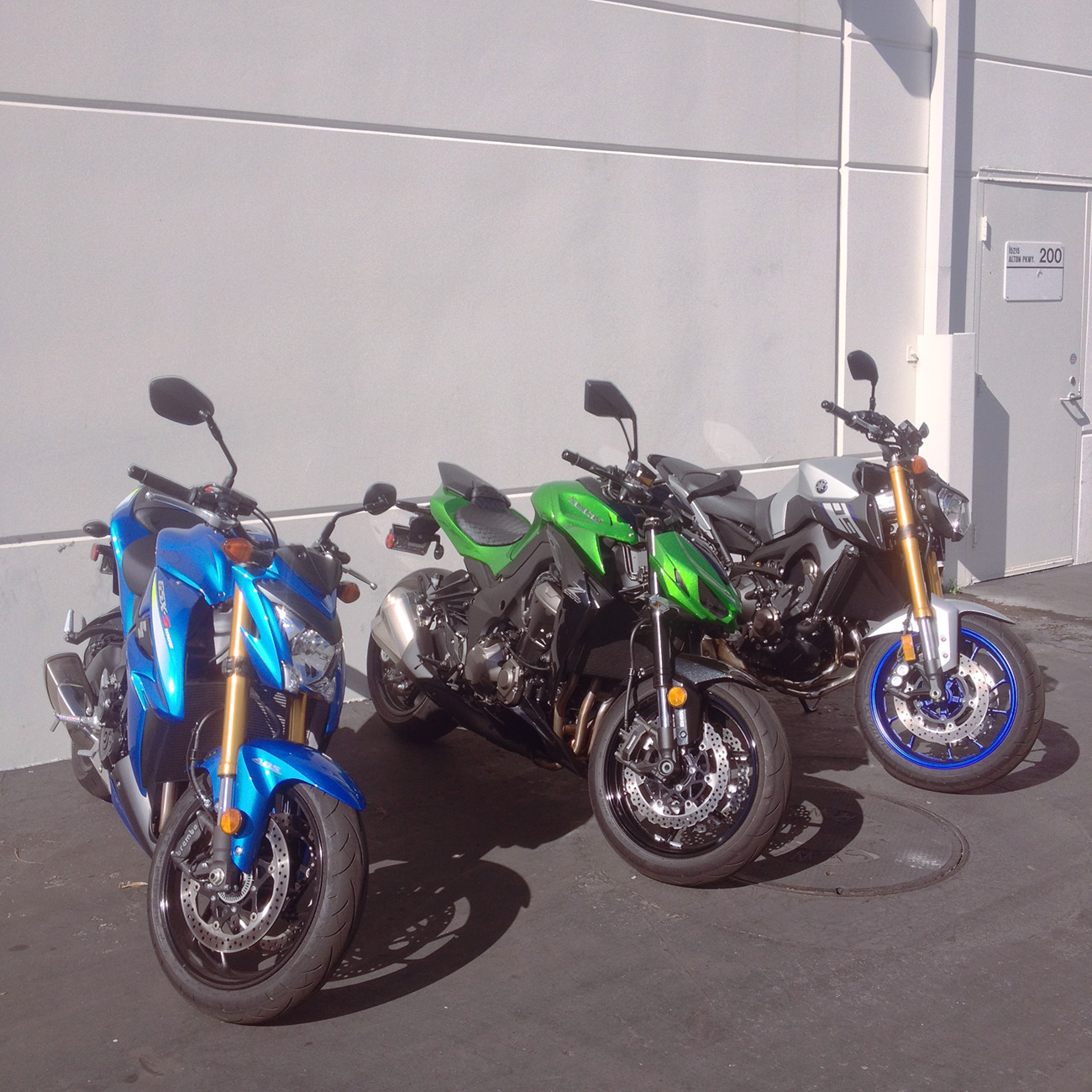 My first bike, a 1980 Yamaha XJ Maxim 650, was an inline four, shaft drive, piece of crap. It was thrilling to see how fast I could get it to go despite all of it's issues- once my friend Brooke paced me at just over 100, which I still find impressive for that bike. See, 103 on an old Maxim is about as thrilling as 120 on a Ducati 999.
That's where the problem, and the beauty, of these superbikes rests… within their ability to kill you in a second if you use their power wrong. When you can give the throttle a little twist and suddenly you're going twice as fast in what feels like an instant, you almost feel like you're transgressing time and space. For some, the blur of passing objects seems to cave in on itself. For others, it feels like everything slows down. Like another of HST's quotes- "But when we ride very fast motorcycles, we ride with immaculate sanity."
As I zipped past cars on the 405 today, I started giggling as I got into a rhythm with the ebb and flow of traffic. I go into a sort of traffic-battle trance and am hyper aware of the machine and the vehicles and their movements around me. A life or death game- running the gauntlet. It feels almost effortless with a bike that responds so well to you, though. Pass that car? Done. Drop a gear and scrub off 40 mph in a blink? No problem. Car merges in front of you? Grab some of that super responsive front brake. It all feels so smooth- until it doesn't. These bullets on wheels pierce air with a smoothness that doesn't seem possible- unless you let them get the best of you. And, unless you've got the skill to go along side their prowess, it's easy for them to do so. I think this is why it's a good thing I didn't ride them much until after a few years getting some miles under my belt.
While I know I can't afford to buy a shiny new sportbike anyway- I don't know that my wallet could support owning such a toy. But I can tell you every time I ride one I'm overpowered by a deep overpowering feeling of need.
✖︎
Special thanks to Motorcyclist Magazine for the loaner bikes and the road test opportunity!
related:

Video, photo gallery, and party breakdown from the third annual Women's Motorcycle Show is here!
Posted on May 3, 2016 in Blog, Motorcycles, News & Features by Alicia Mariah Elfving
11 Comments

for "Why Liter Bikes Are Awesome and Also Terrible"