Lorenzo Buratti's Boxer Chair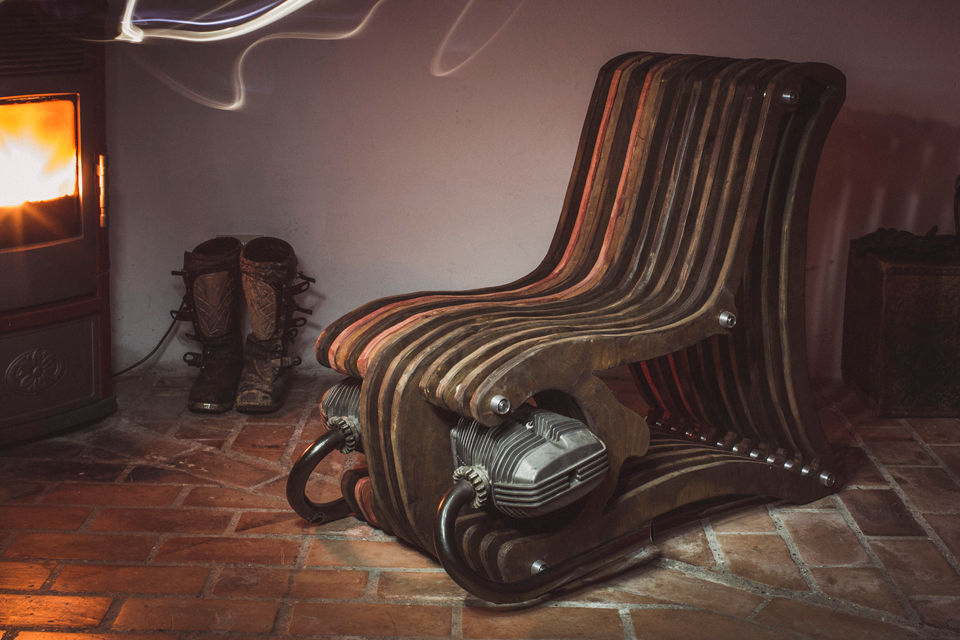 Like many awesome things, Lorenzo Buratti's motorcycle inspired furniture is hand-crafted in Italy.
This time, he created a very cool wooden chair called the 'Boxer Chair'. Like his other chairs (featured in the past article about his furniture) there is space underneath for magazine, books, and whathave you.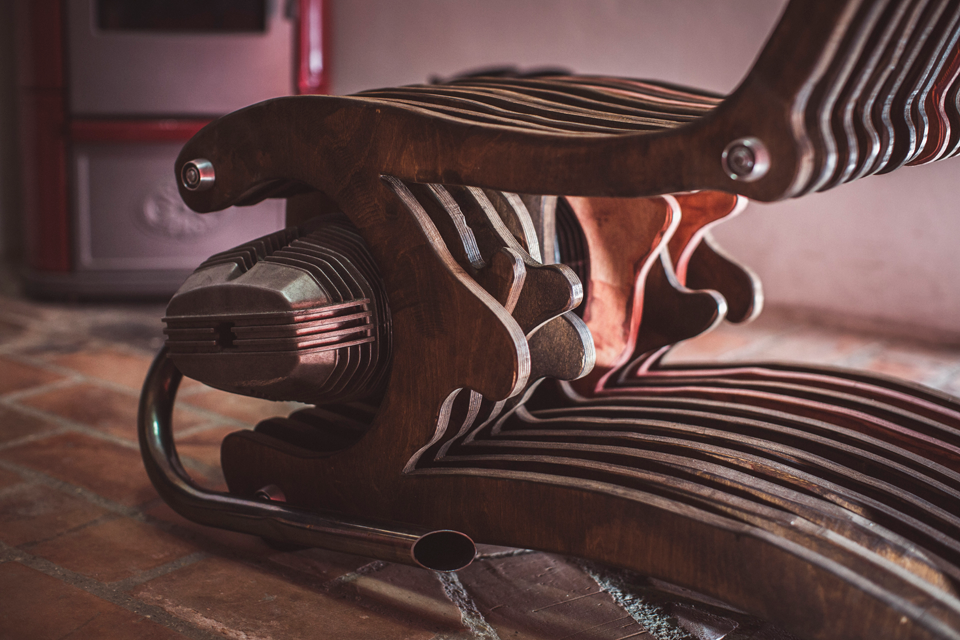 I recently met Lorenzo when he came to Southern California for a vacation- he told me that he likes making furniture and decor because he likes to work with his hands and get back to the basics.
Make sure to check out his website, LorenzoBuratti.com and you can also follow him on facebook.

A childhood photo of the world's only female Ducati Master Tech, Hannah Johnson, hanging out with biggol' bikers.
Posted on December 4, 2014 in Art, News & Features by Alicia Mariah Elfving
2 Comments

for "Lorenzo Buratti's Boxer Chair"