Maria Costello Celebrates Women Motorcyclists in NZ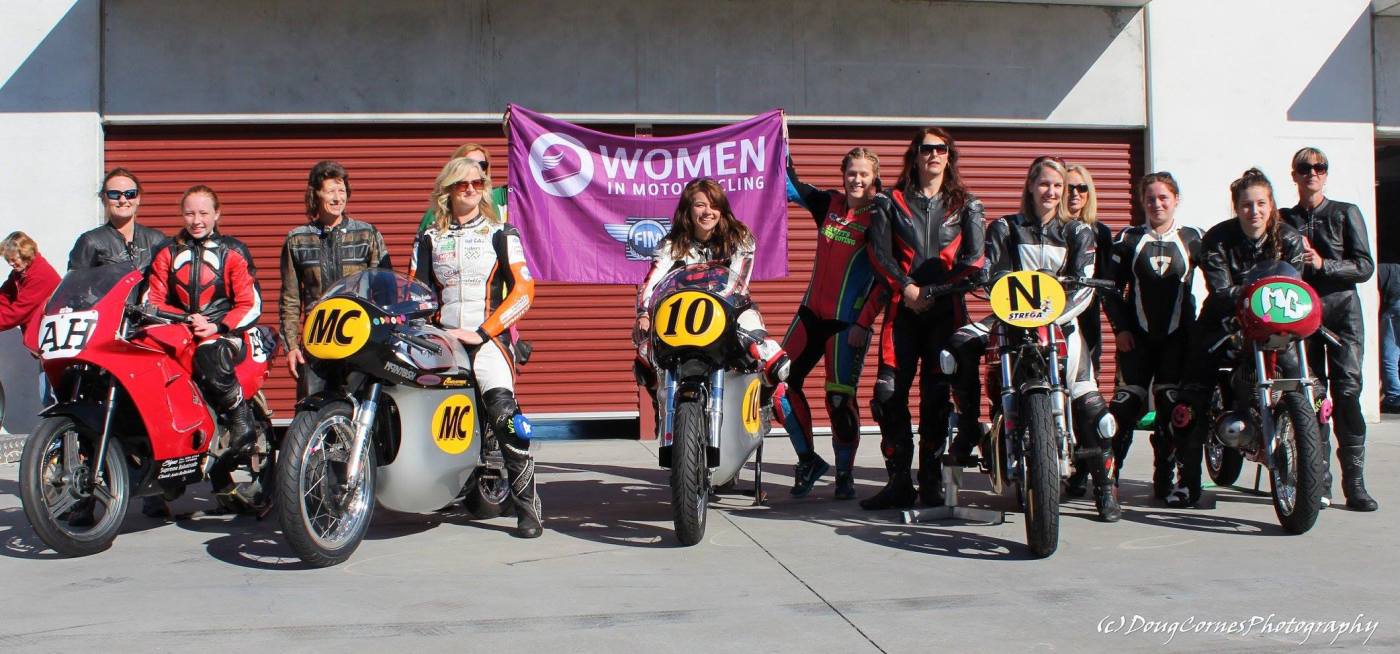 Racer Maria Costello joined women from New Zealand (and Australia) at the Hampton Downs track to celebrate  women in motorcycling during the Barry Sheene Motorcycle Classic.
Maria competed in the race on a Manx Norton, and a Honda VFR400. Saturday she placed 7th and 8th on the Manx, and 4th and 5th on the VFR. Sunday saw her placing 4th and 5th again on the VFR, and 6th on the Norton for a combined place of 4th overall. "It's not just a dream come true to race here, this meeting is close to my heart because we are celebrating women's involvement in our sport," said Costello. "A wonderful group of current and former female competitors were brought together to race classic machinery, some for the first time, against the guys. I feel very honoured to have been the special guest."
Fifteen-year-old Amy Vaculik-Hamilton took to the track as the youngest female rider at the event, while 17-year-old Mihi Banks enjoyed her debut on classic machinery, competing on both 250 and 350 Jawas. Brigit Woodcock raced an Aermacchi 250, Philipa Beck was on a Benelli 250 and Triumph 350 and Debbie Bridge rode a Ducati TT2 600 replica.

Sarah Elliot was plagued with mechanical problems from her Yamaha Anderson XJ600 while Pro-Twin racer Nicki Smith raced classics for the first time and enjoyed some great battles on both a Moto Morini 500 and Yamaha XJ550.

Female sidecar racing was also celebrated, with Tracey Bryan taking the win in the John Anderson Trophy as passenger to her brother on a classic Triumph Trident and also winning the Lawrence Bros Trophy with Aaron Lovell on a modern LCR GSXR1100.

Other sidecar passengers included Wendy Ploeg on a Honda CBR1000, Tina McKeown on a BMW 90s and Aida Gulbrasen on a Motobuilt 85 Suzuki 1073cc.

The event also include a parade for former racer Karel Pavich, the first woman to win a road race title in NZ in 2006 and Janet Wilson, the first woman to win a NZ Classic Motorcycle Racing Register title.

The event concluded with a trophy presentation and, as an honorary Aussie, Costello presented the trophies and was awarded the Trans-Tasman Trophy as a member of the winning Australian team.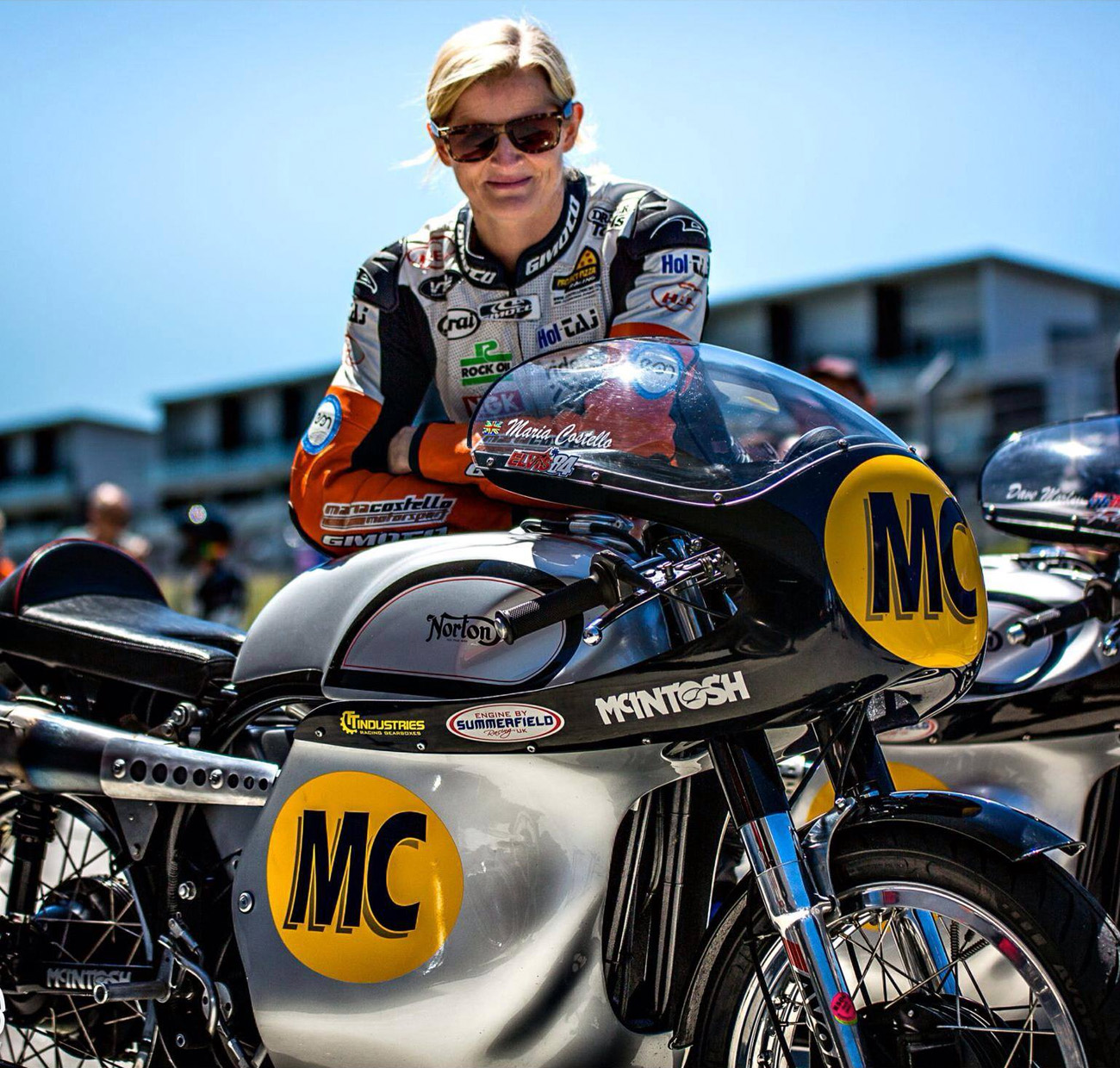 Congrats, Maria!
Posted on November 6, 2014 in History, MotoLadies by Alicia Mariah Elfving