Malary's Mermaid Themed Motorcycle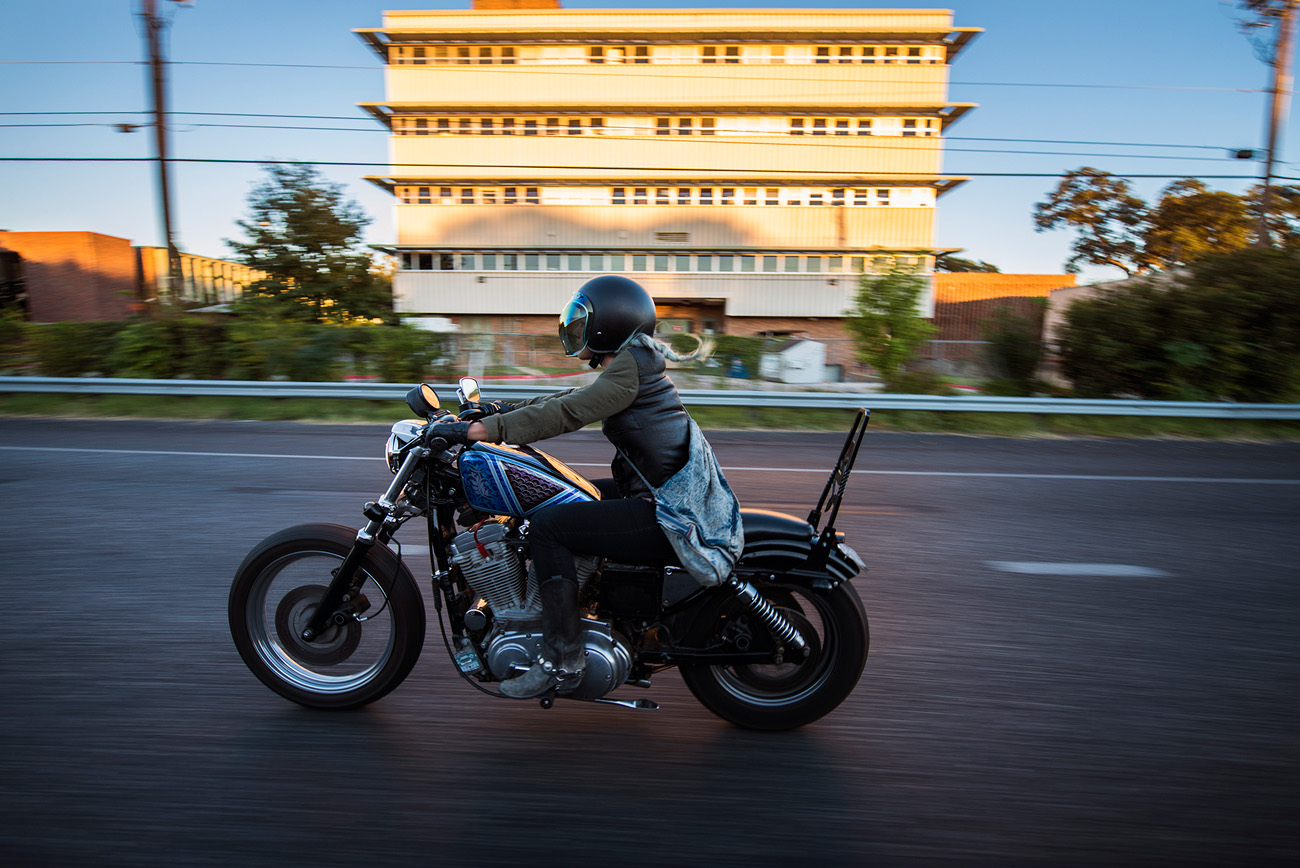 Malary Lee is an Iowa native living in Austin, Texas.
She owns a Honda CB350, and now, a customized Harley Sportster 883. The Honda was her boyfriend's dads before he passed away (check out the past feature), and is relatively unchanged, so she didn't want to go hacking it up. Instead, she bought a 883 and had it transformed into a mermaid themed motorcycle dubbed "Mermoto."
"I've always wanted a bike that I could customize to make my own. I felt too bad tearing apart my stock, vintage cb350 and I needed something I could take on further road trips."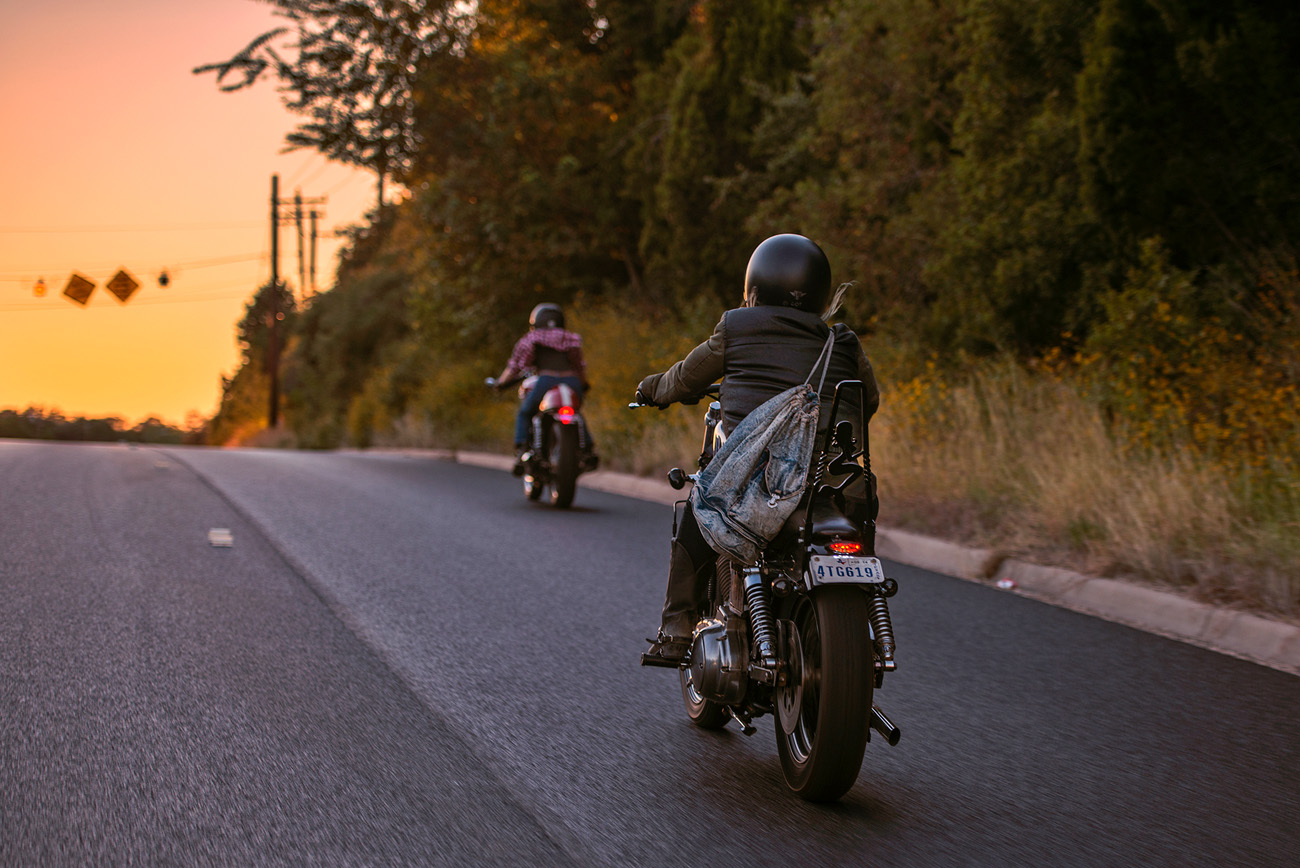 It's got some cool custom bits, but namely the scaley blue-toned paintjob and mermaid sissy bar.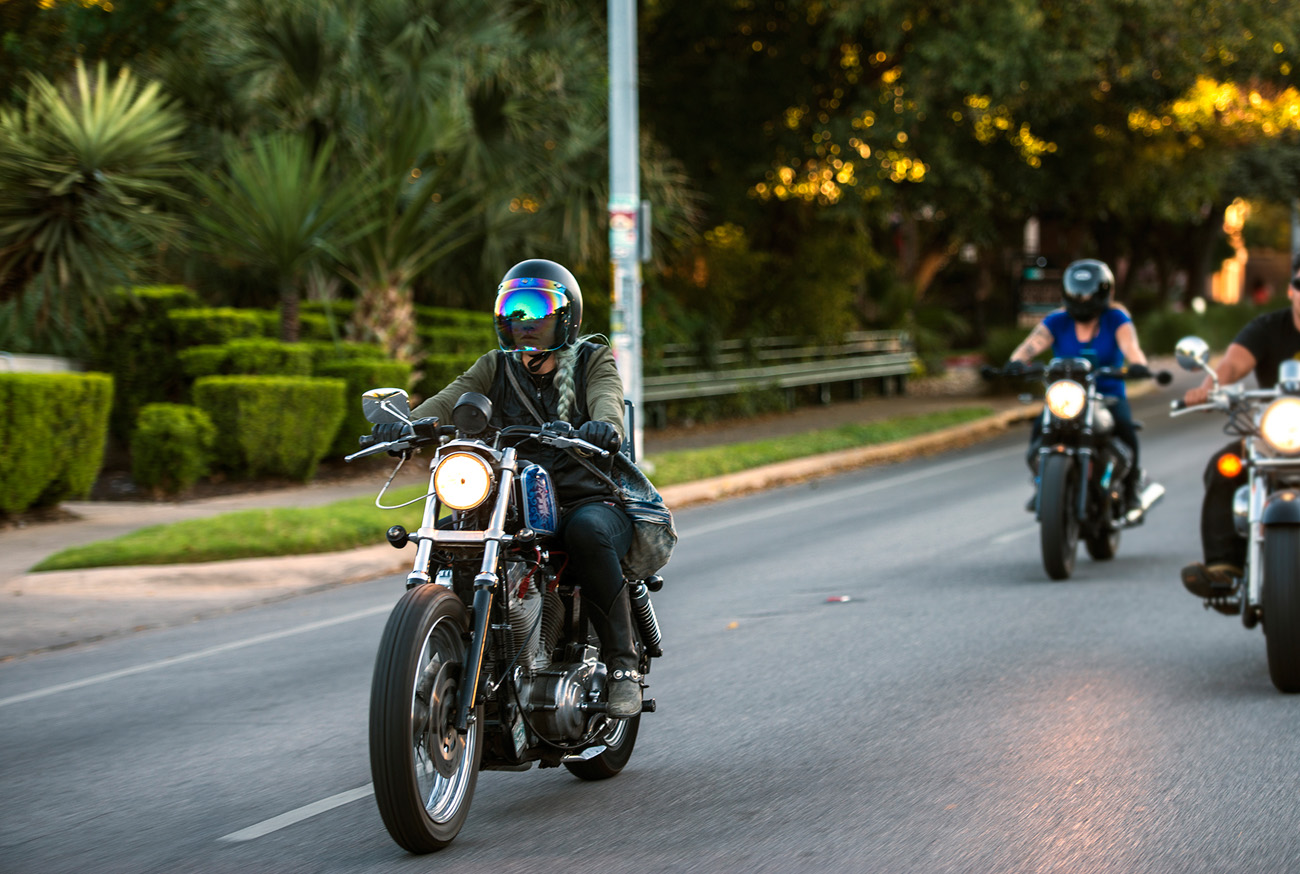 Malary is a graphic designer at an advertising agency in Austin, and sports kick ass blue/purple hair which she often puts into a long braid for rides.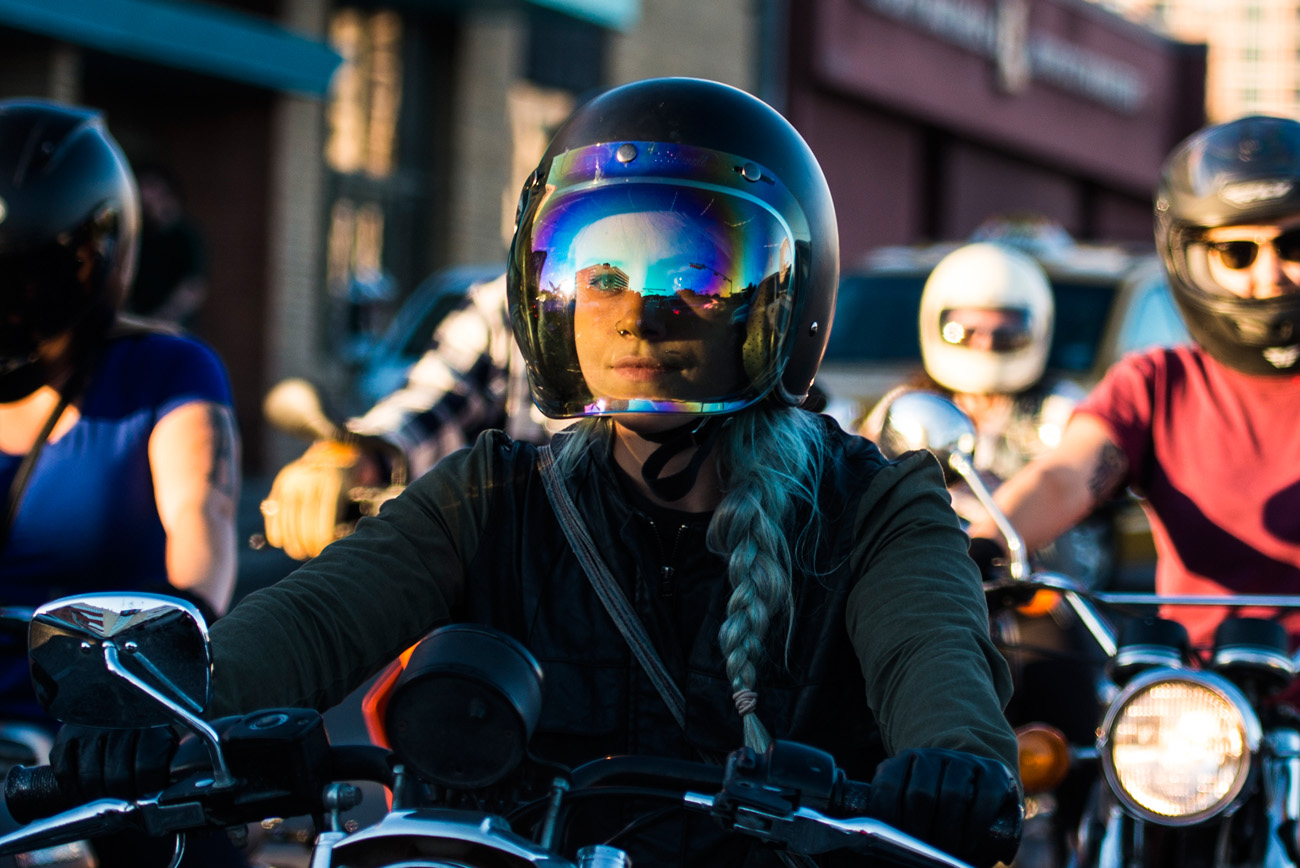 Photos by Jon Newell (IG @niftyjon). Follow Malary on instagram (IG @malaryyy)
Last but not least, a closer look at the custom paint job by Josh at The Paint Shop ATX.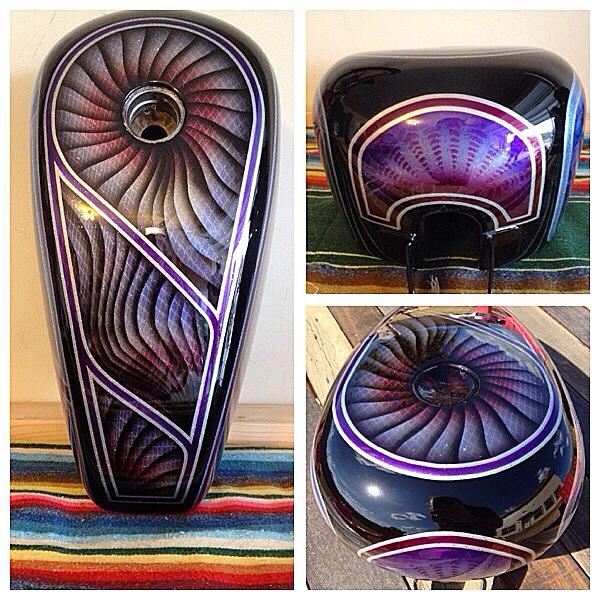 Twenty previously unreleased photos with the MotoLady built custom Ducati Monster by the incredibly talented photographer Jimmy Ban!
Posted on November 12, 2014 in MotoLadies, Motorcycles by Alicia Mariah Elfving
One Comment

for "Malary's Mermaid Themed Motorcycle"