Mindi & Her Honda Cafe Racer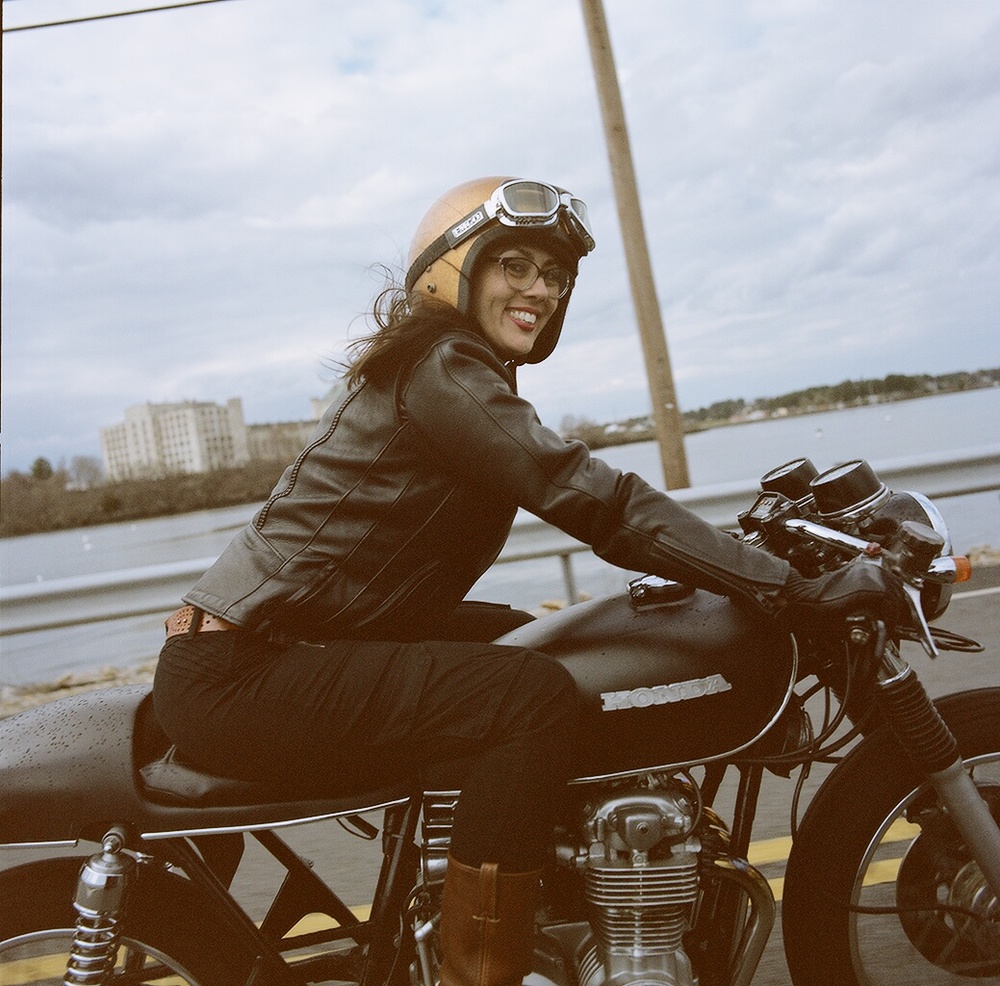 Look at that smile! Mindi Poston Gay is a New Hampshire resident with a good looking all black Honda cafe racer… she is also an Interior Designer by trade.
Lanakila MacNaughton photographed her for the Women's Moto Exhibit– a traveling photo gallery featuring photos of women who ride.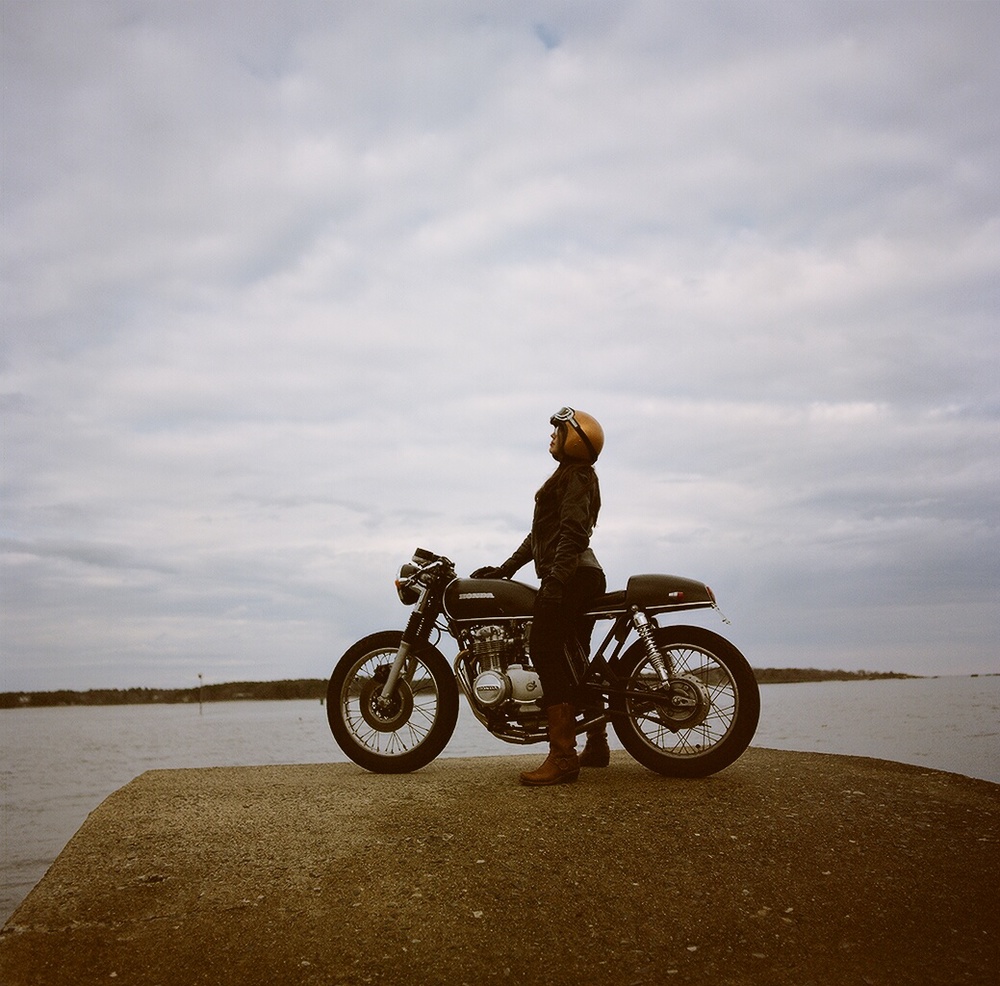 Check out more of Lana's photography on the Women's Moto Exhibit website.

Video, photo gallery, and party breakdown from the third annual Women's Motorcycle Show is here!
Posted on October 14, 2014 in MotoLadies, News & Features by Alicia Mariah Elfving