Christina Mini Bike Racing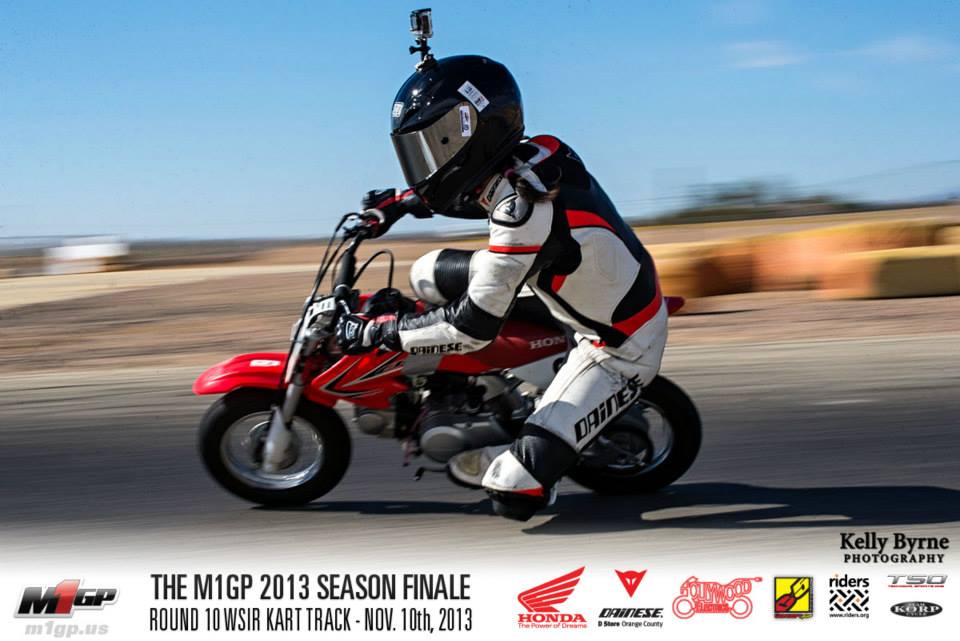 Christina Moto-Robot being totally kick ass on a little Honda 50 minibike. Get down on one knee and pray! Photo by Kelly Byrne.
Looks so much like the one I high sided myself into the bars on… haha. Mini bike racing has to be fun!

MotoLadies unite! Hannah Johnson, me, and Janell Mattson outside MotoCorsa. We're holding the book "Chicks on Bikes" by Christina Shook.
Posted on June 9, 2014 in MotoLadies by Alicia Mariah Elfving