Ventura Beach Monster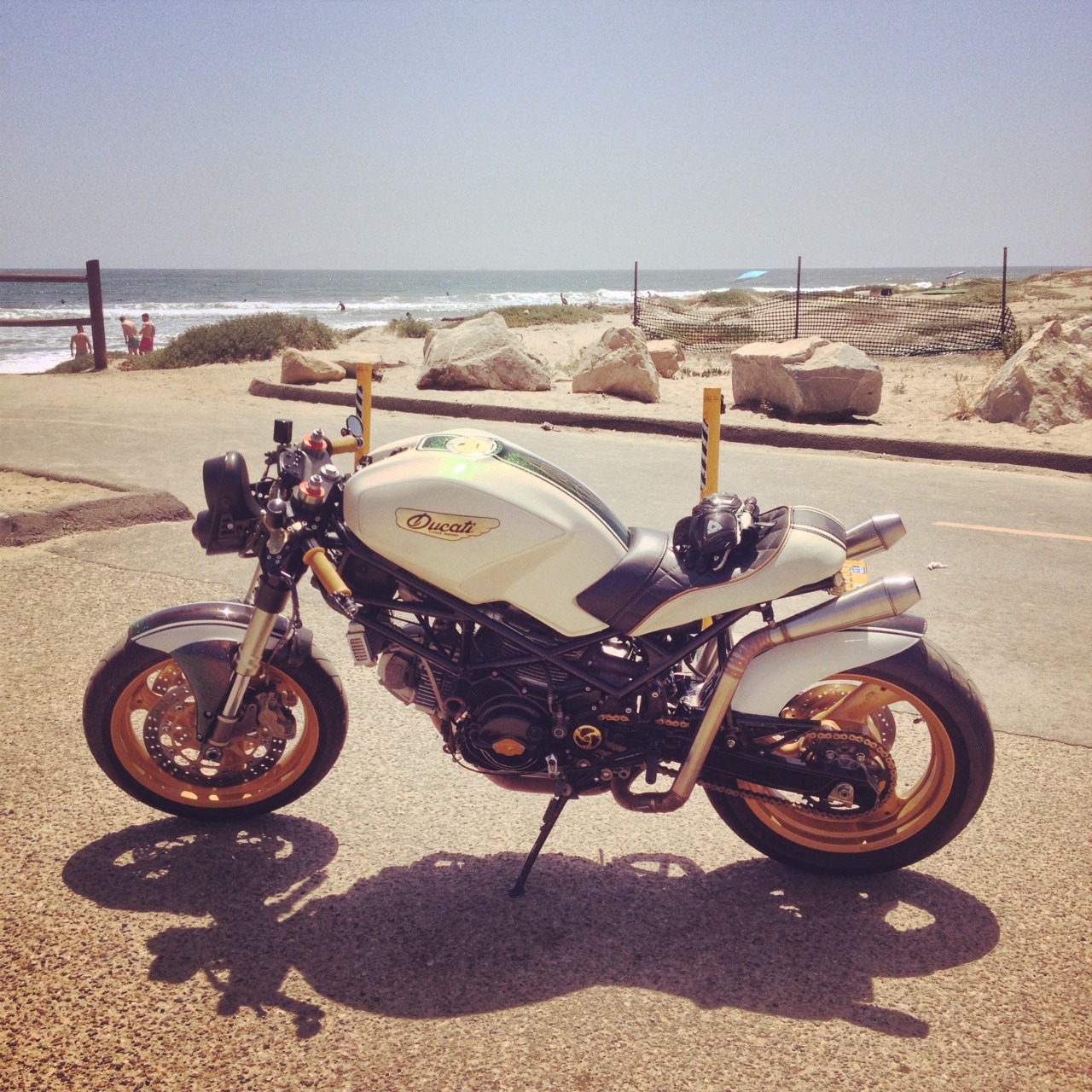 Took the Monster out in my new home base town of Ventura for the first time today to run some errands, made a pit stop at Surfer's Point to check out the ocean. Why? Because I can!
Wolf helped me out and grabbed a quick 15 second video of me taking off from the compound on Pandora, if you want to check it out click here..

Um, so the Honda RC-51 is a fun bike… no surprise there eh?
Posted on May 18, 2014 in Blog, Motorcycles by Alicia Mariah Elfving