Monster Project is Home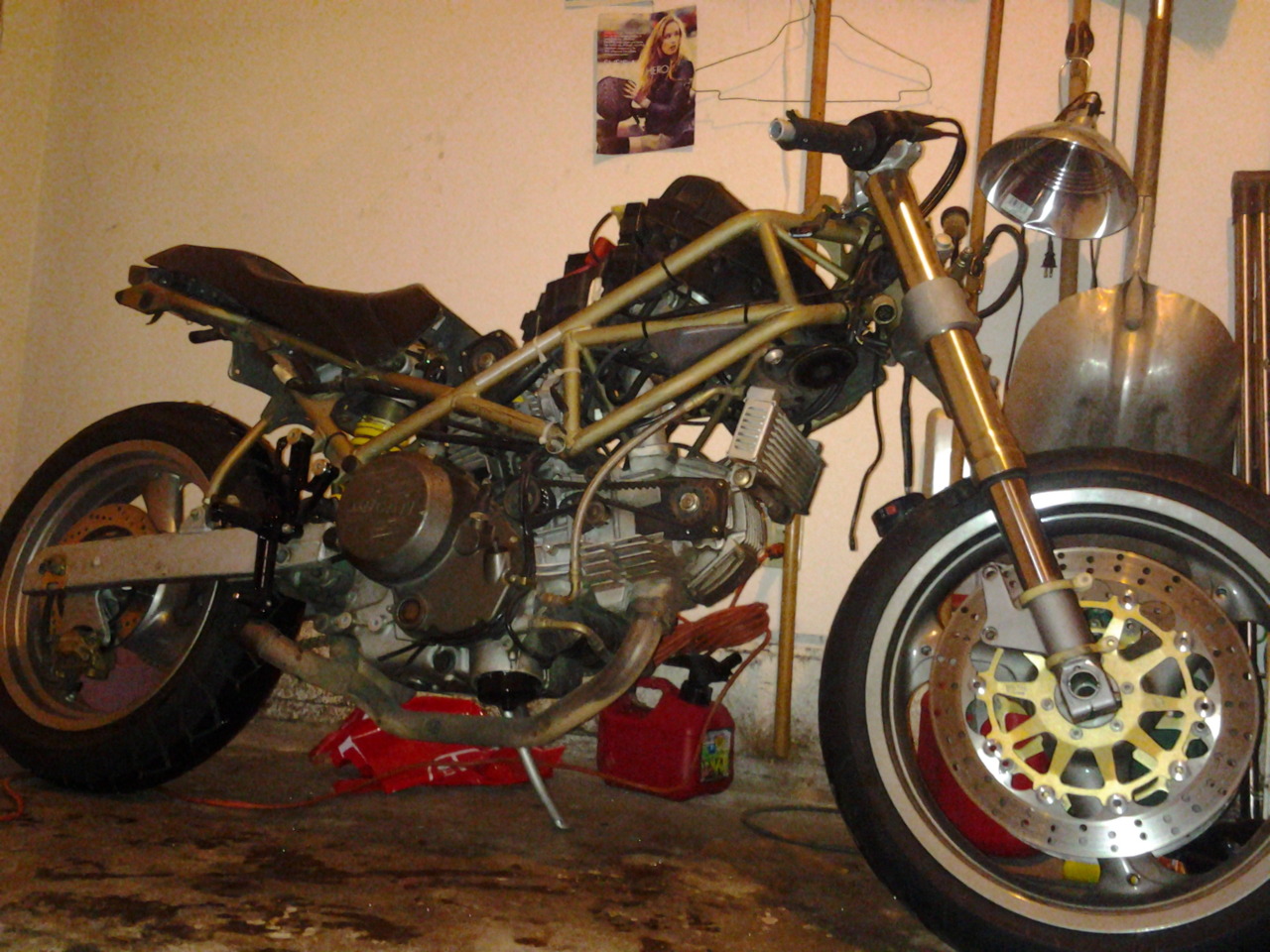 Another step forward in the Monster Project! I met up with Heath last night to fit the axle spacer where the speedo drive usually goes so that it could be safely rolled around and transported to my house. The beast is now in my lovely little garage, awaiting full dismemberment before cutting off extra bits from the frame, reattaching a new steering stop that will double as a the headlight mounting system, and getting her powder coated. The frame and wheels will be black. The wheels will have a gold stripe around the rim. I think I will be getting the swing arm powder coated too (it's pretty ugly as is).
It's all starting to come together.
In the mean time I'm working on designing a heel plate for the rear sets, a bracket for the headlight, magnetic speedo, and getting the ignition switch milled so that the steering stop is rendered useless and so that it fits in the ignition bracket on the frame with the new bigger triples from the 748.

Um, so the Honda RC-51 is a fun bike… no surprise there eh?
Posted on November 23, 2011 in Blog, Motorcycles by Alicia Mariah Elfving