Monster Project Tank Detail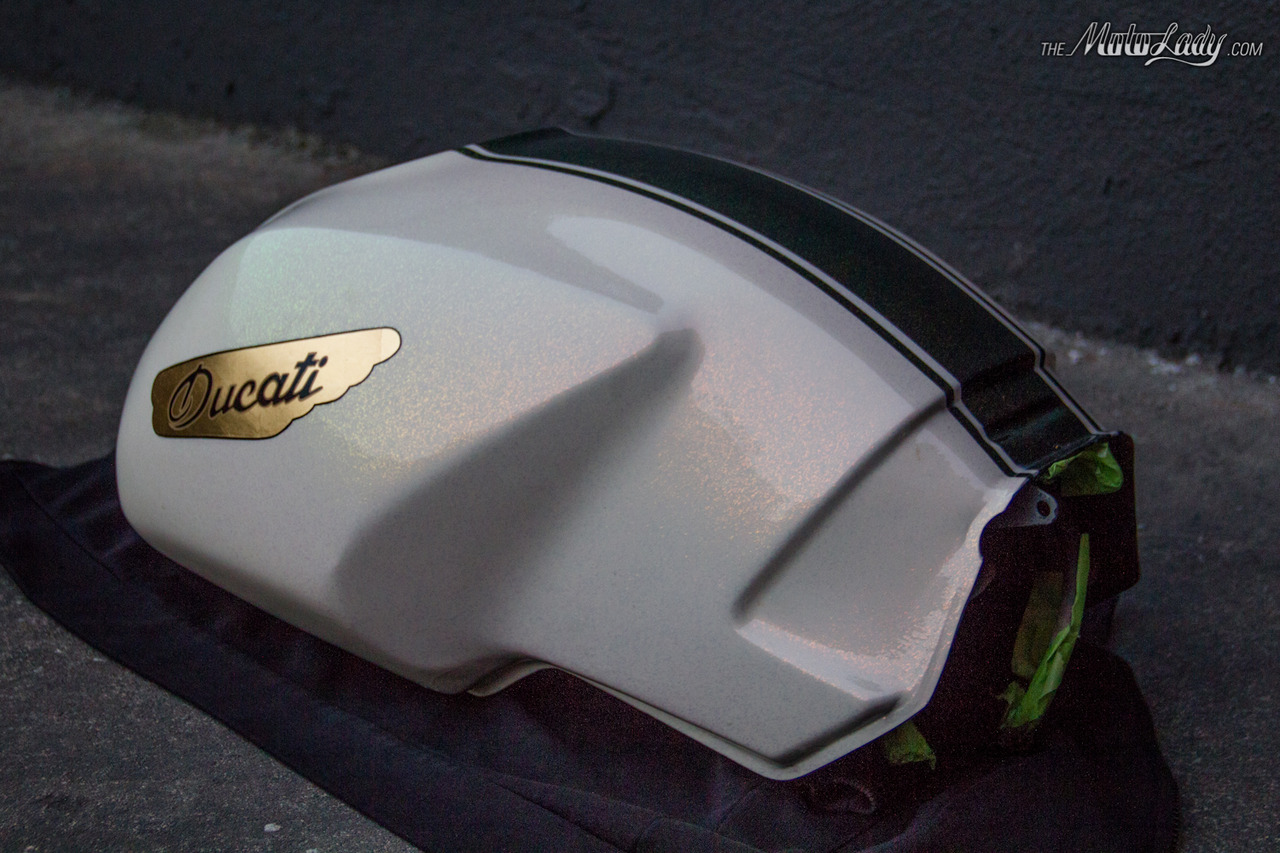 Detail shots of my seriously awesome Monster tank with custom paint by Jeff Yarrington. Logo by Chris Dunlop.
Every time I look at it I hear the guy in Wizard of Oz go, "IT'S A TANK OF A DIFFERENT COLOR!"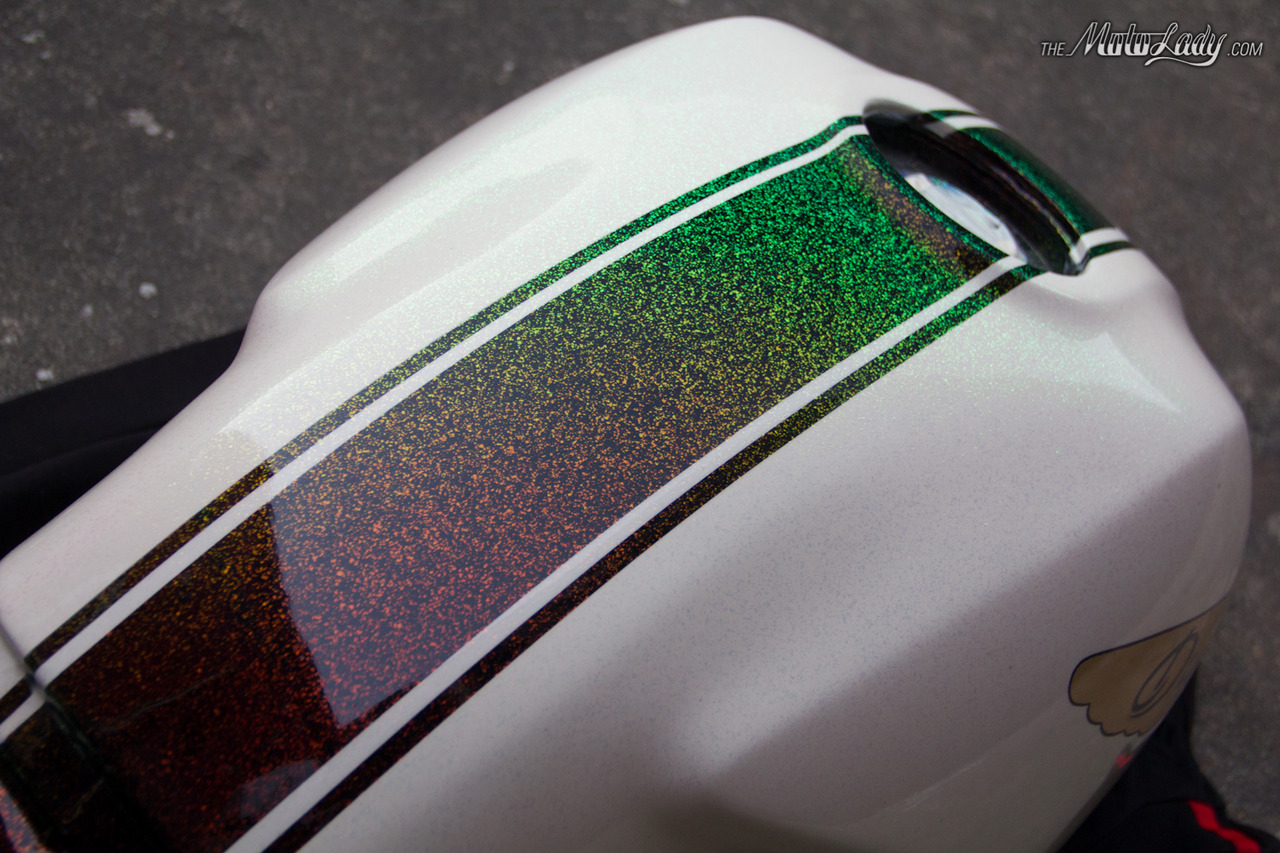 To see this bad boy in action watch the walk around video on YouTube.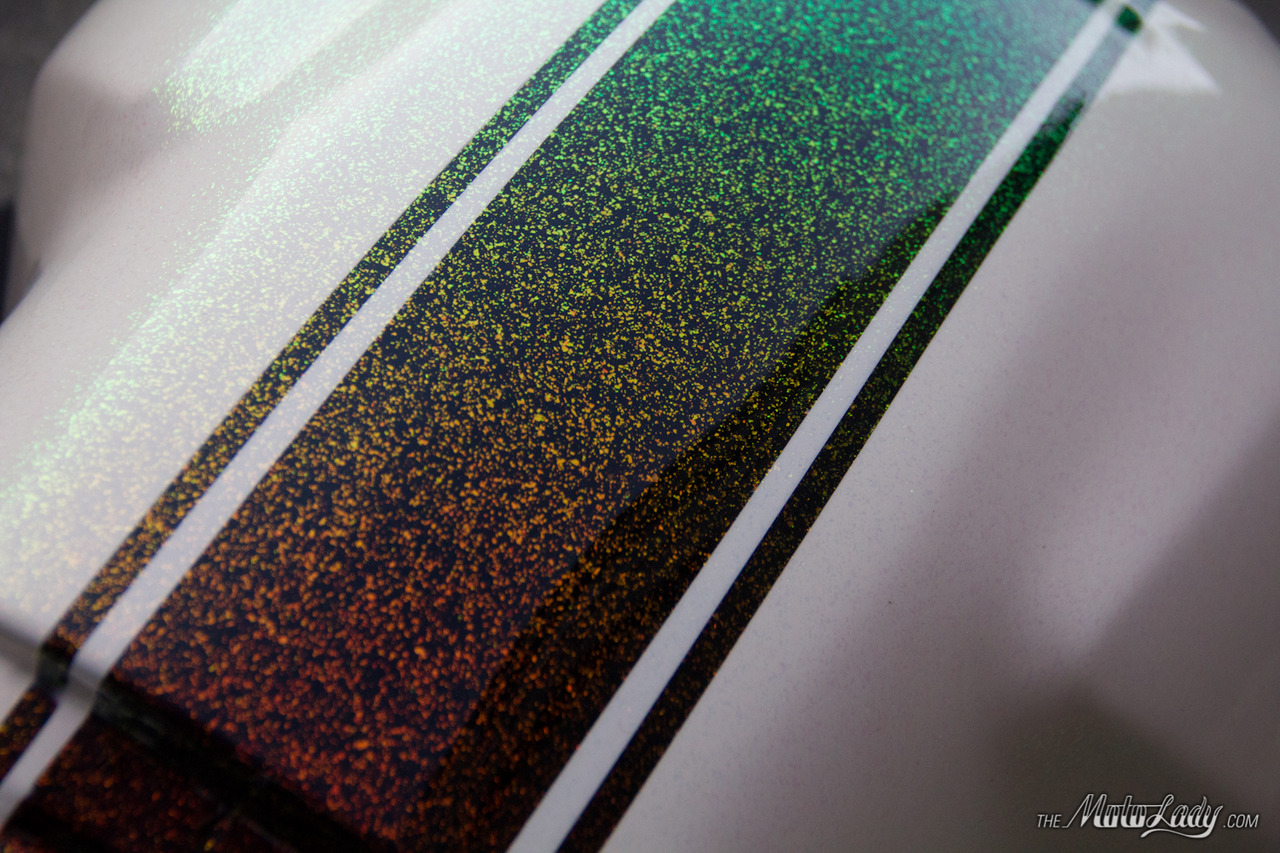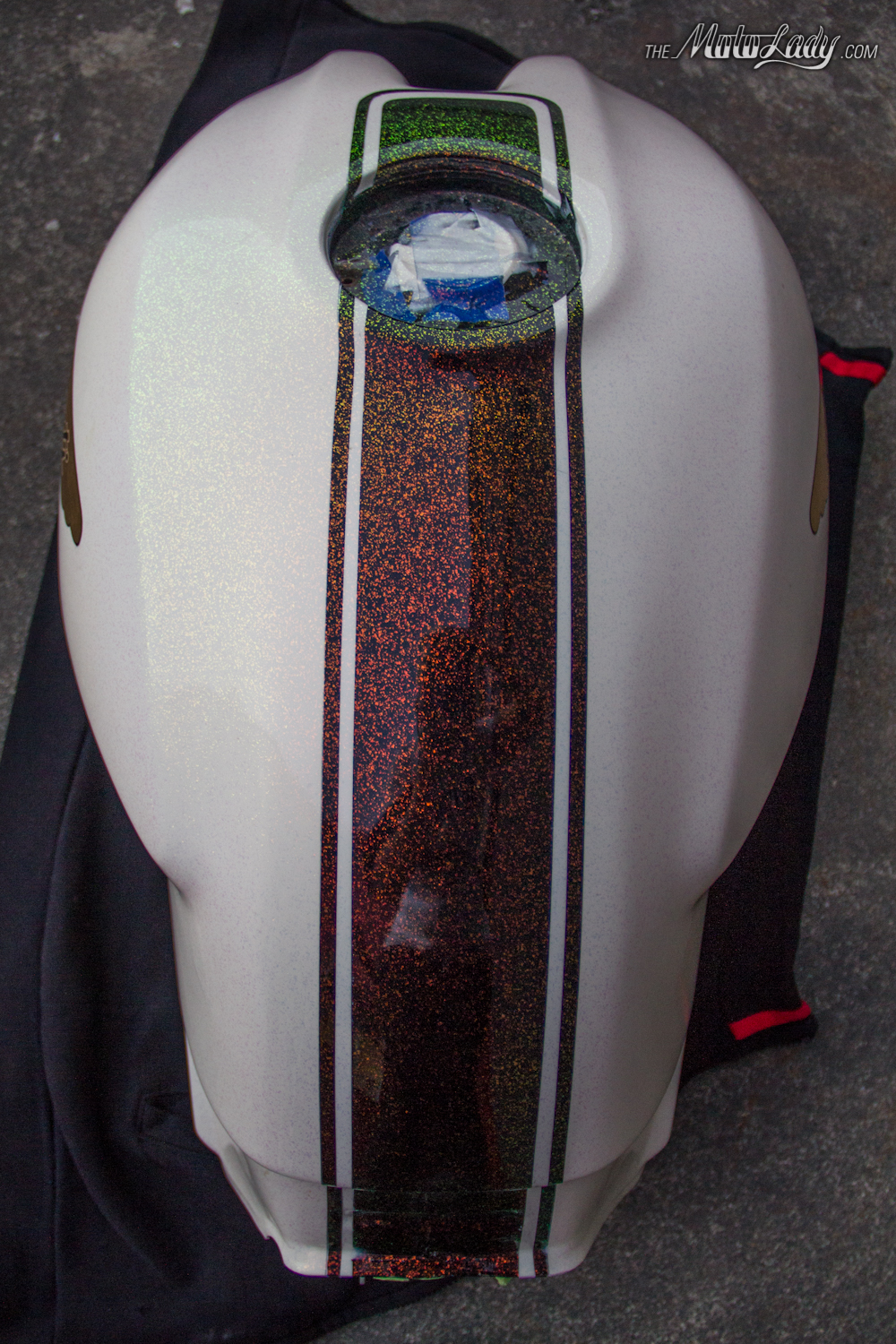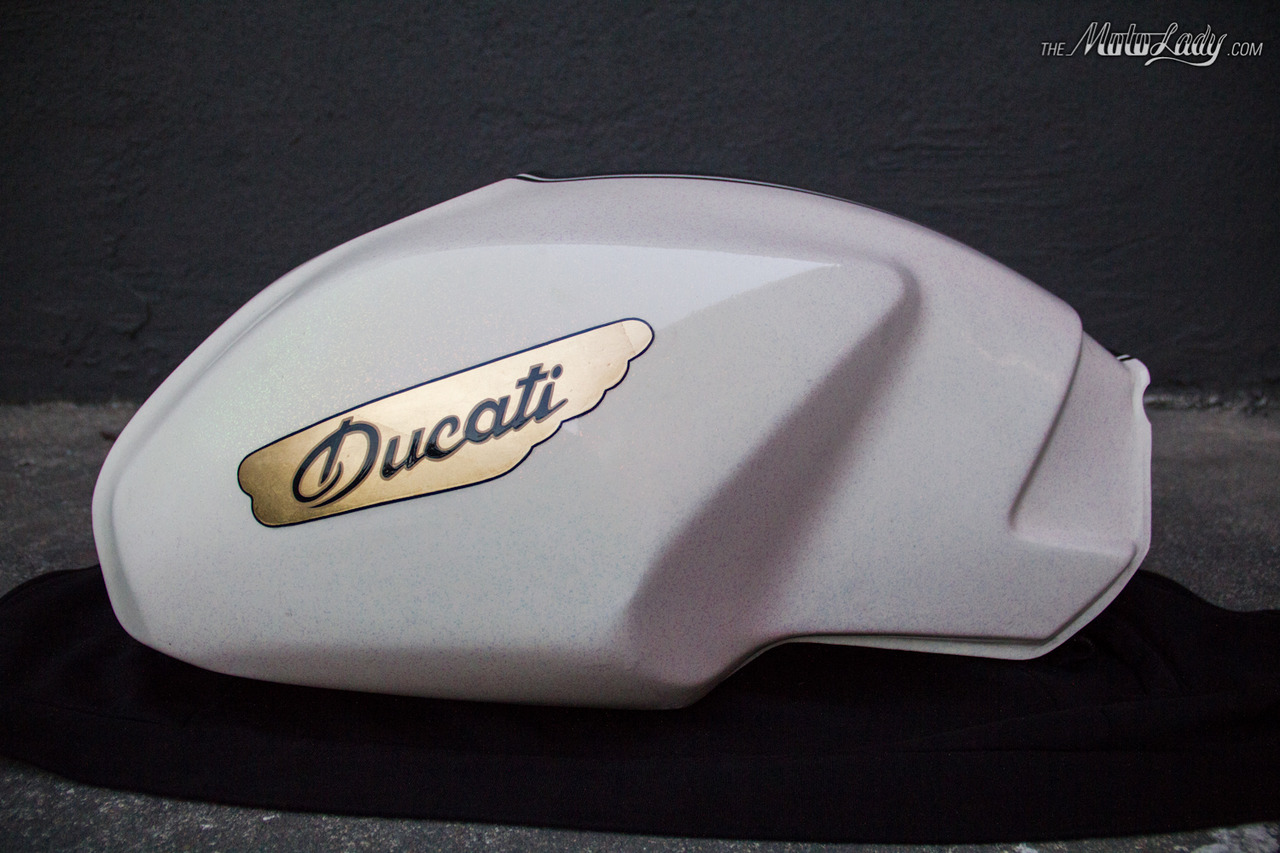 MotoLadies unite! Hannah Johnson, me, and Janell Mattson outside MotoCorsa. We're holding the book "Chicks on Bikes" by Christina Shook.
Posted on October 5, 2012 in Blog by Alicia Mariah Elfving