Throwback Thursday – Pile O Parts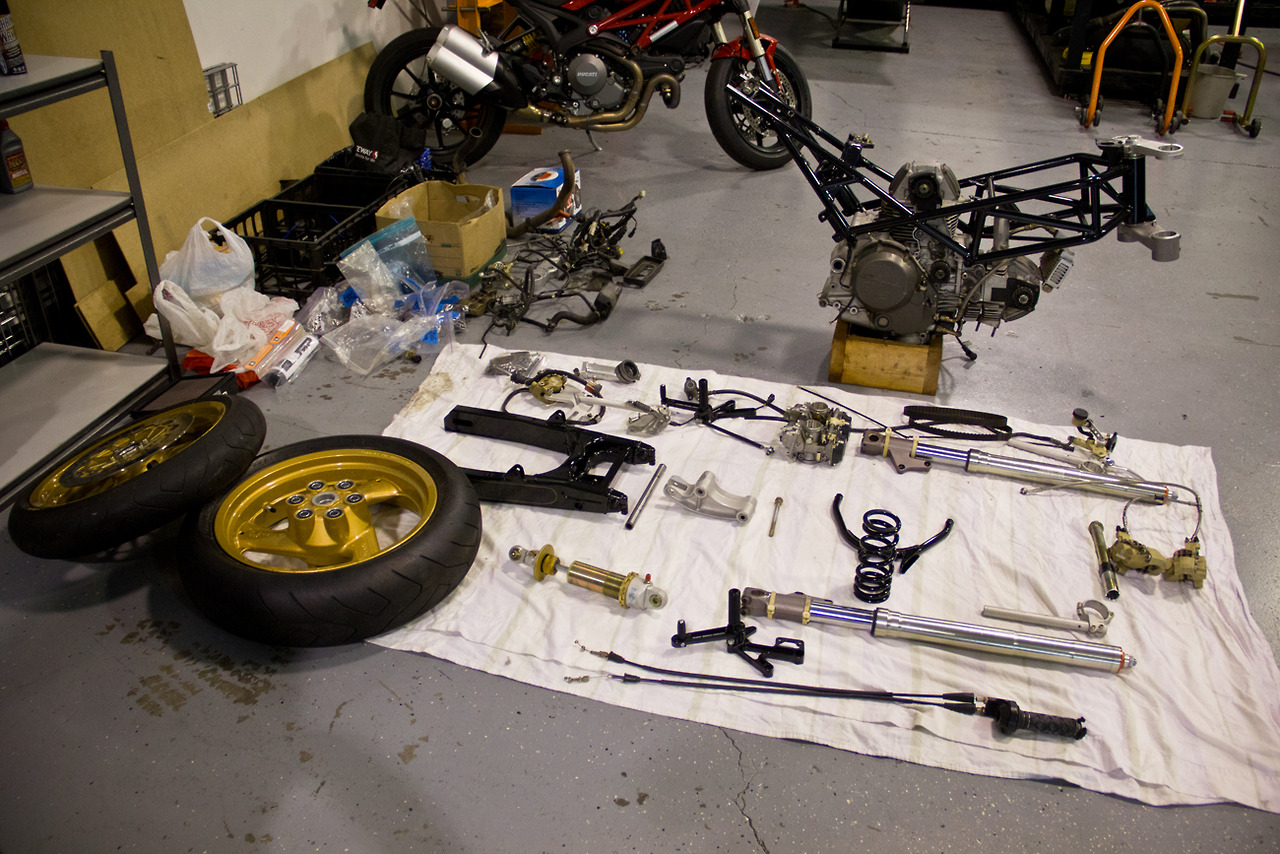 Throwback Thursday (Jan. 24th, 2013) – The Monster when it was still a pile of parts, just before reassembly with the help of Sage Wilkinson and Nobi Iso.
We've come so far.
[ more tagged Monster Project ]

Twenty previously unreleased photos with the MotoLady built custom Ducati Monster by the incredibly talented photographer Jimmy Ban!
Posted on June 6, 2014 in Blog by Alicia Mariah Elfving