Monster Project Tail Chop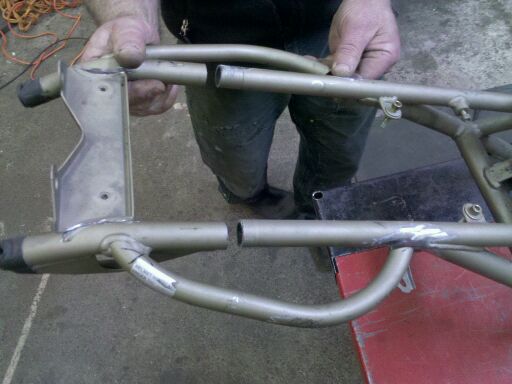 Another Monster Project update. So soon? YES! Tail chop… about 6 inches off the back end.
At this point, all there is left on the frame is the steering stop up front… then I can move on to painting and reassembly.

MotoLadies unite! Hannah Johnson, me, and Janell Mattson outside MotoCorsa. We're holding the book "Chicks on Bikes" by Christina Shook.
Posted on February 6, 2012 in Blog, Motorcycles by Alicia Mariah Elfving