Monster Project Tire Takeoffs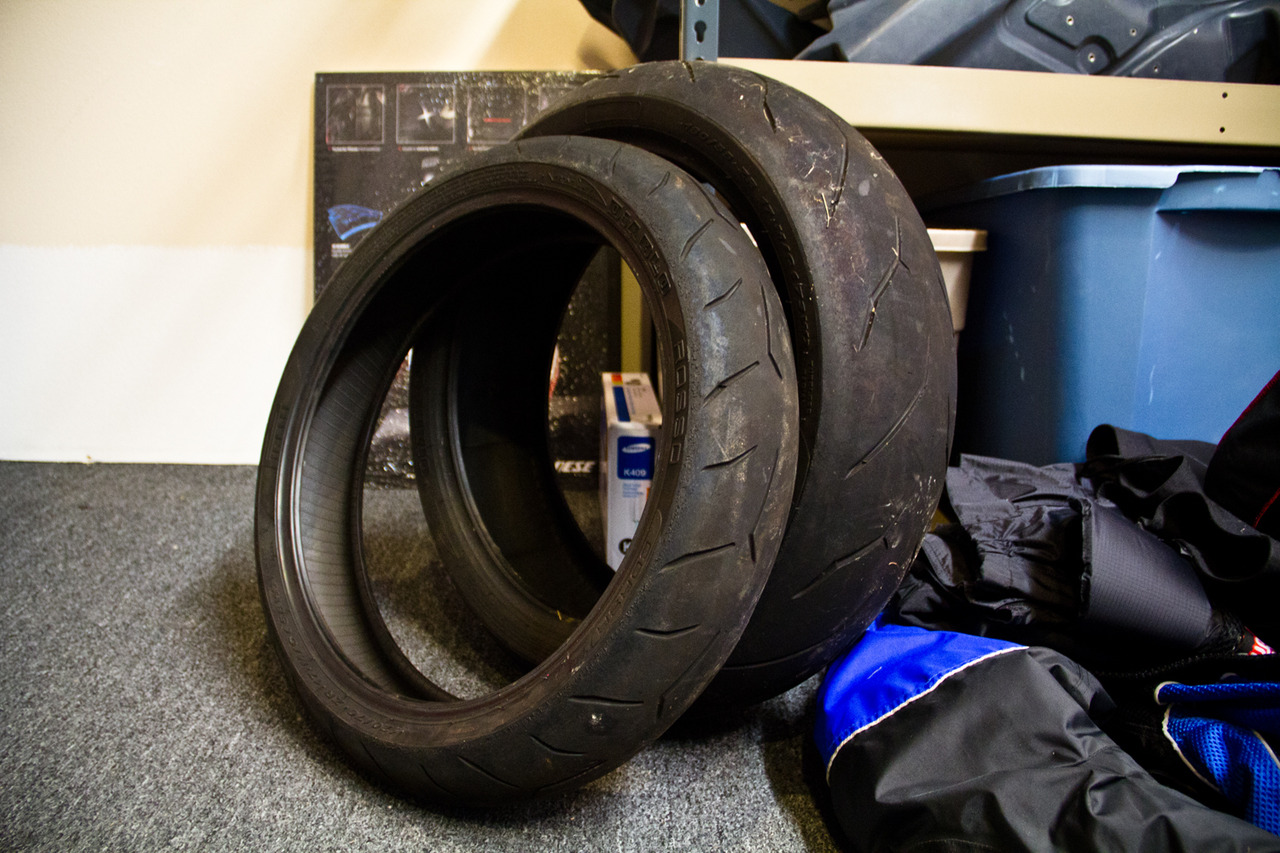 Lookie lookie, I got tires for the Monster! Yay for take-offs, and yay for friends with Ducatis.
I'll be bringing my bearings/rubbers/business and wheels in to work with me tomorrow. In the next few days they should be mounted.

Twenty previously unreleased photos with the MotoLady built custom Ducati Monster by the incredibly talented photographer Jimmy Ban!
Posted on November 27, 2012 in Blog, Motorcycles by Alicia Mariah Elfving