Mooneyes Mother's Day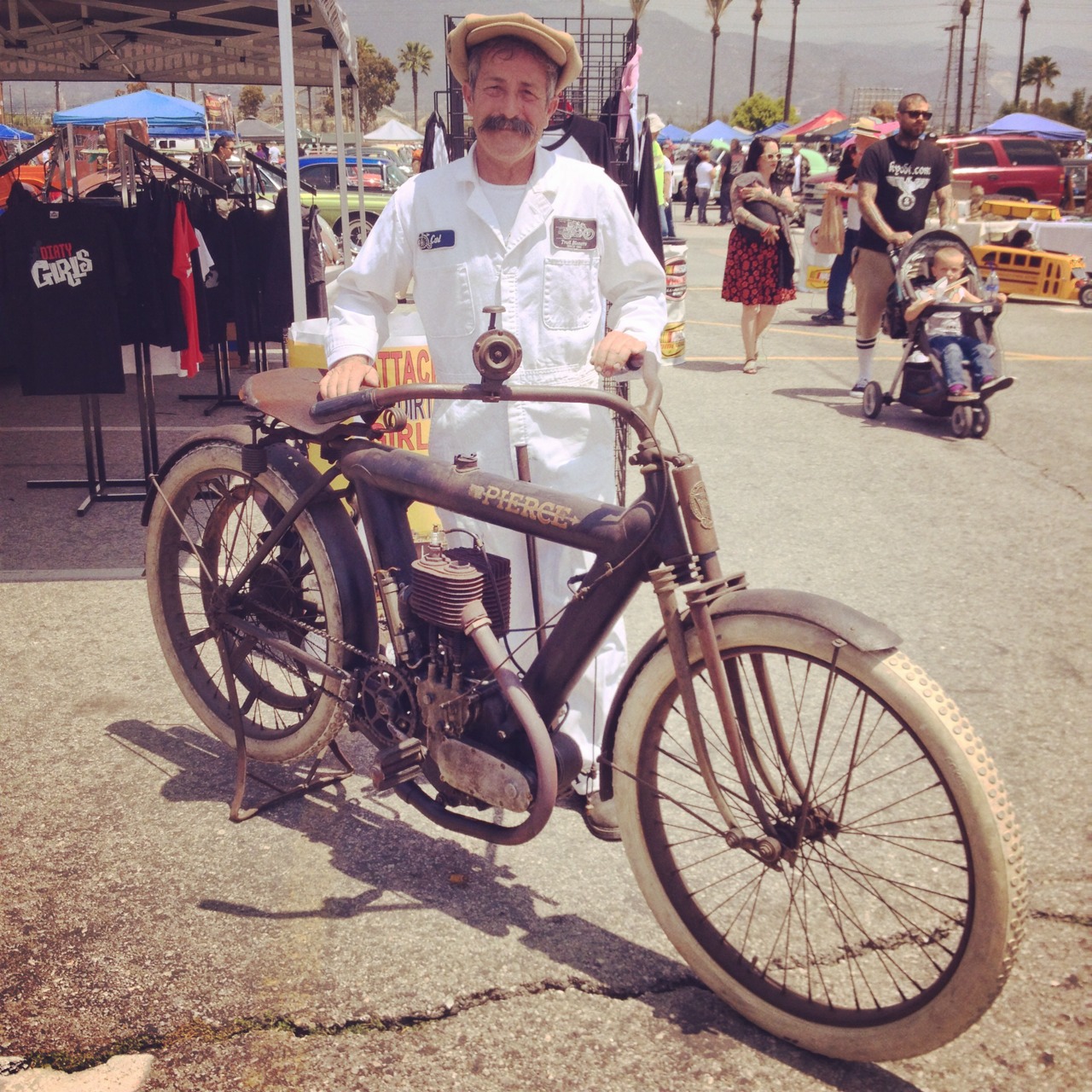 Mooneyes Mother's Day today- woke up at 3am after moving all yesterday and leaving San Diego at 9p.
I wasn't disappointed, even after the crazy early wakeup and a long drive. For years I had heard so much about the Mooneyes events. Never seen cars wheelie in person before- and there were a ton of rad bikes. Including Carb Carl (above) and his 1912 Pierce Arrow motorcycle- one of five in the whole world, and the only one that runs. He rode it in, and he'll ride it out… despite being worth over a million dollars. He and I chatted for over a half hour about engines, antiques, and two wheeled beauties.
More about the Pierce Arrow Motor Company:
Pierce-Arrow Motor Car Company was an American automobile manufacturer based in Buffalo, New York, which was active from 1901 to 1938. Although best known for its expensive luxury cars, Pierce-Arrow also manufactured commercial trucks, fire trucks, camp trailers, motorcycles, and bicycles. (Wiki)
That high-end status apparently came with some selling burden as the 1912 Pierce Motorcycle sales catalog opens with a "Statement to the Public" defending its status as a high-end motorcycle manufacture by reminding the public of its original design, careful construction, reliability, and overall customer satisfaction. 1912 model offerings included three single-cylinder models ranging in price from $200 – $265 and two different four-cylinder models each costing $400. Optional equipment offered in 1912 included a tandem attachment, luggage carrier, speedometer and a lamp with Prest-O-Lite gas tank. Finally, the catalog included several customer testimonials and the results of several reliability runs from 1911.
1914 would be the last year of motorcycle sales for the Pierce Cycle Company. As a high-end motorcycle, Pierce had difficulty competing with the overwhelming quantity of competition in the market place. By 1914 the popularity of the automobile was increasing and the public could buy a Ford Model T for about $500. The ability to take multiple passengers, luggage and stay relatively comfortable in the process was too good to pass up as consumers were overwhelmingly choosing the automobile. (Second Chance Garage)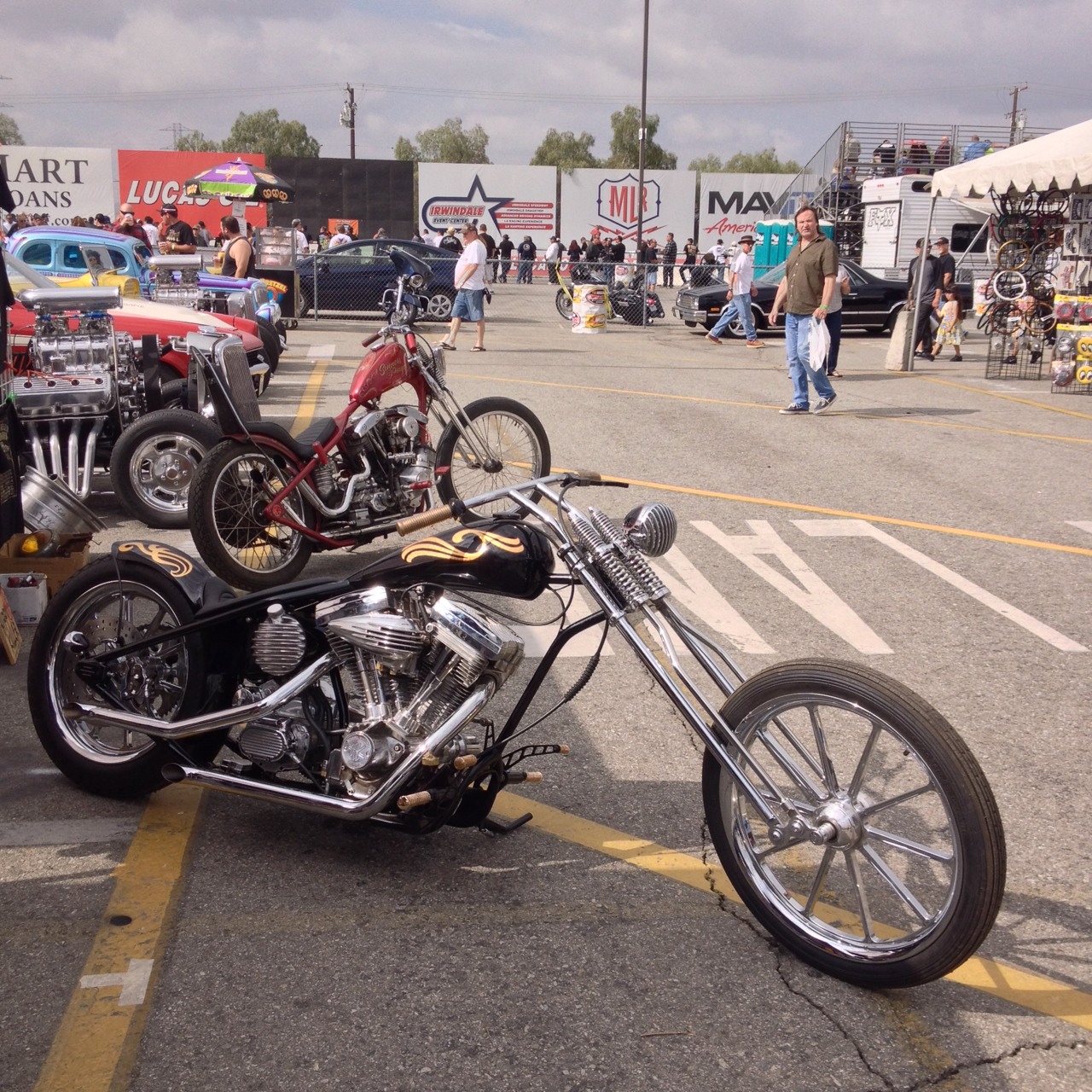 related: 

Hello from Honda HQ in Torrance, CA! The Rebel gets it's 500 mile service, and I get a tour.
Posted on May 11, 2014 in Blog, News & Features by Alicia Mariah Elfving