The MotoCorsa MotoLadies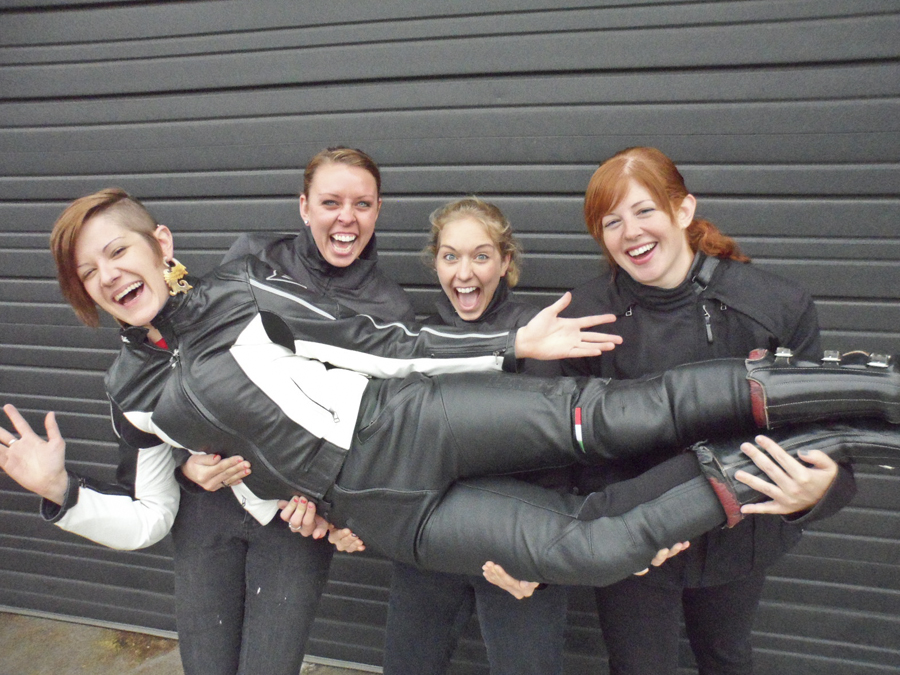 The MotoCorsa MotoLadies. Three of my favorite girls (Hannah, Janell, and Genie) holdin' my ass up for a dorky photo.
It was taken for one of the MotoCorsa facebook specials featuring a set of Dainese leathers. They fit me like a glove, wish I could've bought them…

Video, photo gallery, and party breakdown from the third annual Women's Motorcycle Show is here!
Posted on October 6, 2011 in MotoLadies by Alicia Mariah Elfving