MotoLady Blanket Harness & Strap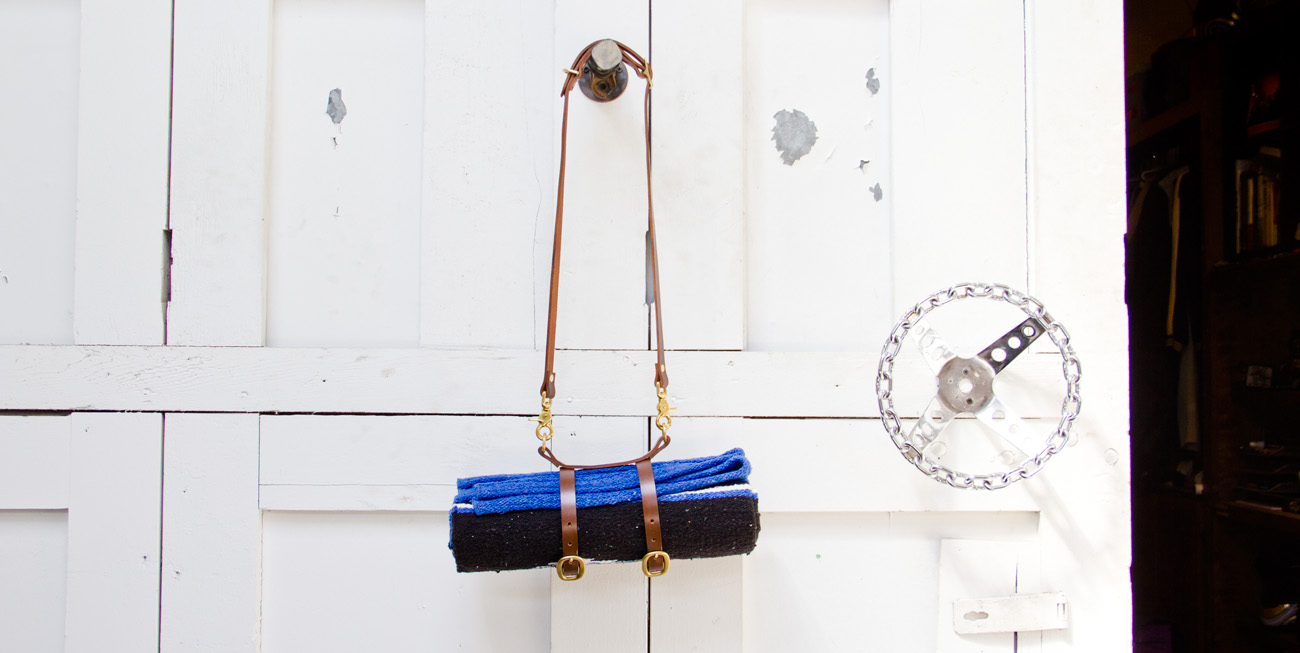 The MotoLady Blanket Harness and Strap is made for motorcyclists who enjoy both adventure and style. It's hand made in the MotoLady garage out of thick, high quality leather, with the nicest hardware available.
The set includes both the belt like blanket harness, and an adjustable strap for carrying and mounting to your motorcycle or other luggage. D-rings and trigger clips allow for an array of positions on and off your bike. It can be used with beach towels, sleeping bags, wool blankets, and so much more. Wrap your toiletries and spare underwear up inside your sleeping bag, roll it all up and strap it down in the harness, and voila you've got an overnight bag. You could do the same with sunscreen, a water bottle, and beach towel.
Recently I started working more and more with leather, mostly just because I enjoy it. But that turned into having some ideas for useful, simple, and good looking items that outdoorsy riders could use. The type of stuff that will last a really long time. You can choose between three different leather finishes, and two types of hardware. There's hand dyed brown leather, which has a sort of wood grain look- or factory dyed brown (mahogany tone) / black. Chrome hardware (which is nickel-plated) looks nice, but doesn't last as long as the alternative solid brass offered.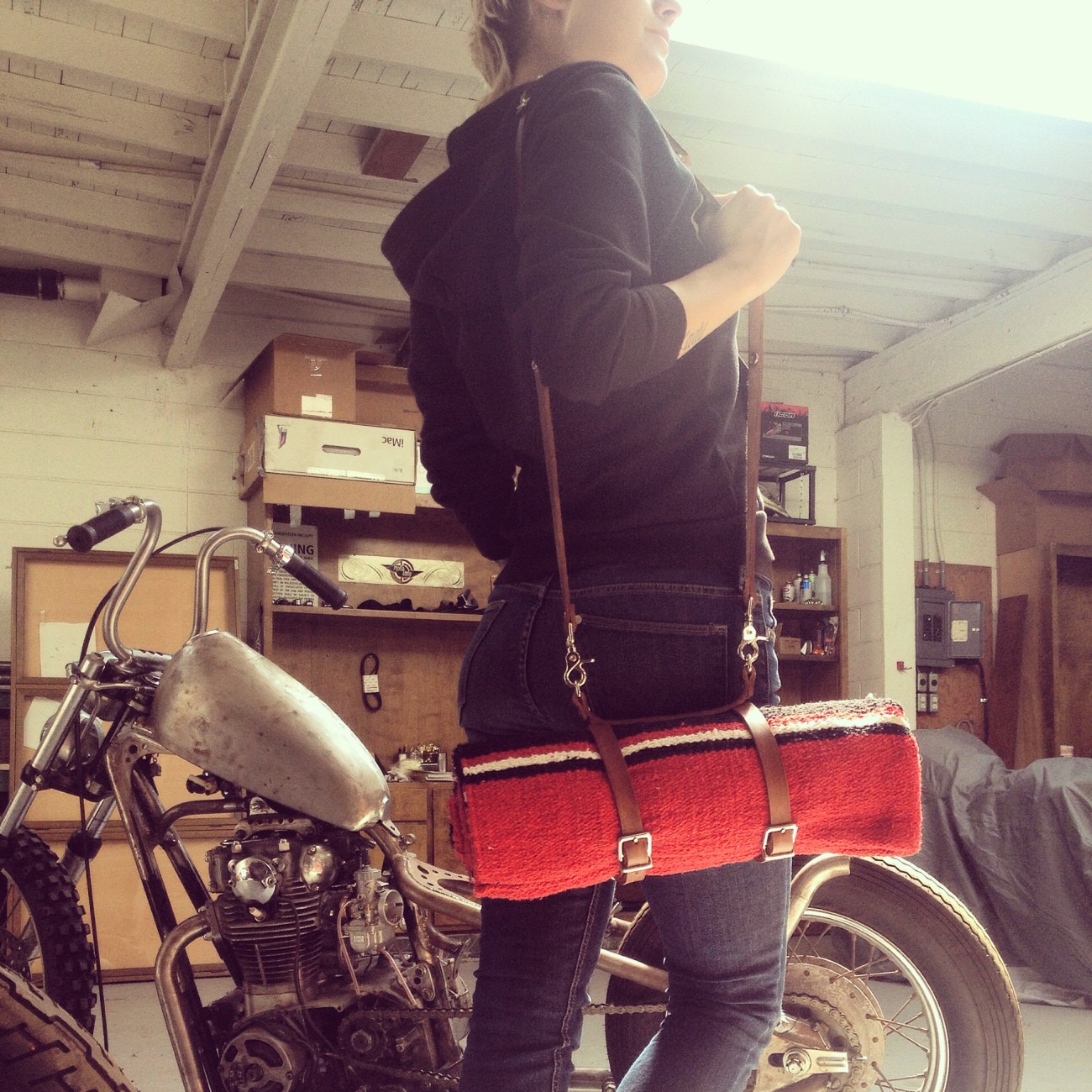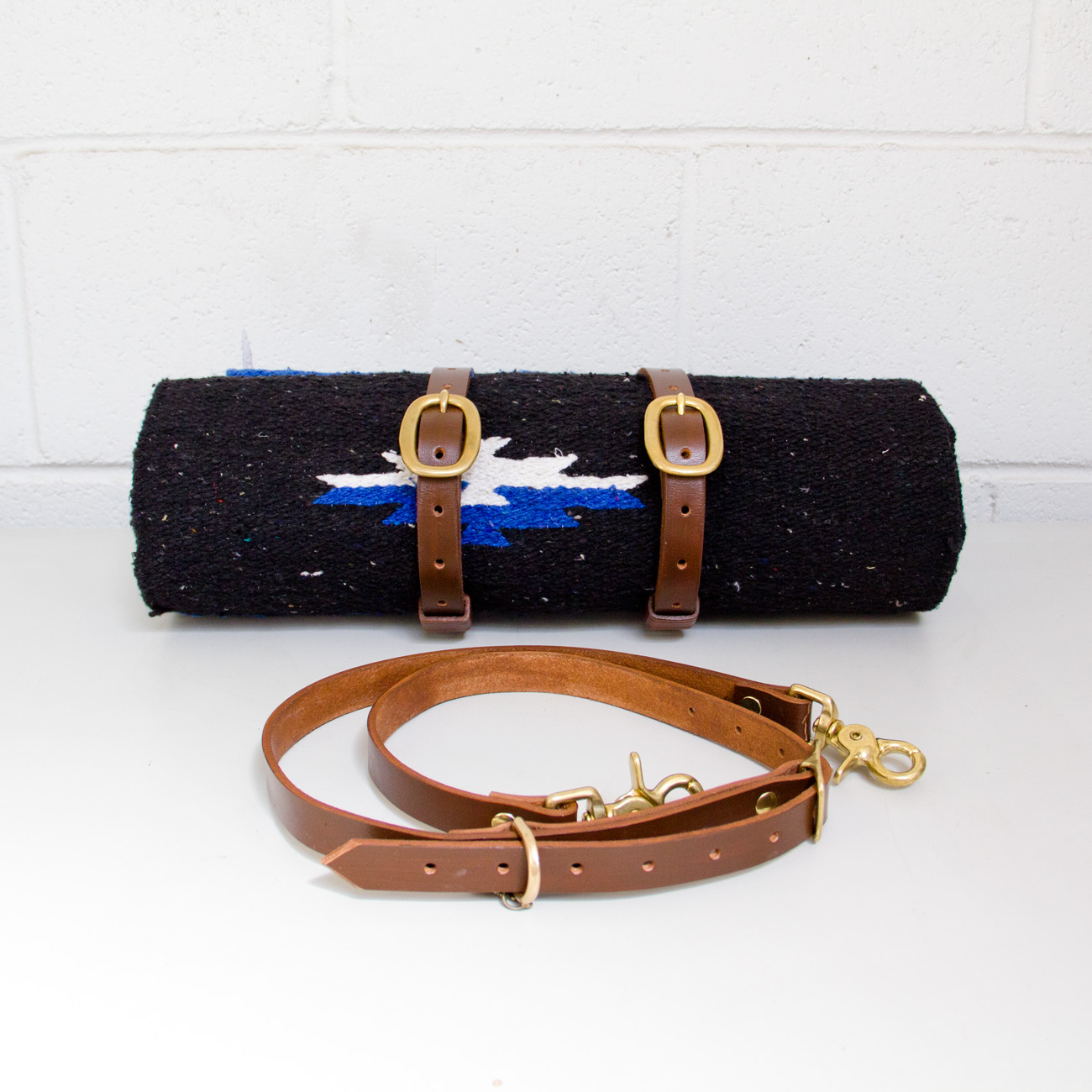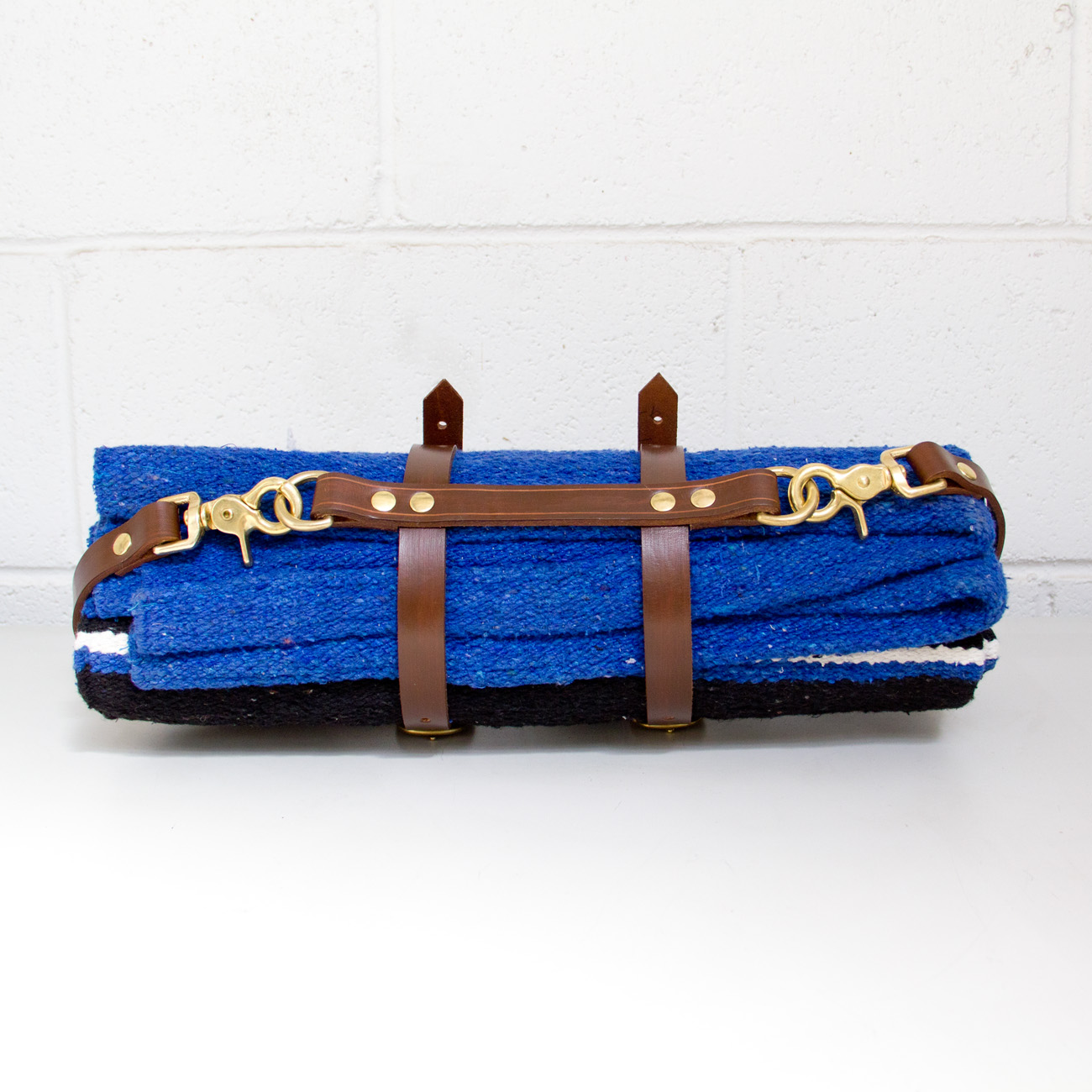 Each one I make is just a little different than the other- sometimes they've got rounded or pointed ends, skiving on the handle, or different trigger clips. It keeps it interesting!
If you'd like one, go check them out and order in the MotoLady shop!
Posted on May 7, 2015 in Blog, Gear & Gizmos by Alicia Mariah Elfving