New Blondezilla DualSporty Tank Tops!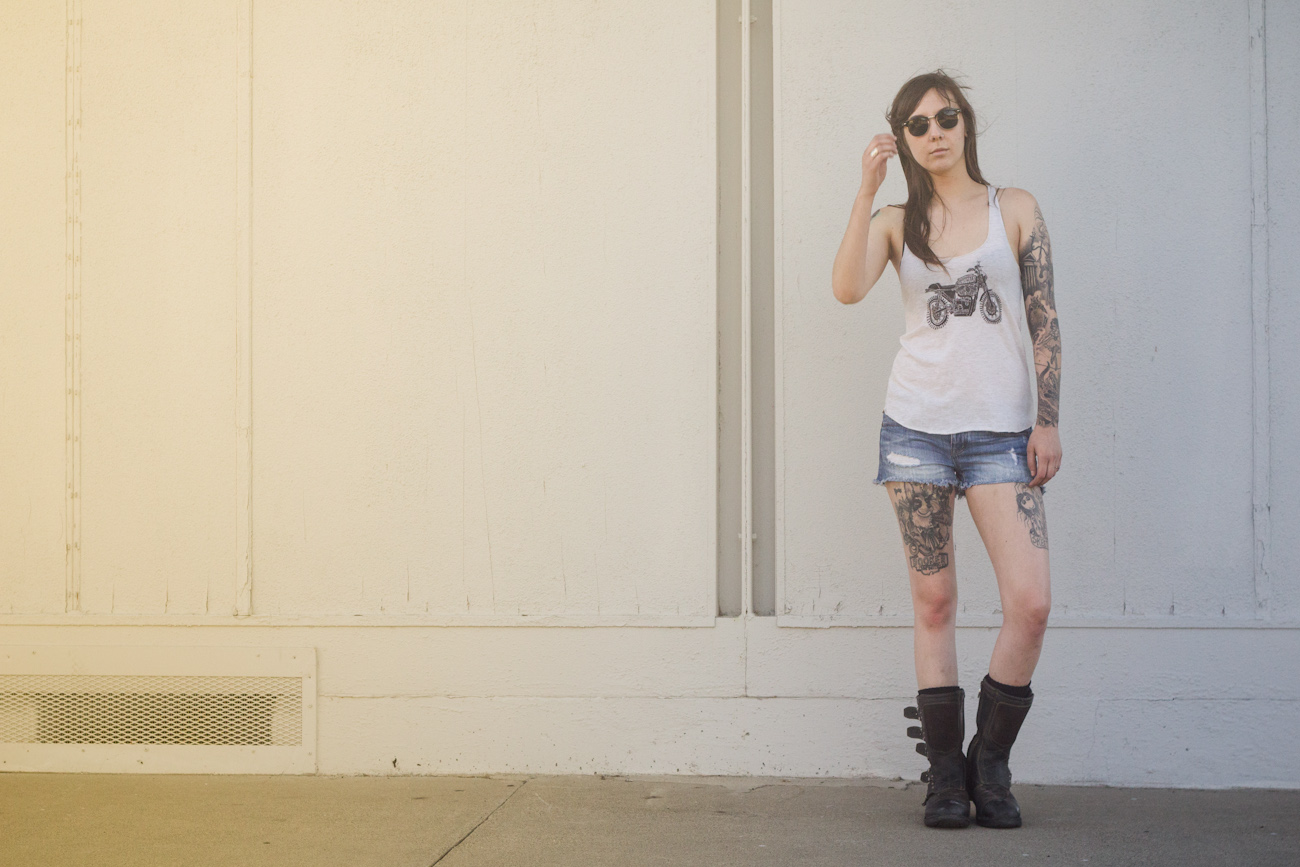 Jessica Van Dusen models the new MotoLady Blondezilla DualSporty tank tops featuring artwork from Killer Bee Moto.
Jesse Bellavance from Killer Bee Moto (killerbeemoto.com) makes kick ass detailed artwork from photographs of custom bikes for apparel, prints, and more. His work is featured on the MotoLady Monster apparel, and now, the Blondezilla DualSporty got the same treatment! Jessica, a motorcycling woman from Riverside, California, modeled the new racerback tank tops.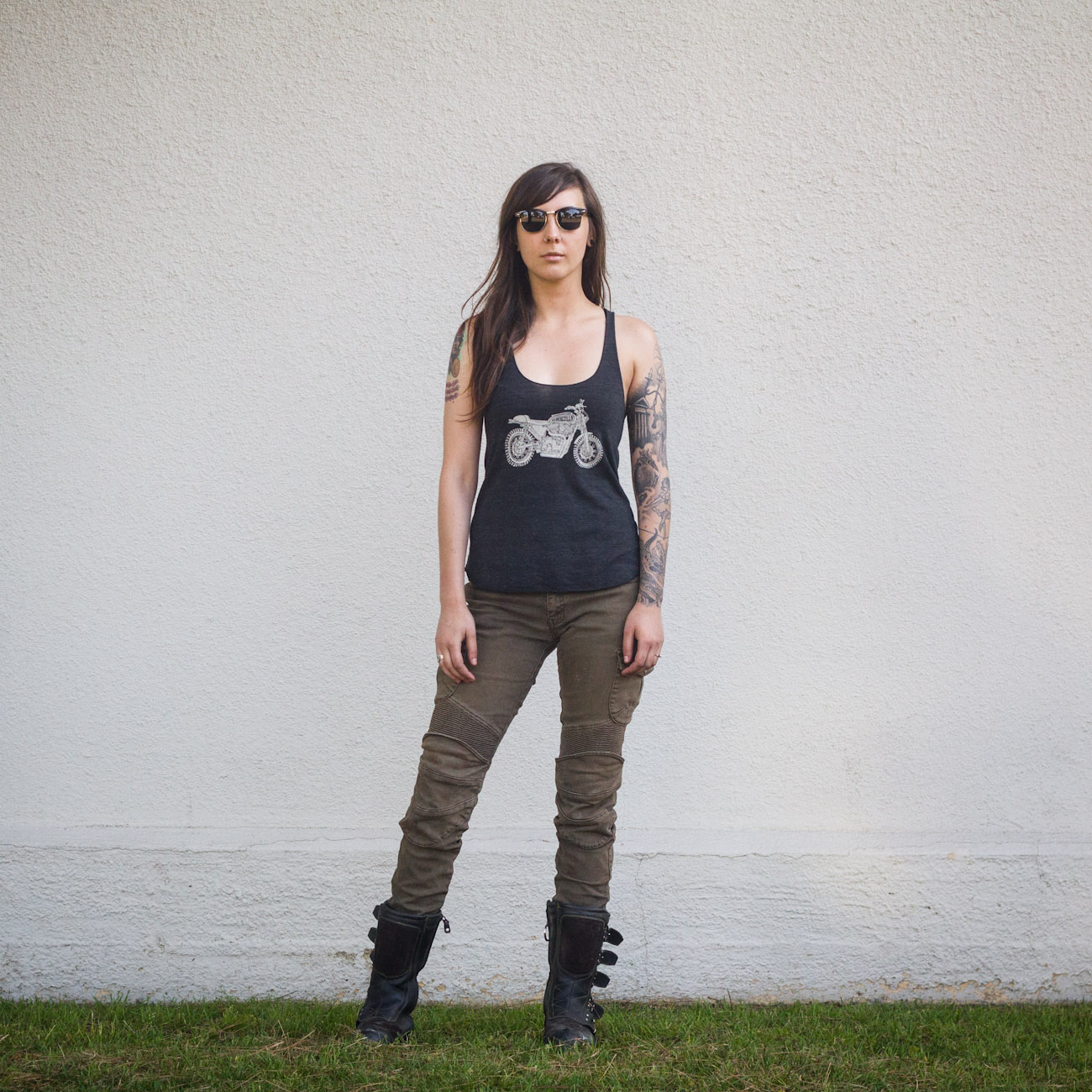 The MotoLady Blondezilla DualSporty tank tops are available in oatmeal and tri-blend black on American Apparel racerback tank tops in the MotoLady shop for $28.
Big thanks to Jessica for being my model. MotoLady Monster Tank Top pictured below.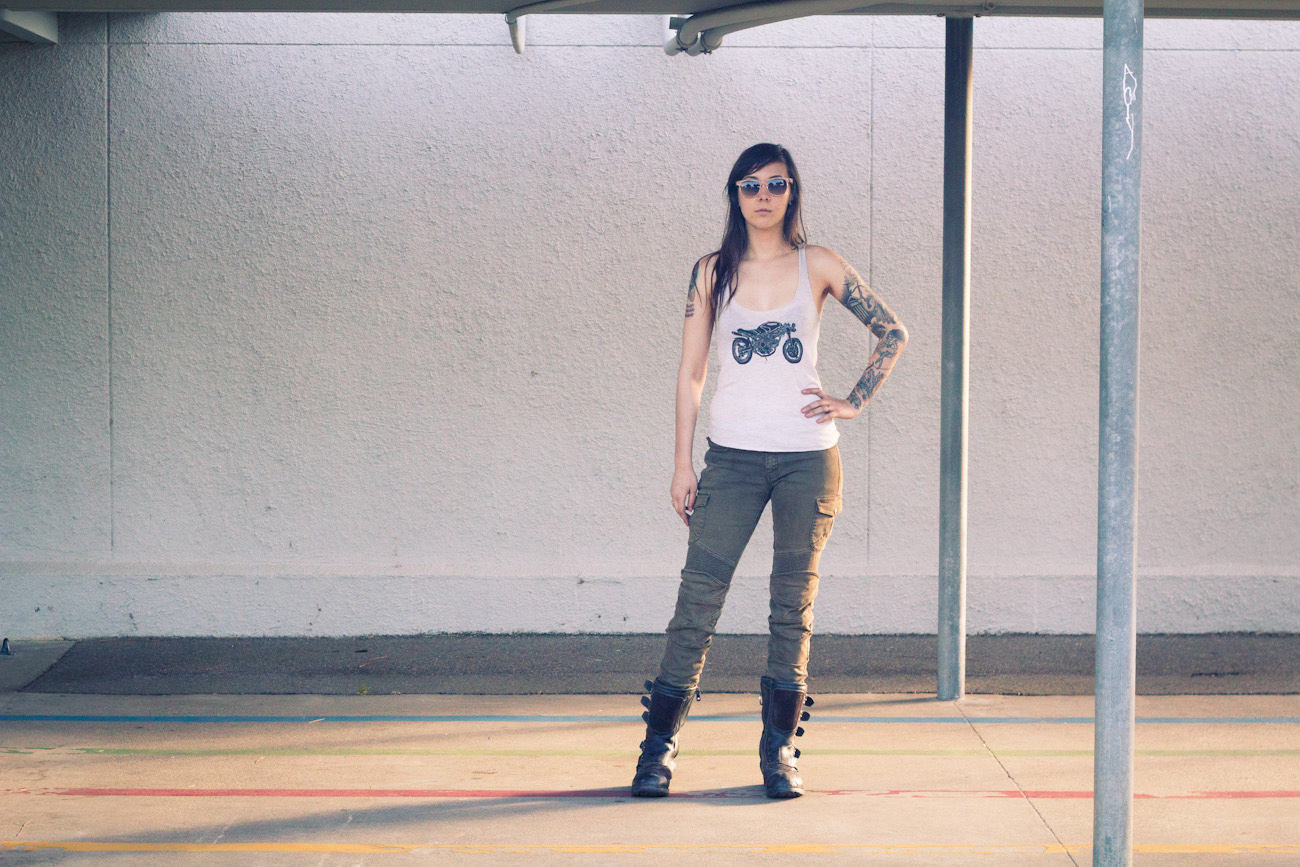 Photos by Alicia Mariah Elfving, copyright themotolady.com 2015.
related: 
Motorcyclist and traveler Vasilisa Komarova took a dream road trip that turned into a ...
Learn more
Tags: blondezilla, dual sporty project, dualsporty, elsinores, fashion, icon 1000 elsinore, jessica van dusen, motolady, motolady apparel, motorcycles
Posted on September 3, 2015 in Blog, Fashion, News & Features by Alicia Mariah Elfving