Circle One One MotoLady Interview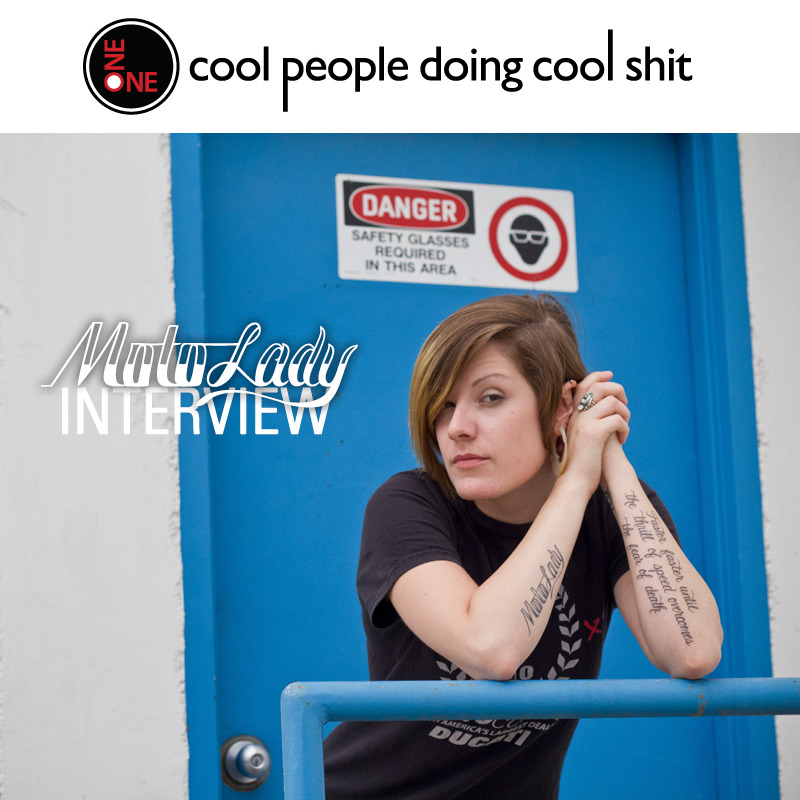 Big thanks to Greg Coutu of Cafe Racers of New England and Circle One One. I feel special! Here's a preview:
Q – So, where did your passion for motorcycles come from? You're too deep into it all to not have had a major influence in your life that pushed you in this direction, so give us the skinny on where you caught the cycling bug.

A – The only motorcycle related influences in my life came from within. I was drawn to them. It's one reason the MotoLady tagline came to be – "Because ladies were born to ride and motorcycles were made for riding." I feel like it's something I was meant to do.
Check out the Circle One One MotoLady Interview– "Moto Marvelous: Motolady".

MotoLadies unite! Hannah Johnson, me, and Janell Mattson outside MotoCorsa. We're holding the book "Chicks on Bikes" by Christina Shook.
Posted on July 25, 2012 in Blog, Interviews by Alicia Mariah Elfving