MotoLady Three Year Party (mini post)
There'll be many more photos to come, but in the mean time I wanted to share a few details about last night with all of you who weren't able to make it. The MotoLady Three Year Anniversary Party started at 7p at Deus Emporium in Venice Beach (Los Angeles) California.
In review: I finished the Monster (dubbed "Pandora's Box") in time for the event- it was on display in the Deus showroom blinging away in the spotlight for all to see. Attendees enjoyed BBQ hot dogs, enjoyed Sailor Jerry mixed drinks and Pabst tall boys. The raffle was epic, to say the least.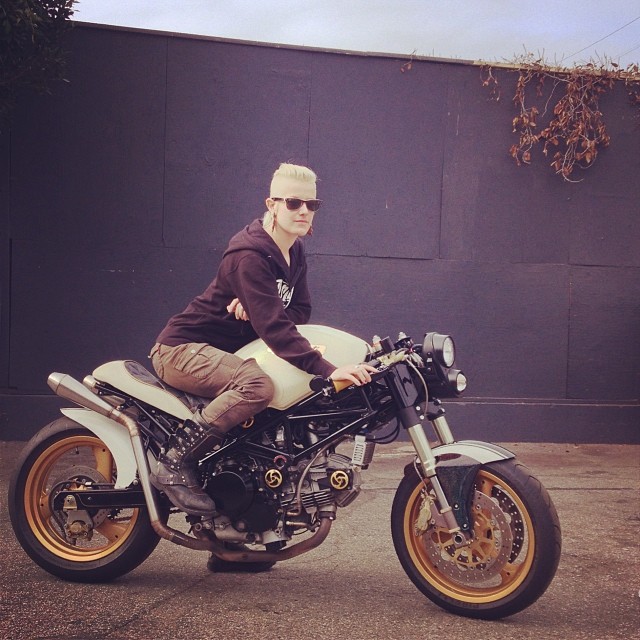 Yep, that's the Monster in all her glory… sparkling in the sunlight. Finally done!
The crowd was amazing- it was great to see so many different types of bikes together. So many ladies!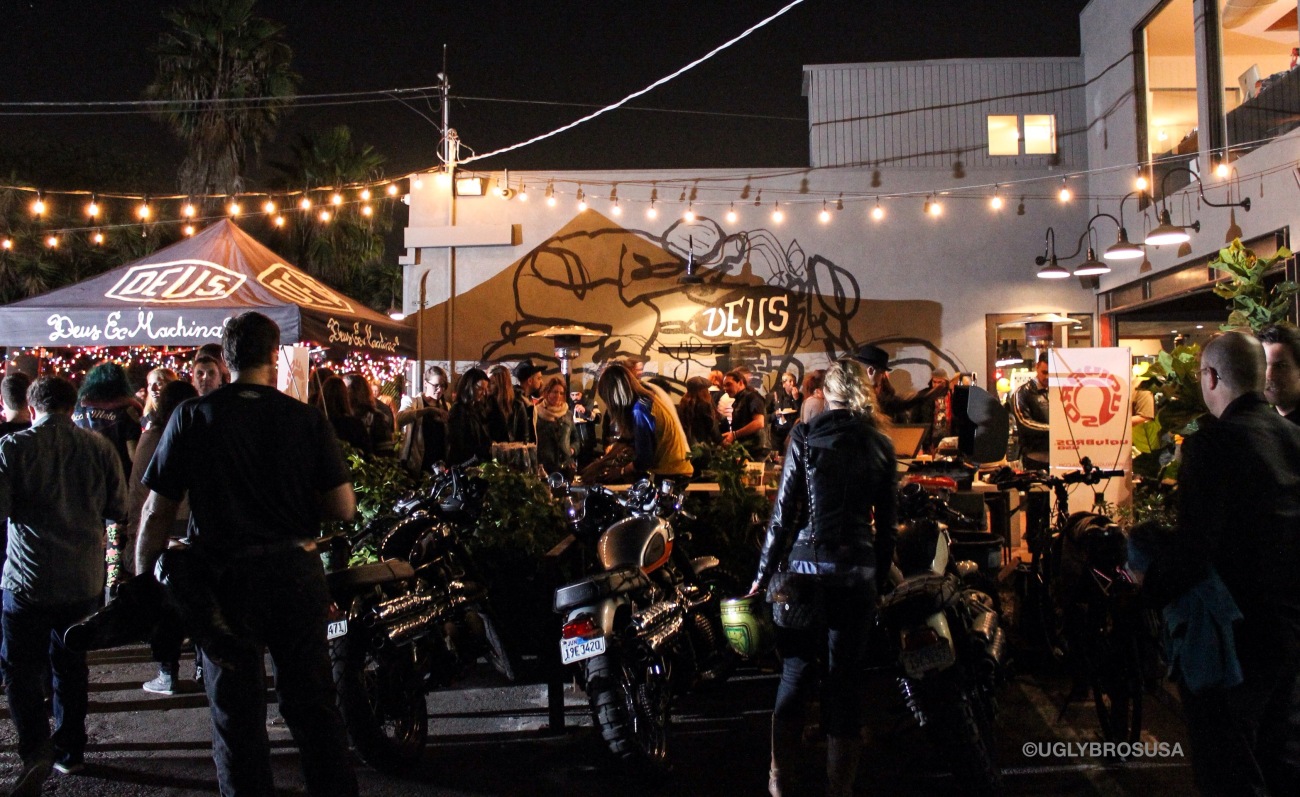 Two Wolves came up from San Diego to play some tunes- their music is a little bit rock and roll, a little bit country, a little bit blues… it's just great. I don't even know how to describe it besides that… I adore their music and am so happy they came and rocked out.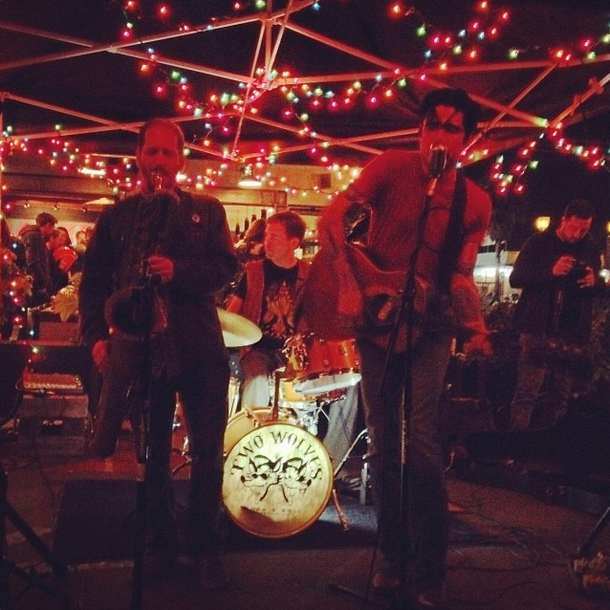 Many lucky folks went home with goodies from the raffle, like this lovely lady and her $450 gift certificate to UglyBROS USA jeans.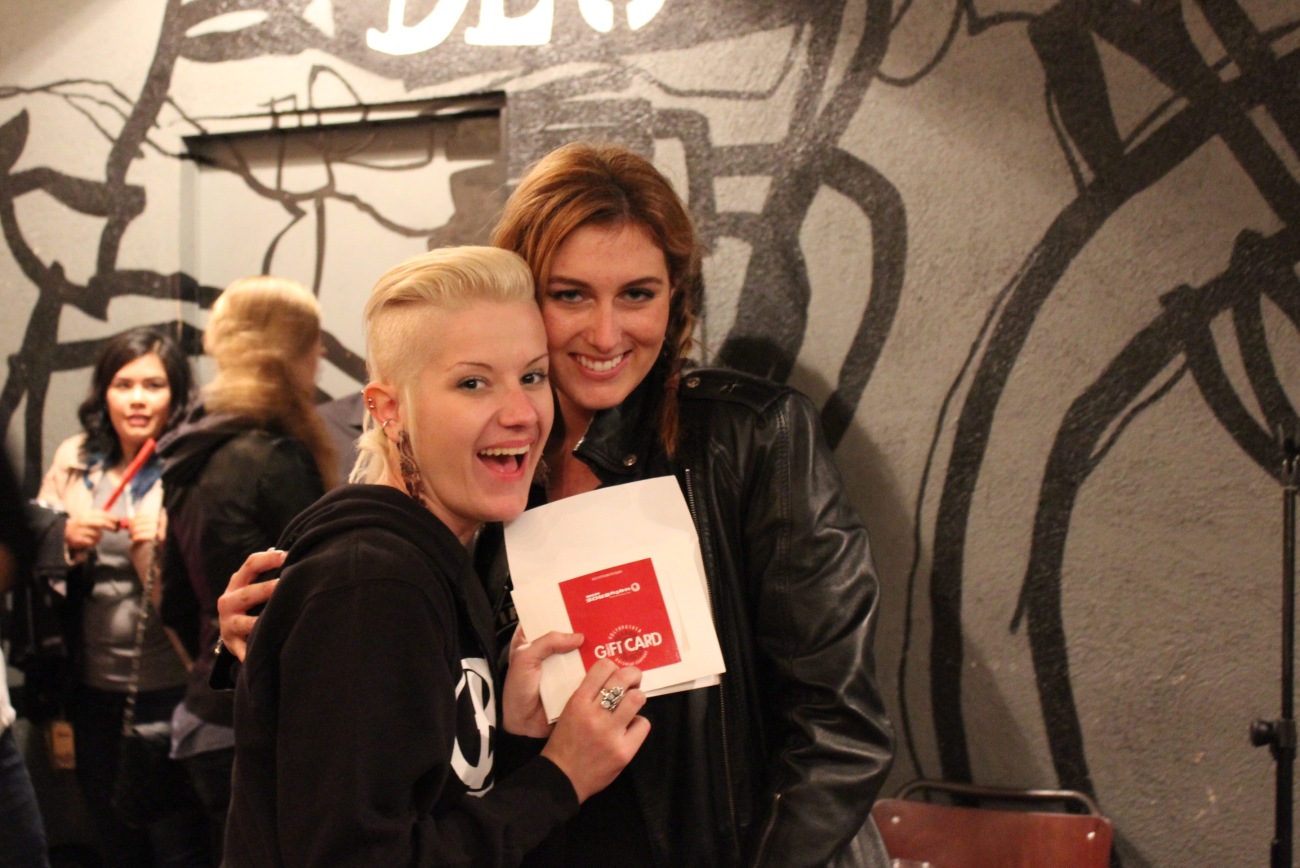 One of the best things for me was meeting and seeing all these awesome ladies… some of which I've wanted to meet for a while (like Anya, middle below, who did the Babes in Borrego stuff with Babes Ride Out) and others who I've recently met (Tyra, below right, who was on the shoot with Lana for the Women's Moto Exhibit in Temecula).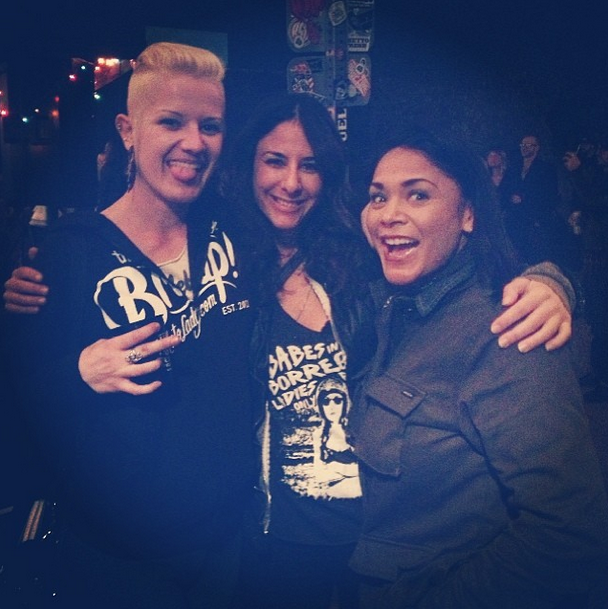 Or Misty Whitten who's been featured on the MotoLady website in the past… it's so great to meet people in the real lifes!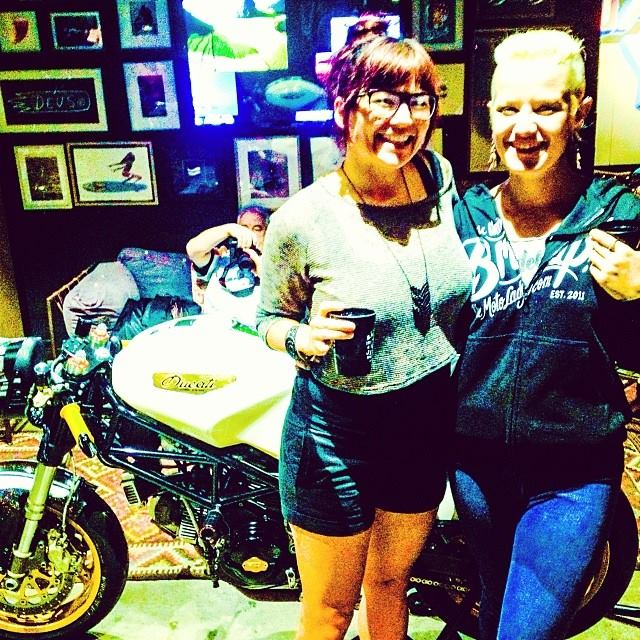 Here's a couple photos from Dave Rand.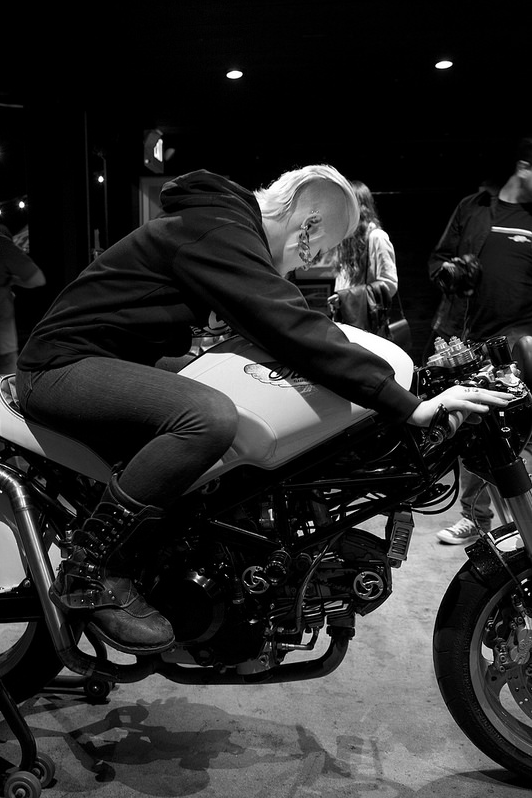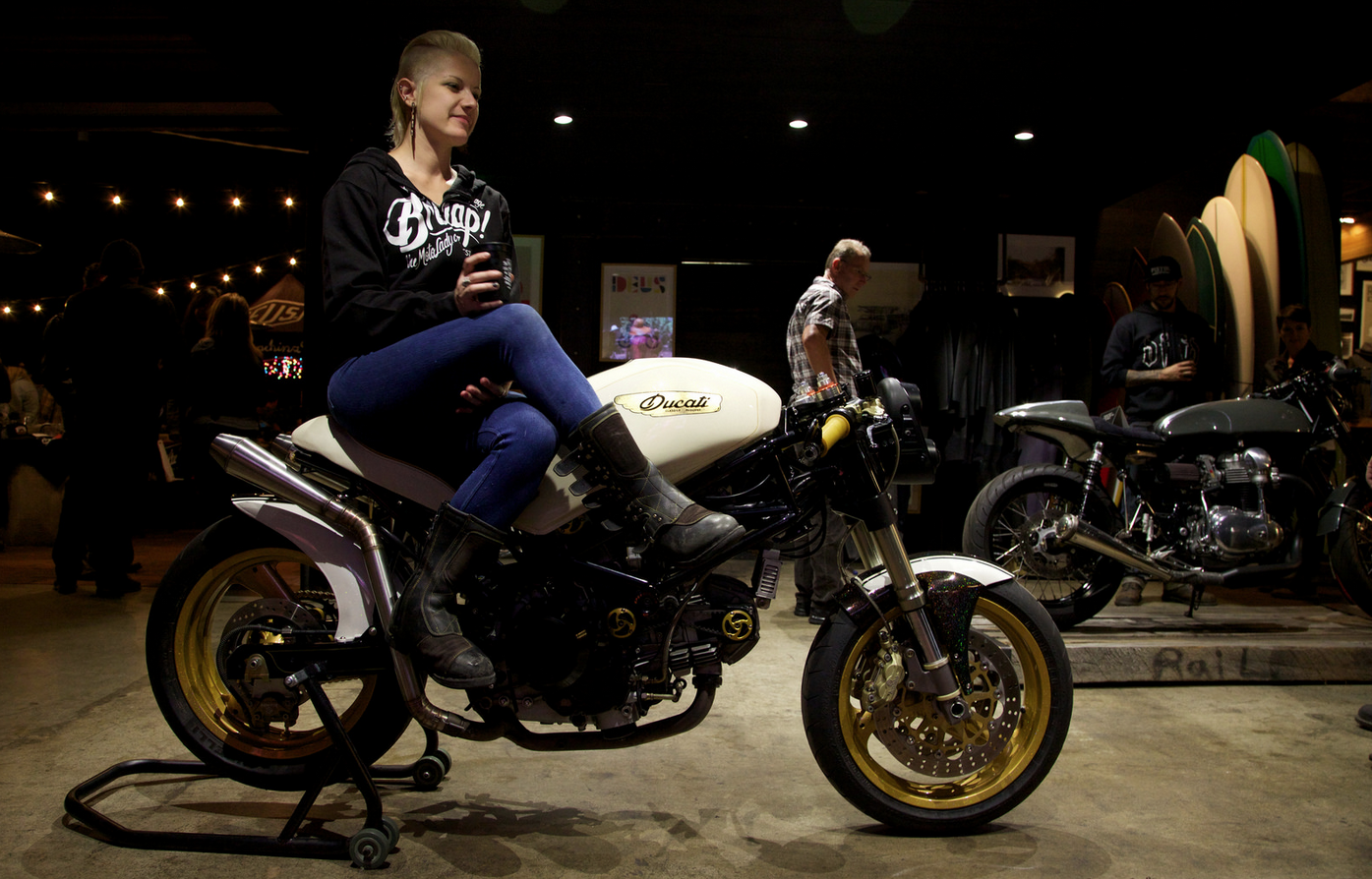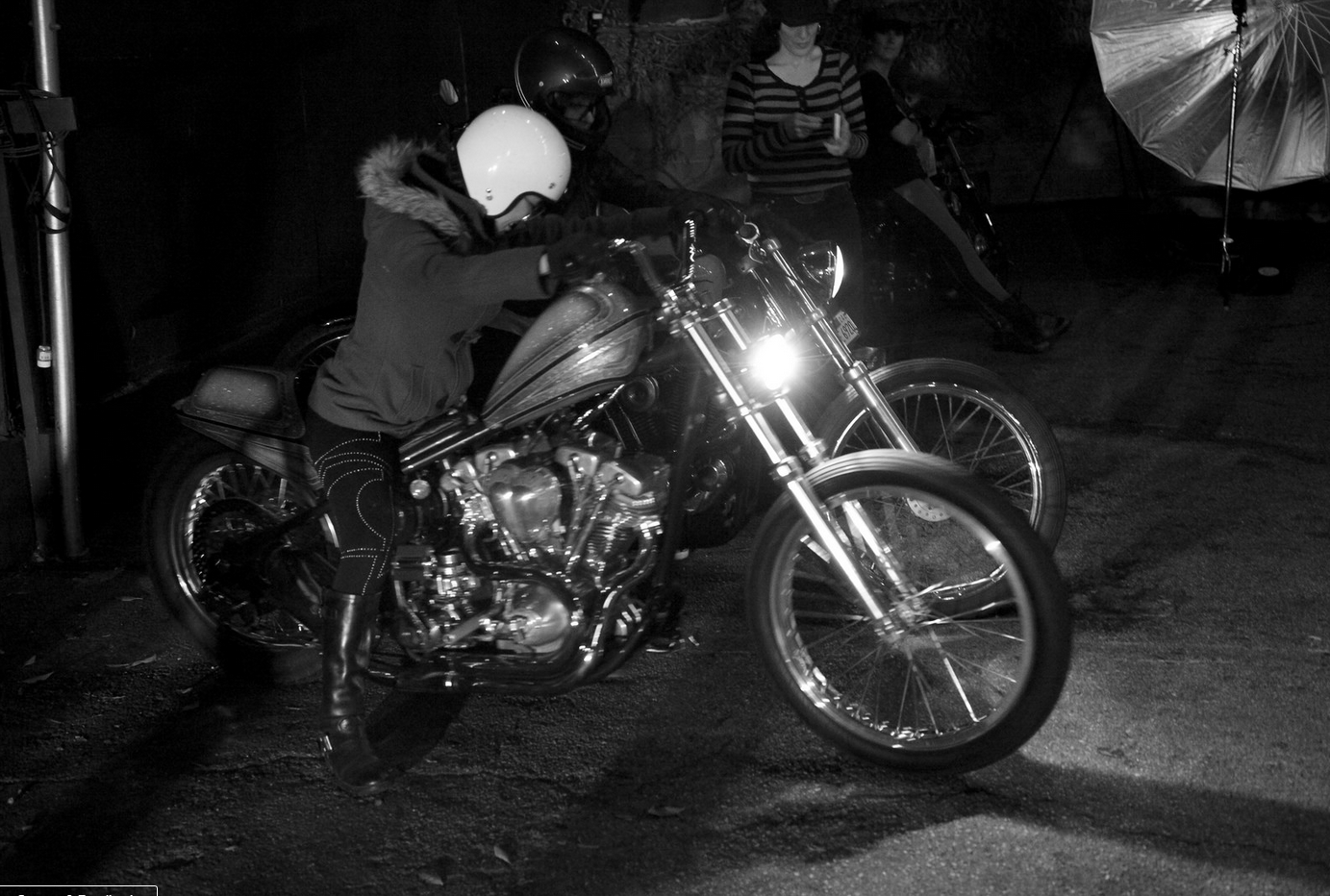 That little lass on the chopper is Yuri, who's also appeared on the MotoLady site a few times.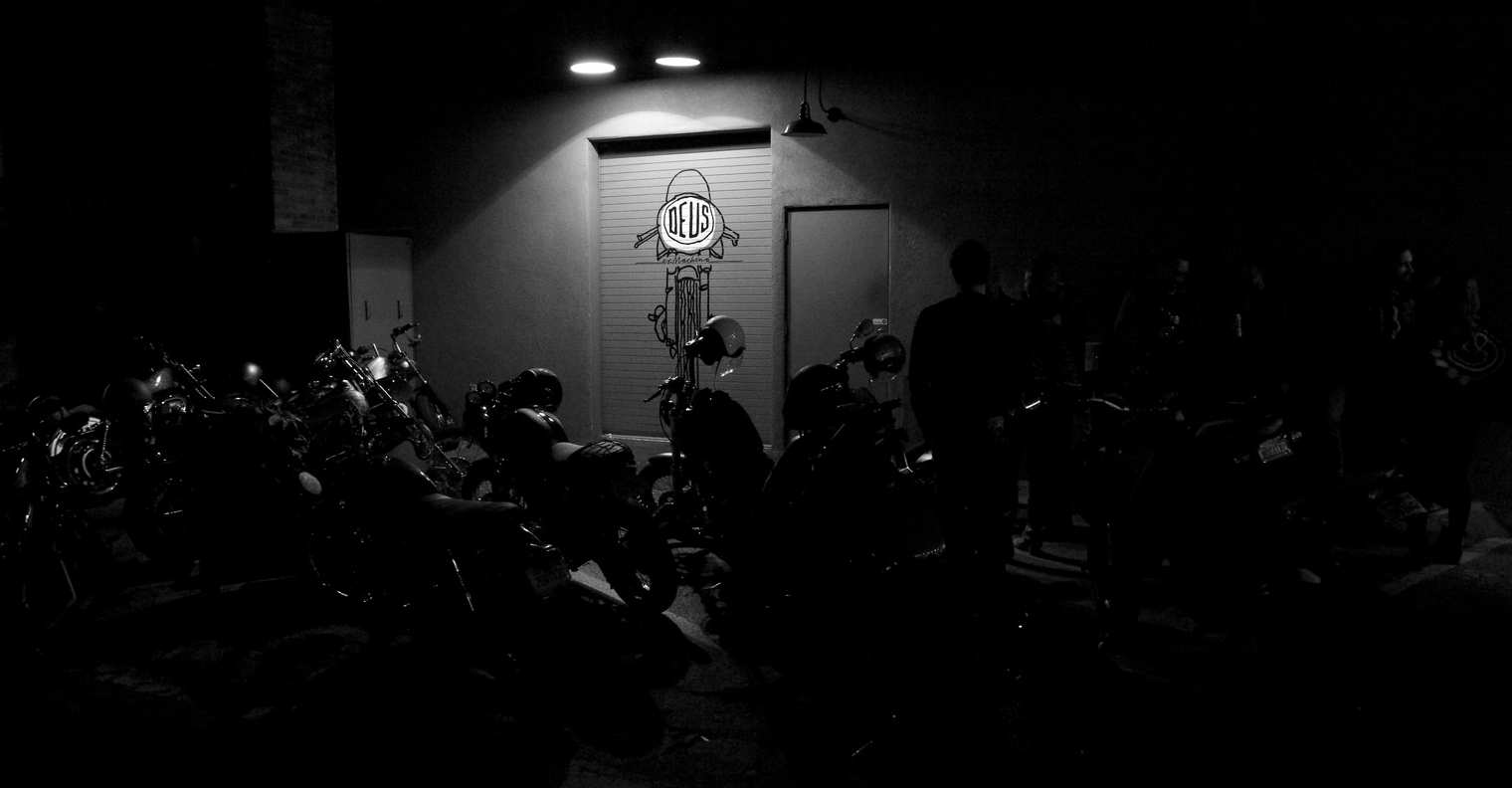 Major thanks to Deus Emporium for opening their shop up for the event, Brady and Caroline of Ramming Speed for making ALL of it possible, Pabst and Sailor Jerry for the yummy booze, and all the sponsors who donated stuff for the raffle. UglyBROS, Burly Brand, Icon, Biltwell, Dime City Cycles, Ian Halcott (Twinline), DP Customs, Cafe Racer XXX, East Fork Supply Co, Black Top Society, Wolf Designs, Women's Moto Exhibit, Zombie Performance, Why We Ride, Dirtbag Documentary, and more.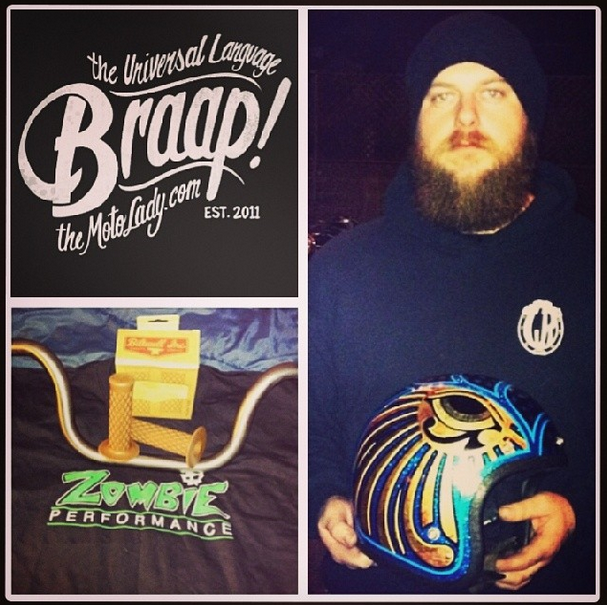 Kenny from Lone Rangers MC with his winnings from the raffle- the gorgeous gold leafed custom helmet by Jeff Wolf (Wolf Designs), inch waffle grips from Biltwell, Zombie Performance bars, and MotoLady BRAAP swag!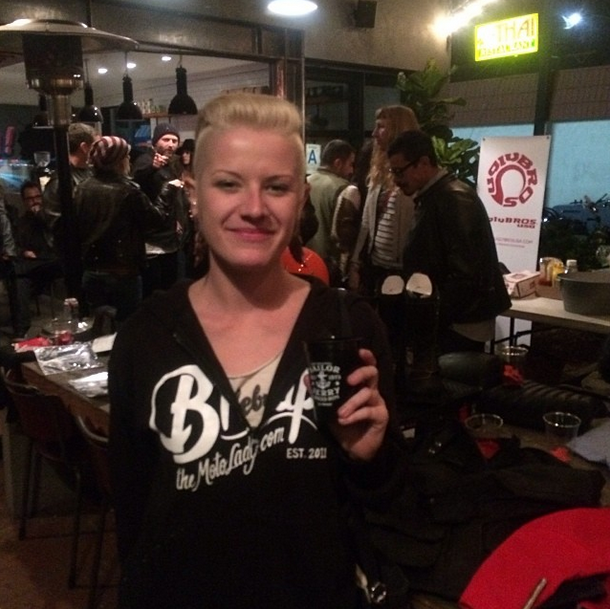 Thanks again to everyone for coming… cheers!
☣

Twenty previously unreleased photos with the MotoLady built custom Ducati Monster by the incredibly talented photographer Jimmy Ban!
Tags: anniversary, blog, burly brand, custom, dave rand, deus emporium, Deus Ex Machina, ducati, ducati monster, event, gpoy, icon, los angeles, ml three year, monster project, motolady, motorcycle, motorcycles, party, sailor jerry, socal, streetfighter, the moto lady, the motolady, uglybros, west coast
Posted on January 27, 2014 in Blog, Events by Alicia Mariah Elfving