Motorcycle History: Clara & Adline
Clara Mayer and Adline VanVlanderen pose with their motorcycles in the 1940s and in 2003 when they returned to recreate the photo in Cudahy, Wisconsin.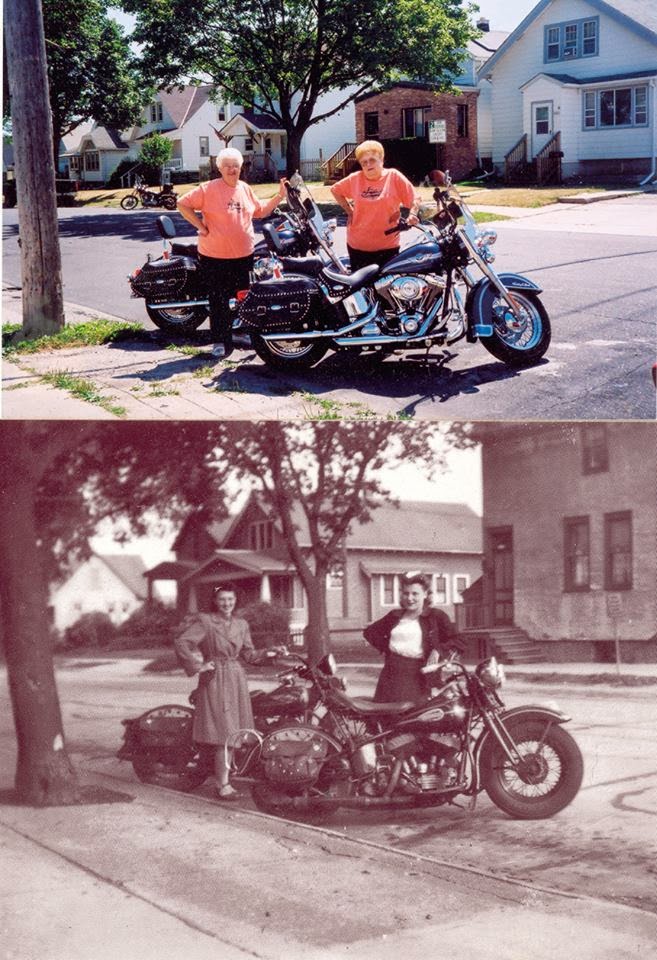 I don't have any more back story to the photo, however the original 1940s image appears in the HD museum available as a print. One can imagine these two lovely ladies reuniting after twenty odd years and comparing their new bikes to the old.

Twenty previously unreleased photos with the MotoLady built custom Ducati Monster by the incredibly talented photographer Jimmy Ban!
Posted on December 27, 2014 in History, MotoLadies by Alicia Mariah Elfving
4 Comments

for "Motorcycle History: Clara & Adline"