Motorcycle Women of the 70s
The 60s chopper movement brought lots of babes on bikes, lots of boobs flyin' free at events, on the back leanin' against the sissy bar especially.
In the 70s, more and more women were starting to ride their own motorcycles.
Some very cool photos came of this.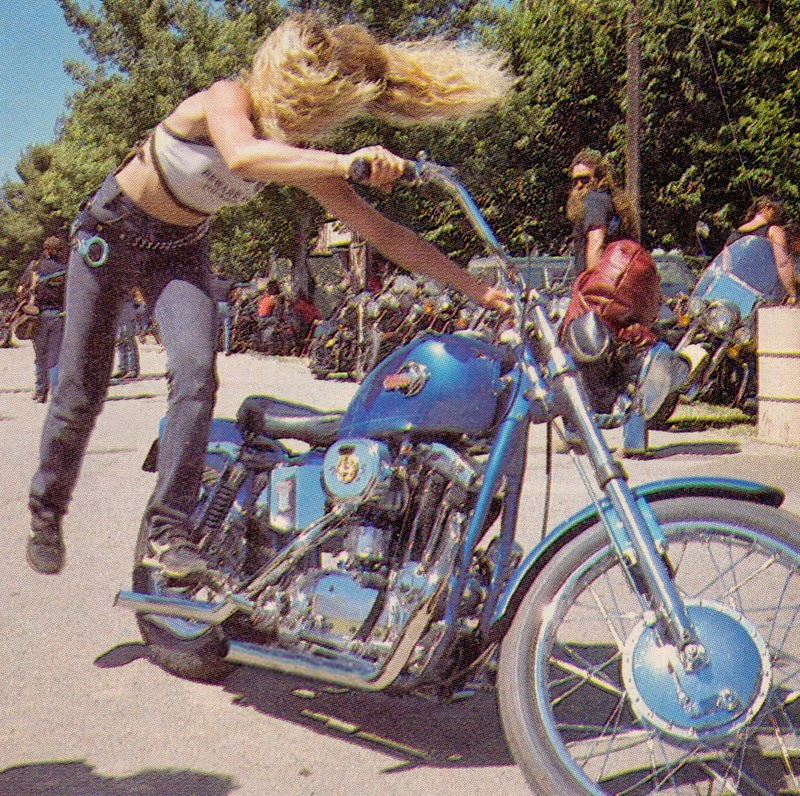 Video, photo gallery, and party breakdown from the third annual Women's Motorcycle Show is here!
Posted on September 15, 2014 in History, MotoLadies, News & Features by Alicia Mariah Elfving
7 Comments

for "Motorcycle Women of the 70s"