Submissions: The First Edition
Here's the first edition of catching up on the many backlogged submissions I have sitting in my inbox- I'm sorry! Don't stop sending me your stories and photos, please! I'll make it up to you… with more awesome photos and stories of wonderful motorcycling women. If you'd like to submit a story or photo of your own, hit the contact page.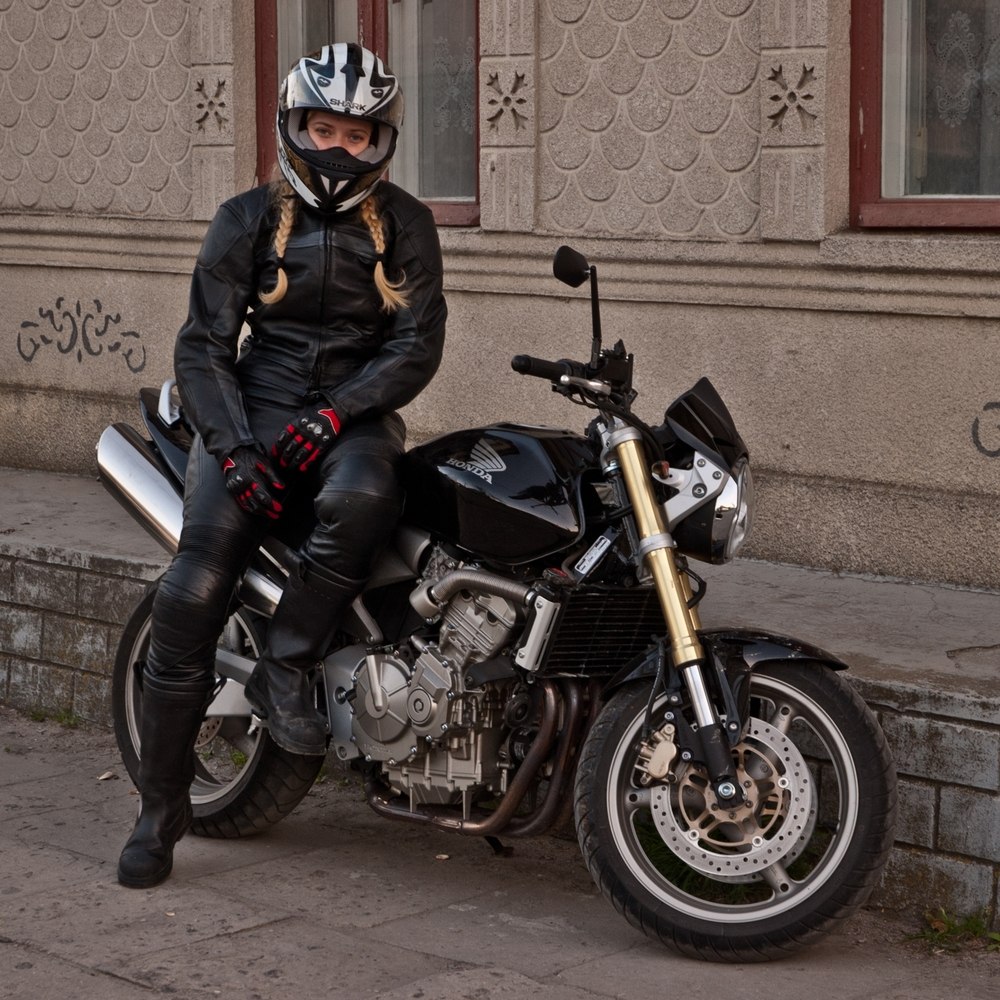 "A personal hello from Ukraine. 😉 Girls here ride bikes too! 🙂 That's me in 2012, Odessa region, though I live in Lviv (it's in the western part of the country).

Best regards, Elena 🙂 "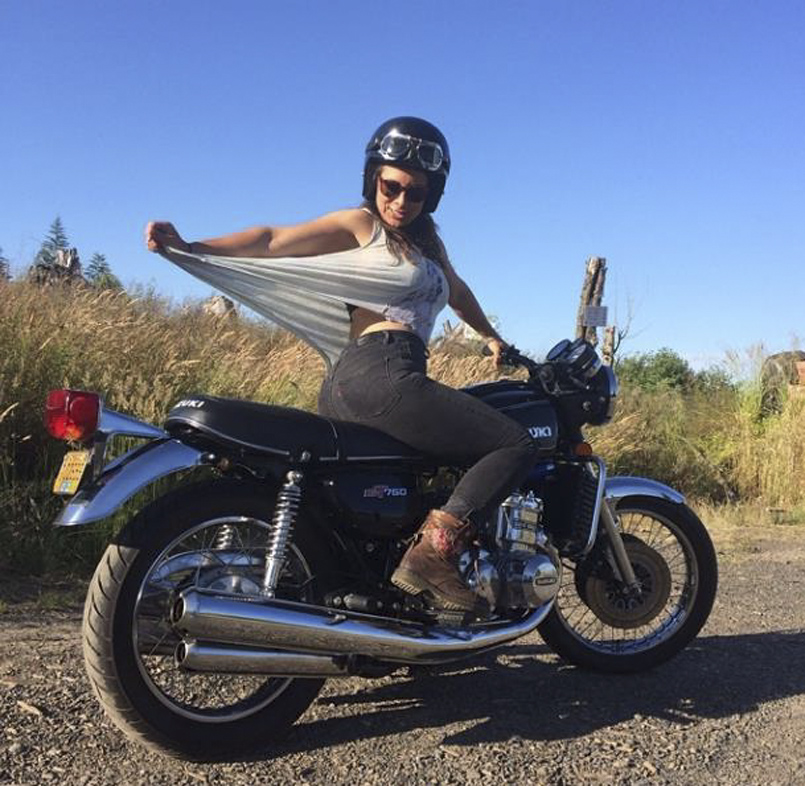 "'Dang-it. Rode so fast wind gone stretched my shirt!' Sam Bones of Portland, OR resting at Skyline overlook."
Portland, OR. Submit by John Hewitt.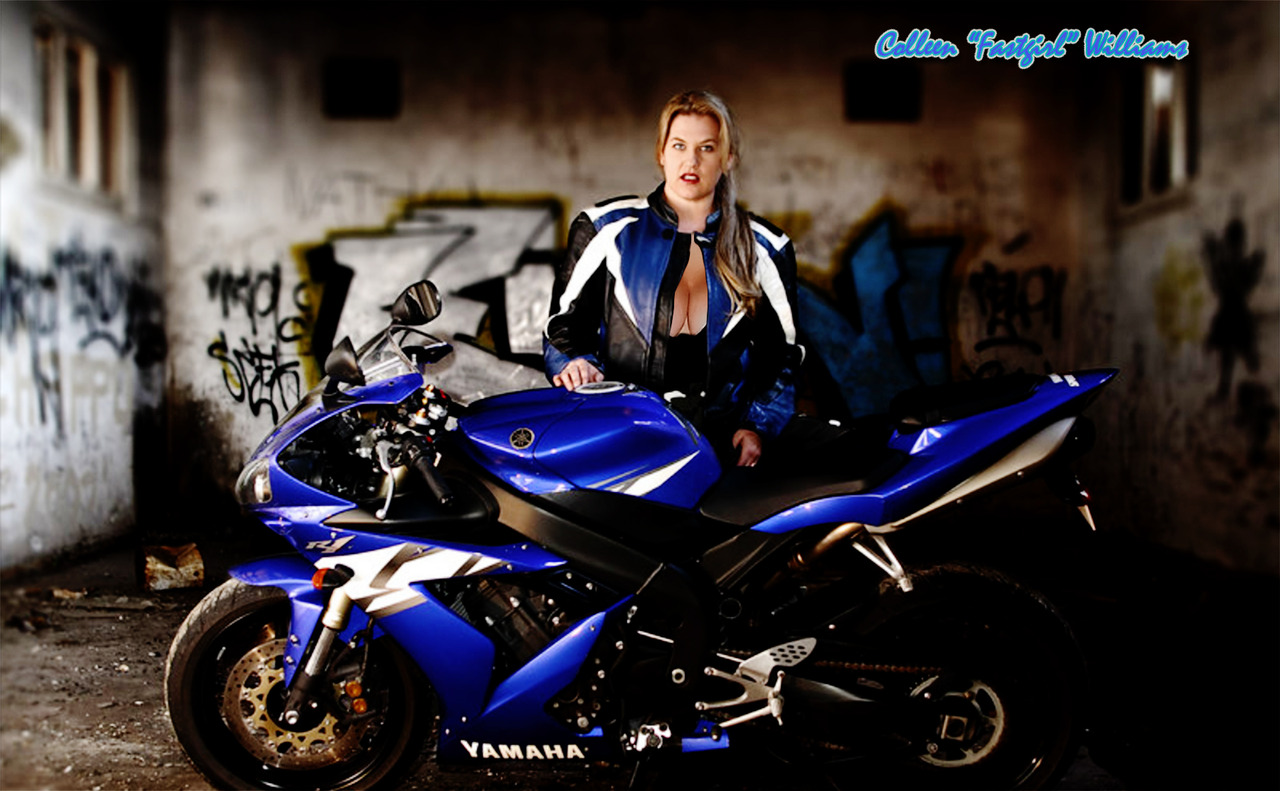 "My mum, Colleen "Fastgirl" Williams."
Submit by Jason Williams.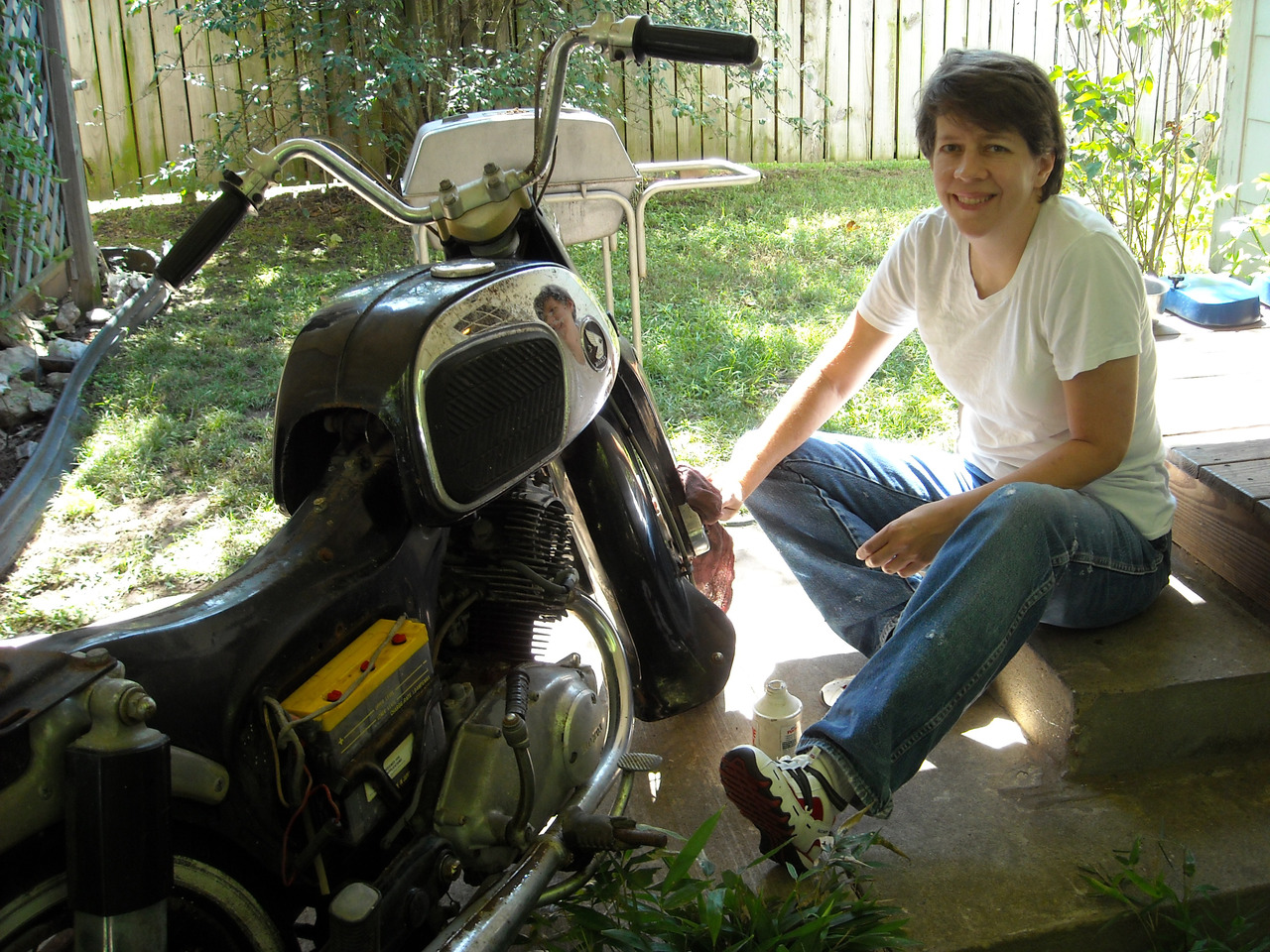 "Me and my 1966 Honda Benly 150 that I'm slowly working on restoring. Goal one is to get it running "as is" and enjoy it for a while. Goal two will be to then take it apart and completely restore it to mint condition. This was a photo from the day I brought it home and had removed the seat and was working on getting some of the chrome back in shape. I have a lot of work ahead of me."
Submit by Laura Wattles.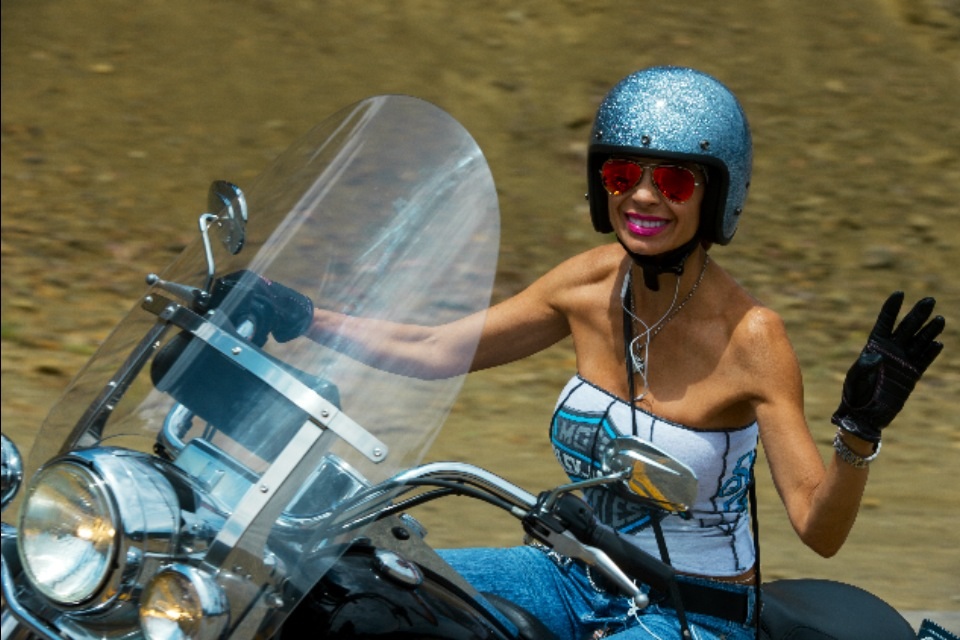 Colleen Duffner and her Harley, Los Angeles, California.

A childhood photo of the world's only female Ducati Master Tech, Hannah Johnson, hanging out with biggol' bikers.
Posted on August 11, 2014 in MotoLadies by Alicia Mariah Elfving