Storm on the Salt Flats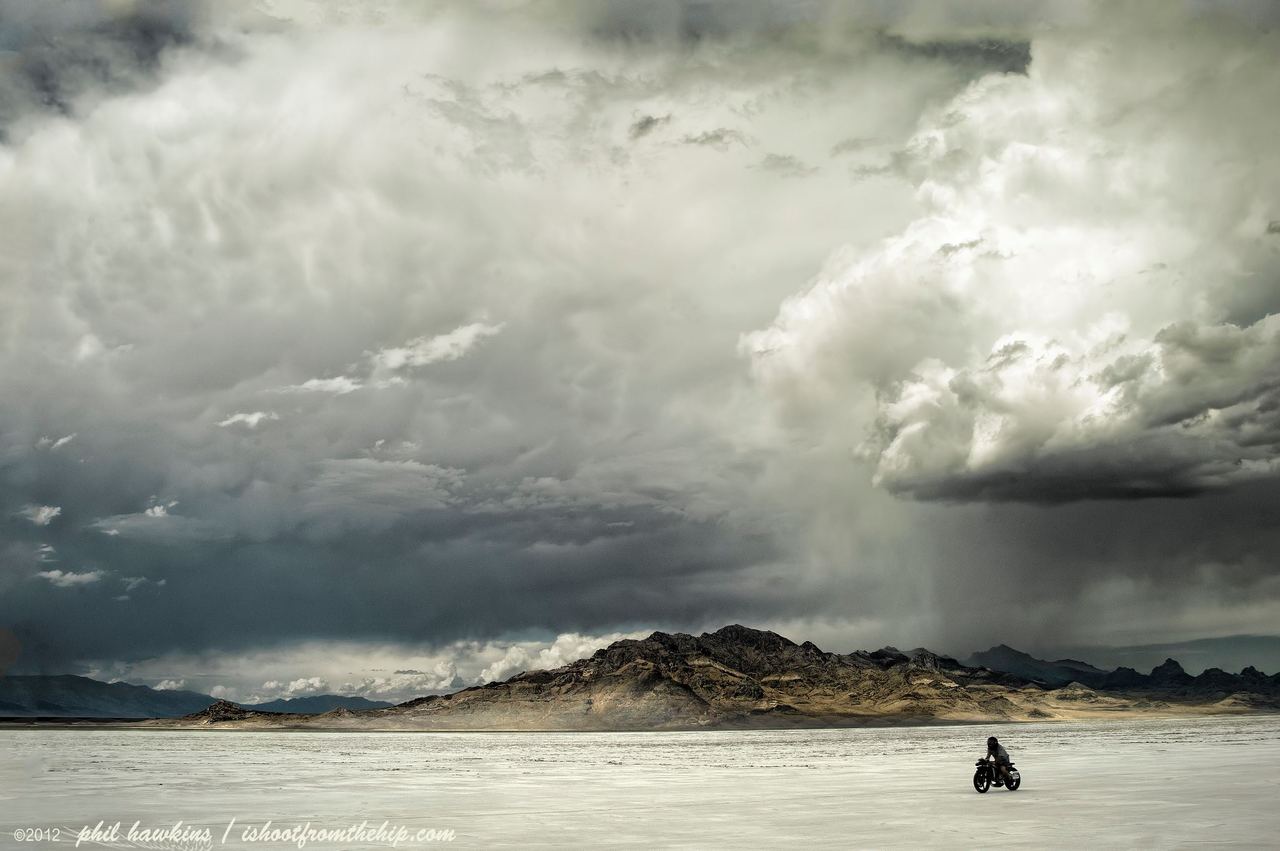 Bonneville Salt Flats… BUB motorcycle speed trials 2012. Photo by Phil Hawkins.
I heard tell of being on the salt flats during this rain storm. It came out of no where- and at one end of the raceway you could see the clouds coming for you. Like they were hot on your tail, faster and faster. Riding away as quickly as you could, they'd be nipping at your heels… and then they'd catch you. Dumping rain… more than anyone had before experienced in the prior nine years of BUB.

Women's Motorcycle Show photo booth gallery from Julio Bustamante is here!
Posted on September 7, 2012 in Art, Blog by Alicia Mariah Elfving