One Woman, A 125cc Motorcycle, A 10k Mile Road Trip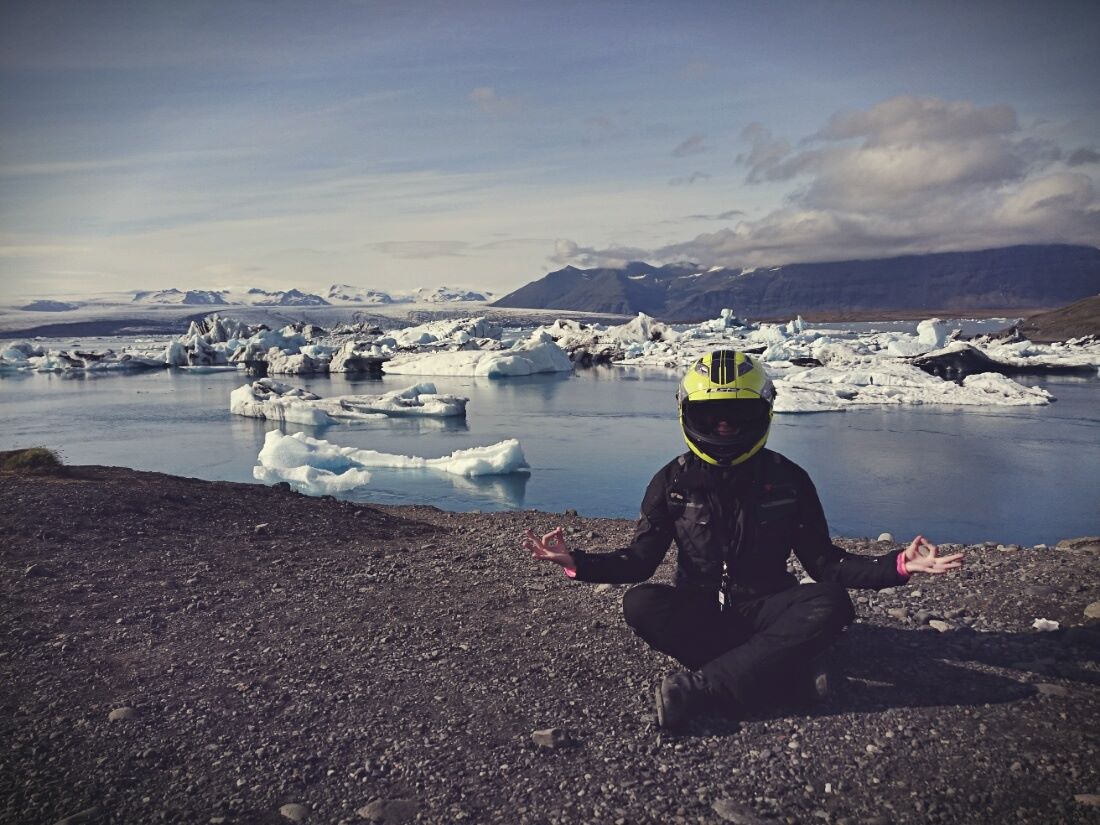 Weronika Kwapisz is a traveler from Poland with adventure in her heart. Previously completing a 12k mile journey across America on a Bonneville, she's in the midst of riding across Europe on a 125cc Suzuki Van Van motorcycle.
You heard that right- she's riding 10,000 miles around Europe on a Suzuki Van Van, all 125cc of it. Weronika is fearless- often leaving paved roads in search of beautiful views and new experiences. She says her love of motorcycles runs in the family- she's got gasoline running through her veins thanks to her 95 year old grandmother who is a motorcycle mechanic. She believes that when you have a dream you have everything. "Everybody is waiting for a perfect moment which doesn't exist. There's always something; work, family, studies, or money. You need to think about how can you make your dream come true with what you've got. And just ride." If you speak Polish, you can check out her recently published book, "Everything starts from a dream. Motorcycle diaries." which will soon be translated and published in English as well.
So, that's what she's doing. She took off from Poland to Germany, then to Denmark and Iceland. Next up is the Faroe Islands, and Lisbon in Portugal. The whole trip will take three months and some 10,000 miles.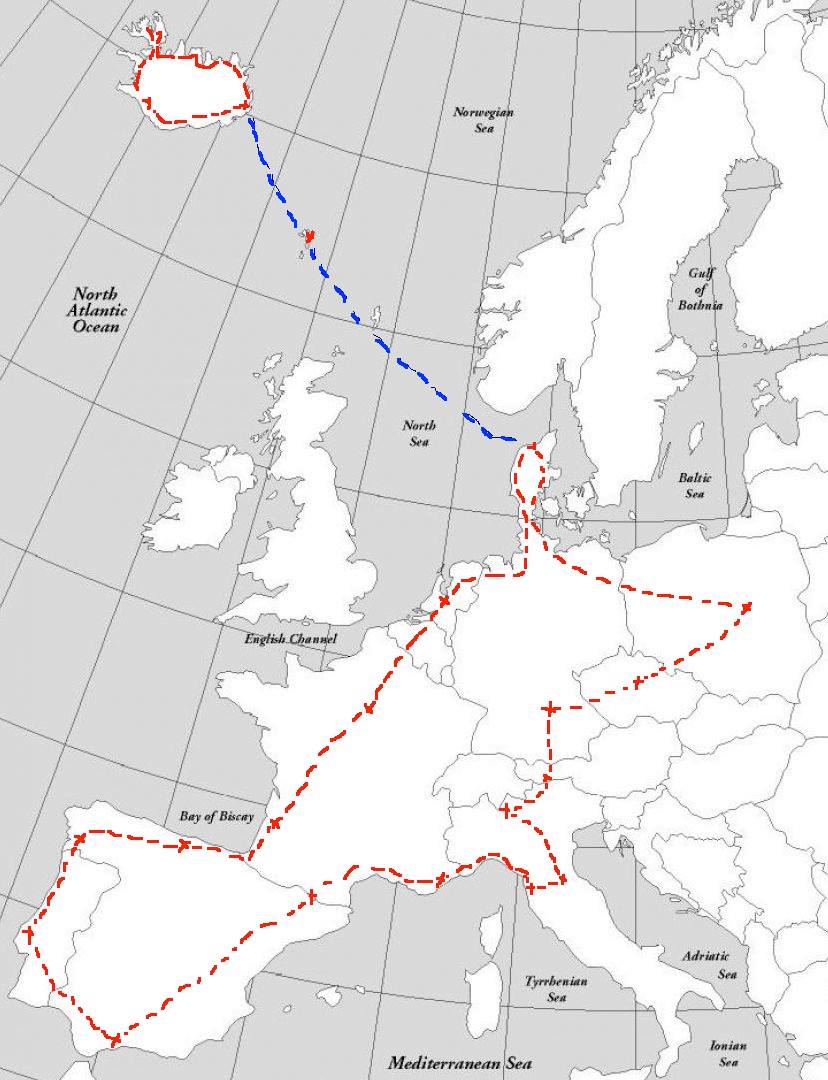 Froo froo fancy hotels? This girl is more than prepared and ready to go rugged.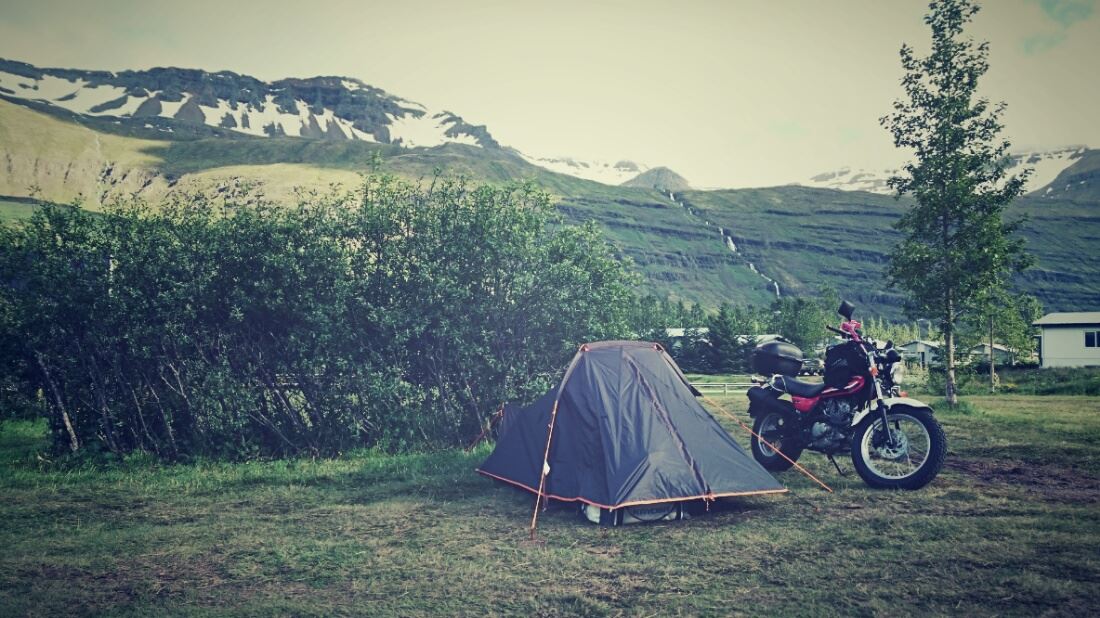 Slow but steady wins the race, as they say, so a small displacement motorcycle like this might be just perfect for such long trips. No matter the terrain, it'll be easy for her to pick the bike up. I know this is something I would worry about with crazy long solo trips. As you can see from the photos, she gets to see some truly beautiful sights along the way.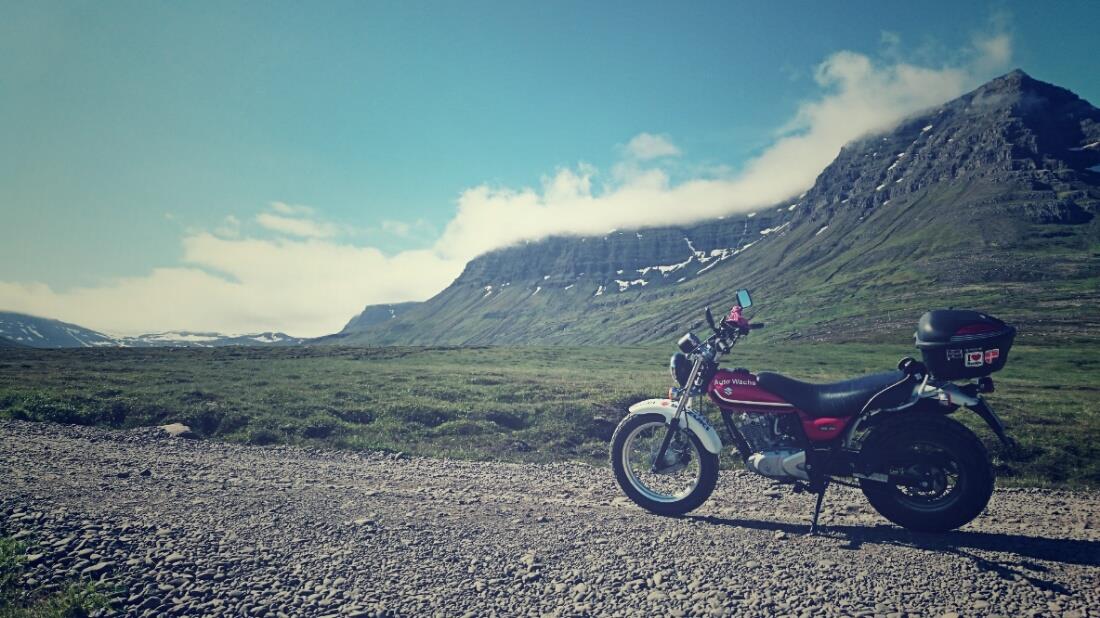 From green lush mountains and cliffsides on rock to snowy washes and shiny asphalt, she does it all.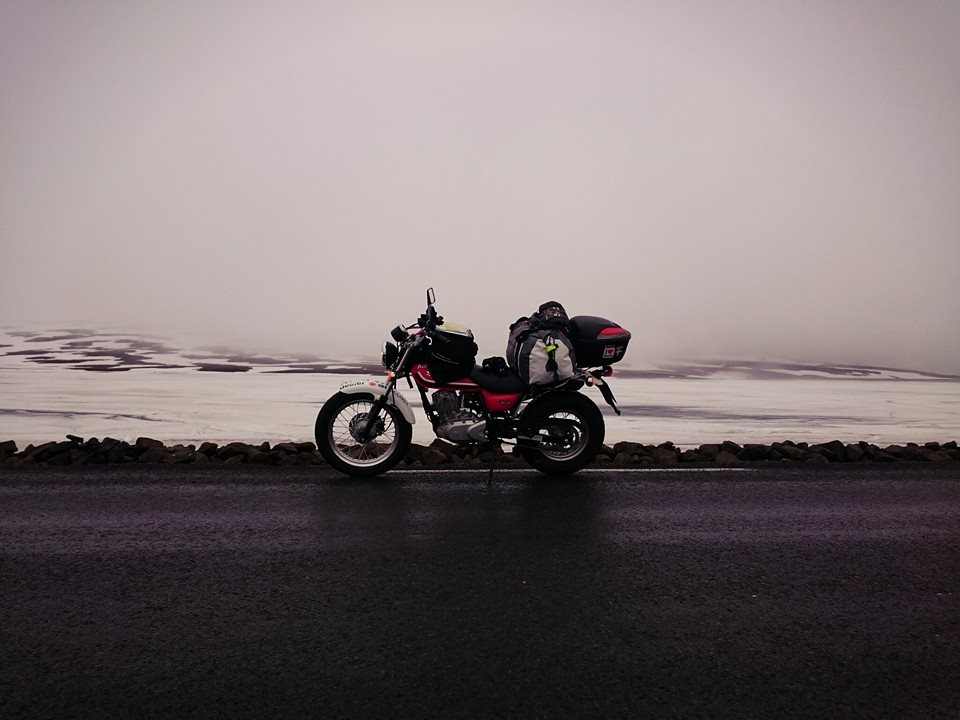 You can follow Weronika's epic journey right now on her facebook page Riding Across World.
past posts:
Posted on July 30, 2015 in MotoLadies, News & Features by Alicia Mariah Elfving