Patti Waggin: She Strips, She Roars (NSFW)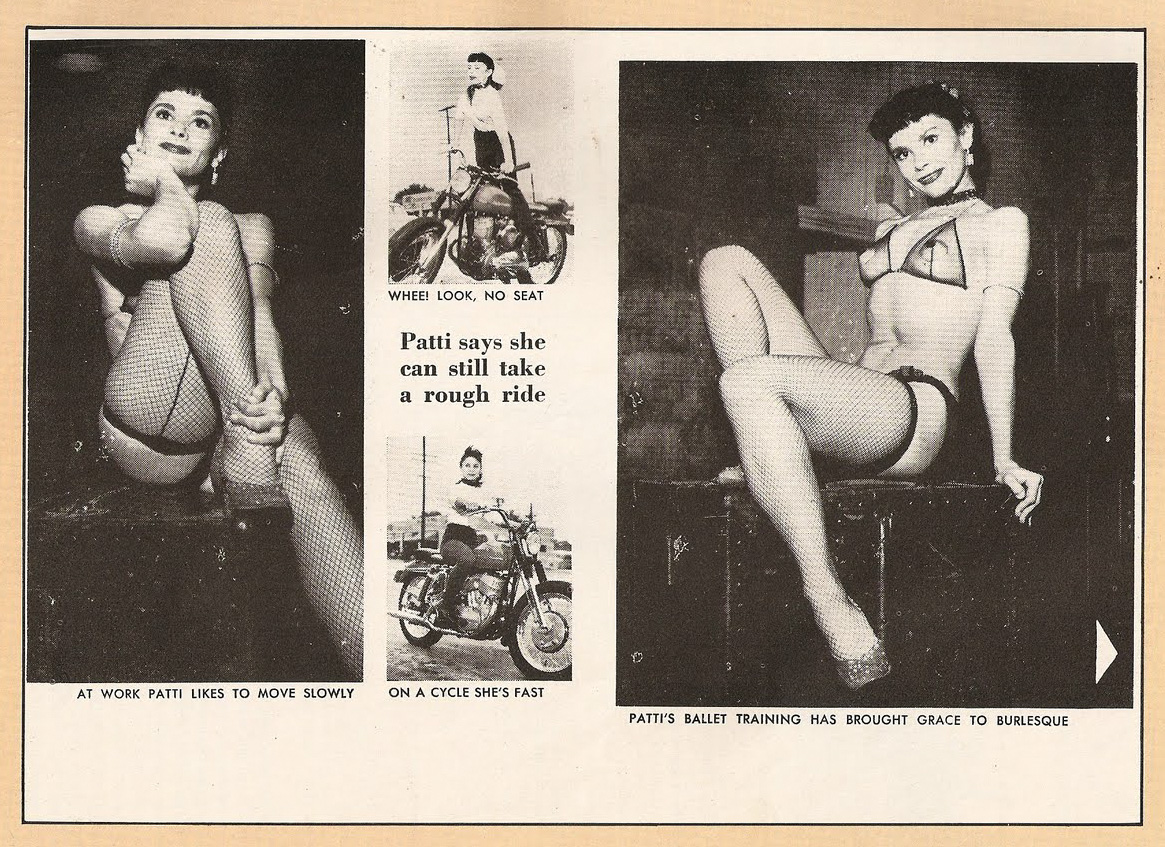 Born Patricia Hardwick in 1926, this burlesque dancer and motorcycle rider took on the name "Patti Waggin".
During her young adulthood, she attended Chico State College (California) studying Archaeology during the day, and performed strip tease burlesque shows at night. But besides all that, she was an avid motorcyclist. Her show business savvy, undoubtedly passed on from her mother and father's time performing Adagio dances in vaudeville, paid for her education. Patti's ballet training combined with her love for two wheels made her a very interesting act indeed, earning her the title "the doll with sex-oomph" through the early 1950s.
When asked what she wanted for her future, she said, "four kids- and lots of motorcycles".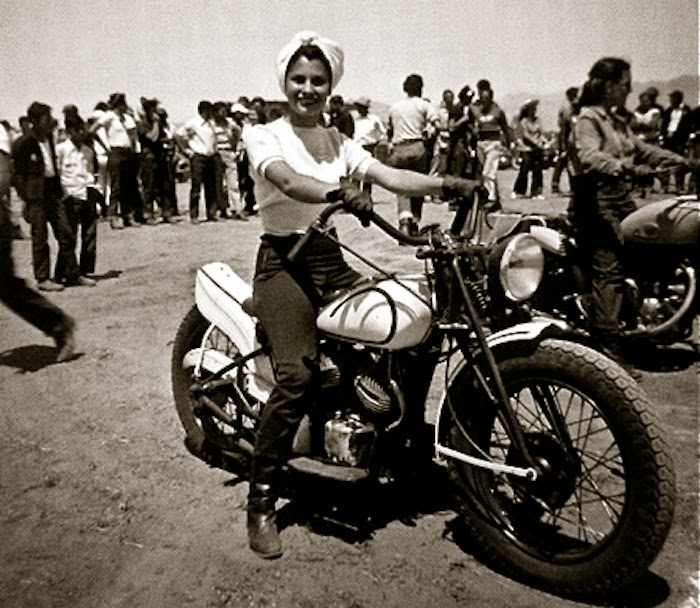 Taking the name Patti Brownell, her second marriage was to a well known and loved motorcycle racer Bill Brownell. Bill was inducted into the Indian Motorcycle Hall of Fame in Massachusetts in 1999.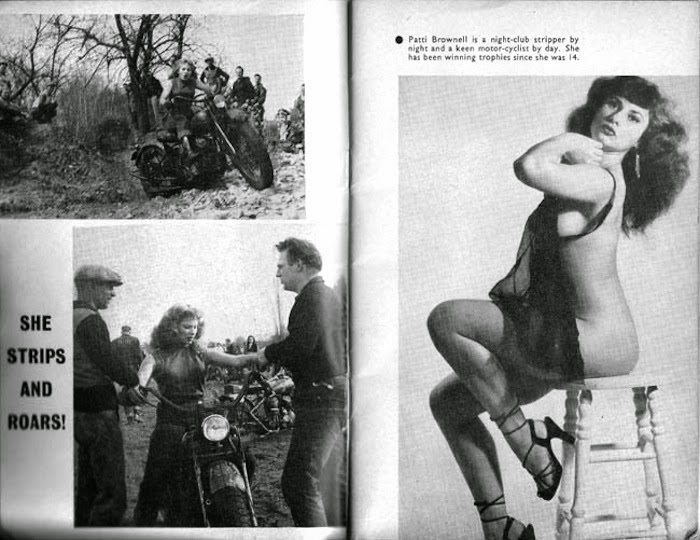 She strips and roars! "Patti Brownell is a night-club stripper by night and a keen motor-cyclist by day." Not a whole lot of information on Patti's motorcycle racing history is available, besides tidbits on a few random magazine scans from back in the day. The page below elaborates on her motorcycling experience saying that she's been "winning trophies for motorcycle riding since she was 14."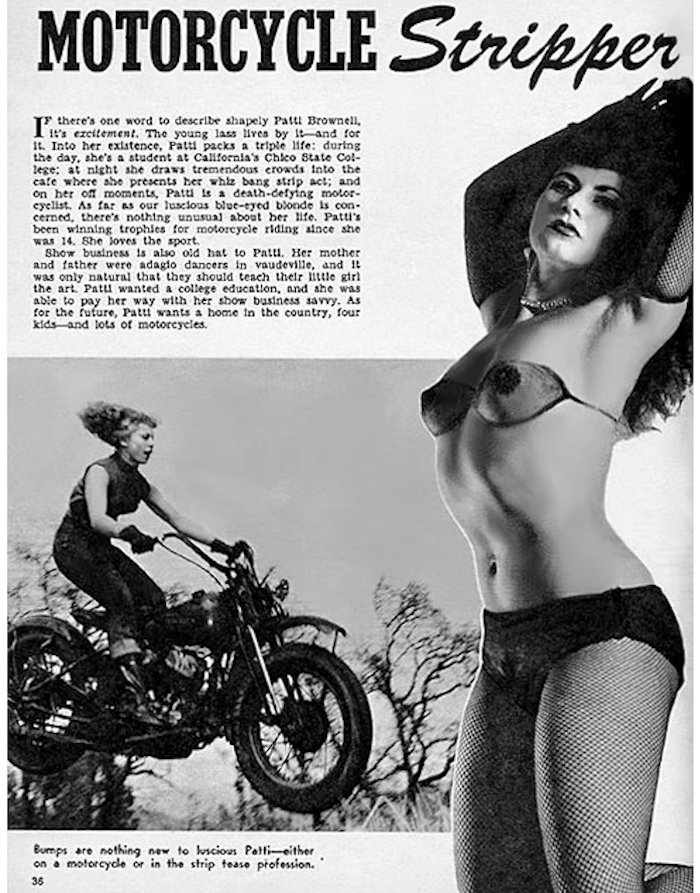 "Bumps are nothing new to luscious Patti- either on a motorcycle or in the strip tease profession."
Pop by pattiwaggin.com for more details on this dancin' and ridin' lass.

Video, photo gallery, and party breakdown from the third annual Women's Motorcycle Show is here!
Posted on November 20, 2014 in MotoLadies, News & Features by Alicia Mariah Elfving