Paul D'Orleans Rollie Free Style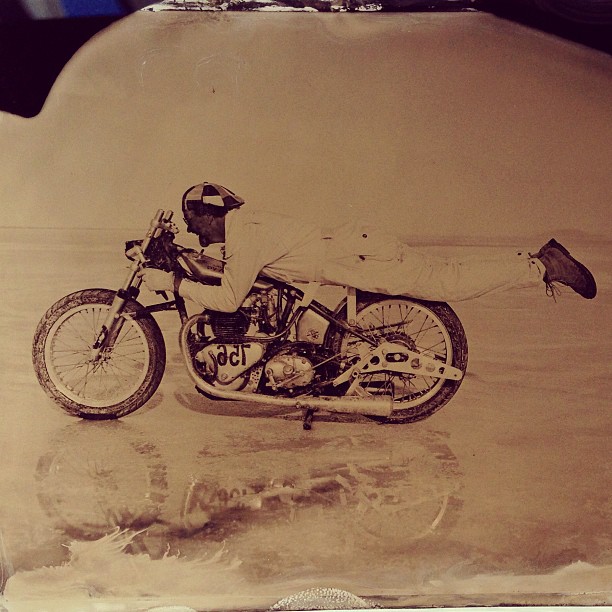 A wet plate photograph from Paul d'Orleans (of the Vintagent), a modern 'Rollie Free' at Bonneville Salt Flats for BUB Motorcycle Speed Trials. BUB got rained out again this year, which makes setting land speed records impossible, but does however make for great photographs.
Still, so sad I didn't make it.

Video, photo gallery, and party breakdown from the third annual Women's Motorcycle Show is here!
Posted on August 31, 2013 in History by Alicia Mariah Elfving