1949 Photography of Loomis Dean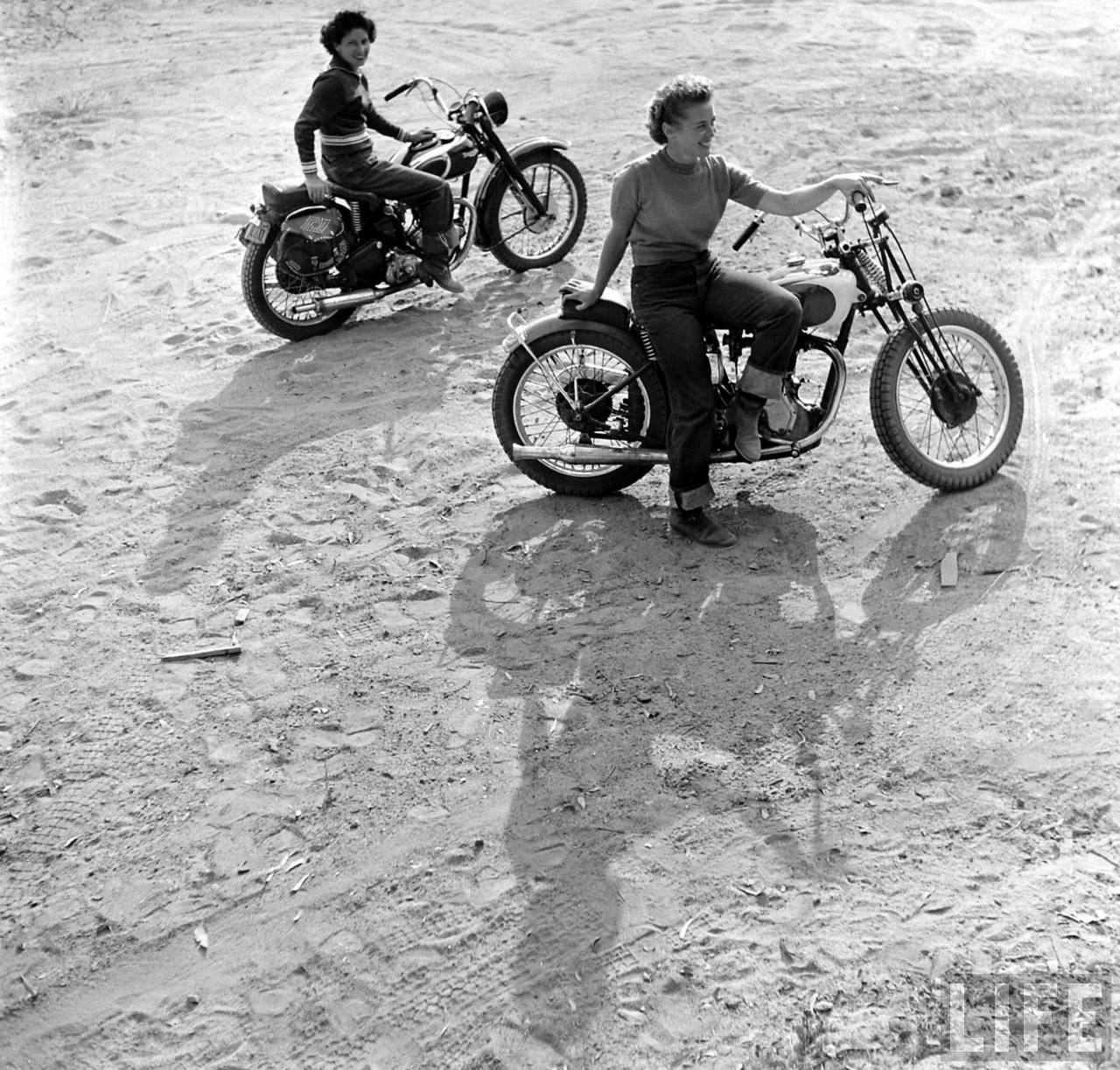 Thanks to the LIFE photo archives, there's thousands of images from America's history catalogued by photographer, date, and subject. Loomis Dean lived from 1917 to 2005 and captured everything from Circus Clowns to Hollywood stars in his five decade long photography career.
The photos I'd like to share with you, of course, revolve around those two wheeled creations we all love so much.
Loomis seemed to enjoy photographing the fairer sex with bikes, especially riding their own. You may remember some of these dames from the post, "

Ladies Leading the Pack

" which featured some of his photographs of ladies group riding with some of the boys.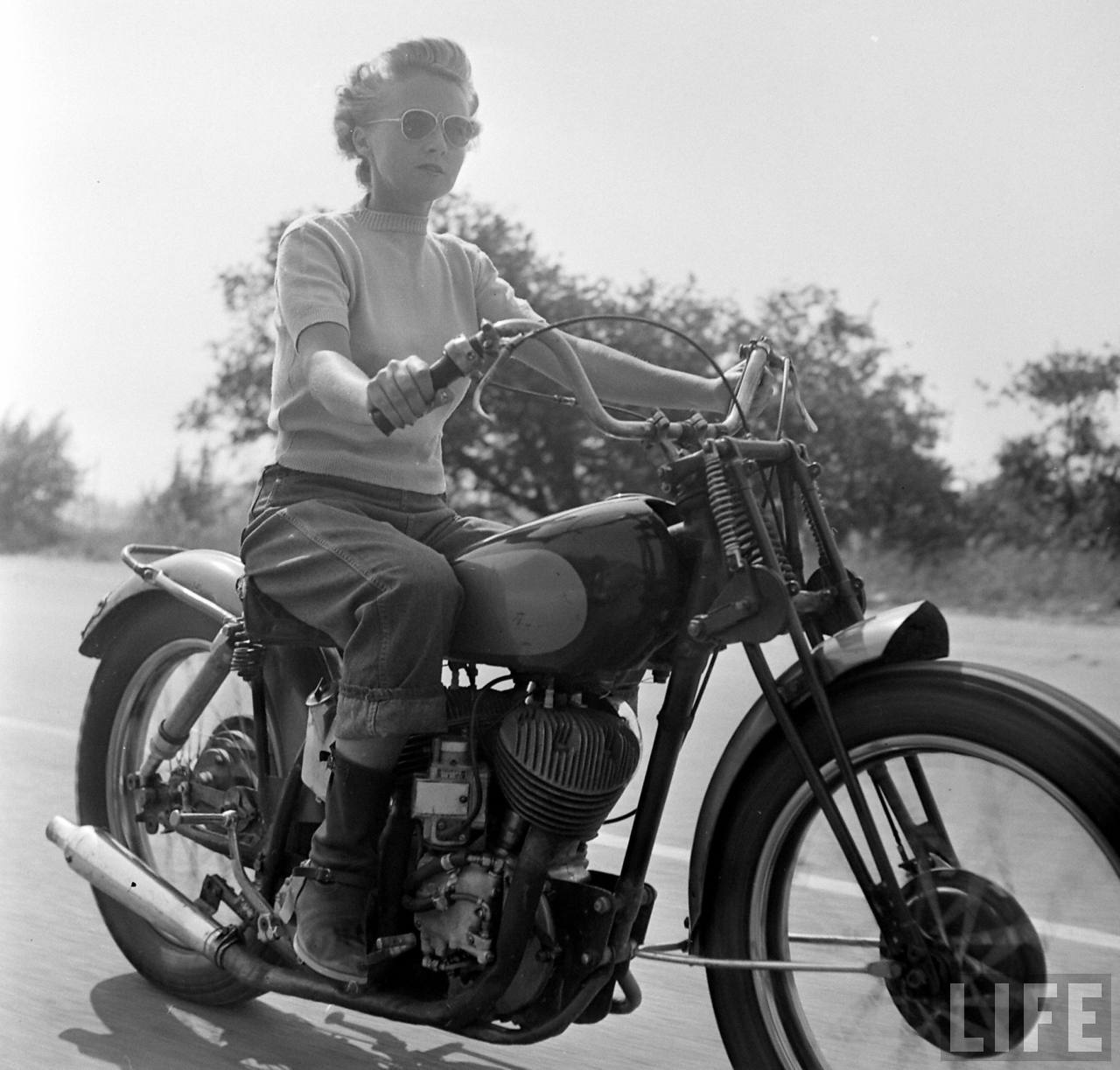 Everything from ladies who ride, muddy hillclimbers, flat track riders flying slideways… they all share one quality. They're timeless.
See more of Loomis Dean's work in the Life Archives.
Posted on September 2, 2014 in Blog, MotoLadies by Alicia Mariah Elfving