Yuriko on her Chopper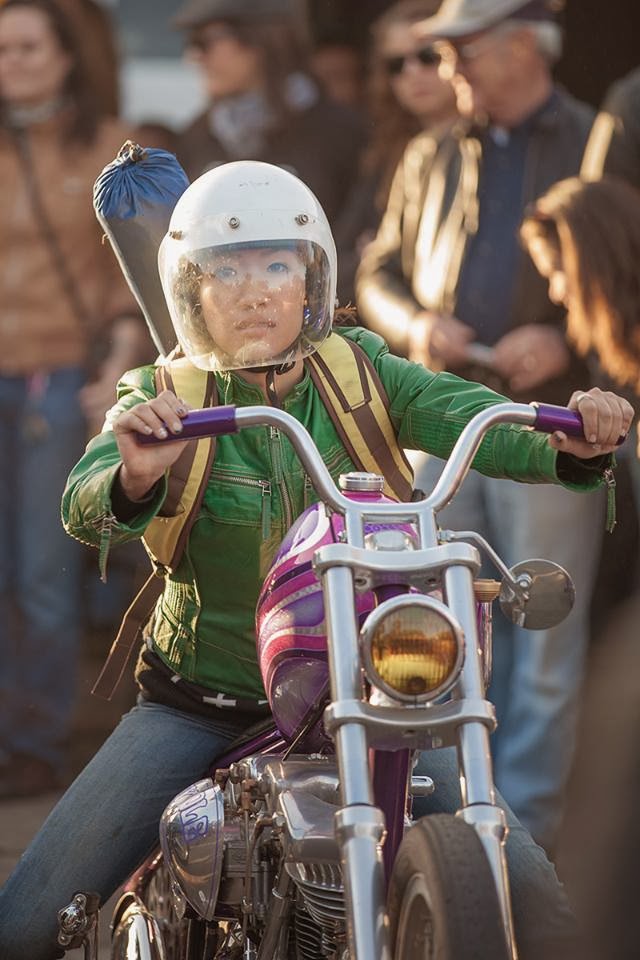 Pink chopper girl (complete with suicide shifter) from Deus' Sunday Mass – Venice Beach, CA. I met this lovely lady Yuri yesterday at Chopperfest- she's very petite (maybe 5'2") and a very sweet lady. It's so awesome putting faces to photos- you can follow her on instagram @sanyuri.
Photo by Christian Jung (tumblr). 

Video, photo gallery, and party breakdown from the third annual Women's Motorcycle Show is here!
Posted on December 9, 2013 in MotoLadies, Motorcycles by Alicia Mariah Elfving