"Princess" Bosozoku Biker Girl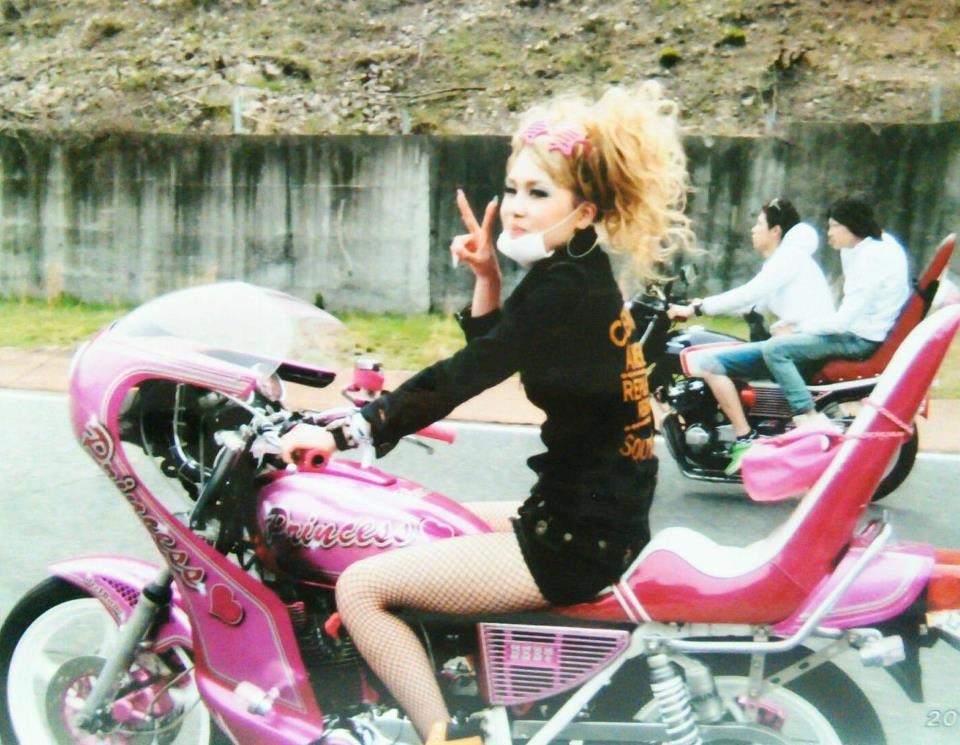 The Japanese motorcycle culture has been gaining speed (pun intended) over the years, and photographs of the riders interesting fashions and vibrant bikes have become increasingly popular on social media repost sites like tumblr. Unfortunately because their blogs are usually in Japanese, it's incredibly hard for me to find the real source of the images. That being said, this one was just too good not to share.
I personally adore the elaborate paintjobs, huge king and queen seats, long sissy bars and extravagant build styles. If you want to know more about the Bosozoku culture and women riders, check out the past post featuring a short documentary style video about their way of life and history- Women Biker Gangs of Japan: Bosozoku Girls.
If anyone knows who this awesome mystery princess Bosozoku biker girl is, let me know through the contact page!
Posted on November 13, 2014 in MotoLadies by Alicia Mariah Elfving