QUALITY CONTROL: Helmet Show + MotoLady 4 Yr Anniversary Party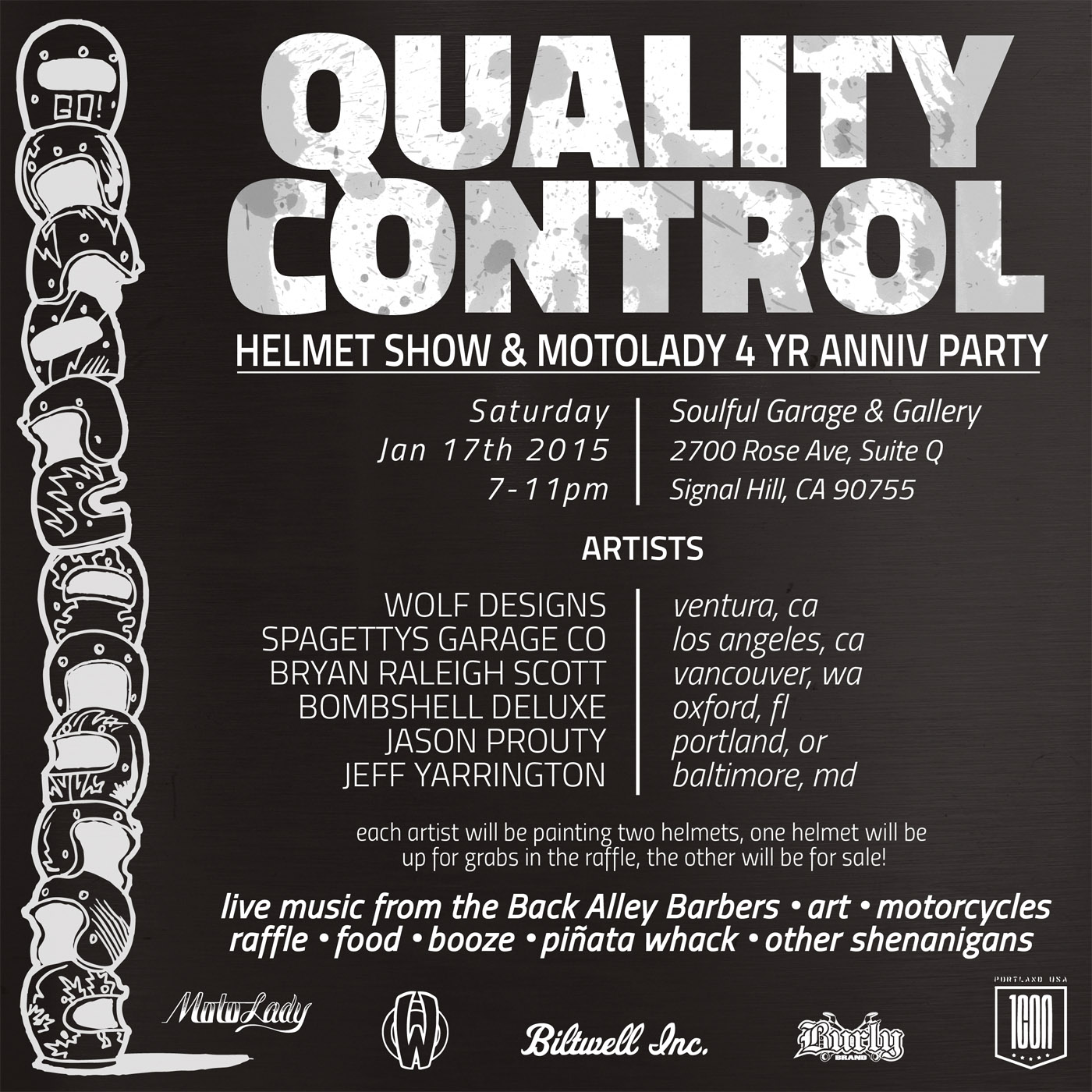 This year we're doing something special for the MotoLady anniversary party. To celebrate four years, Wolf curated the QUALITY CONTROL helmet show with artists from all over the states.
Six artists- Wolf Designs (Ventura, CA) , Spagetty's Garage Co (Los Angeles, CA) , Bryan Raleigh Scott (Vancouver, WA), Bombshell Deluxe (Oxford, FL), Jason Prouty (Portland, OR), Jeff Yarrington (Baltimore, MD), will create two one of a kind helmets for the show. One of the Biltwell helmets from each artist will be available in the raffle, and the other will be offered for purchase. We're going to have food, booze, cool motorcycles, a super fun piñata whack, and other fun stuff.
Make sure you stop by between 7 and 11pm on Saturday, January 17th, 2015. It's taking place at the awesome  Soulful Garage & Gallery– address 2700 Rose Ave, Suite Q, Signal Hill, California (map). RSVP on facebook!
Raffle prizes from (check back as this list is still growing):
Live music from the Back Alley Barbers!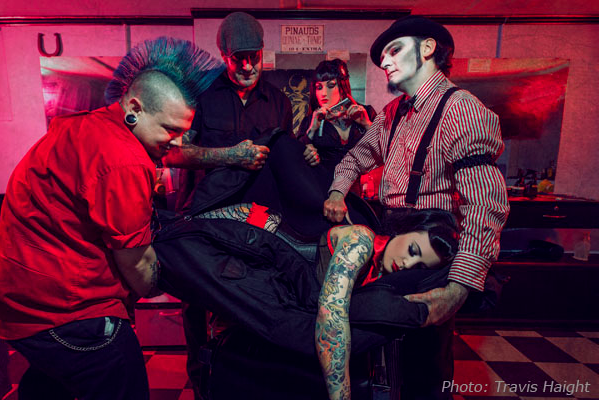 Work examples from Wolf Designs
Spagetty's Garage Co
Bryan Raleigh Scott
Bombshell Deluxe 
Jason Prouty of Garage 31
Jeff Yarrington
Posted on December 24, 2014 in Blog, Events by Alicia Mariah Elfving