Raduno Ducati Motorcycle Show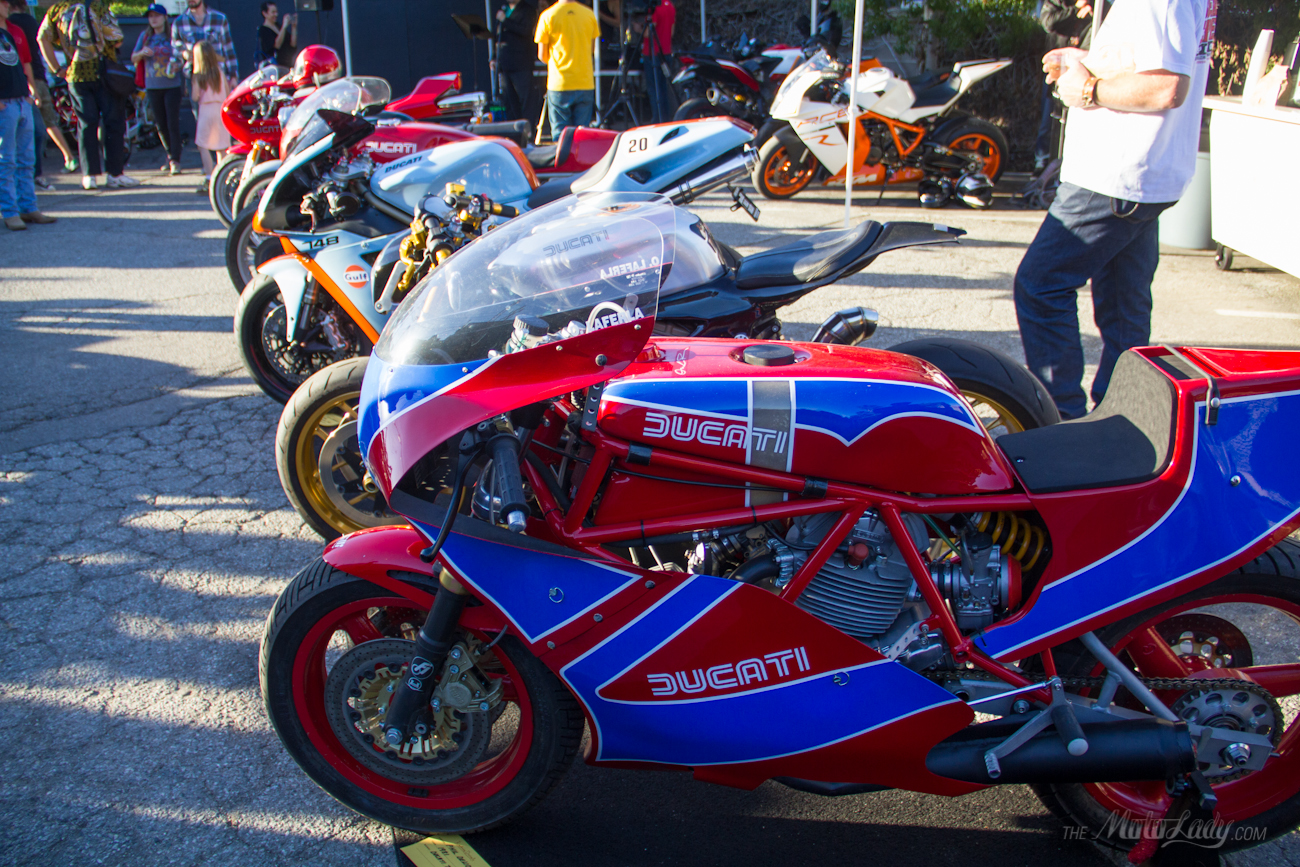 Deus Ex Machina

in Venice Beach throws pretty cool events pretty much monthly. This January, they brought a bunch of amazing Ducati motorcycles together for Raduno Ducati.
Put together in conjunction with Ducati USA, both the original 1960s Scrambler and the 2015 model were displayed parked nose to nose, as well as a plethora of other unique Ducati motorcycles. Some of the most coveted models were parked for everyone to oggle, including a 1965 350 single, Monza, original 900 SuperSport Desmo, 2002 MH900 Evoluzione, 1981 750, and so many more. I'd never seen such a range of beautiful Ducatis in one place before… and that includes the entire two years I worked at MotoCorsa.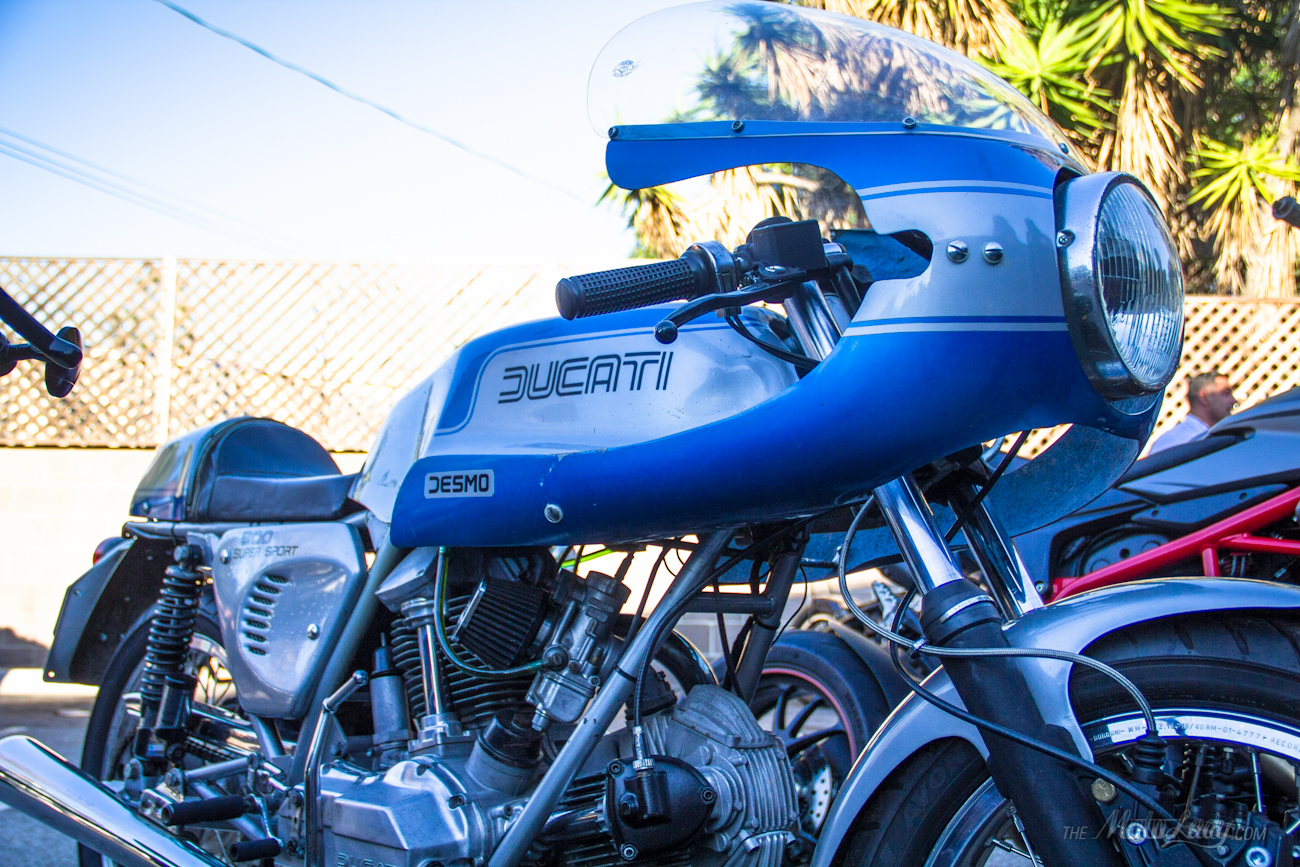 Recently, thanks to instagram, I met a motolady who lives in Ventura and owns a couple of bikes, one of them being a Ducati Monster. We had been making plans to go for a ride, and blasting down to the show together from Ventura sounded like a good opportunity. We both woke up late, a lazy Saturday indeed, got our crap together and met up at the compound before taking off. Then I forgot my phone. Awesome.
So long story short, we rolled in a little late, Joy on her Monster 696 and I on Pandora. Found sweet parking and were immediately gobsmacked by all the eyecandy. The one photo I got with Pandora was out of focus, naturally. Joy's Monster is in the background.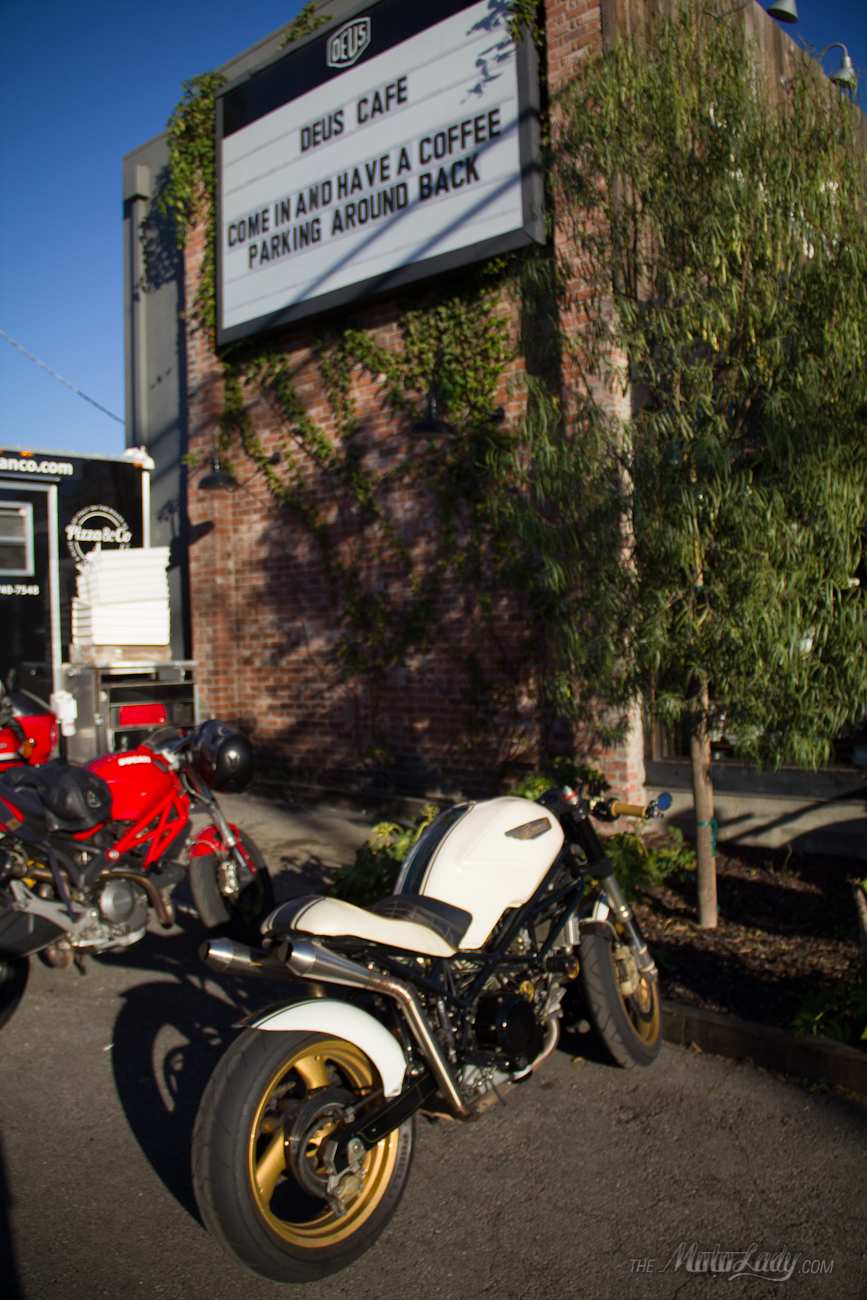 The original '60s Ducati Scrambler glows in the sun.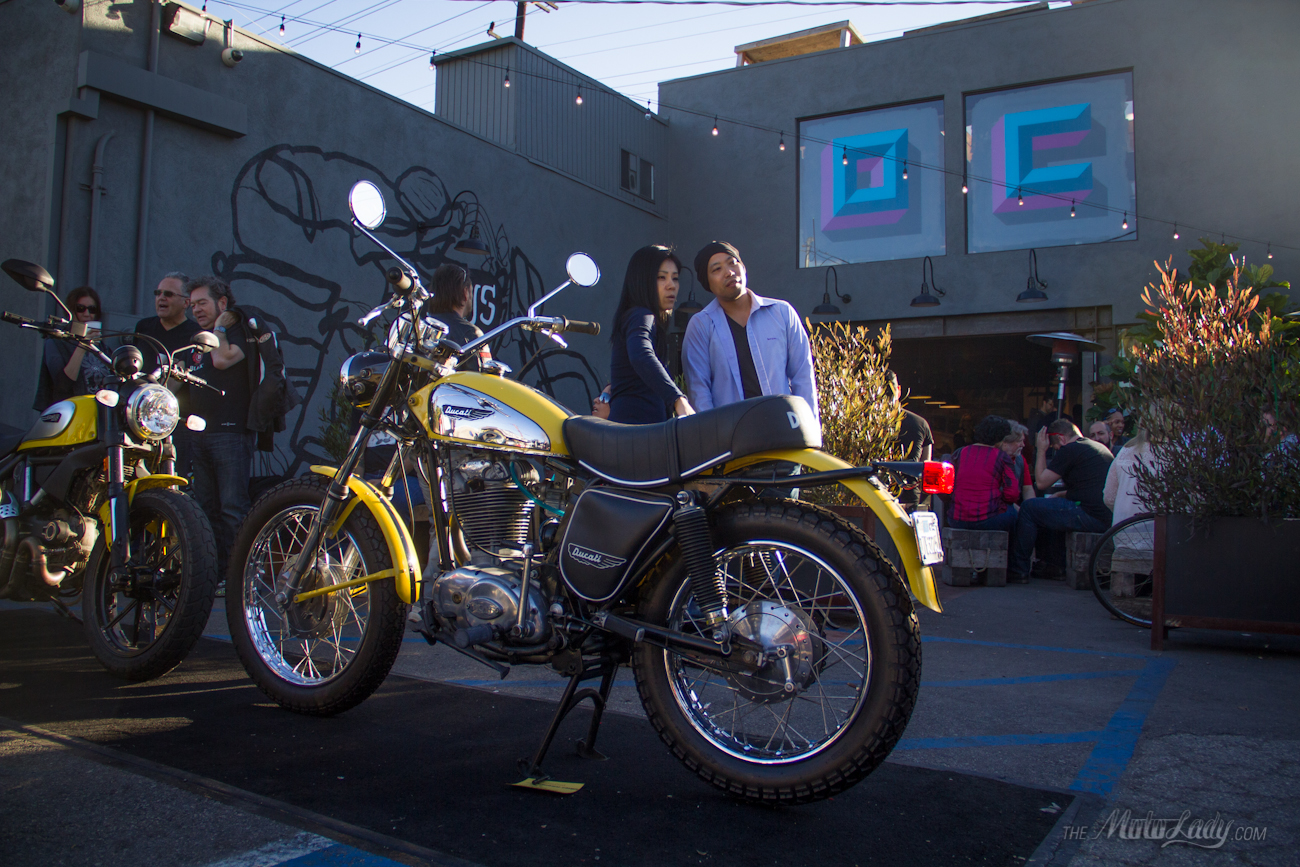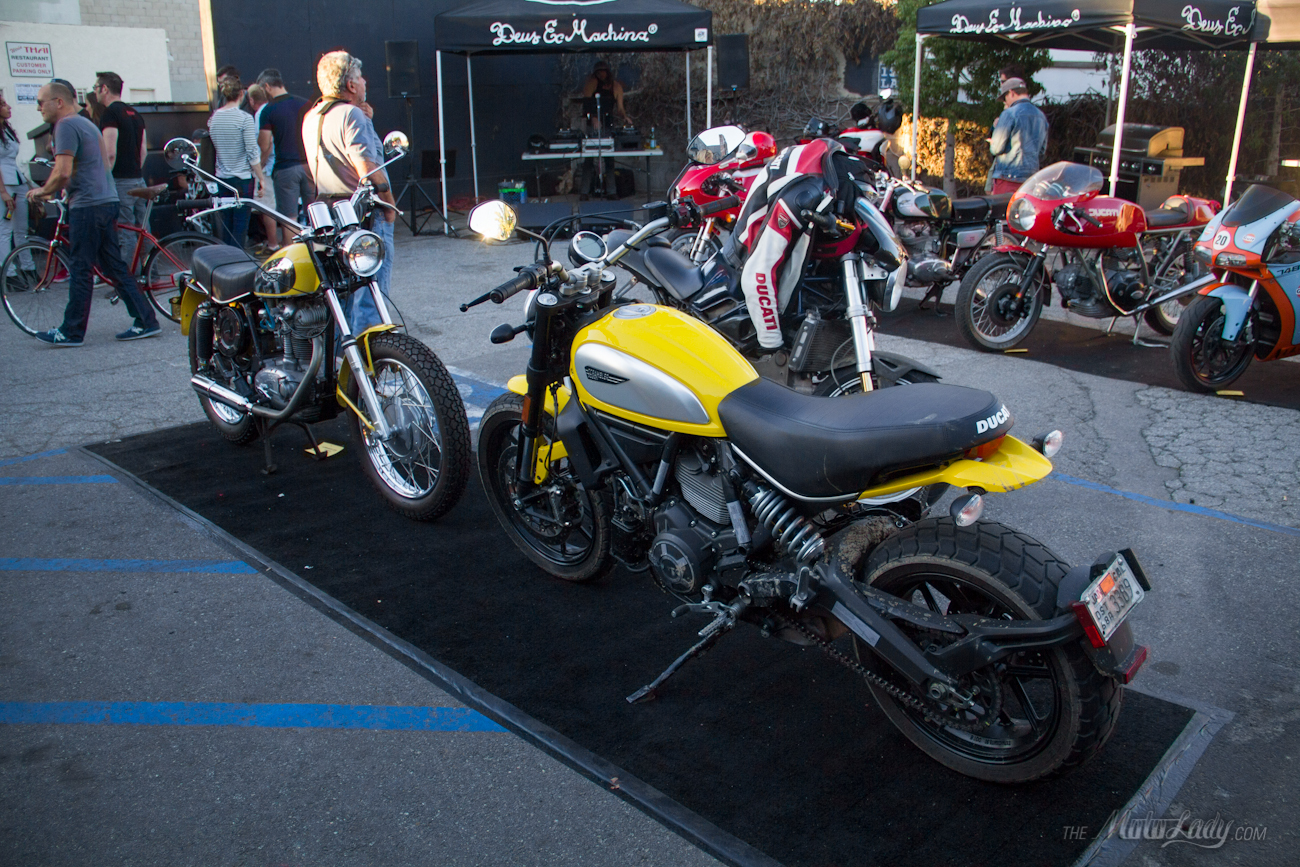 Years ago I posted a Ducati bobber to the MotoLady facebook page, which of course incurred a wild frenzy of comments of support and disgust. For me, I appreciate both stock motorcycles, lightly customized bikes, and completely ridiculous re-works that do not at all resemble the original motorcycle. I love to see the creativity in the builds, even if they're not a style I'd go for. When I walked around the corner, it was staring me right in the face. Kurt Yaeger's 1998 Monster 900 bobber. I really do love almost everything about it.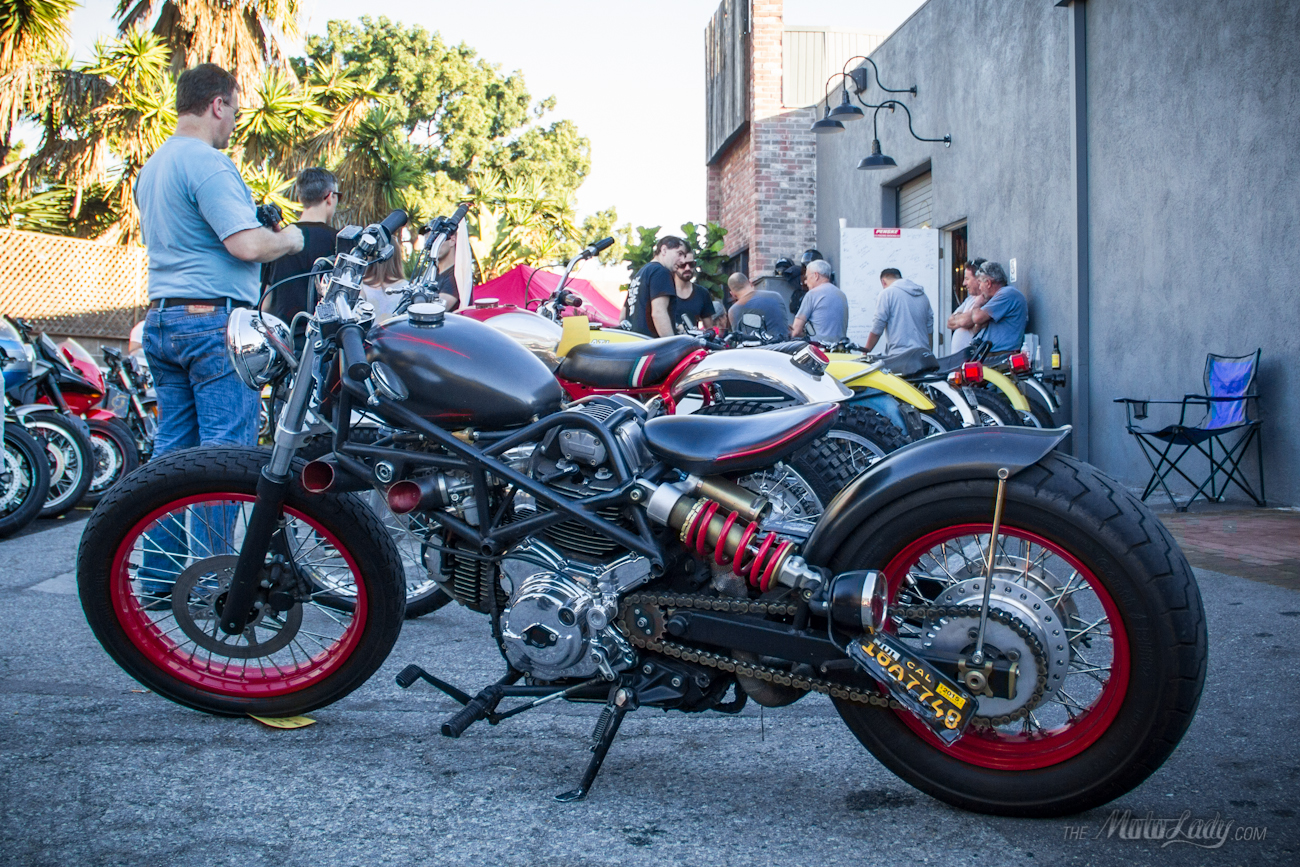 When he fired it up my buddy Shad ran to grab me as I was really curious what the crazy short pipes would sound like. When I asked Kurt to rev it up he told me to go ahead and do so… it just made me want to ride it more. It sounds angry… in a fantastic way.
Walking around, weaving through rows of fancy Italian machinery, an opera singer belted out balads from the homeland from under the easy-up.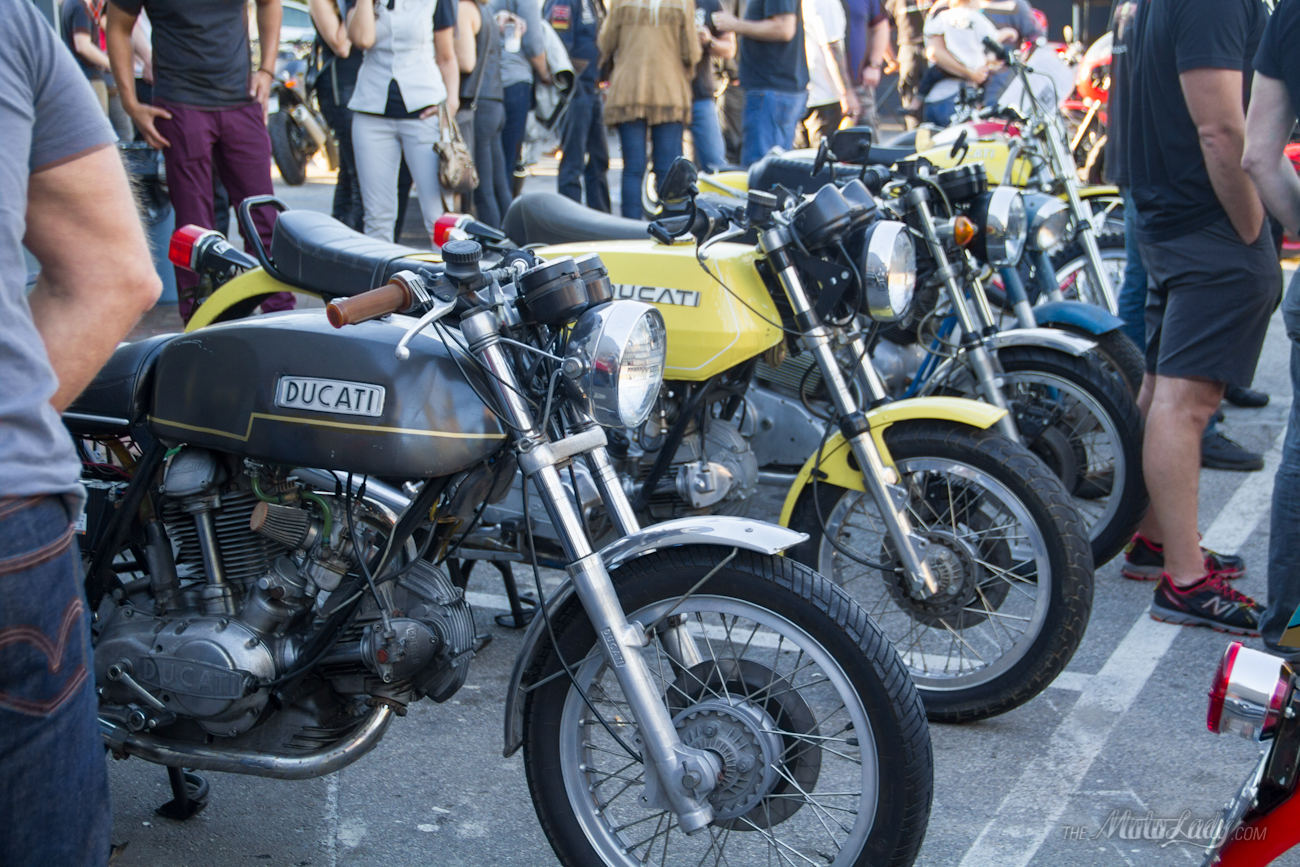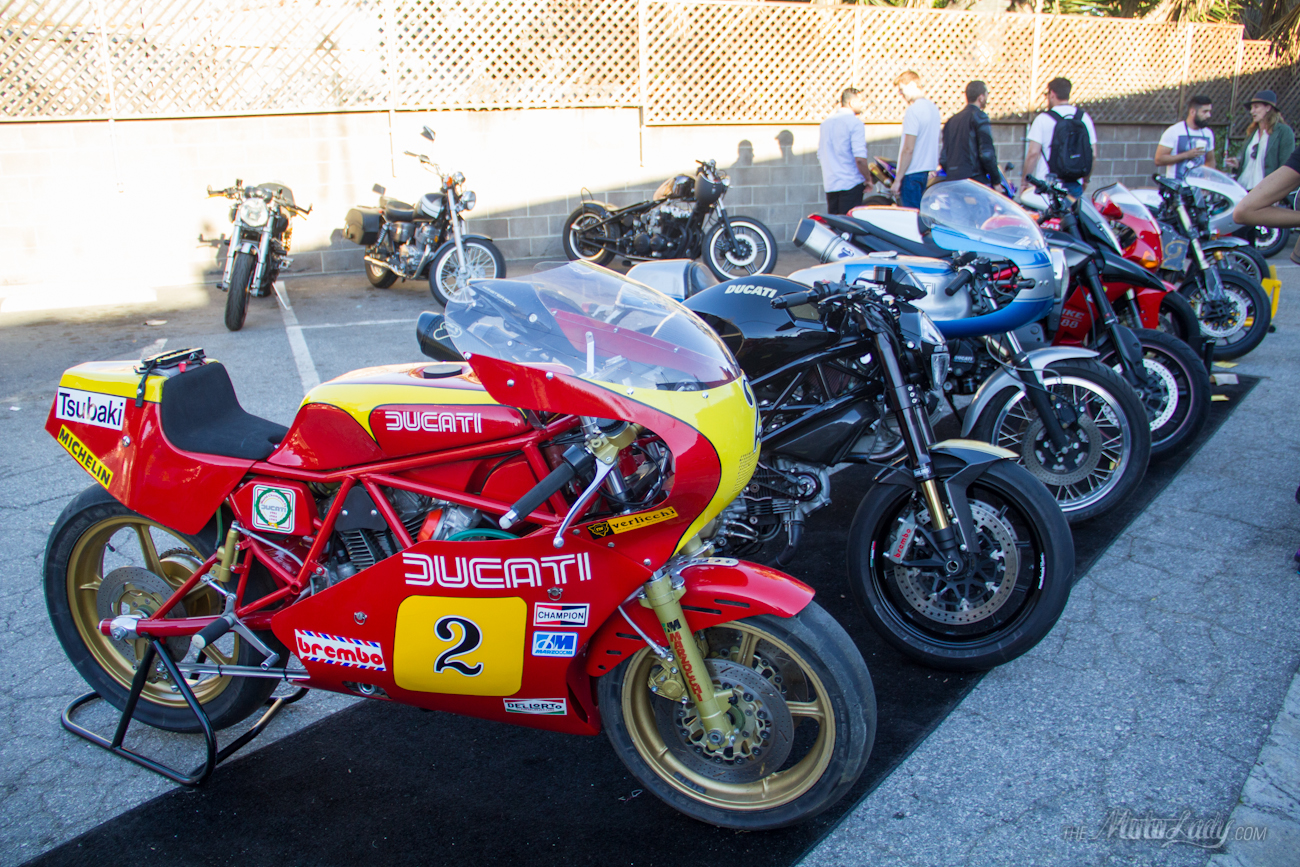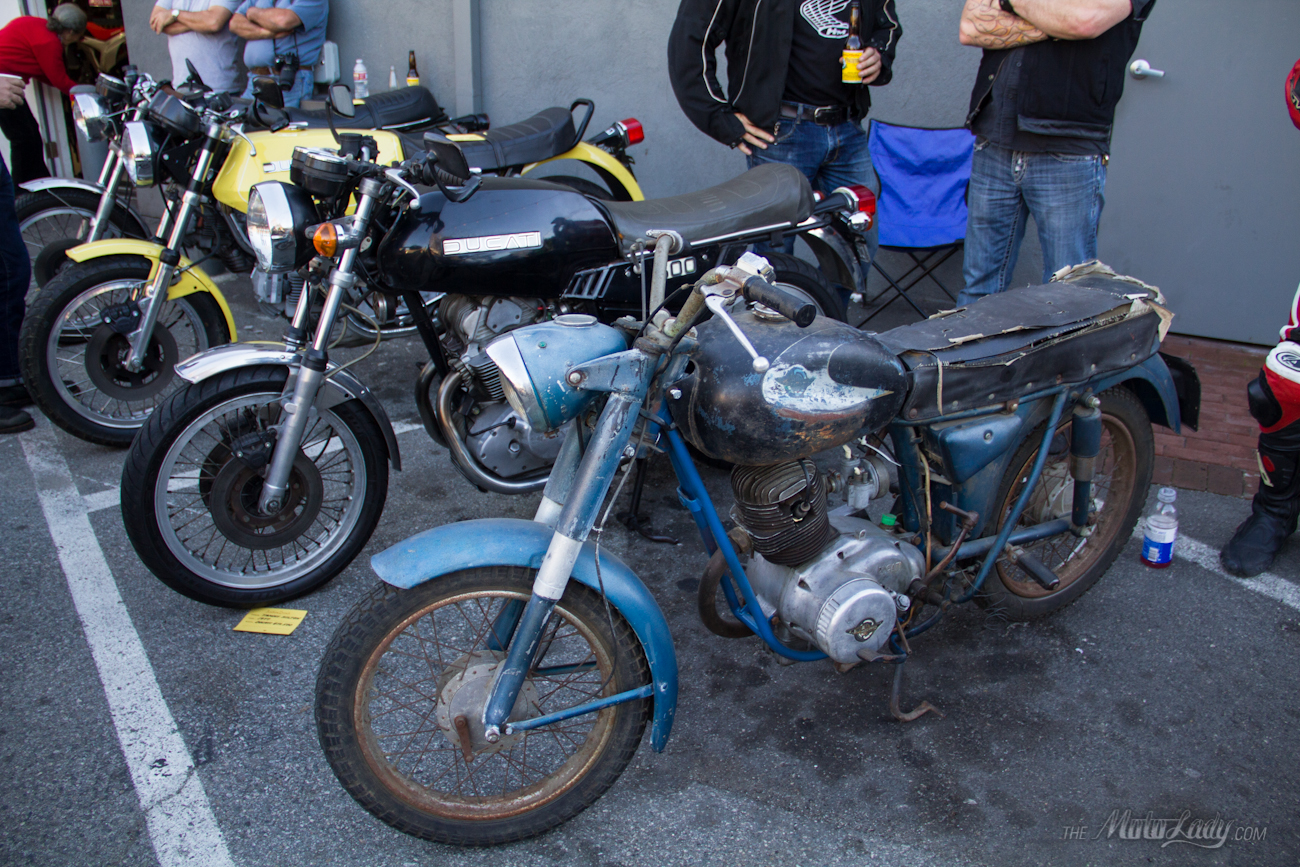 The Roland Sands 999 custom that I had previously seen at the One Motorcycle show in 2014 was there as well.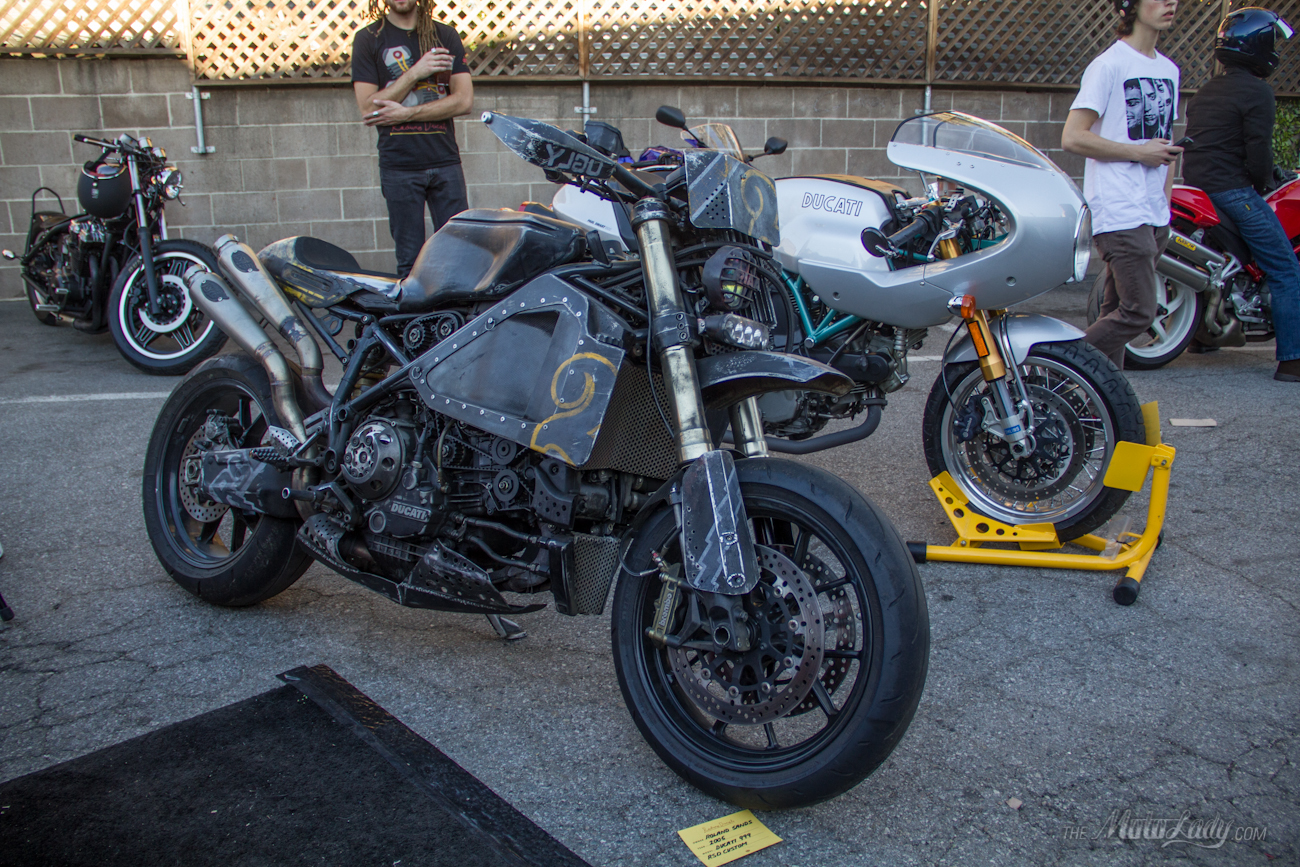 One of my favorites was this 1965 Ducati 350 single owned by Wendy Newton. Great shape but not crazy perfect- something you could still ride with pride but not worry too much about putting miles on.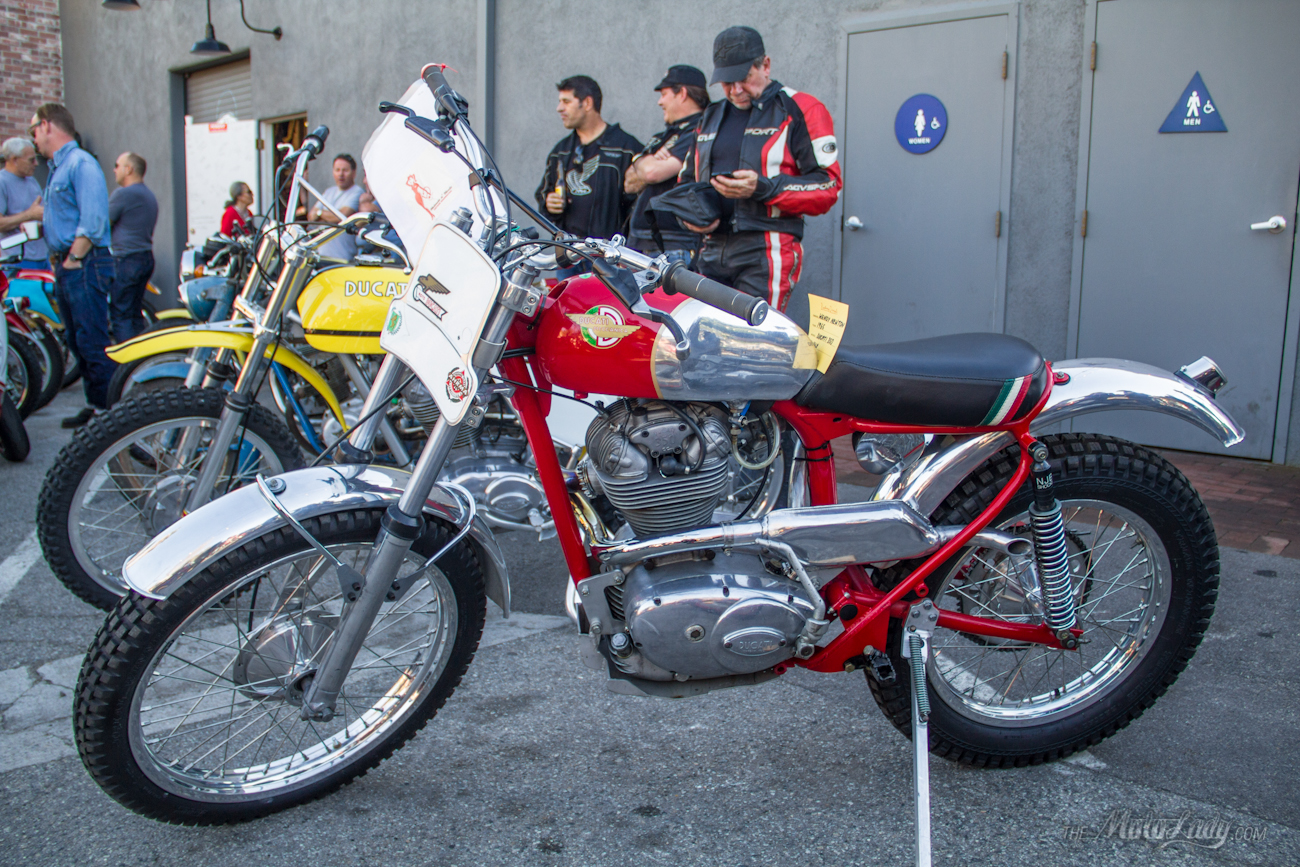 Ana Llorente was the first to climb up on this barn find 350 Scrambler.. I think she liked it!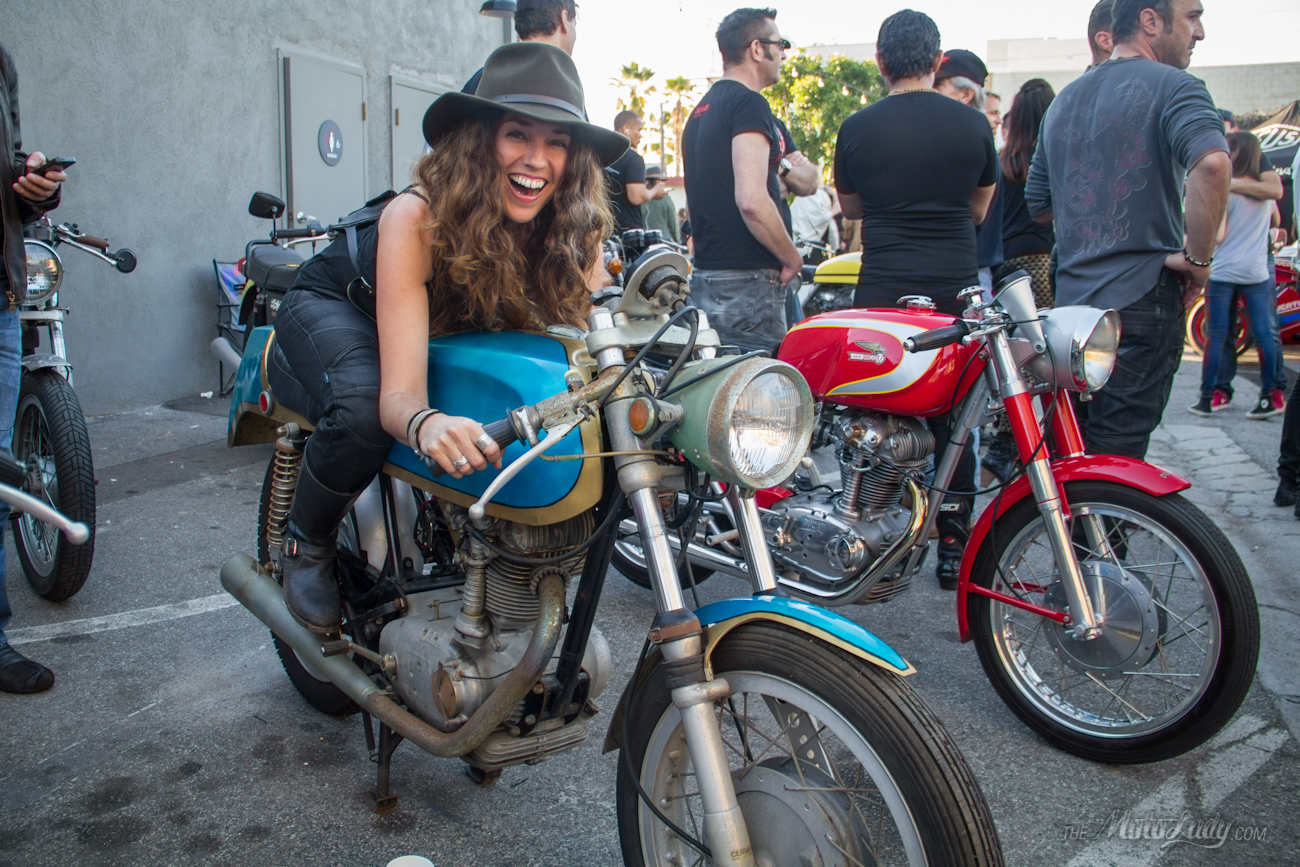 Yeah, we all took a turn.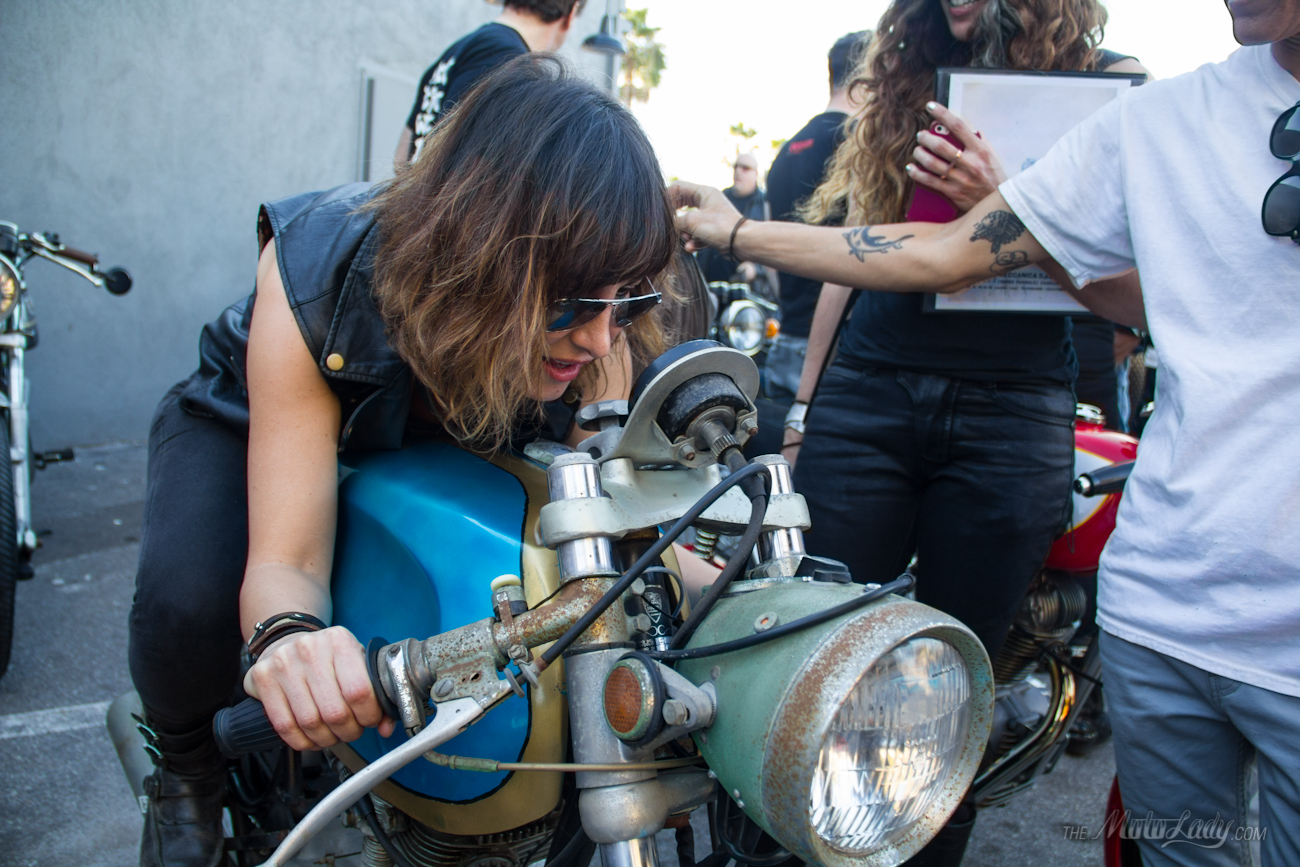 Sitting on this bike was ridiculously awesome for me for one huge huge reason… it made me realize that the my Monster, designed to tribute the classic Ducatis I love so much, gives tribute to them more than I originally realized with it's riding position. The clip ons are low and narrow (still no where near as narrow as these were), the rear sets high and pushed back… it reminded me of sitting on Pandora! Sometimes I think about changing her riding stance, but then I think about this. And how perfect she feels in corners. And then I leave her alone.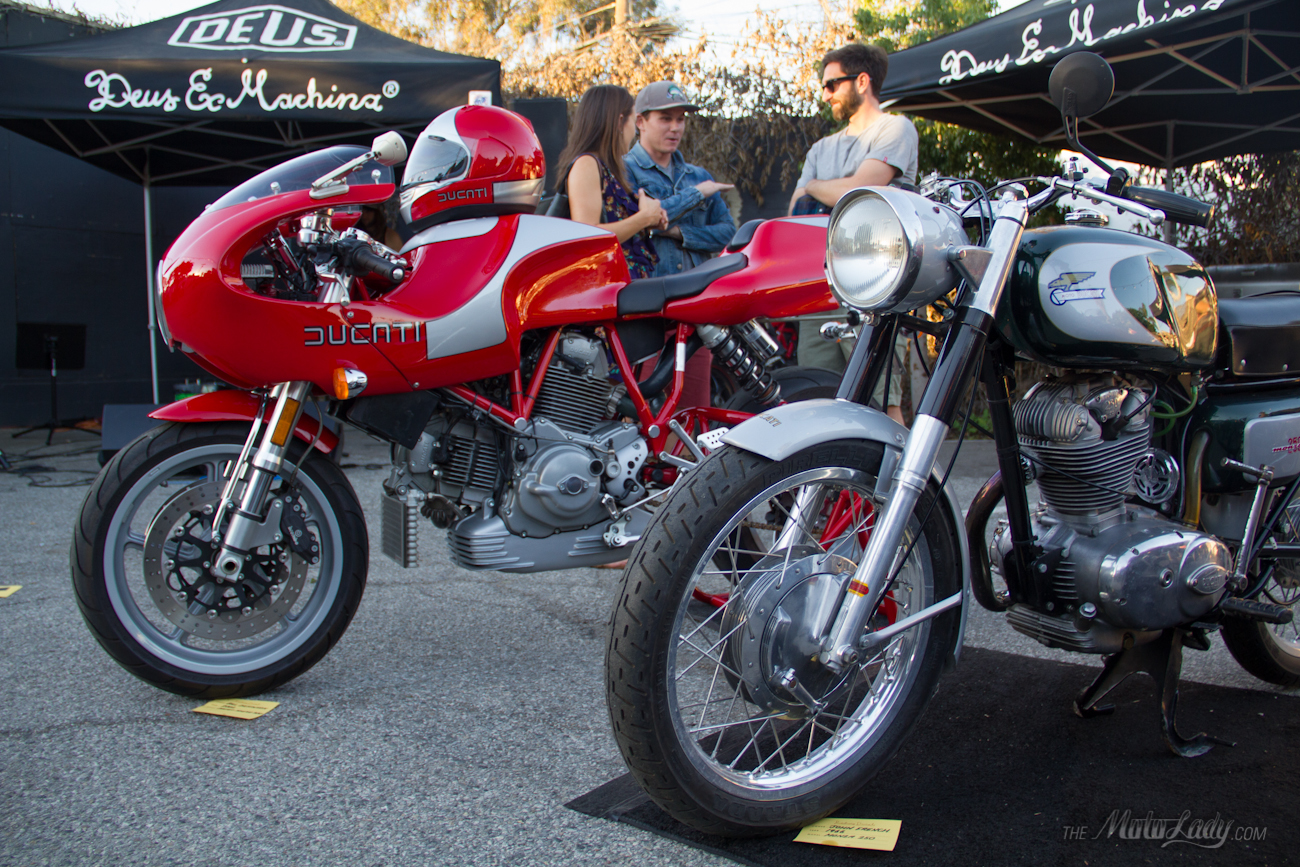 A pretty 2002 MH900e sits next to a 1966 Monza 250, and it is actually hard for me to choose which I'd want more.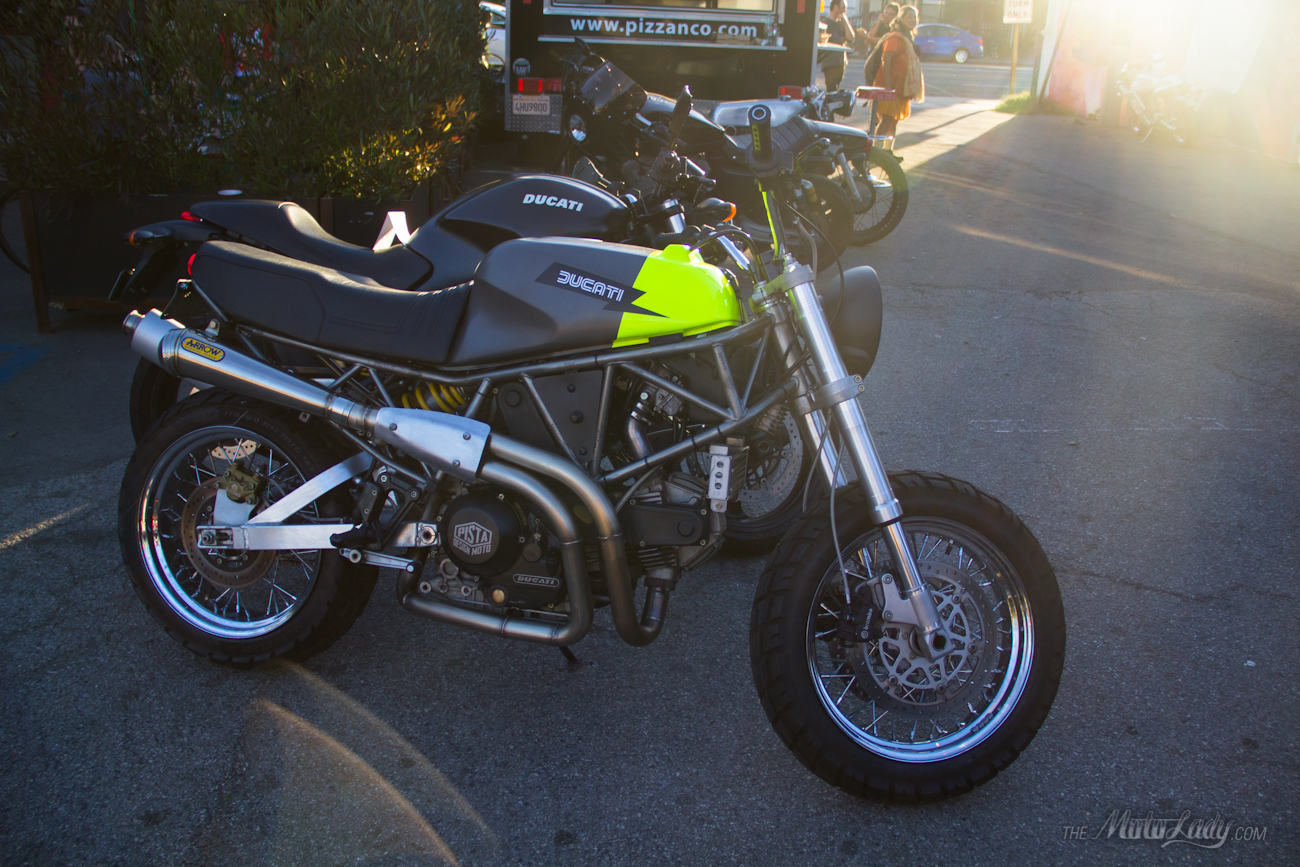 Before working at MotoCorsa I liked Ducati, but I didn't really "get it". Why Ducatisti and Ducatista are soooo attached to them, more than any other motorcycle. And ya know, there really is just something about them. The throaty sound, the lines, the history.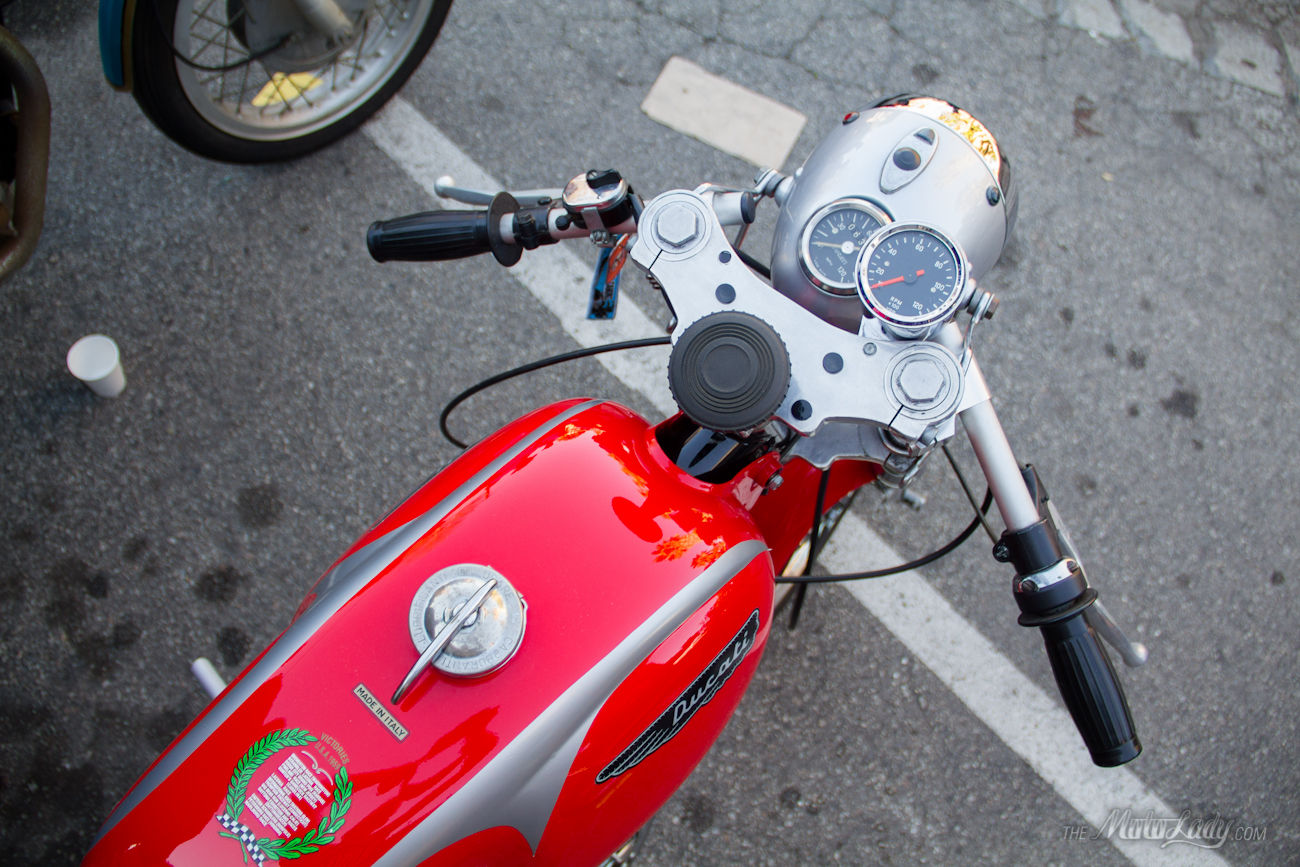 Okay, that's enough of that. You can further drink in all the sexy Italian beauty in the gallery below.
Aaaaand that's a wrap.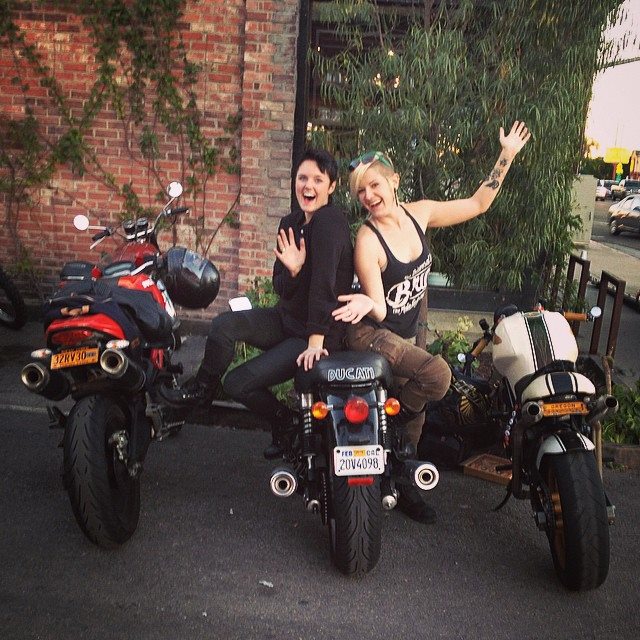 Posted on January 26, 2015 in Blog, Events by Alicia Mariah Elfving