Rainier Ravens Chilly Seattle Ride Ft Morgan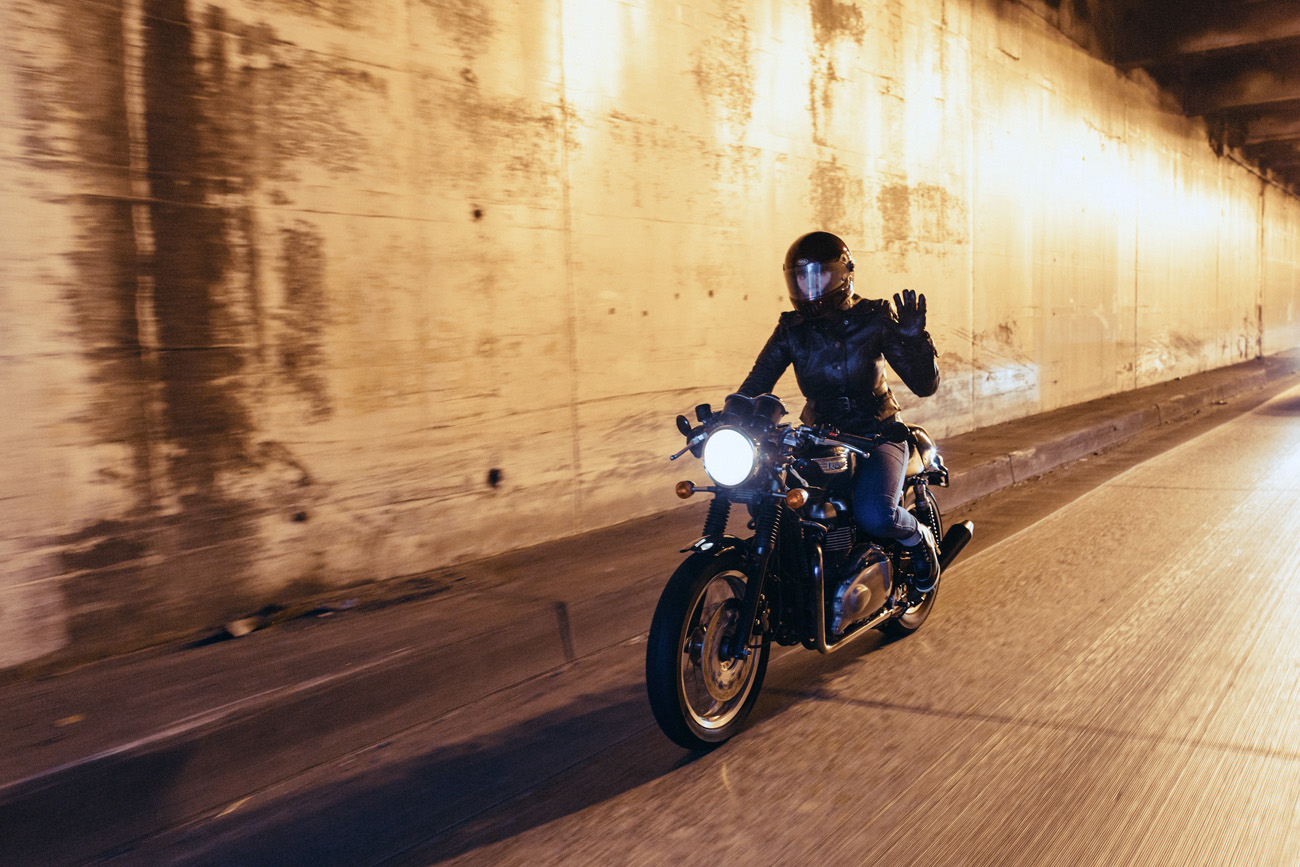 Hellooooo there! Morgan Gilman Garritson waves to camera woman Jenny Linquist from her Triumph during the Rainier Ravens little winter Seattle ride.
Late January, a few of the Ravens got together for a random group ride on a very cold but clear mid week day inside the city limits of Seattle. "It was just a casual city ride that skirted Seattle and finished up through the viaduct, during what was possibly the most epic sunset cityscape rides I've ever been on." Morgan said, "I mean, if we could have been smiling with the backs of our heads as well as the fronts, we would have. It was just amazing. Scream inside your helmet amazing – rare for a city ride." Jenny rode in the side car of a Ural piloted by Iron & Air editor Brett Houle.
For those curious, the Rainier Ravens are a group of motorcycling women in the Seattle and surrounding areas who've joined together to throw events, put together group rides, etc.
Follow the Rainier Ravens on facebook, and Morgan on instagram @dangerjane. Photographs by Jenny Linquist, copyright 2015.
Posted on February 16, 2015 in MotoLadies by Alicia Mariah Elfving