Rev'It Sand Womens Jacket on Annette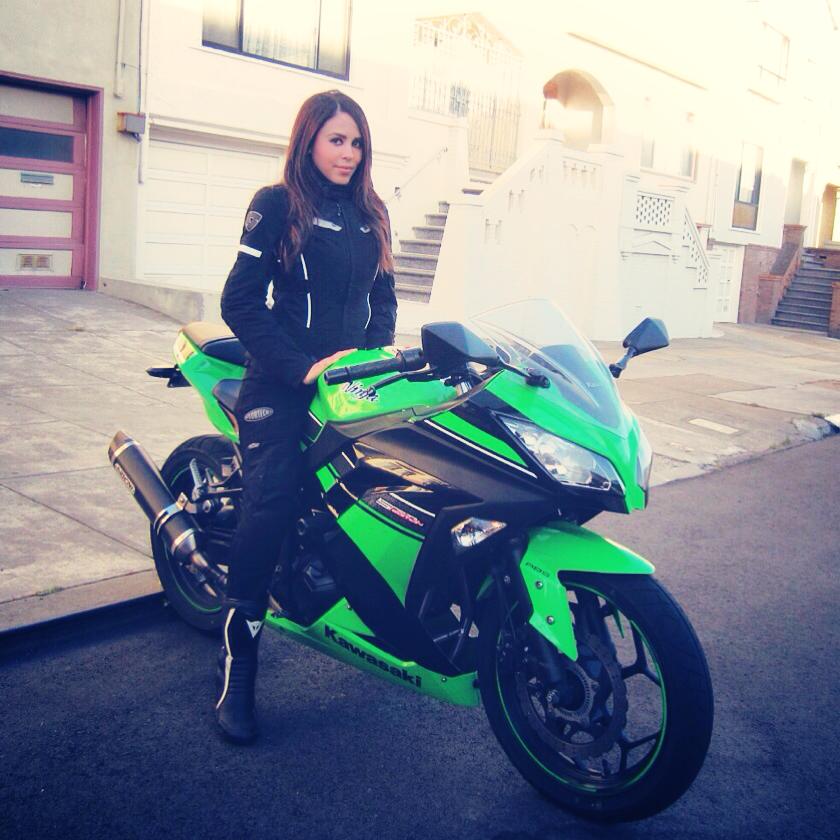 Miss Annette Carrion with her Kawasaki Ninja and new jacket, "My new Rev'It! Sand jacket is keeping me nice and warm in the cool S.F. climate." Annette has a knack for finding good looking and protective women's gear.

Twenty previously unreleased photos with the MotoLady built custom Ducati Monster by the incredibly talented photographer Jimmy Ban!
Posted on June 28, 2014 in Gear & Gizmos, MotoLadies by Alicia Mariah Elfving