Riding Across America Journey Complete!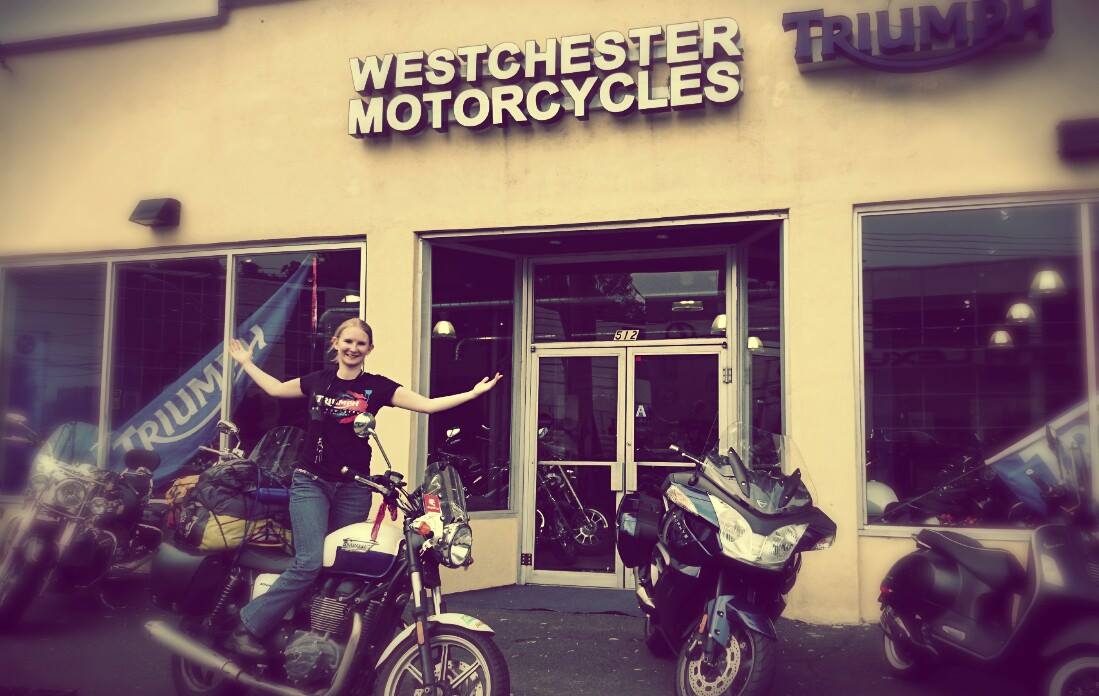 Polish motolady Weronika Kwapisz finished her journey across America on a Triumph Bonneville just a few days ago! You can see photos and stories from her trip on her website Riding Across America.

A childhood photo of the world's only female Ducati Master Tech, Hannah Johnson, hanging out with biggol' bikers.
Posted on July 16, 2014 in MotoLadies by Alicia Mariah Elfving