Road Trip Loving Izabela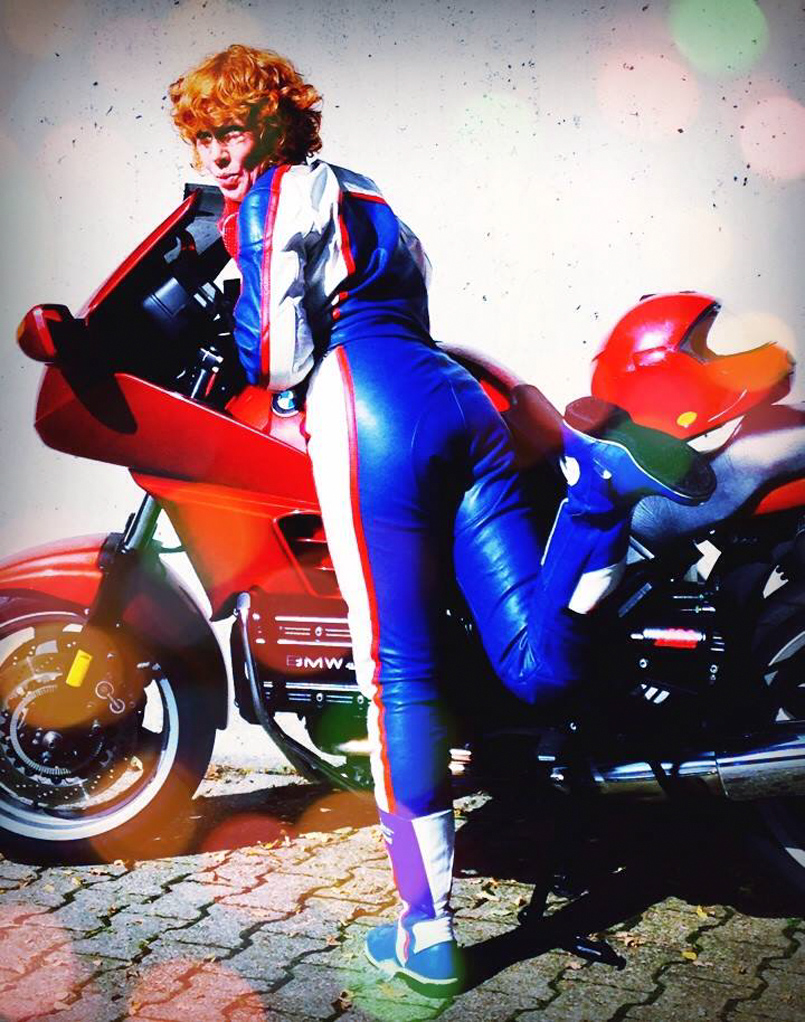 Izabela Schmidt, a 38 year old Polish motorcycling woman, submitted a couple photos through the motolady facebook page. The vintage pin-up style BMW shot was too cool not to share, so I asked her for a little bio.
"I'm Izabela, 38, from Poland. My first bike was a Simpson Scooter. I was 15 and I drove without driving license. 🙂 Lucky me, the police didn't catch me. I got my motorcycle license in 2001 and then rode my first "real bike"- a Yamaha FZR 1000. In this times in Poland it was uncommon for women to drive on motorbikes so everywhere I went people were starr=ing at me as if I was an alien. It was a funny time. I've owned a Suzuki GS 500 F, Harley Davidson Night rod, Honda CB 500, and a little off road riding on a Yamaha XT125R. Nowdays I have BMW GS650F because I love to travel. The longest journey was almost 4.000 km in two weeks.

We also have BMW K100, 2003 Harley Davidson Road King Firefighter special edition, and a Yamaha XT125R. By we, I mean my daughter, husband, and myself. We are a riding family!"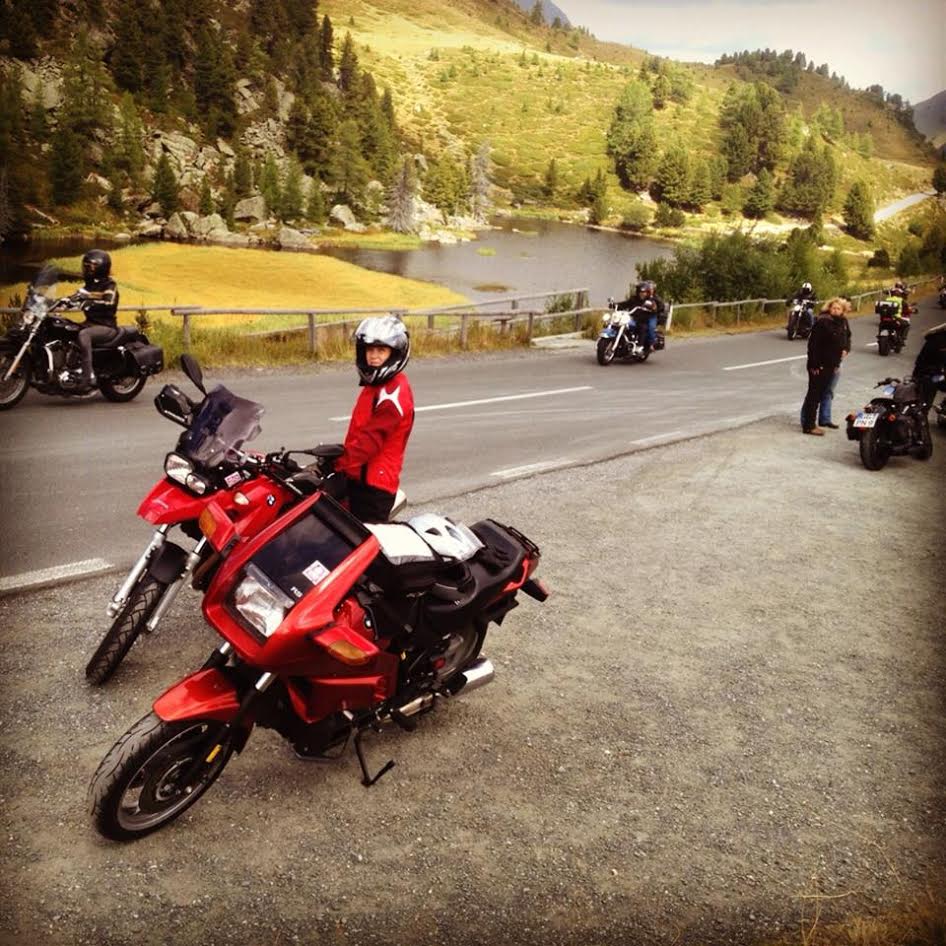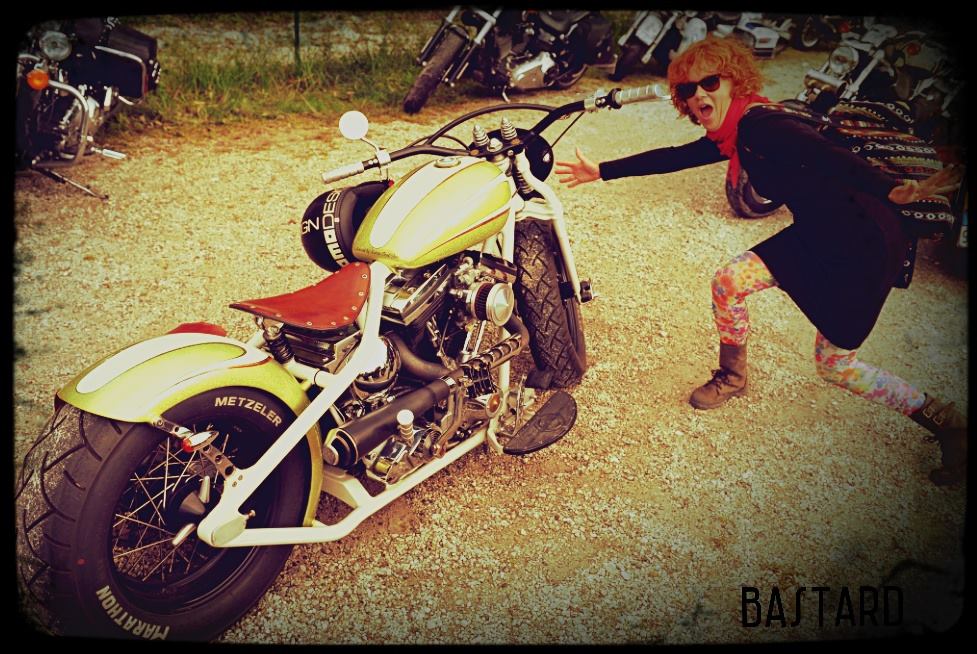 Have some photos you want to submit? Head over to the contact page!

Um, so the Honda RC-51 is a fun bike… no surprise there eh?
Posted on October 28, 2014 in MotoLadies by Alicia Mariah Elfving