Sangeetha Jairam: Yoga Instructor & Motorcyclist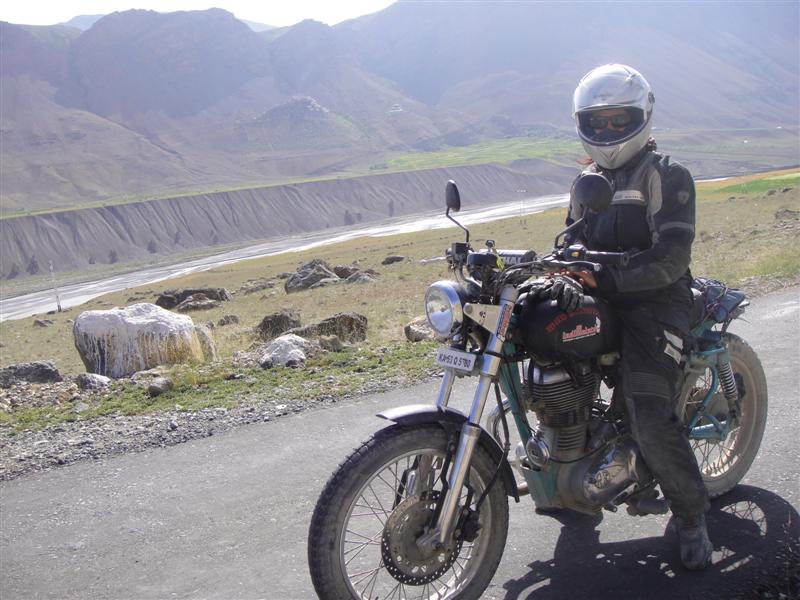 Sangeetha Jairam Ghosh is a Yoga Instructor and motorcyclist in India.
A yoga instructor and accomplished off road adventure rider… not afraid to pull out a wrench and work on her rides. Few women in India have so much experience in the automotive and motorcycle industry. Her motorcycle road trips include Bhutan, Cambodia, Sri Lanka, Central Asia, and many rides through the Himalayas in India. Sangeetha is inspired heavily by her late father, "My father always told me, 'travel is the best education' and I believe in it completely." When asked about being a woman in a man's world, she responded, "I believe that anyone who loves to ride a motorcycle, loves to ride a motorcycle. It really makes no difference whether it is a man or a woman. The charm of a motorcycle is what makes riding a pleasure, so man or woman, it is the ride that is awesome. When we are on a motorcycle, the spirit of human adventure is naturally kindled."
Having started riding at 15, her father's passion for motorcycles effected her from a young age. Her first motorcycle was a Suzuki Shogun, and next a Yamaha RD350. She moved on through BMWs and KTM adventure bikes. Through her journey, she picked up yoga, now teaching it. "I believe, yoga is the martial art of the soul and it helps us recognize and fight our biggest enemy, our ego."
Read Sangeetha's article, "The Rides of My Life" on Coorg.com.
Posted on March 6, 2015 in MotoLadies, News & Features by Alicia Mariah Elfving