Shasta Smith Stars in Red Hot Design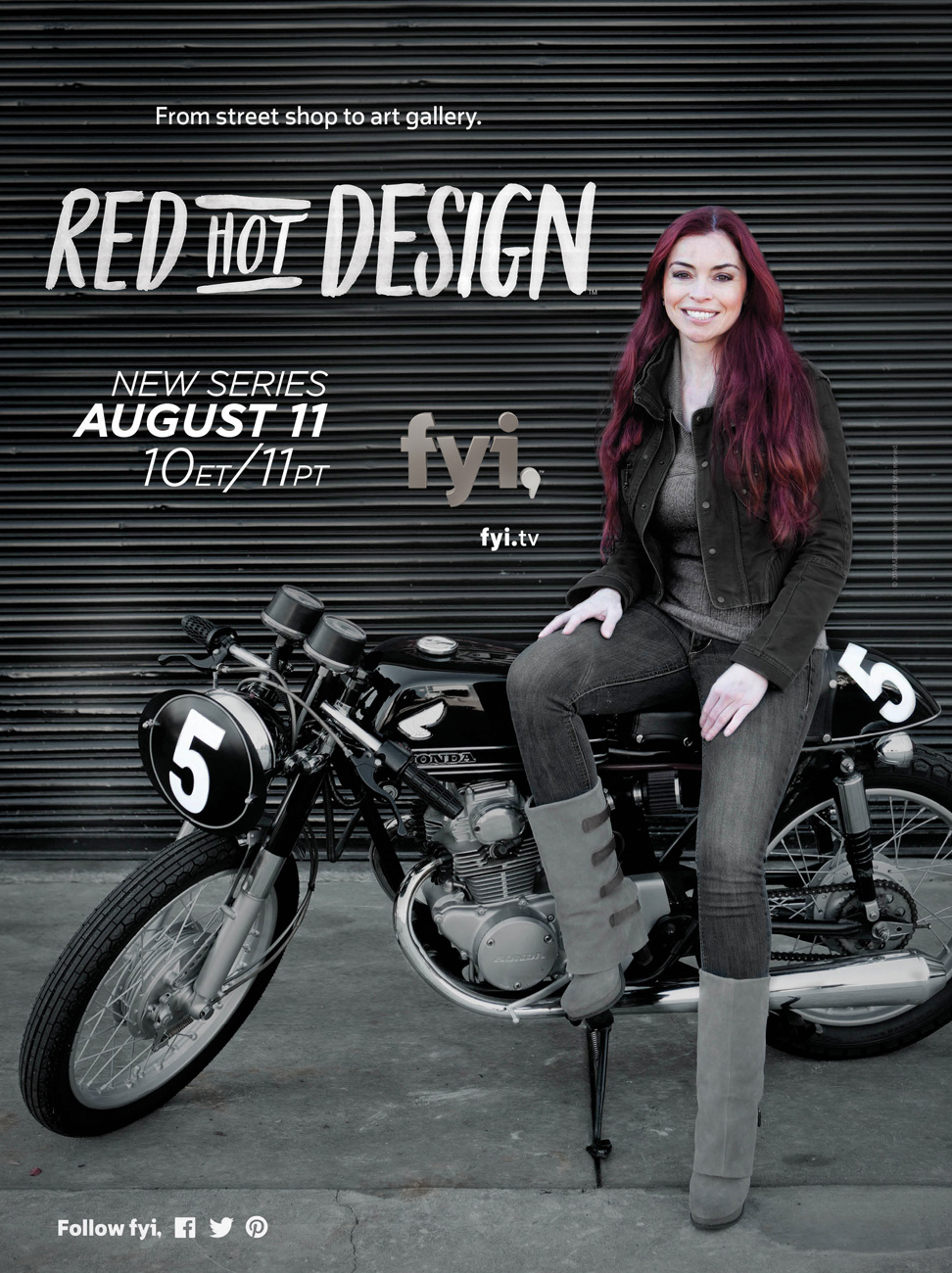 Shasta Smith, founder and head honcho of the Vintage Monkey Garage in Sacramento, is starring in a new show on FYI network debuting in just a about an hour.
While Shasta is a motorcycle lover through and through, the show is based on design itself- interior, sculpture, exterior, lighting, and otherwise… headed up by the red-headed maven of all things vintage moto.
"The edgy queen of interior design and up-scaling, Shasta Smith is definitely in charge. With four talented grease monkeys who build and weld on command, the innovative creator oversees the design and production of one-a-kind showstoppers in her Sacramento, California shop."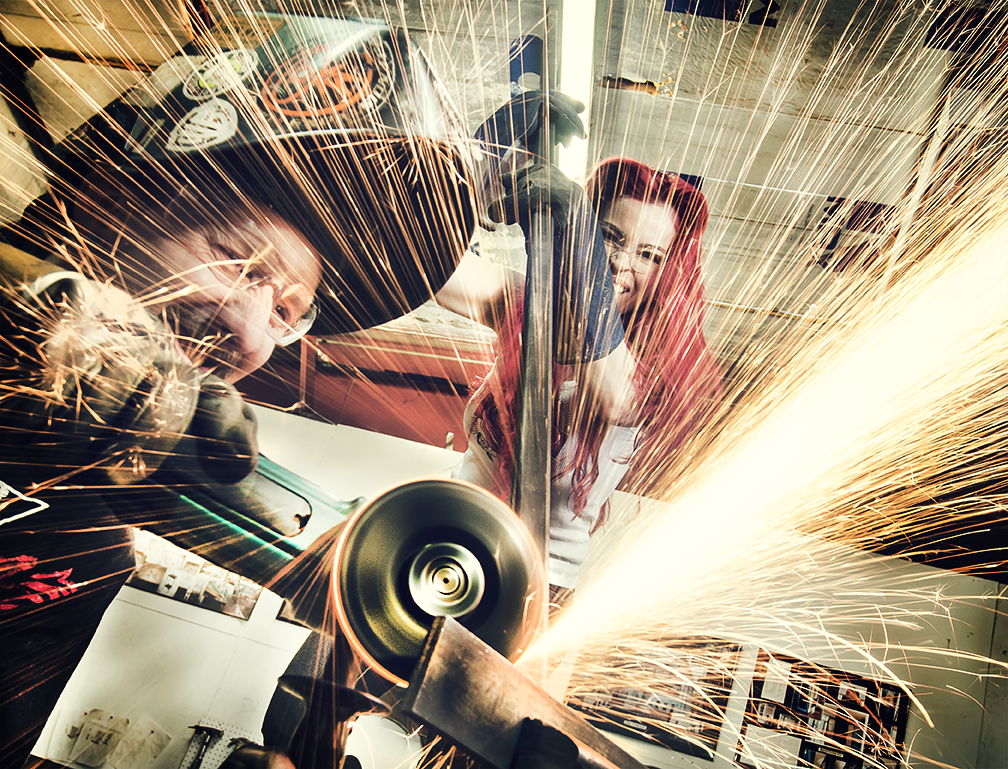 "And as the ringleader of a colorful crew, she wields beauty, talent, savvy and razor-sharp wit to keep everything on track. As passionate about motorcycles as she is about jaw-dropping design, creating is in Shasta's blood, and her over-the-top designs are engineered to exceed her clients' wildest expectations. Beyond her obvious appeal, Shasta also has plenty of credibility. She is a certified interior designer, motorcycle designer, a former college instructor of interior design, has garnered global attention for her designs, and has been profiled in numerous magazines, books and on TV."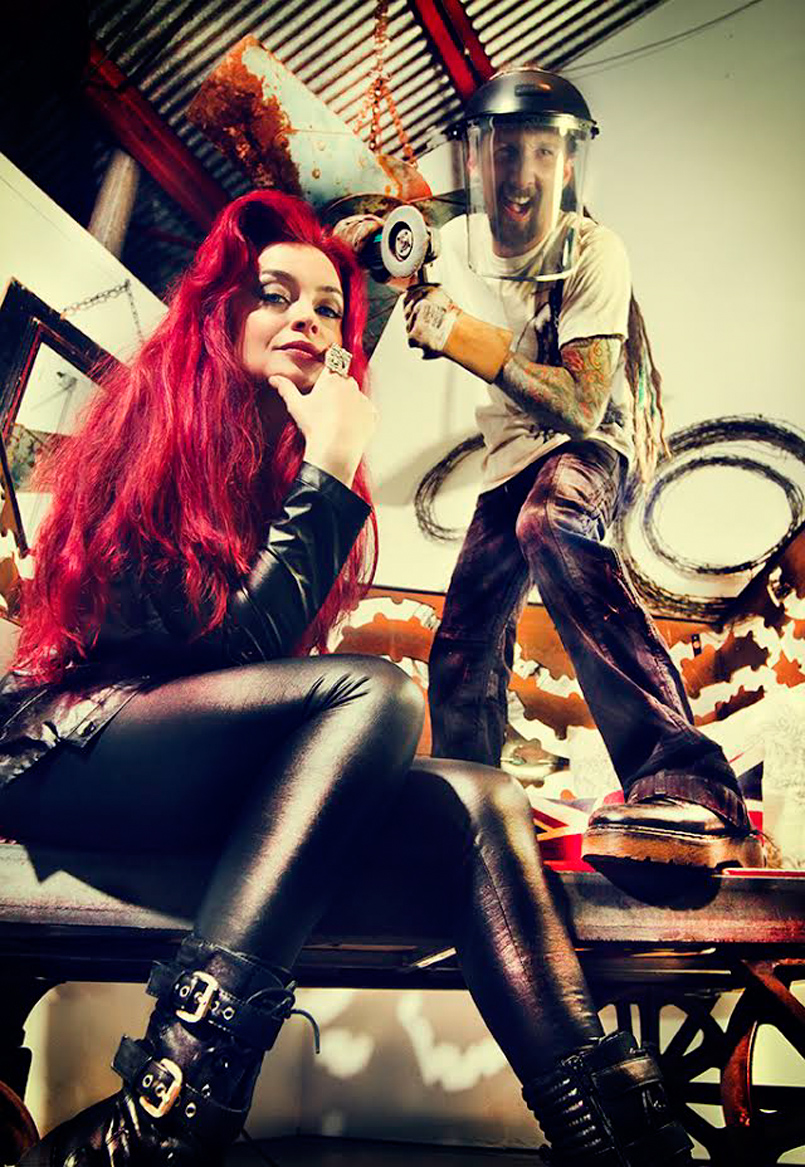 "The Vintage Monkey isn't just Shasta's business. It's her life."
Watch the "Red Hot Design" sneak peak trailer on FYI's website. Tune in the FYI network at 10ET/11PT for the premier!
Big huge congratulations to Shasta for landing this rad series- I do believe this is the very first series featuring a female mechanic and motorcycle builder… more motoladies makin' history! Please correct me in the comments if I'm wrong.

Um, so the Honda RC-51 is a fun bike… no surprise there eh?
Posted on August 11, 2014 in MotoLadies, News & Features by Alicia Mariah Elfving