Sofi Tsingos Cafe Racer Charity Bike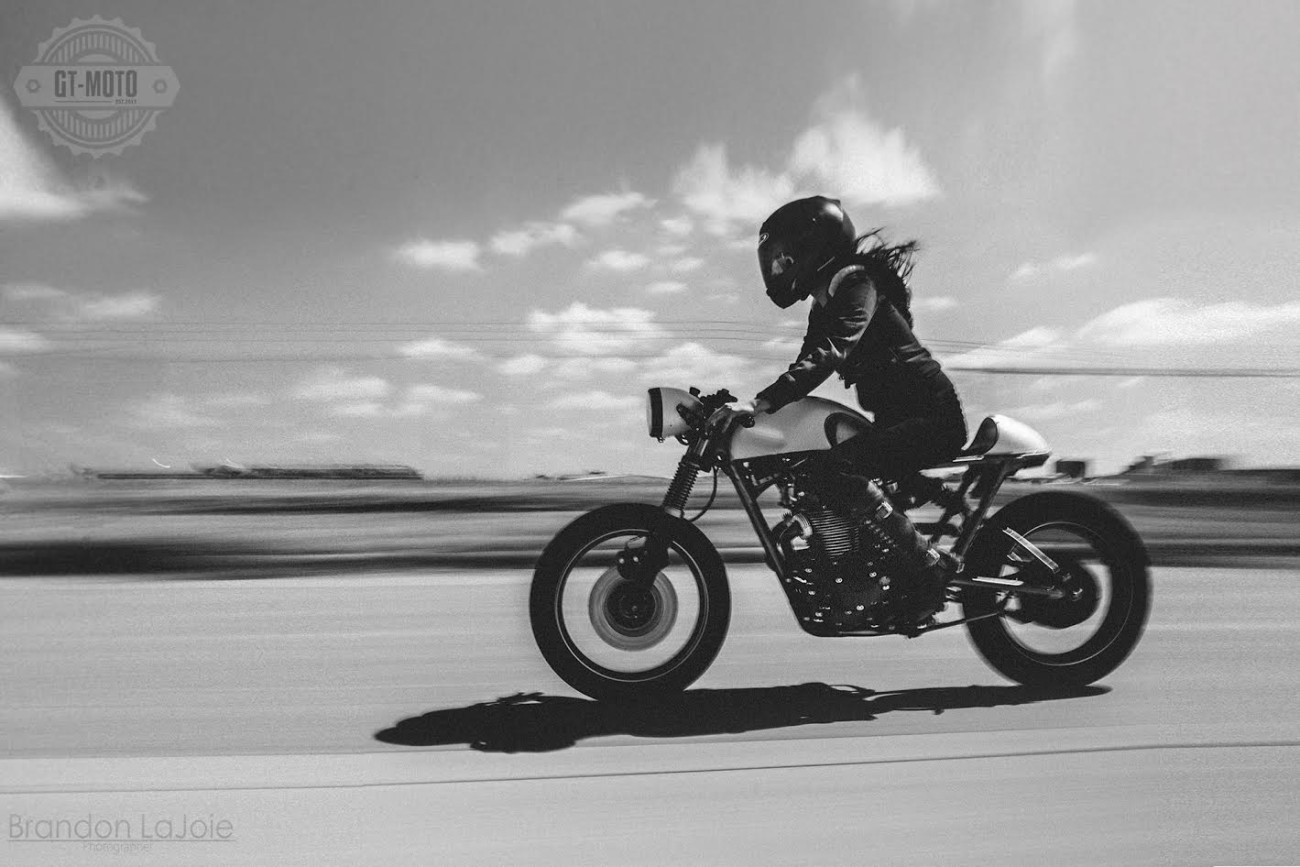 A never before published photo of Sofi Tsingos from the talented photographer Brandon LaJoie!
The image, captured in Texas, shows Sofi riding the gorgeous white Honda CB cafe racer she built and auctioned off for charity in 2014. (She raised over $16,000!) All of her work is done under the name GT Moto, with her dad George Tsingos. Sofi is a fabricator for Misfit Industries, and recently scored herself the MotoLady of the Year Award!
In fact, she posted a really sweet article on the GT Moto blog today that included video of her trip to California to pick up the trophy and attend the Quality Control show and MotoLady Four Year Anniversary. You should really check out the post- To: The Moto Lady. Totally made my eyeballs all watery.
Check out more of Brandon's photography at BrandonLaJoie.com, and follow GT Moto on facebook.
Past features: 

A childhood photo of the world's only female Ducati Master Tech, Hannah Johnson, hanging out with biggol' bikers.
Posted on February 19, 2015 in MotoLadies, Motorcycles by Alicia Mariah Elfving