Sofi Tsingos' Custom Honda CB550 Cafe Racer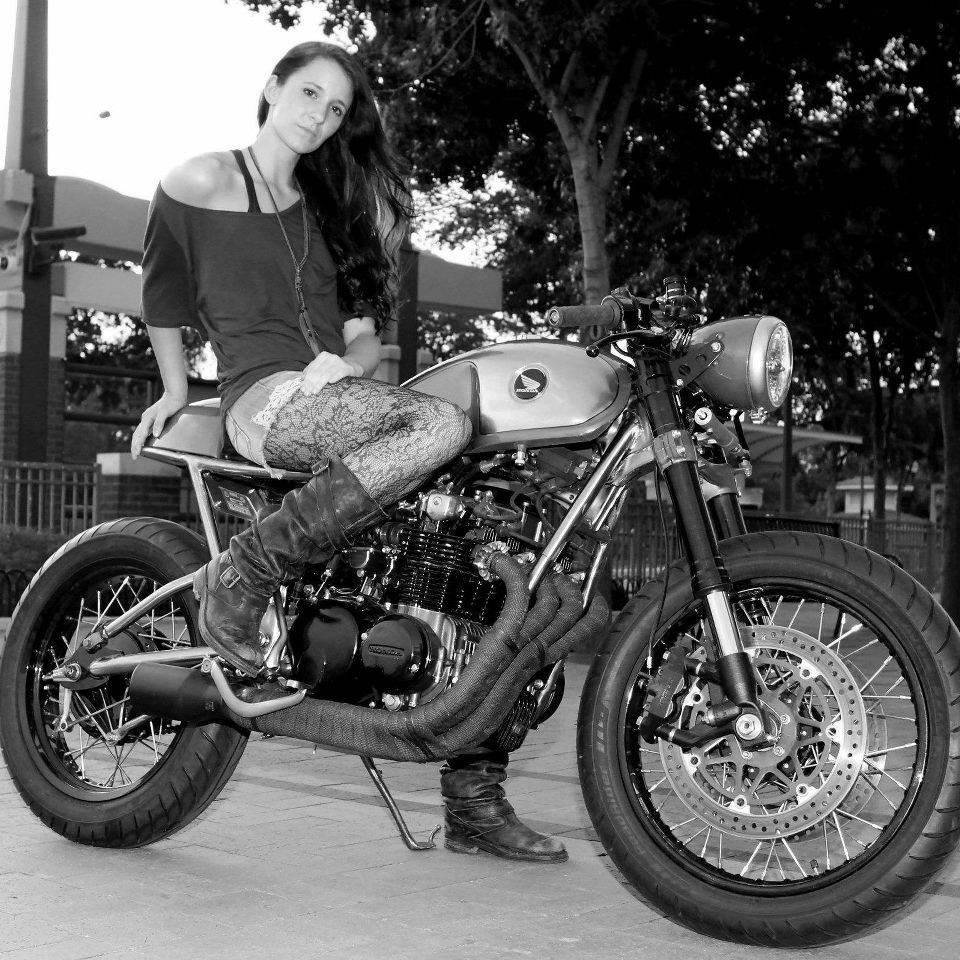 Sofi Tsingos (parts lady at Ducati Dallas) and her 1977 Honda CB550 cafe racer build.
Words on the process from Sofi-
My dad and I started to really get into Cafe bikes back in 09'. Found a new way to express another kind of art, kinda like hot rods. We looove old cars and hot rods. My Dad started reading up on the old Tritons, he found a frame and started piecing one together. I kept saying I wanted to build one too and started doing my own research. I was thinking about an old Ducati bevel but those where hard to find cheap. I was having a really hard time in life at the time so my Dad got me the CB550 for christmas to give me something else to focus on. Became obsessed with ready other peoples creations on different forums and the cafe racer magazines. Pulling all my favorite parts of each bike and created my own vision I guess… About a 3rd of the way through, my Dad and I moved back to texas where I got a full time job as a tech with Ducati Dallas so that took most of my time. Also had aother project I started and had to finish. The bike continues to bomb around town with me a couple times a week. I absolutely love it and will never sell it.

Um, so the Honda RC-51 is a fun bike… no surprise there eh?
Posted on October 31, 2012 in MotoLadies, Motorcycles by Alicia Mariah Elfving