Sofi Tsingos Getting a Knee Down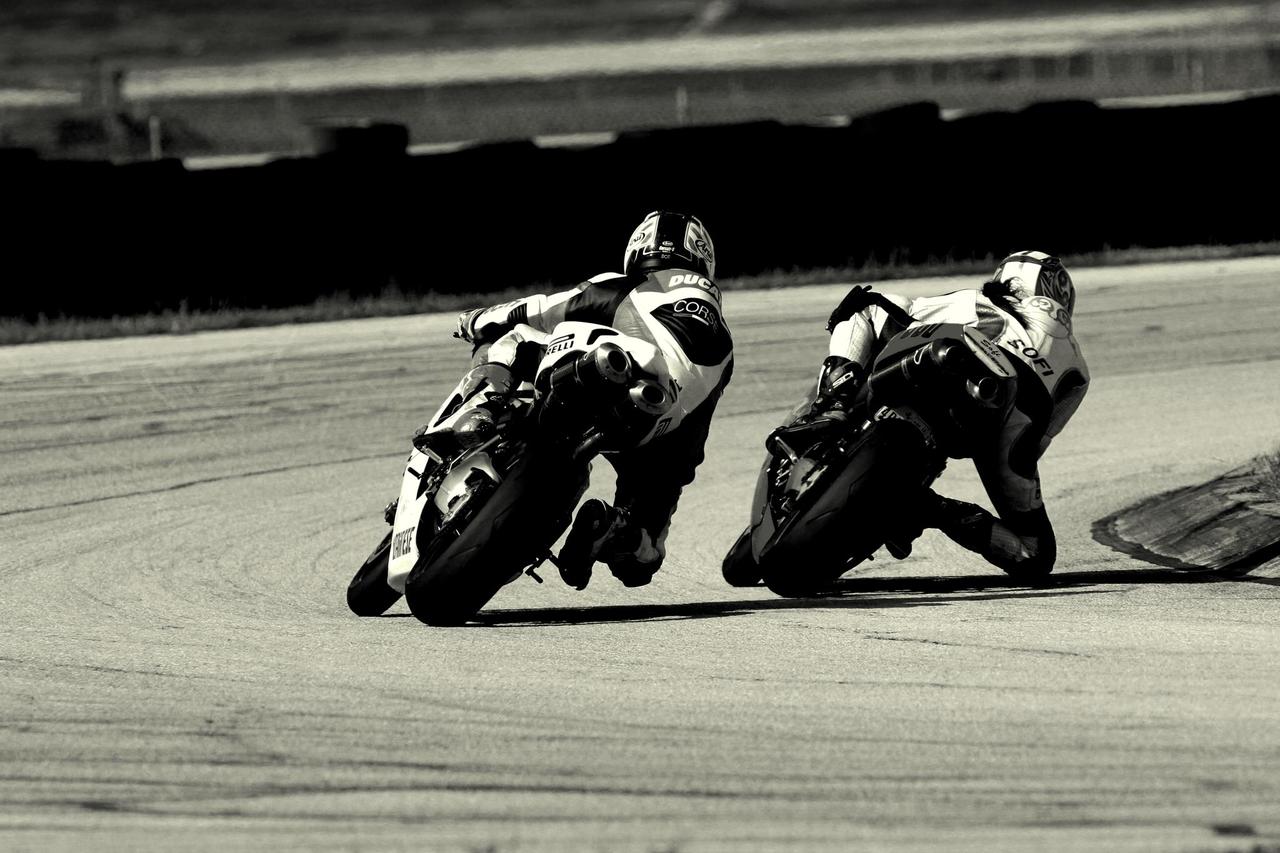 Sofi Tsingos (on the inside of the corner) showin' the boys how to get a knee down proper!
Sofi is a street and track riding motorcyclist located in Plano, Texas. She and her father George Tsingos build motorcycles and work on hot rods together.

Twenty previously unreleased photos with the MotoLady built custom Ducati Monster by the incredibly talented photographer Jimmy Ban!
Posted on October 30, 2012 in MotoLadies by Alicia Mariah Elfving