Spagetty's Garage Co Opening in Burbank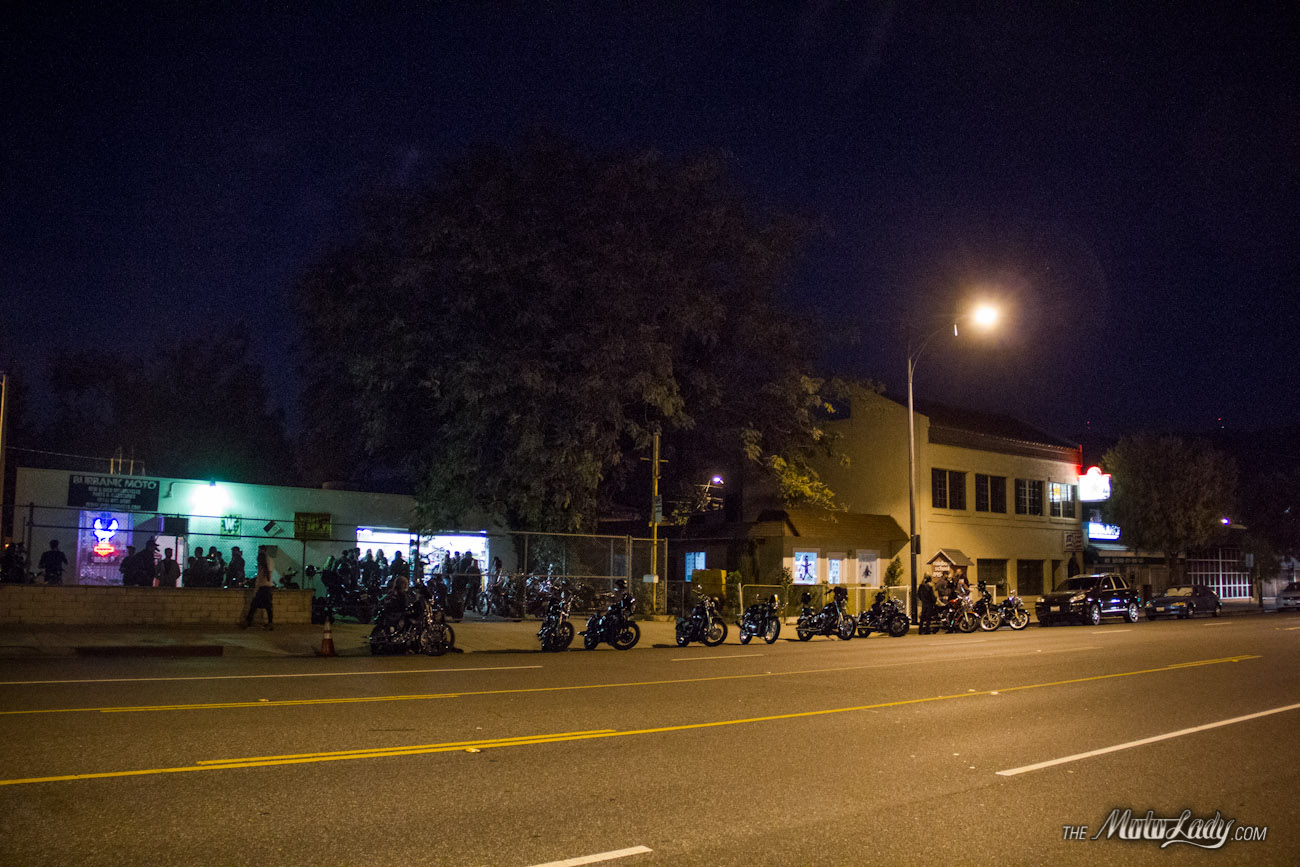 Last weekend on Saturday, October 25th, I headed down to the opening party for Spagetty's Garage Co– the garage/shop extension of Burbank Moto. It's also the home of Wilder Factory, custom seat and part maker for [mostly] Triumph motorcycles. Spencery Getty (aka Spagetty) is a fabricator, painter, and all around creative guy. His work is colorful and complex while not being busy.
The new shop is located in Burbank, CA… about 15 miles from downtown Los Angeles. It's a nice corner lot with a big roll up door, front driveway and backyard area where they were serving $1 hot dogs and free beer. Bikes lined up outside, inside the gate, and down the side street.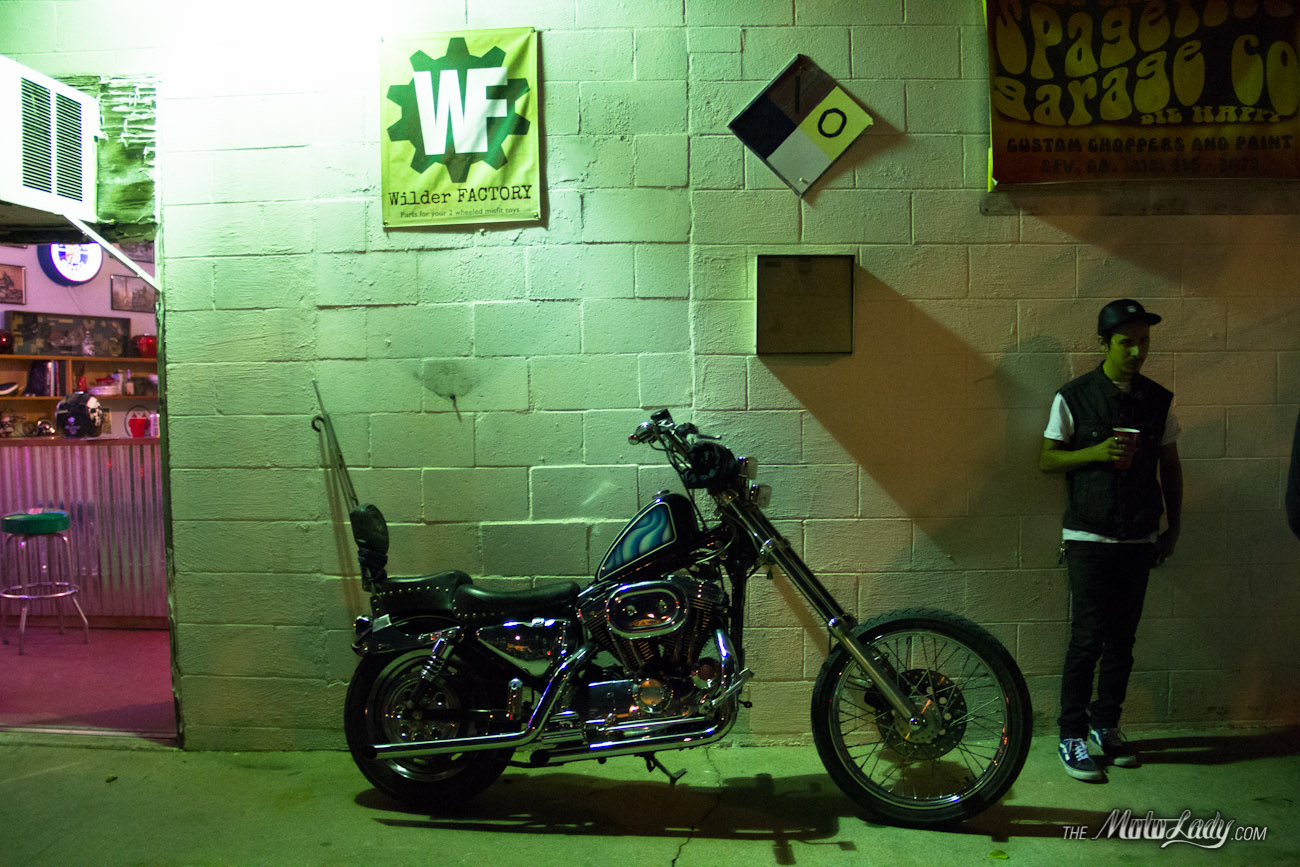 Harleys, everywhere… Harleys!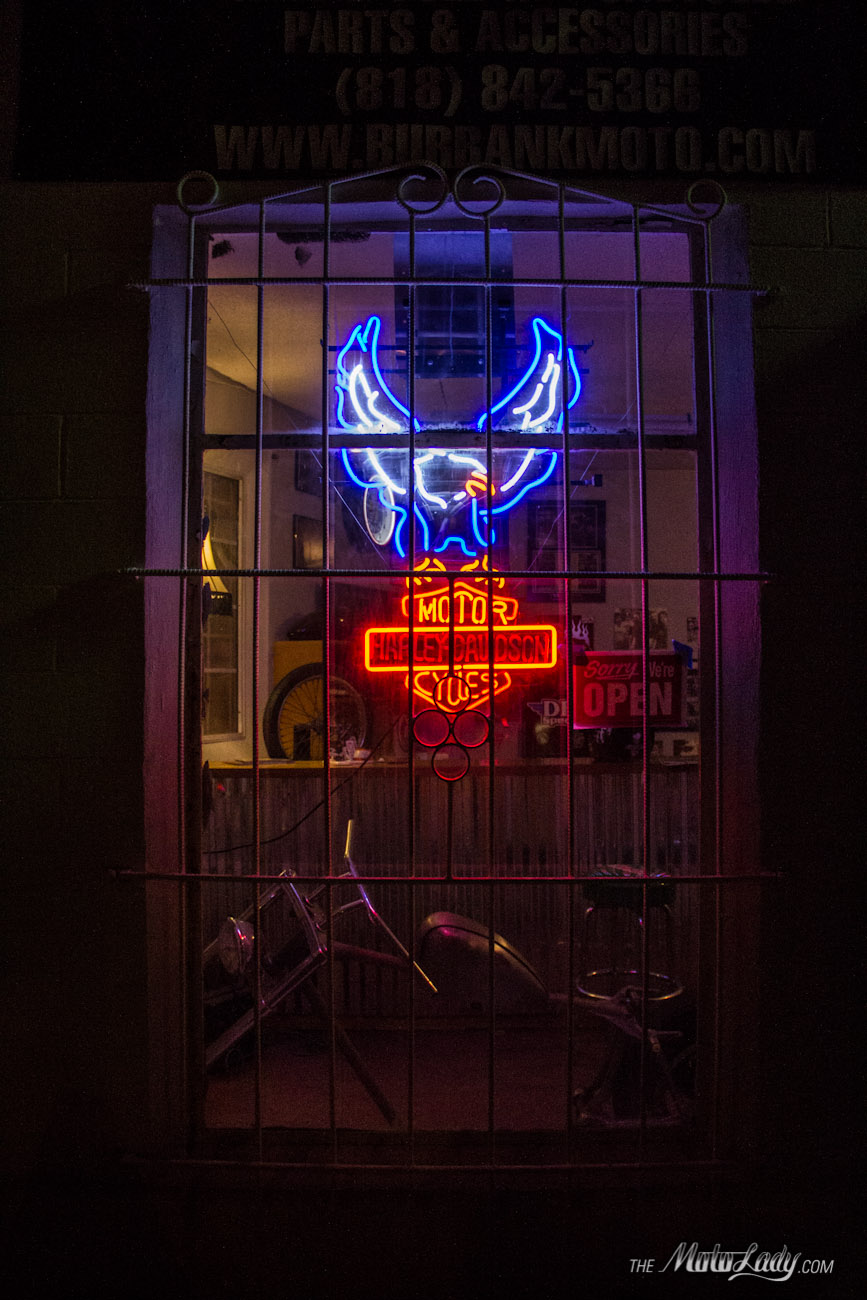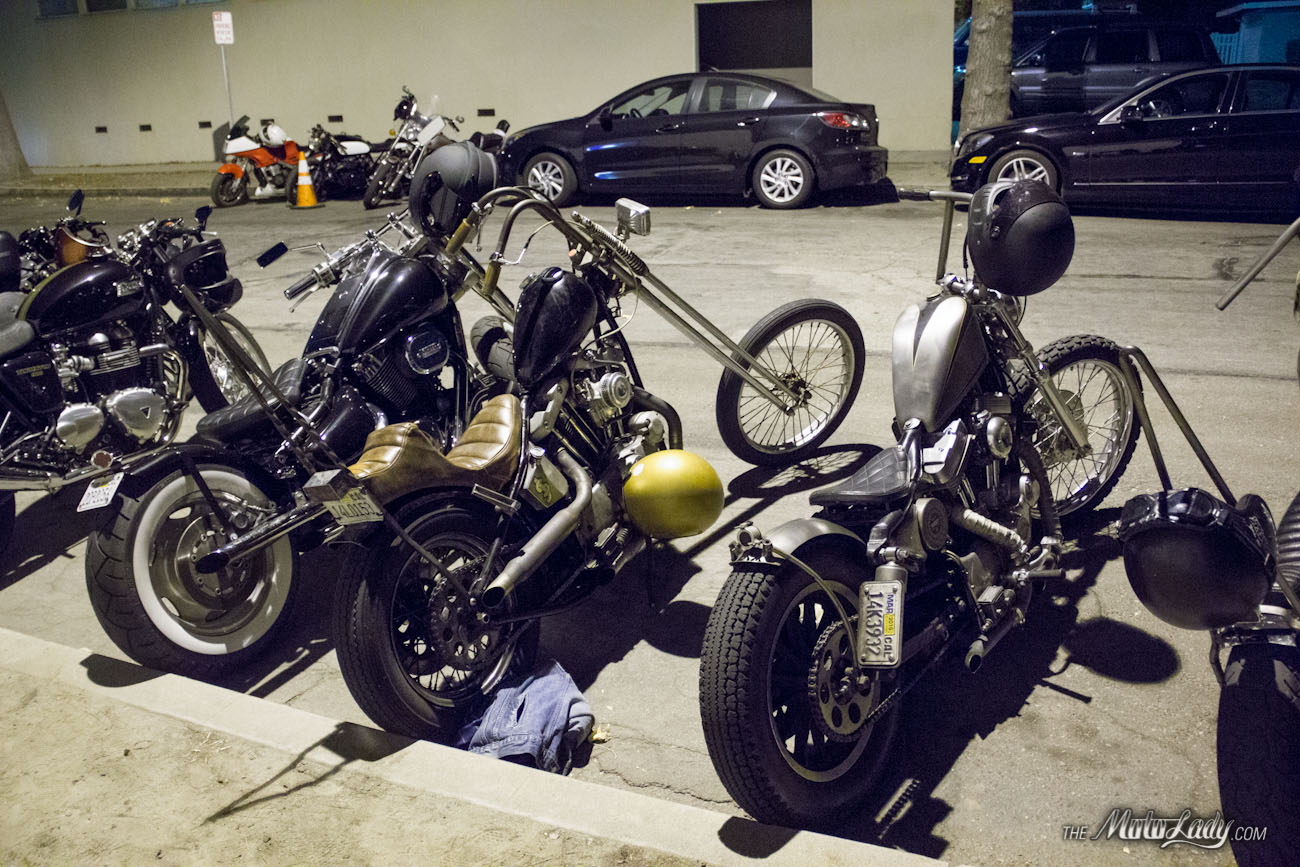 And some Japanese bikes too!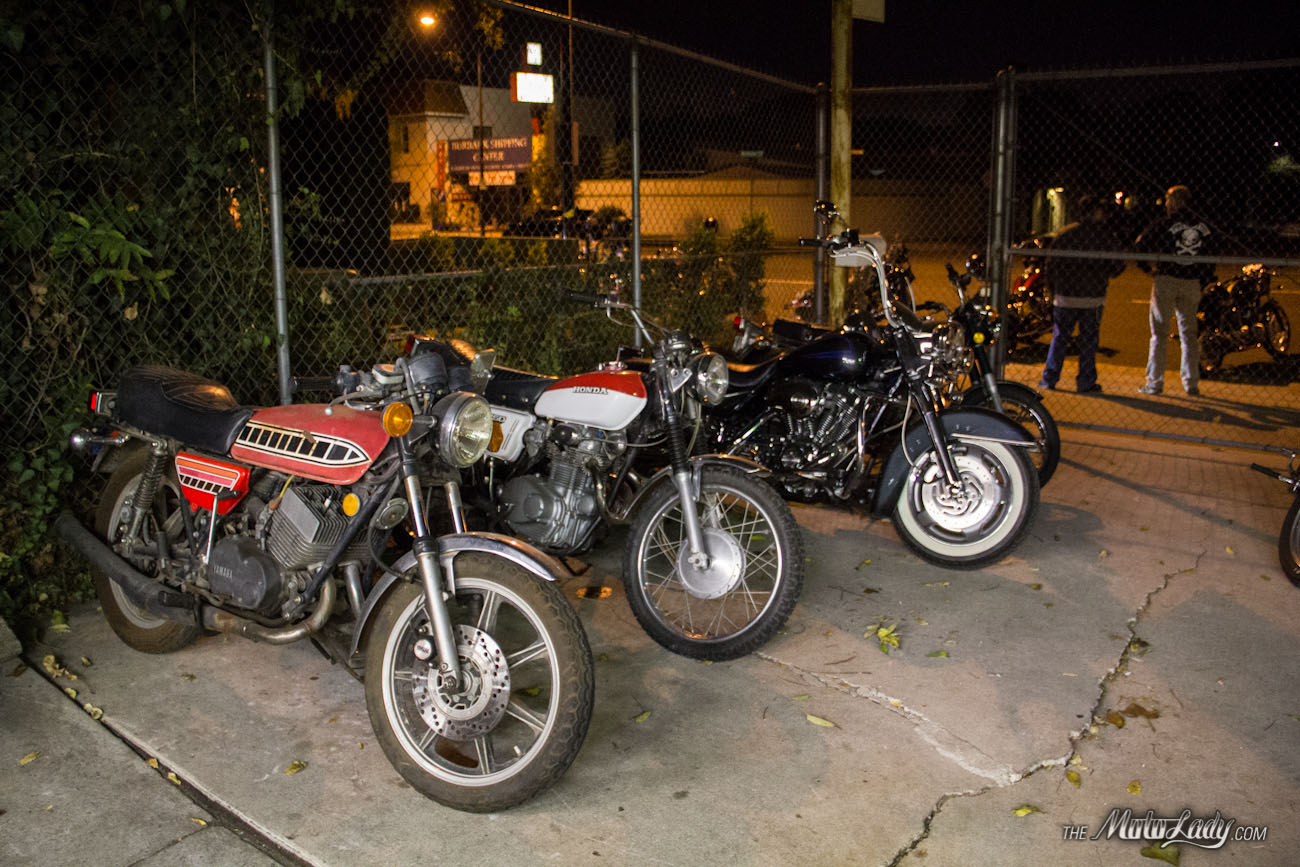 The shop is deceivingly large- you'd never know from looking at the outside. Lots of cool builds, paintjobs,  helmets, tanks, and parts laying around.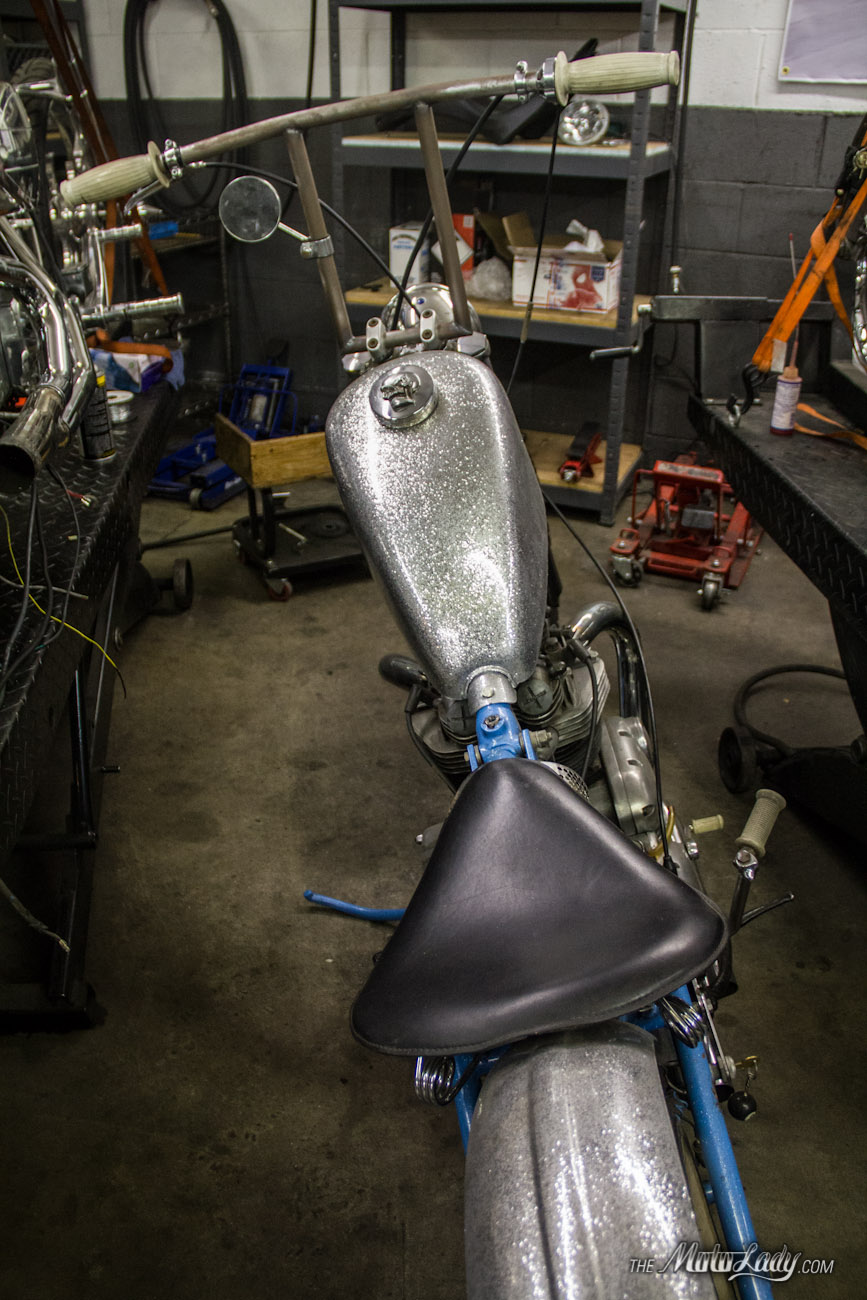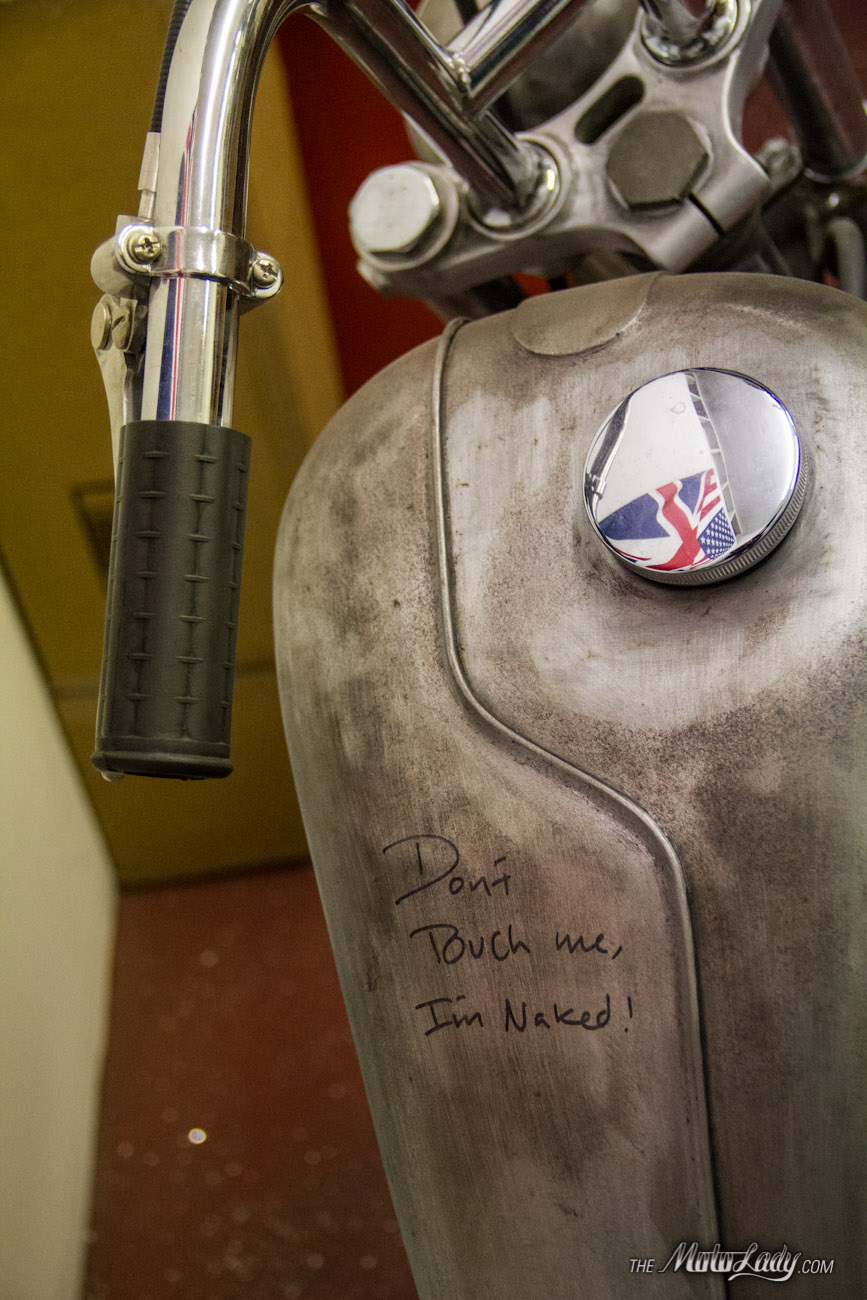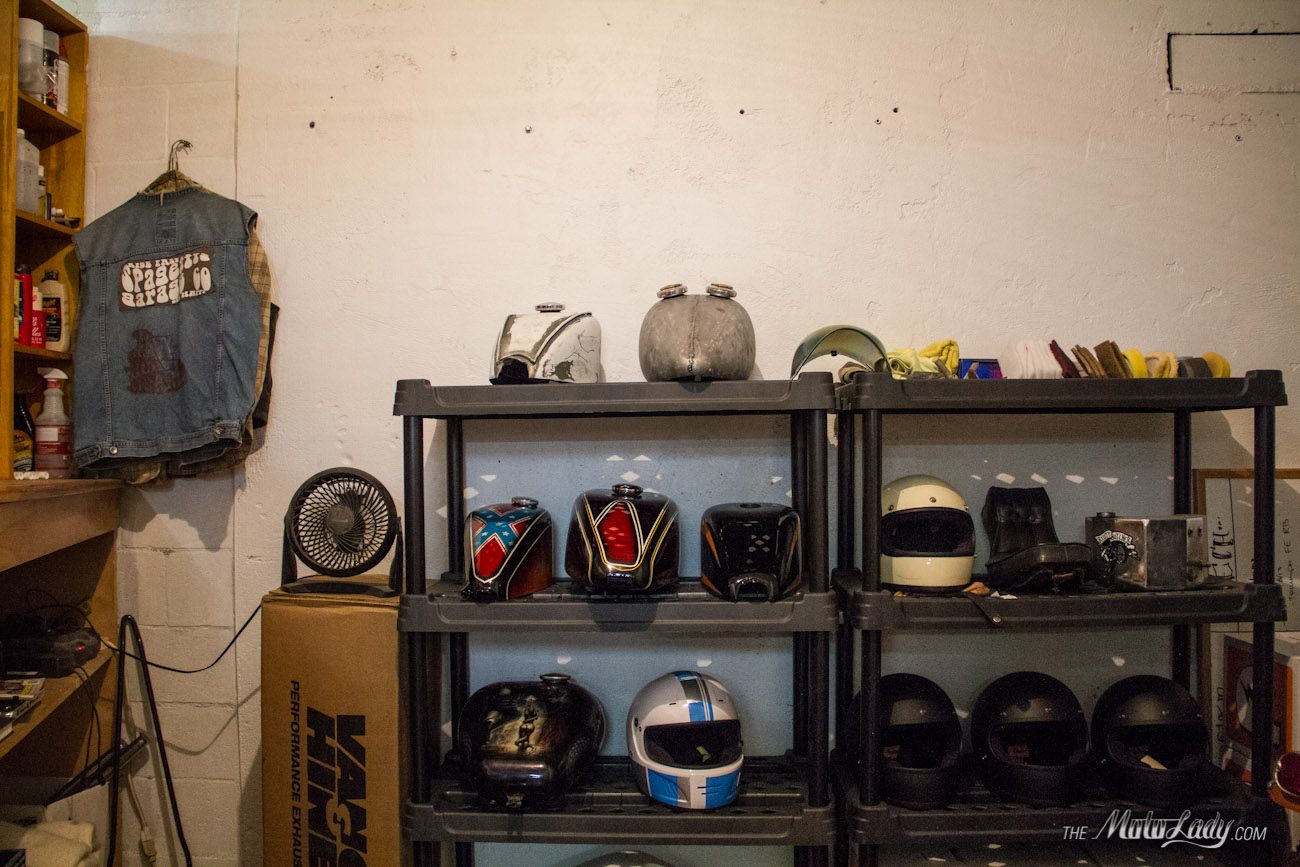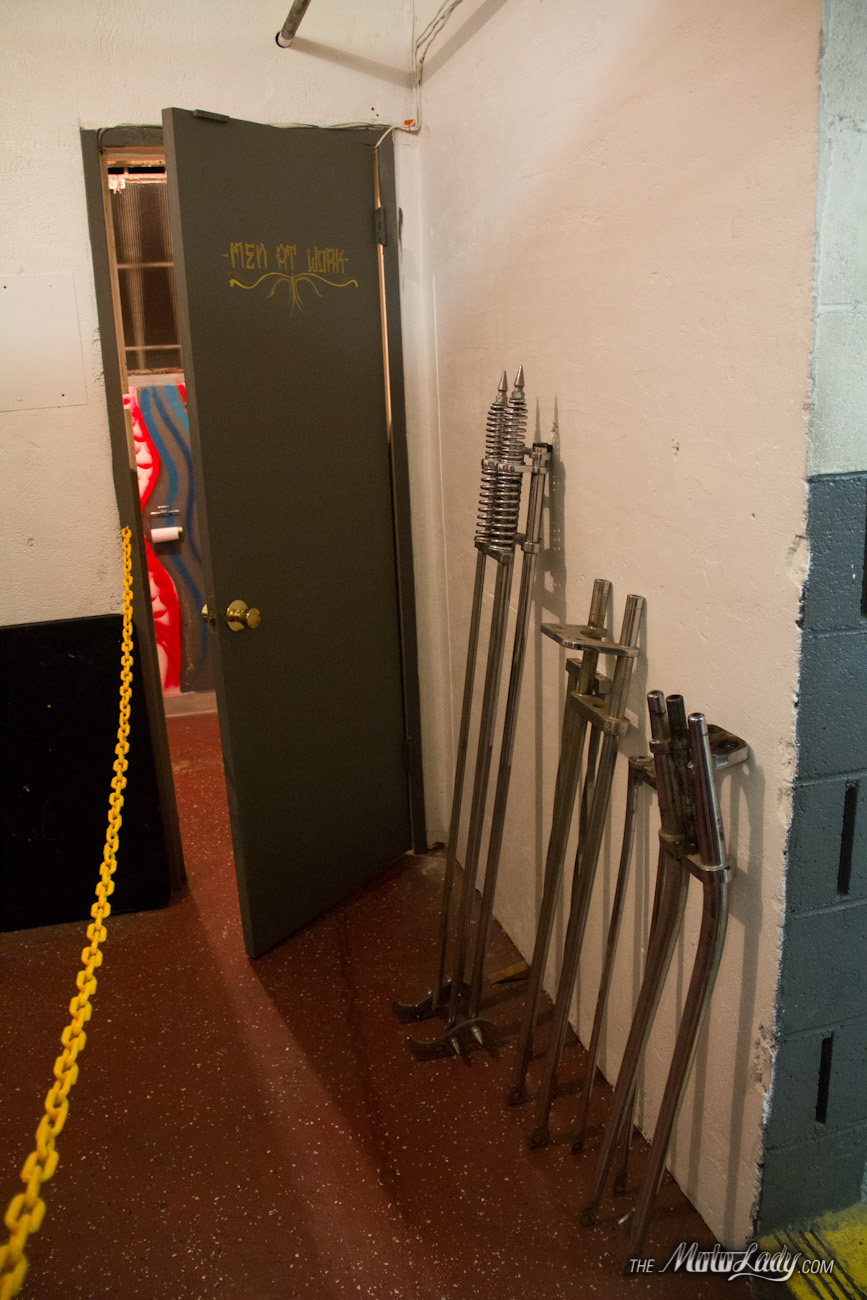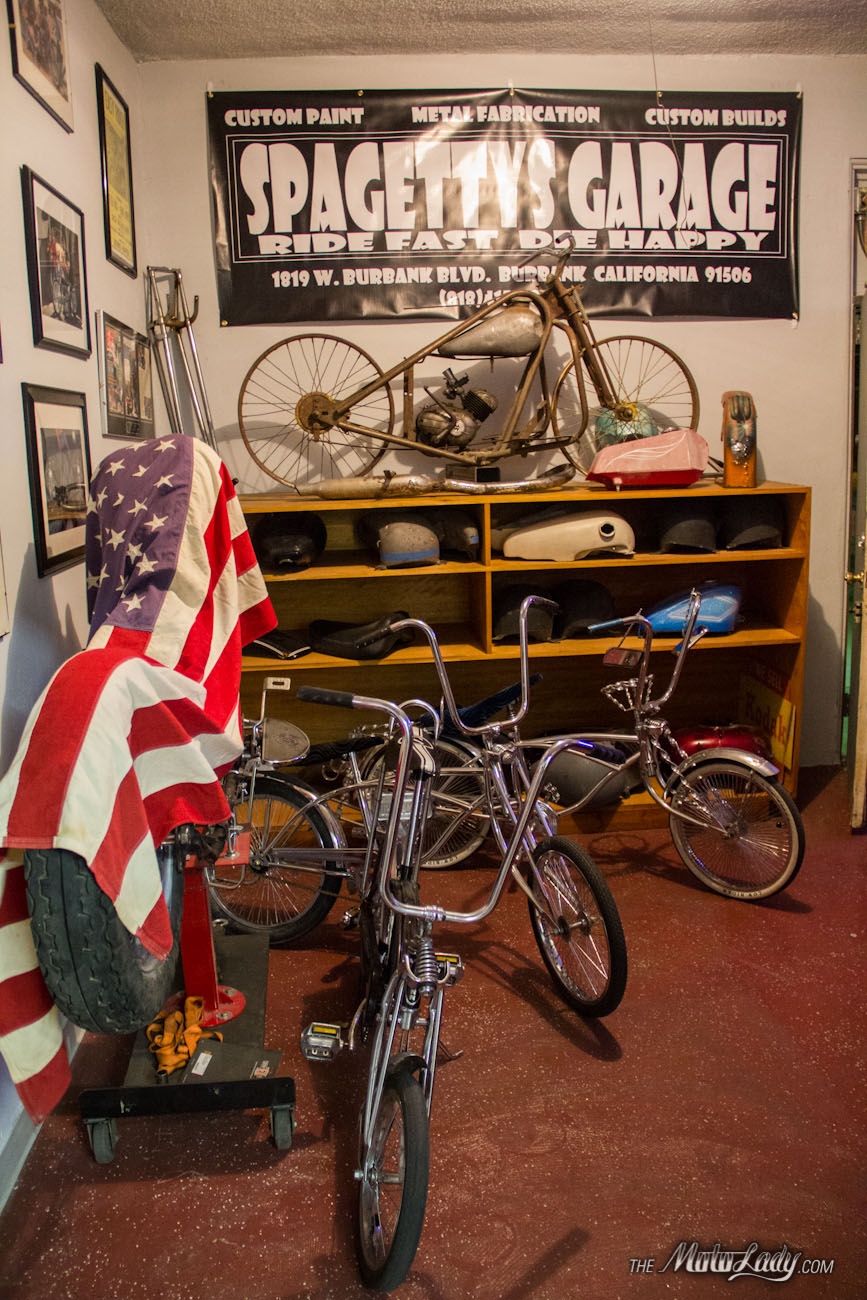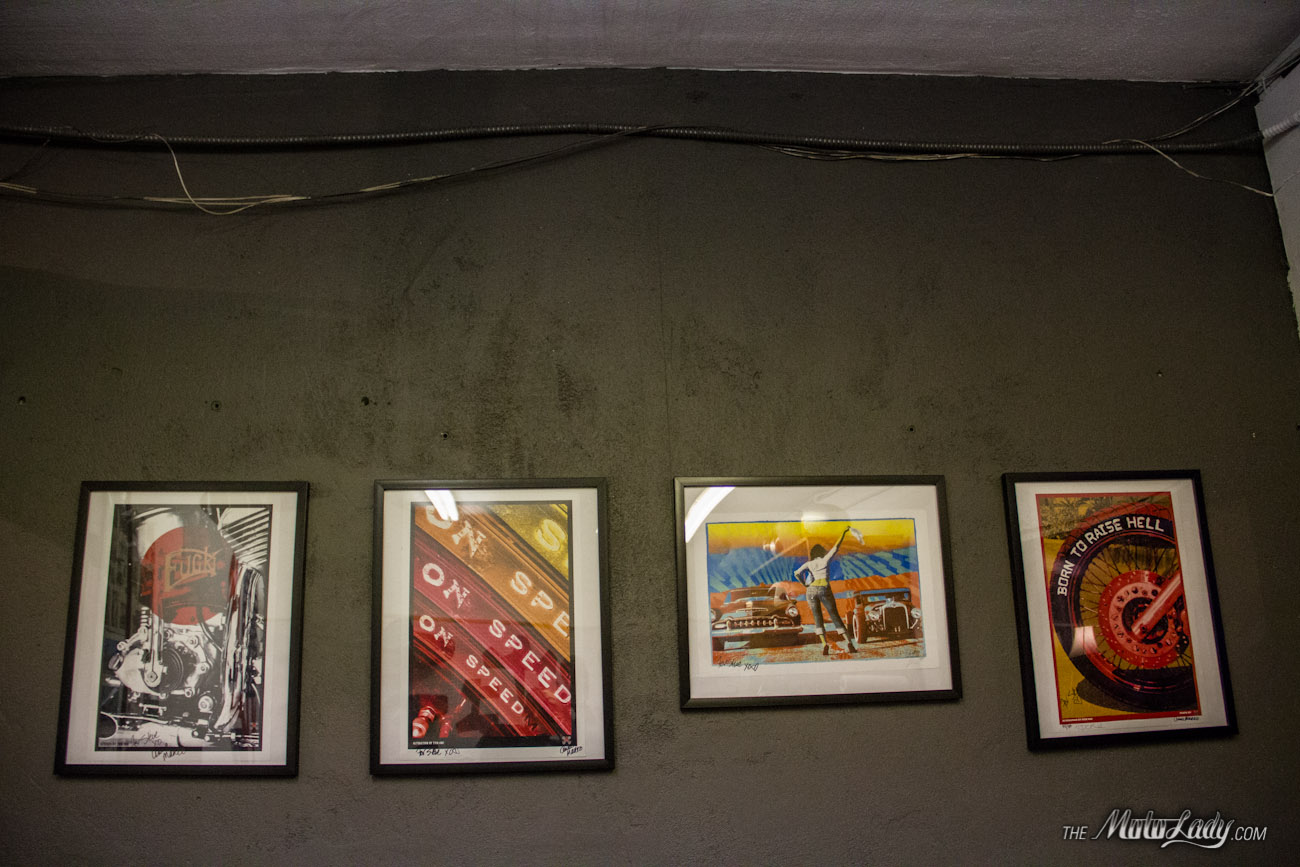 Here's a peek at two of the Wilder Factory Triumph seats, which have a nice fold down compartment.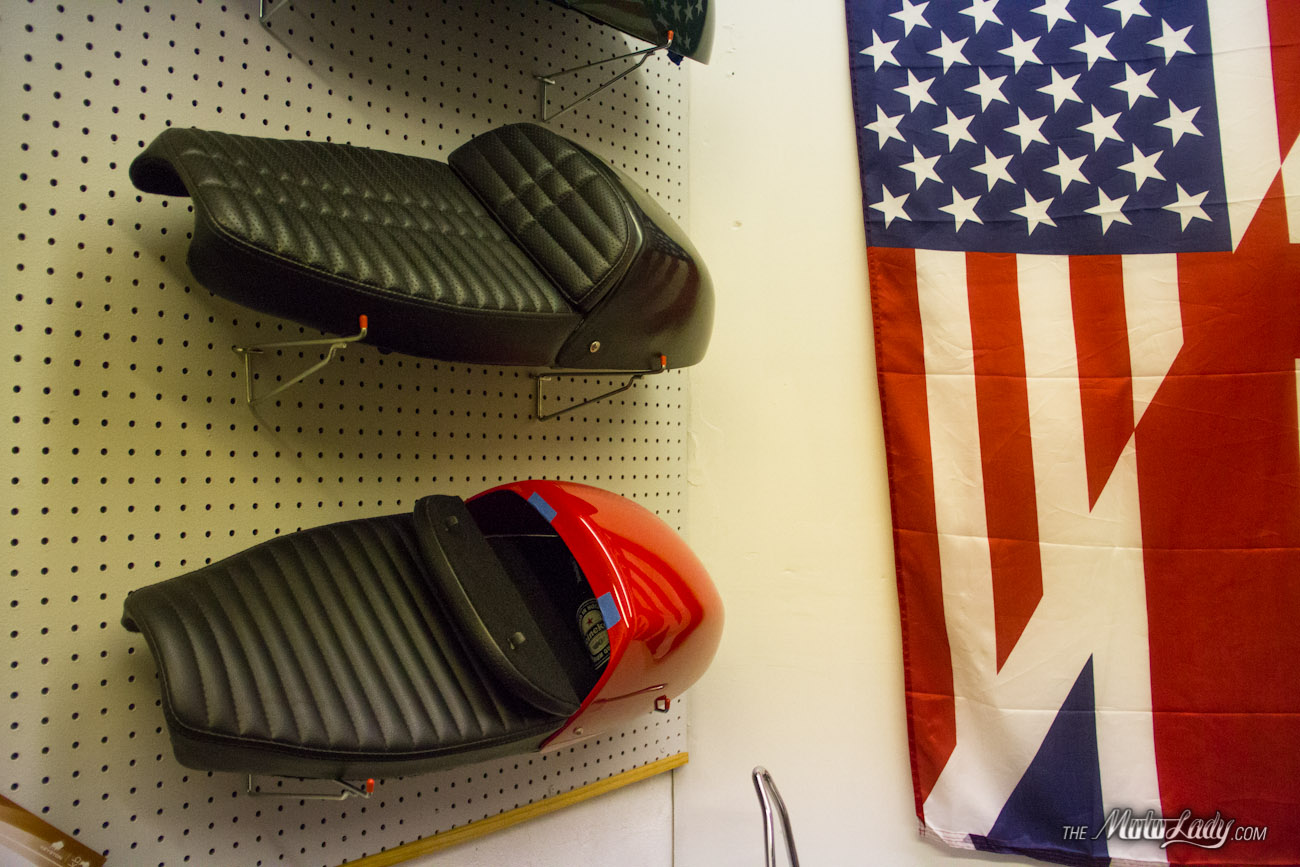 It holds… whatever you want!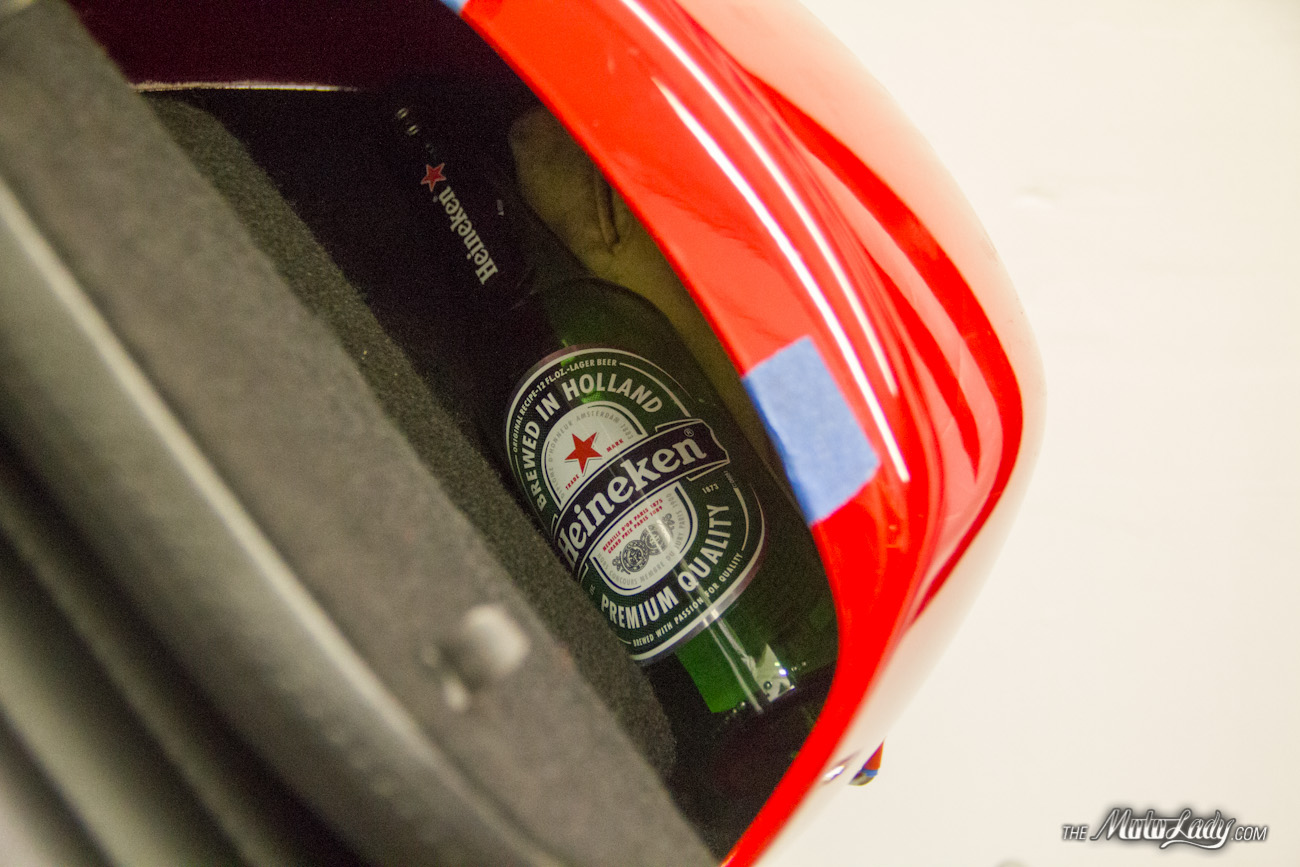 Outside, some of the bikes were more interesting than others. While I don't ride choppers, I do find them fascinating when it comes to design (and history). This guy chose to run with one grip.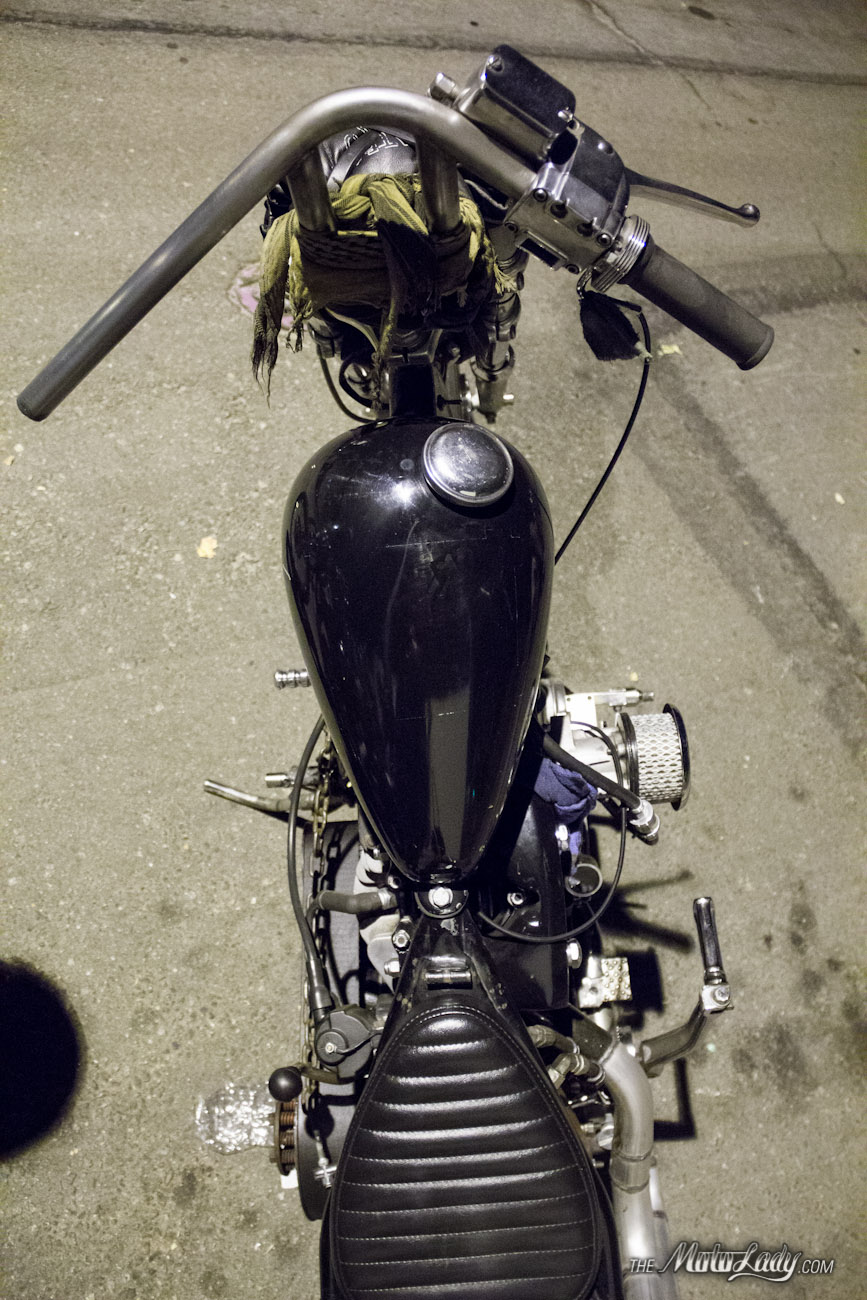 And this one had a whole lot of stuff going on.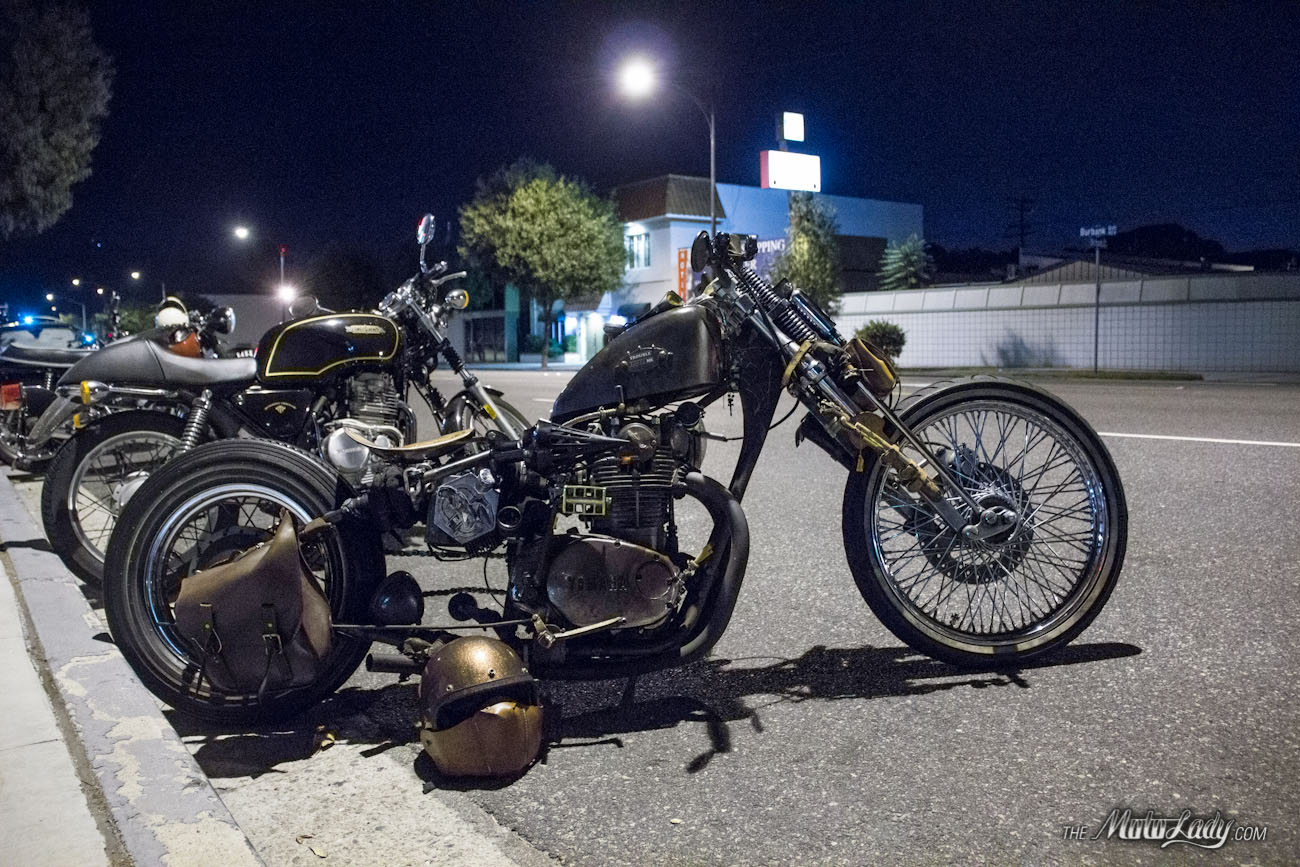 Make sure you take a look at the detail shots, which include a close up of the peace pipe, custom tail light, and brass knuckle bra lever.
If I could ride off on any of the bikes, though… it would be this super clean Triumph complete with tank luggage rack.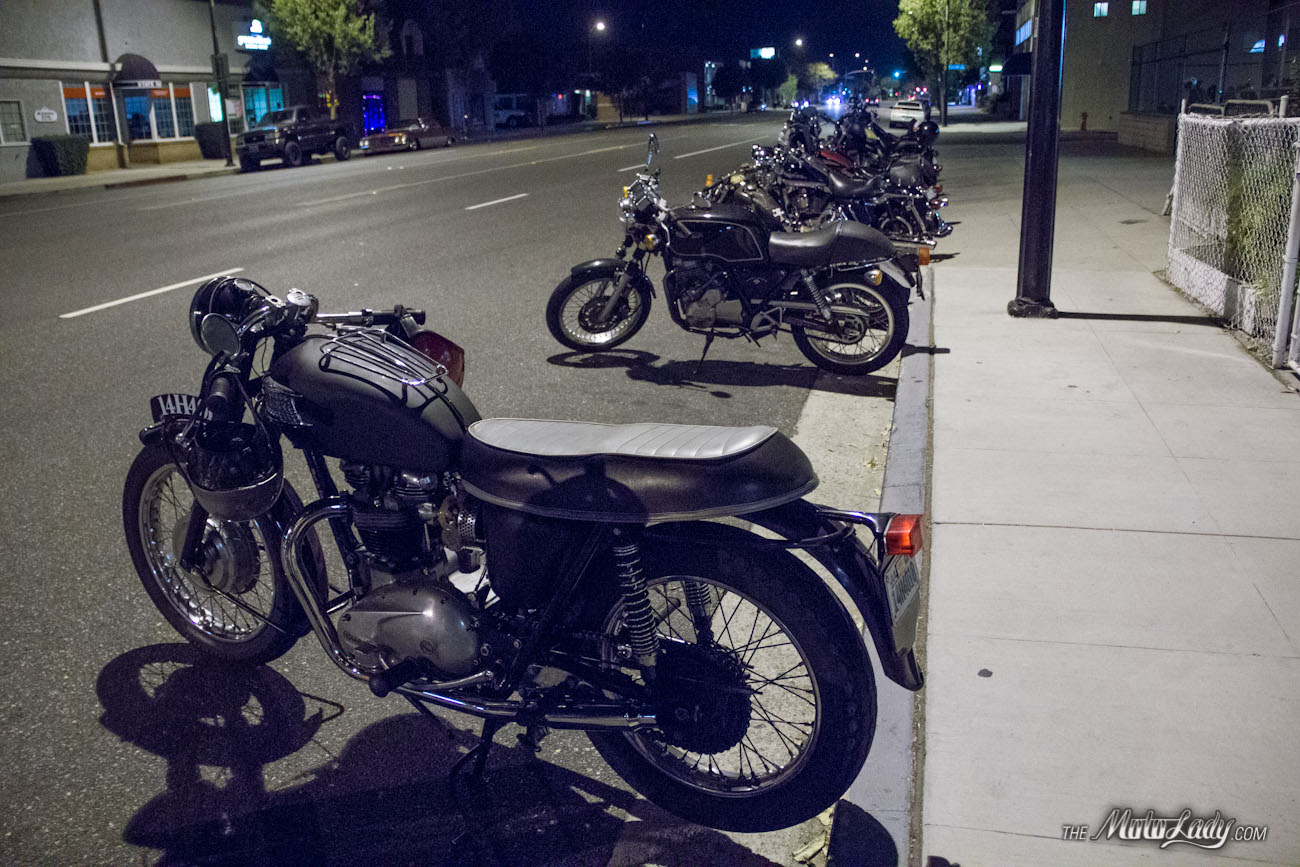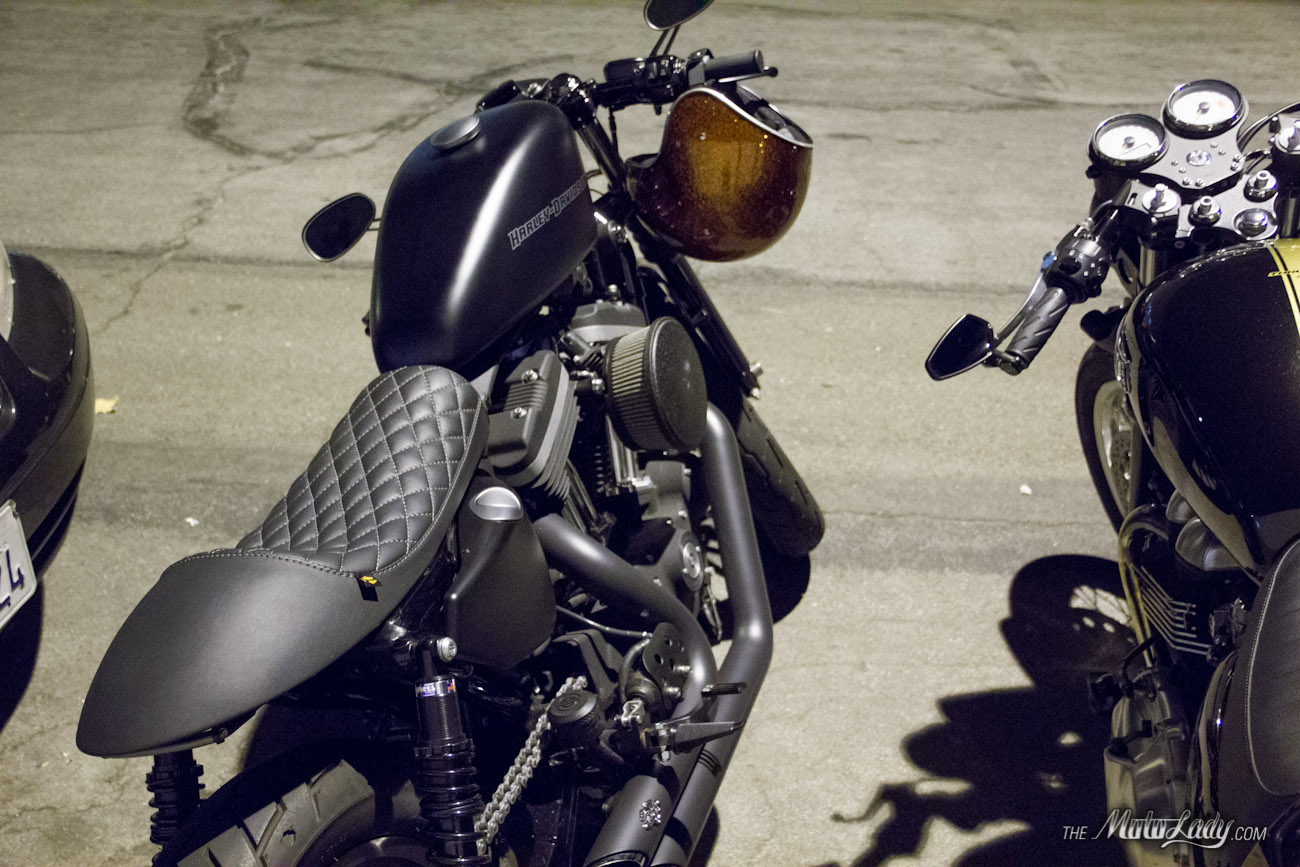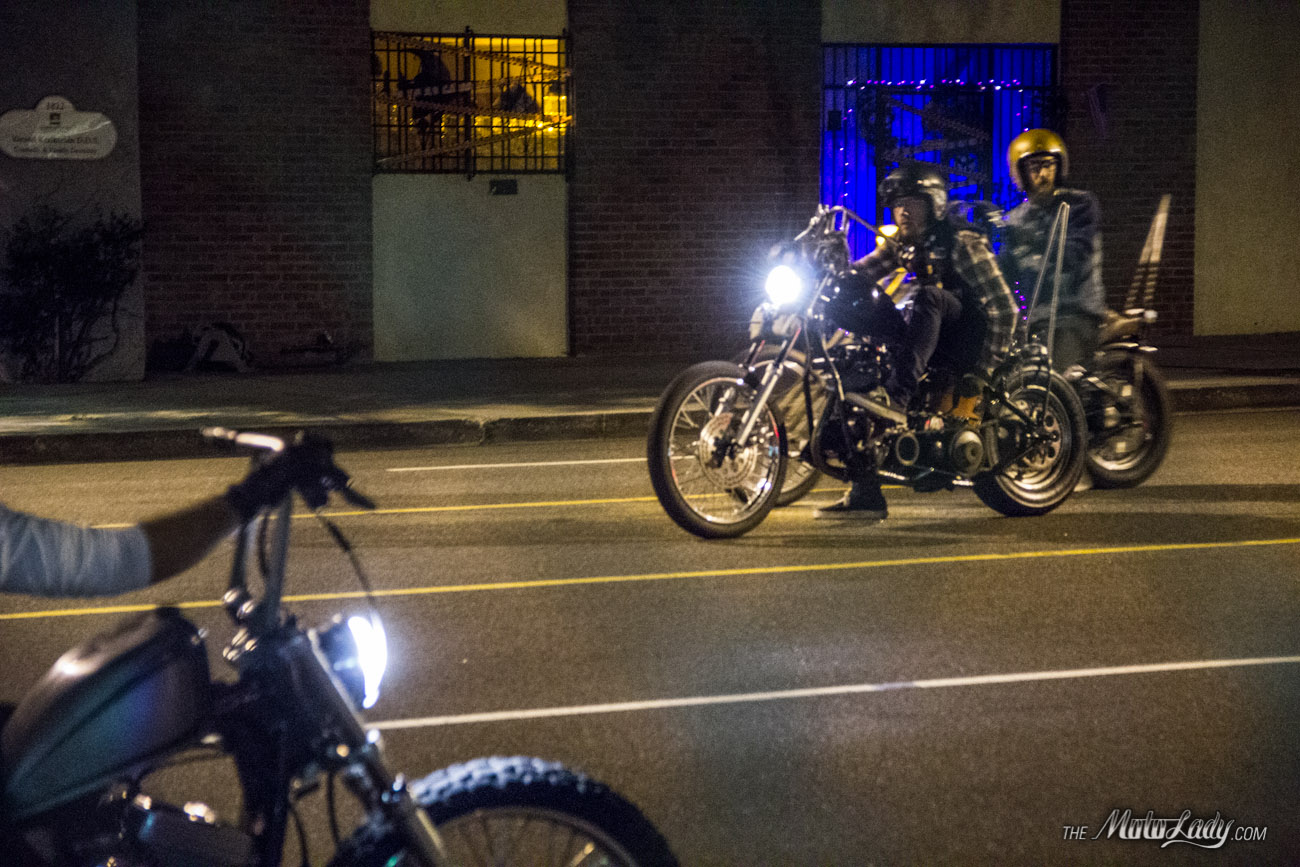 Make sure you stop by and check out the shop if you're in the Burbank area!
Photographs by Alicia Mariah Elfving, copyright themotolady.com 2014.

Twenty previously unreleased photos with the MotoLady built custom Ducati Monster by the incredibly talented photographer Jimmy Ban!
Posted on November 2, 2014 in Blog, Events by Alicia Mariah Elfving