Krystal Hess' Suzuki Savage Cafe Racer 'Spinderella'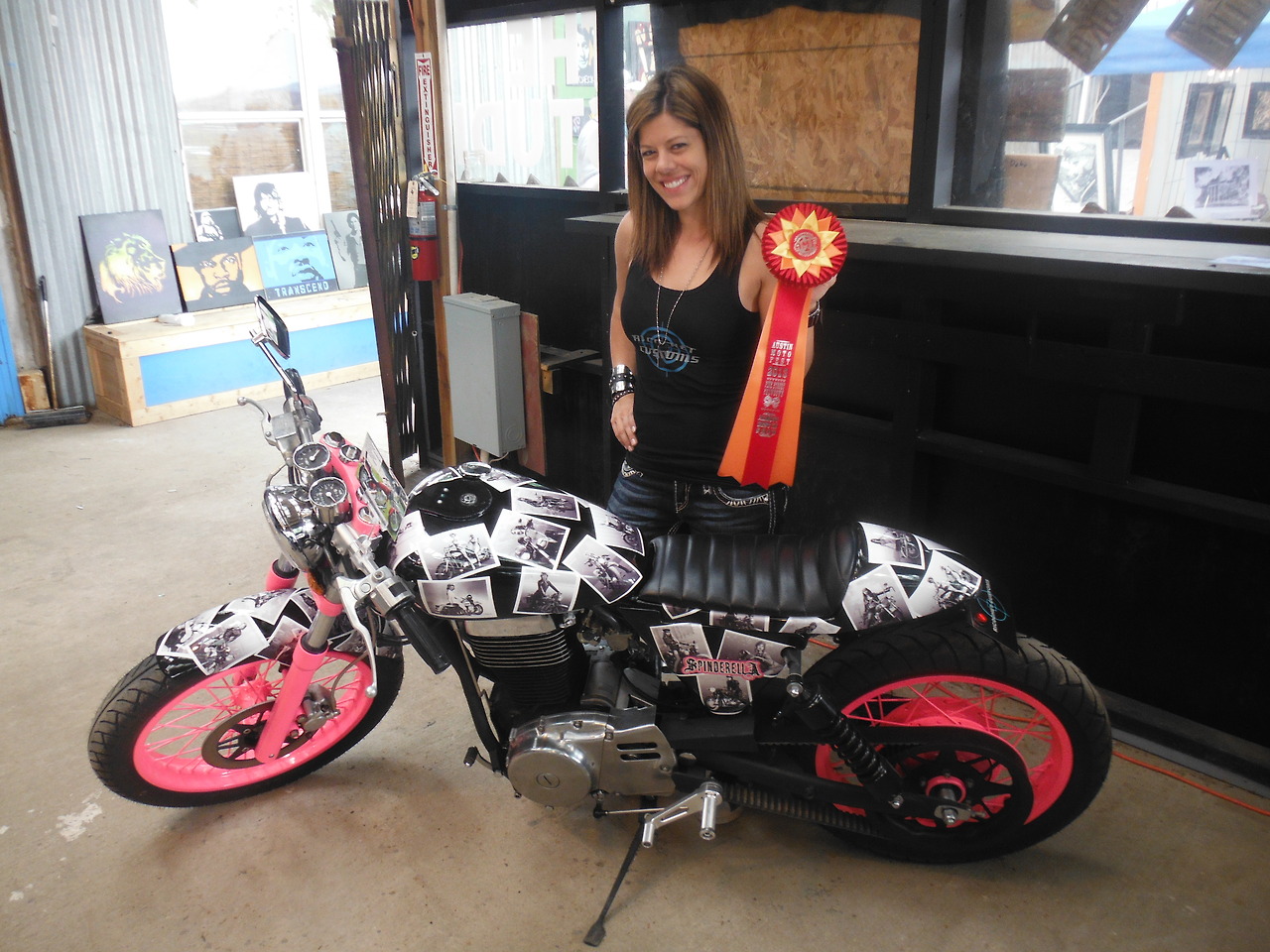 Daaaaaaaang, girl! That bike is the shit! May I present to you the winner of Day 3 of the Seven Days of Giveaways for the pink Icon Airmada helmet.
Krystal Hess' 1996 Suzuki Savage cafe racer style custom motorcycle features photos of notable motoladies in history, how cool is that? Plus, all the pink powdercoating and paint certainly lends to the requirement for the submission- loving pink!
My name is Krystal and this is Spinderella, my 1996 Suzuki Savage Cafe Racer I built in honor of all the bad ass femme-fatale riders everywhere. It is pink. Very pink. And it is a homage to women – past, present and future – who love to ride. 

Random fact: everything pink and black I powder coated myself 🙂 this bike was my most favorite labor of love 

I love my bike 🙂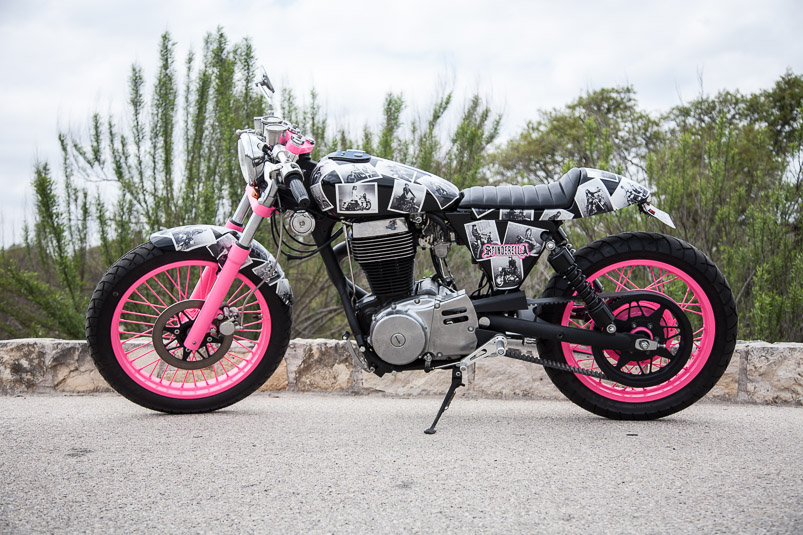 The kickassedness of this submission couldn't be denied, but the rest of the submissions were pretty great too. Head over to flickr and check out my favorites.
Congrats Krystal, and keep being awesome!

Twenty previously unreleased photos with the MotoLady built custom Ducati Monster by the incredibly talented photographer Jimmy Ban!
Posted on September 5, 2013 in MotoLadies, Motorcycles by Alicia Mariah Elfving
One Comment

for "Krystal Hess' Suzuki Savage Cafe Racer 'Spinderella'"