DualSporty Project Foot Controls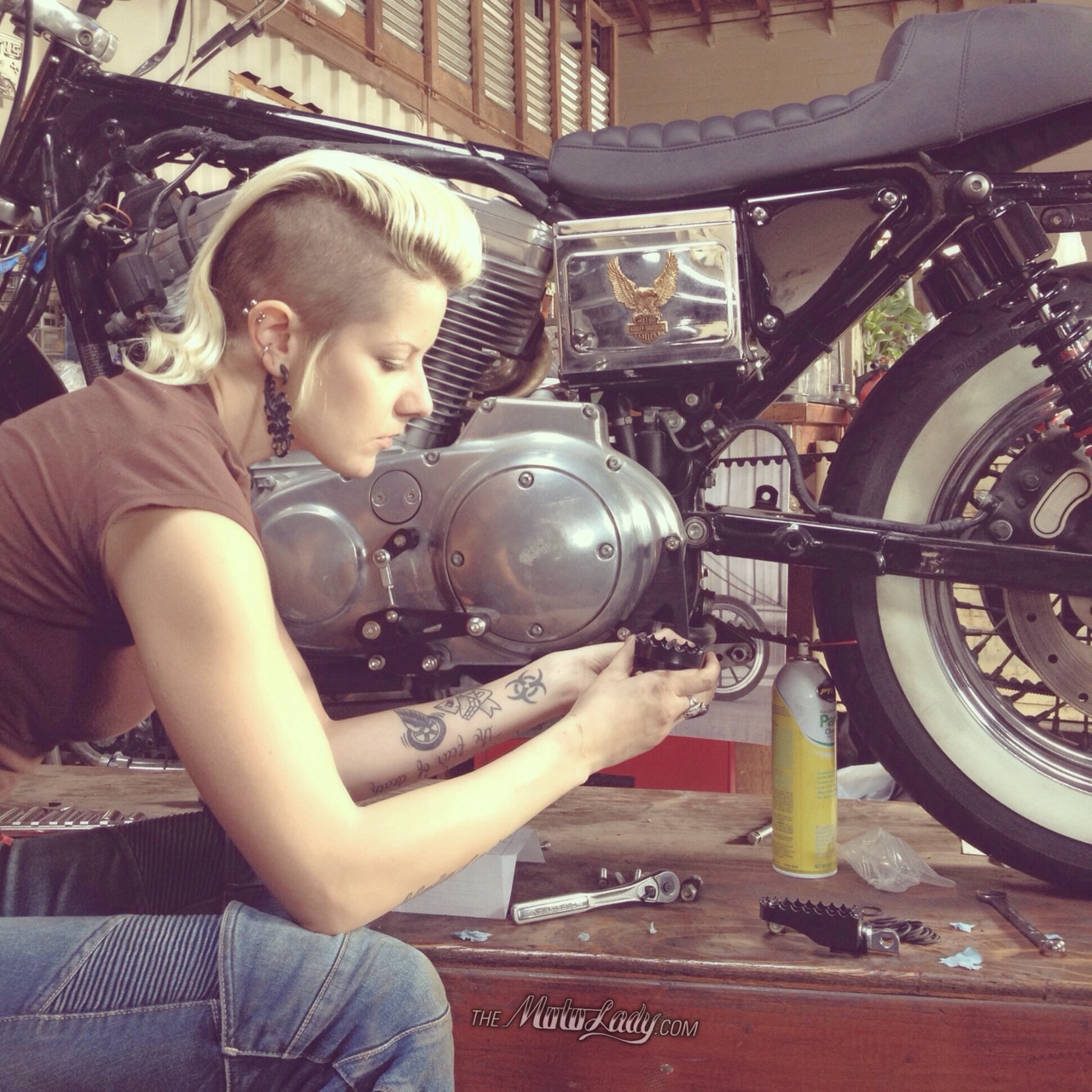 Installing the Chainsikle low sets and Burly Brand MX pegs on Caroline's sporty last Friday, just before the bike and I fell off the stand.
I realized that now both my builds have my blood, sweat, and tears in them. I really don't want this to be a pattern.

Women's Motorcycle Show photo booth gallery from Julio Bustamante is here!
Posted on April 1, 2014 in Blog, Motorcycles by Alicia Mariah Elfving