Stacie B. London at El Mirage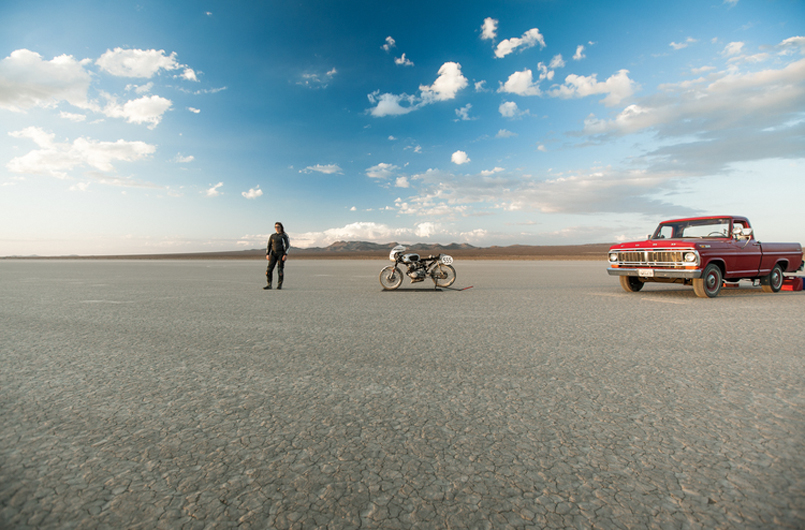 Stacie B. London, vintage motorcycle racer and designer at MOCA (The Museum of Contemporary Art, Los Angeles), with her little Honda race bike and vintage Ford truck on El Mirage.
These photos were taken by Saam Gabbay (saamphoto.com) while working on a film featuring Stacie.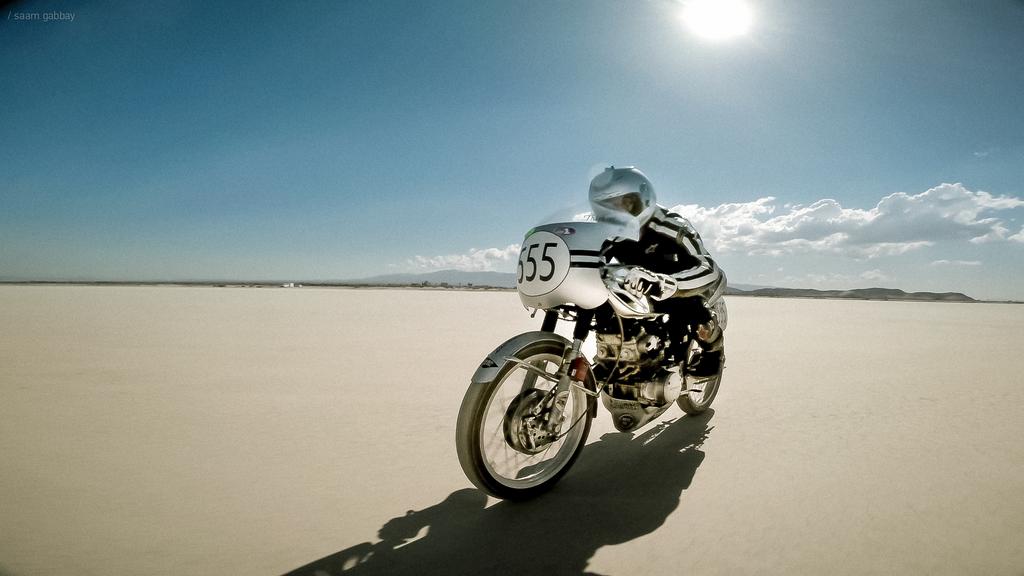 Stacie lives in Los Angeles and runs the East Side Moto Babes. Follow them on facebook!

Women's Motorcycle Show photo booth gallery from Julio Bustamante is here!
Posted on November 24, 2014 in MotoLadies, News & Features by Alicia Mariah Elfving