Stella's Custom GS450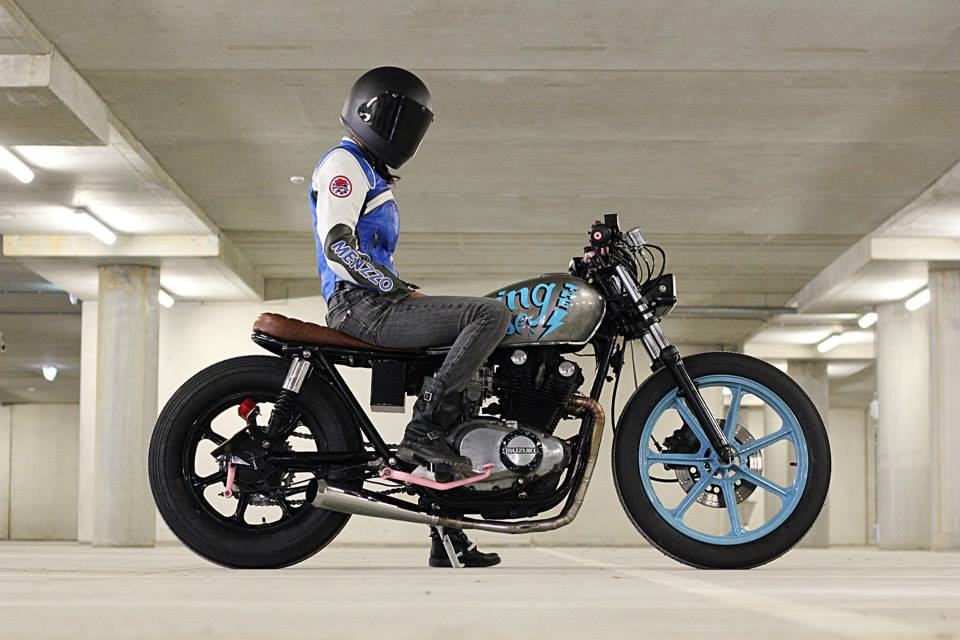 There's something lovable about Stella Geurtsen's custom Suzuki motorcycle. Built by Cool Kid Customs in Amsterdam, it's a little bit girly, and a little bit bad ass.
Stella sent me photos from the final shoot and some info about the build-
It's a two cylinder Suzuki GS450 (had to be a small-ish & light bike because I am a small-ish & light girl) but when I bought it, it looked like it belonged to a 50 year old man (maybe it did). So I went to Cool Kid Customs in Amsterdam and asked them if they could make this Midlife-Crisis-Looking bike into a Cool-Girl-Looking bike. 🙂 Without looking too girly of course.

The outcome is this bike. And a lot of turning heads at the streets. 🙂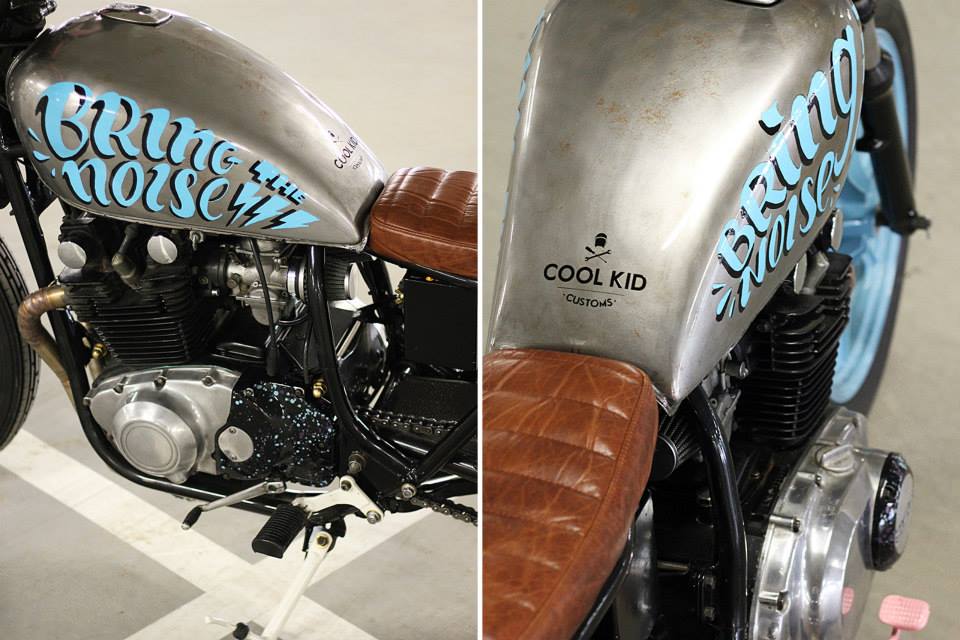 A bright "Bring The Noise" paint job on the bare metal tank livens up the neutral tones. Not to mention the bright front wheel.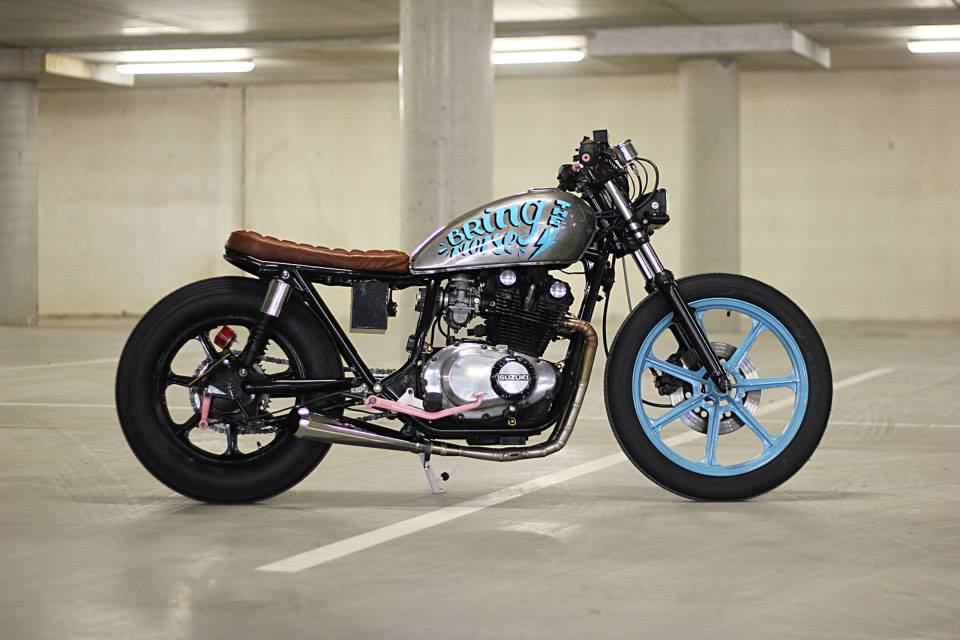 A few sparse pink finishes were added to some braces, levers, and bars… contrasting the light blues and metal tones.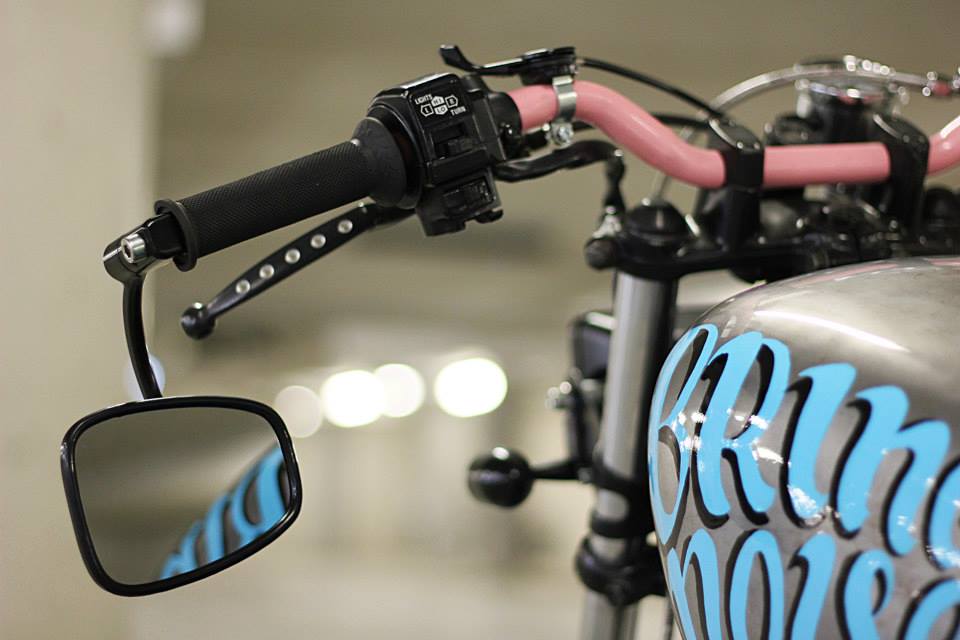 The tail light is one of my favorite details.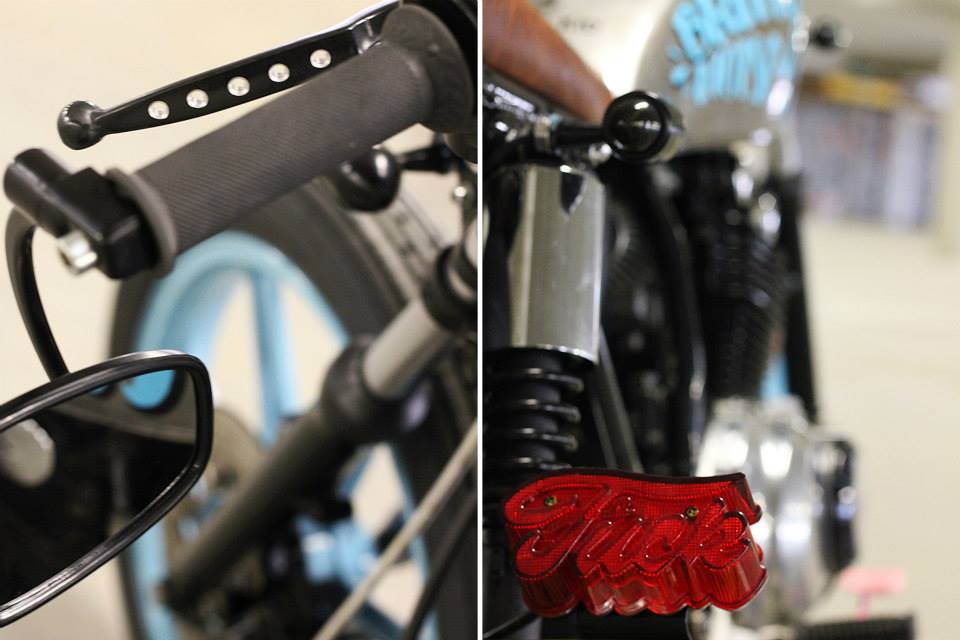 Stella is an Art Director at Stamenkovits Stibbe Stalenhoef Schreuder & Orchestra in the Netherlands, and has awesome taste in motorcycles.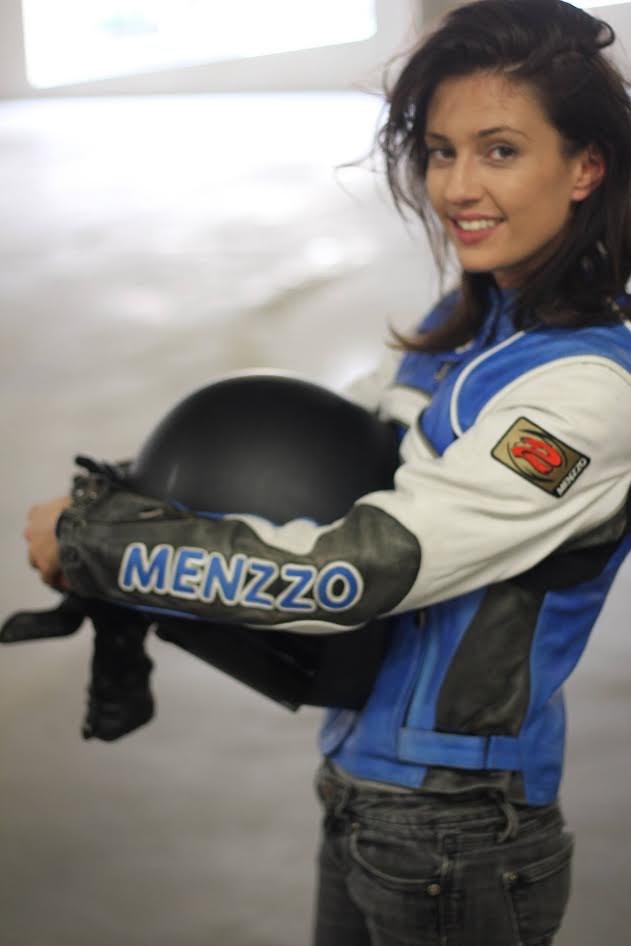 That's all for Saturday!

MotoLadies unite! Hannah Johnson, me, and Janell Mattson outside MotoCorsa. We're holding the book "Chicks on Bikes" by Christina Shook.
Posted on November 1, 2014 in MotoLadies, Motorcycles by Alicia Mariah Elfving
2 Comments

for "Stella's Custom GS450"