Stories of Bike: Sister (video)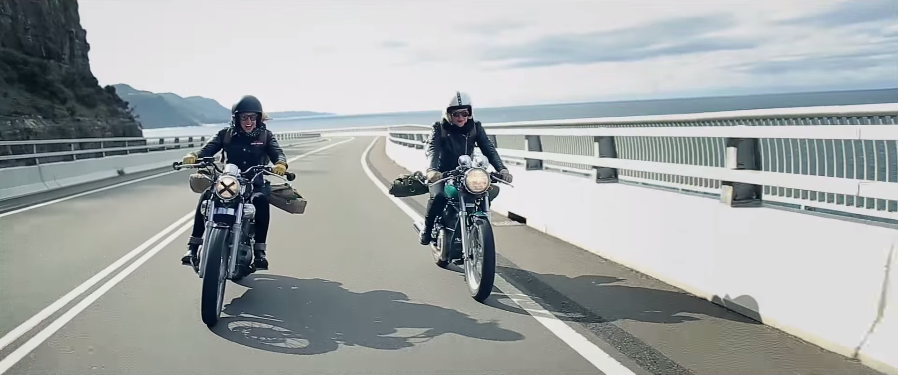 Short films originating from Australia, "Stories of Bike" by Cam Elkins is a great series- it expands on the passions we all share for motorcycles.
Whether you're a man, woman, young, old, ride a sport bike or cruiser- our love for two wheels connects us. Cam's series takes a look at individual riders (usually, in this case it's two ladies) and how they got into bikes. He balances beautiful, striking imagery with every day stories showing how extraordinary the simplicity of riding a motorcycle can be.
In this episode, best friends Maria and Nina spontaneously pack up and ride out of Sydney together to go camping. Their smiles are infectious, to say the least.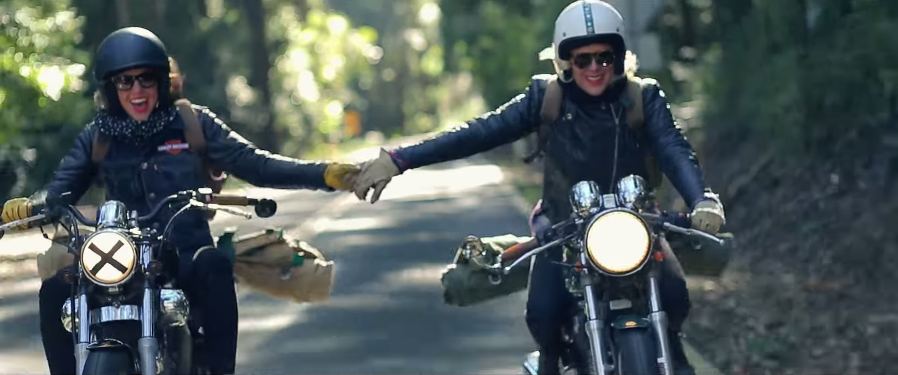 Watch the video:
Visit the Stories of Bike website for more awesome tales of riders and their motorbikes.

MotoLadies unite! Hannah Johnson, me, and Janell Mattson outside MotoCorsa. We're holding the book "Chicks on Bikes" by Christina Shook.
Posted on October 29, 2014 in MotoLadies, News & Features by Alicia Mariah Elfving
2 Comments

for "Stories of Bike: Sister (video)"