Strongwoman Juli Moody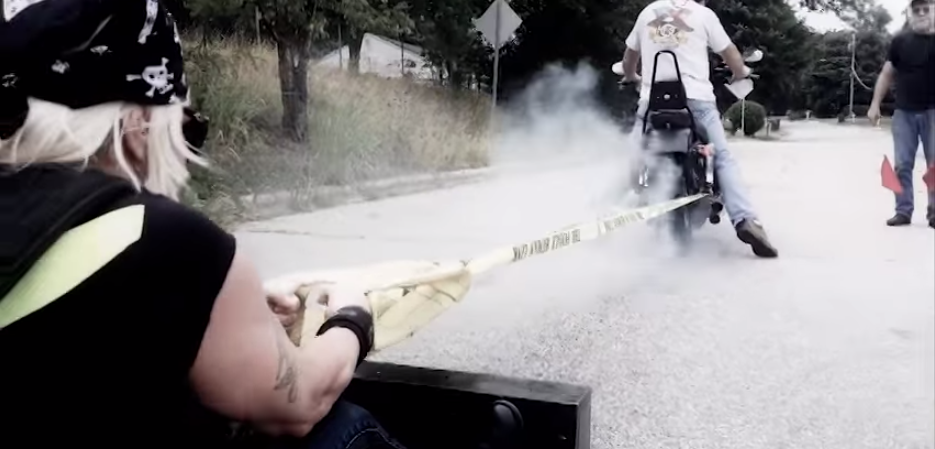 Juli Moody is a motorcycle enthusiast and Olympic Gold Medalist in the sport of Power Lifting.
Her signature stunt involves her holding onto tow straps attached to a motorcycle while it does a burnout. Dang! She has performed the stunt holding onto one, two, and four motorcycles and holds the world record for all of the above.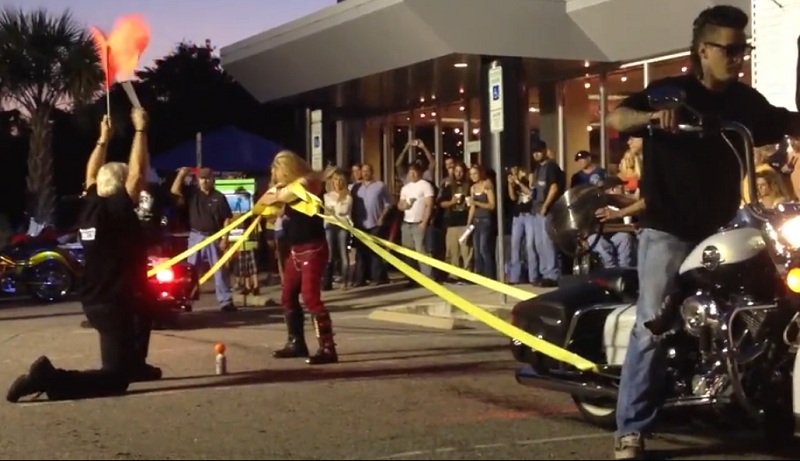 Check out the video of her in action, holding onto a Harley Davidson Dyna Glide going 30 mph while it burns rubber-
If you'd like to read more about Juli's achivements, head over to her website thefemalehumanlink.com.

Twenty previously unreleased photos with the MotoLady built custom Ducati Monster by the incredibly talented photographer Jimmy Ban!
Posted on January 4, 2015 in News & Features by Alicia Mariah Elfving