Submission Saturday: Women Love Motorcycles
Women of all ages from all over the world are riding motorcycles!
We're the fastest growing section of the motorcycle industry… let's keep it that way! Here's a handful of submissions proving women love motorcycles.
Have your own stuff to submit? Head over to the contact page! Send me photos from your road trips, when you get a new bike, new gear, when you have a good day… whatever!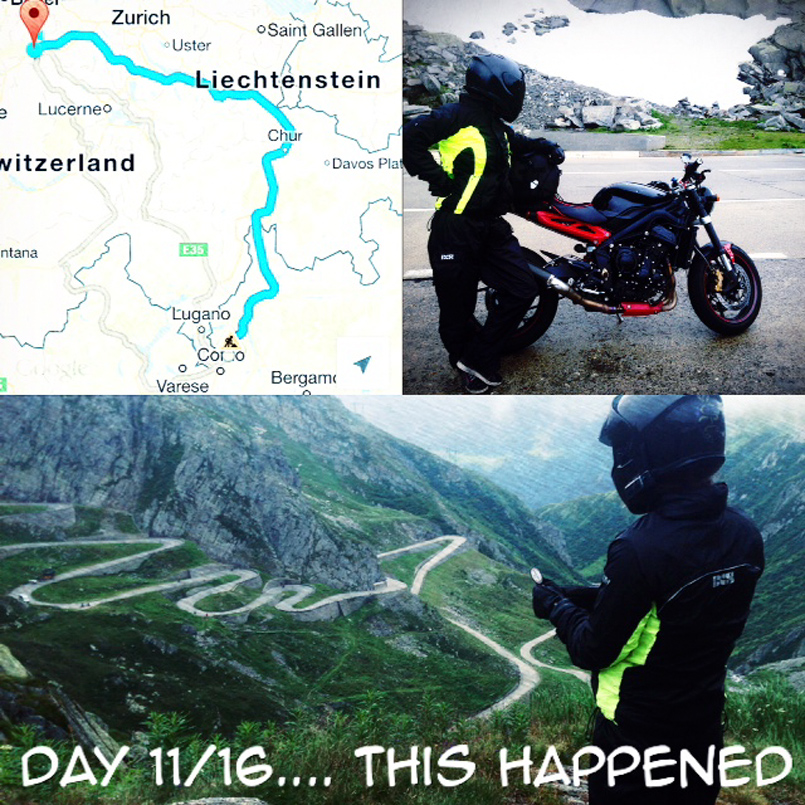 "Rode a customized 'cafe' Street Triple street fighter to Italy and back for World Ducati Week; 2,489 miles (of B roads only) in 14 days… complete with a black tie cocktail dress in my pack for a few posh evening events along the way!"
Submit by Susie Stanford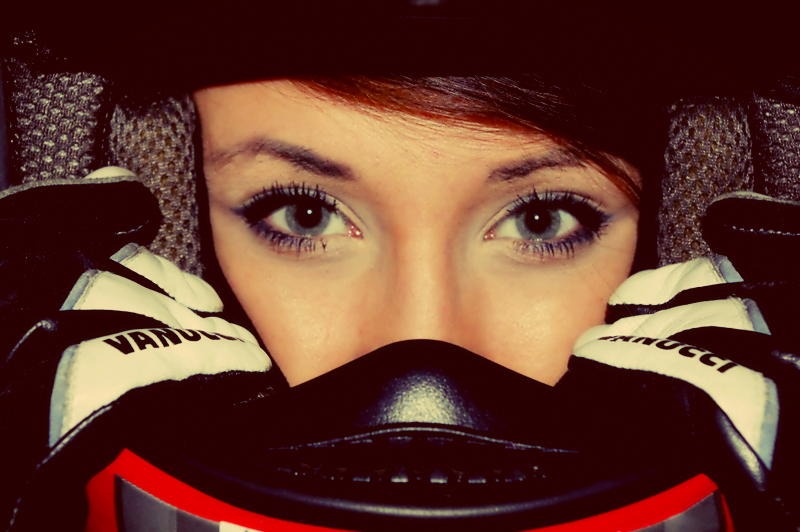 "Ocza + Kask."
Submit by Kamila Halat, Poland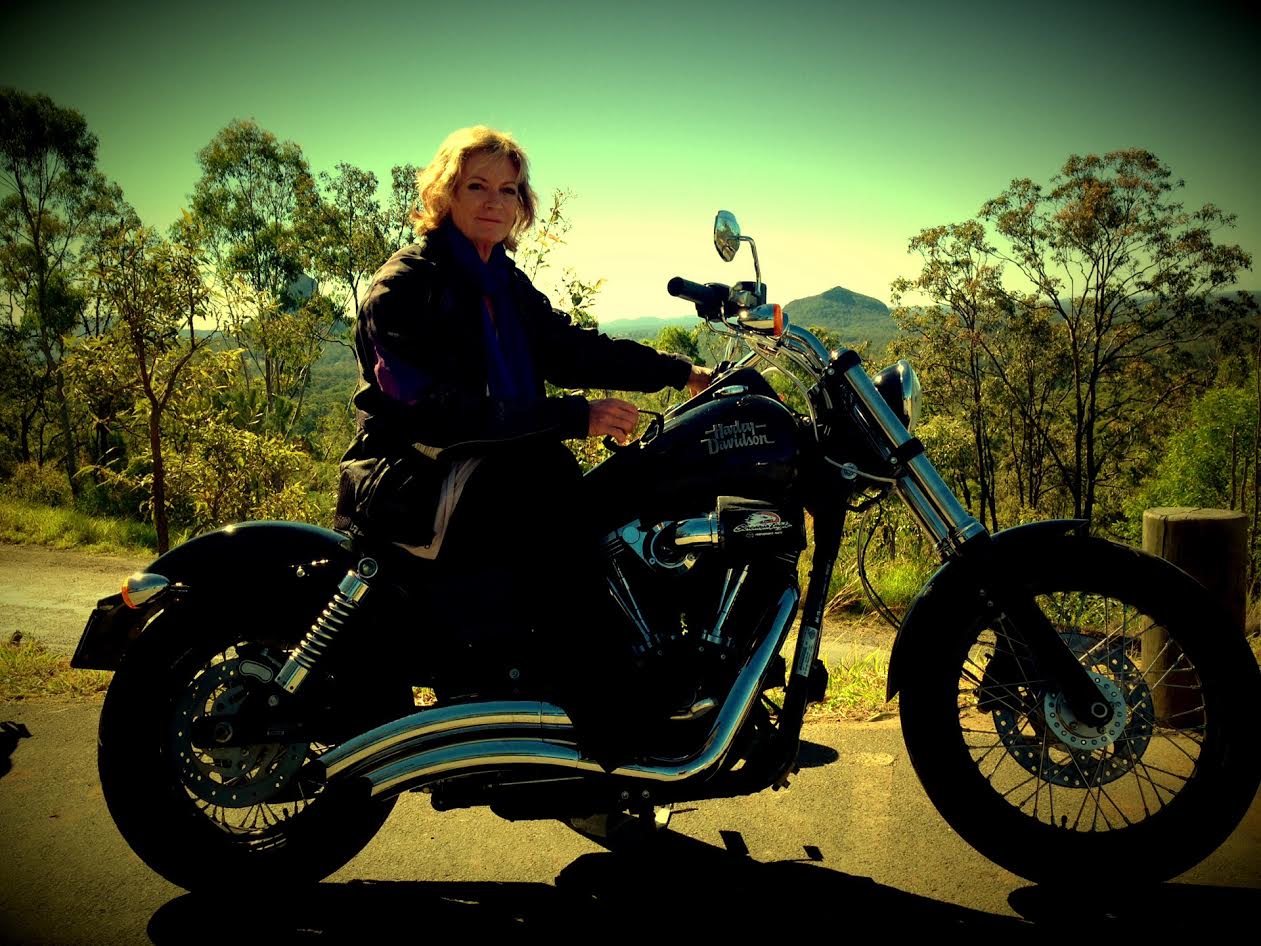 "Meet my sexalicious squeeze, Bob! (Creative naming powers, lol.) Harley 2013 Street Bob. This shot was taken at Glasshouse Mountains, Sunshine Coast, QLD, Australia.
I am in love and lust with Bob."
Submit by Jo, location unknown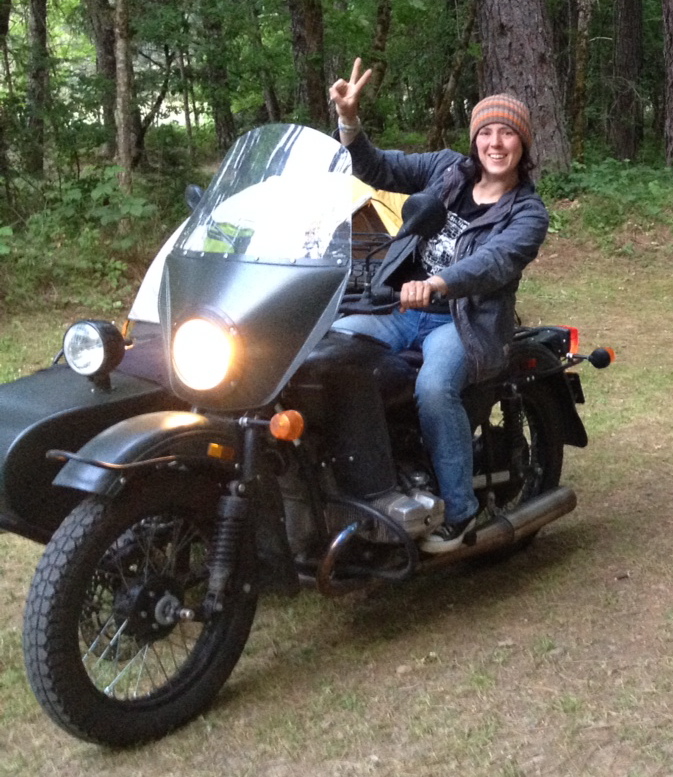 "This is me and my 2013 Ural Gear Up at the 2014 Southern Oregon Ural Rally at Lake Selmac, Oregon. I spent the month of May traveling on my Ural around Northern California, Oregon and Washington, camping and couchsurfing along the way. I've been living in Kodiak Alaska the past 18 years, but am moving to the Oregon Coast in September. Going to be driving down the ALCAN with my 1967 Honda CT90 on the back of my car. Never know when and where you'll find a sweet trail to rally along the way. Looking forward to being reunited with my Ural, which is currently stored in Oregon, and racking up some mileage. So many roads to ride. Most excited about exploring Oregon's vast network of forest service roads."
Submit by Elizabeth Roberts, Alaska.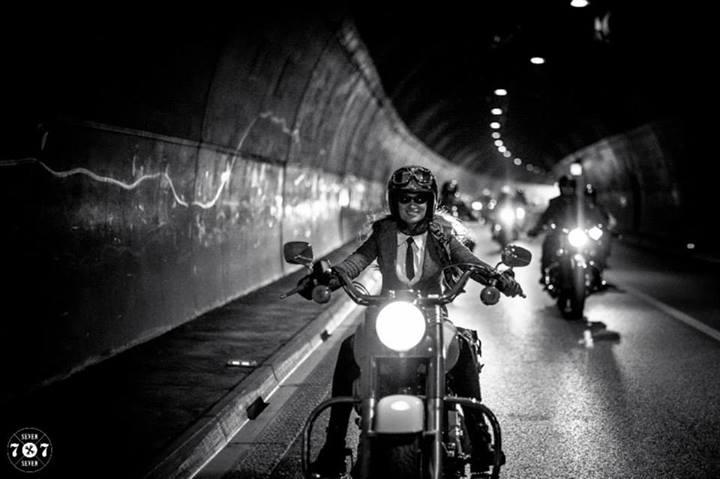 "Hey, Moto Lady! I was wondering how you pick up those ladies you introduce on your page? I'd be honoured to be one of them :)"
Submit by Ana Mamana, Slovenia, Europe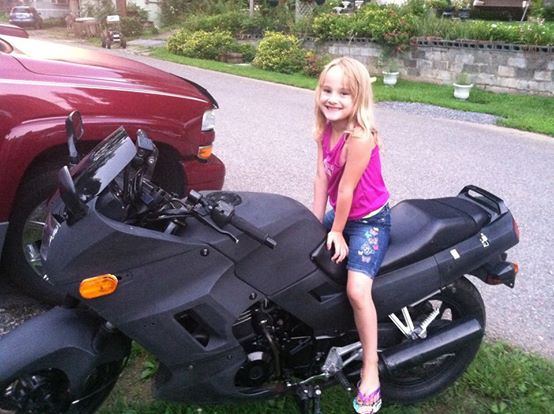 "My six year old niece is already developing a love for all things moto. She always asks to ride up and down the street on the back of my little Ninja 250. Has her own four wheeler and has asked for dirt bikes. I think it's so cool that she's interested in these things and not sitting in front of an iPad or a TV."
Submit by James Lane, location unknown
Seeing your submissions makes me so happy, keep 'em comin'!

Video, photo gallery, and party breakdown from the third annual Women's Motorcycle Show is here!
Posted on September 13, 2014 in MotoLadies by Alicia Mariah Elfving
2 Comments

for "Submission Saturday: Women Love Motorcycles"