SynergyForce Women in Suzuka 4 Hour Endurance Race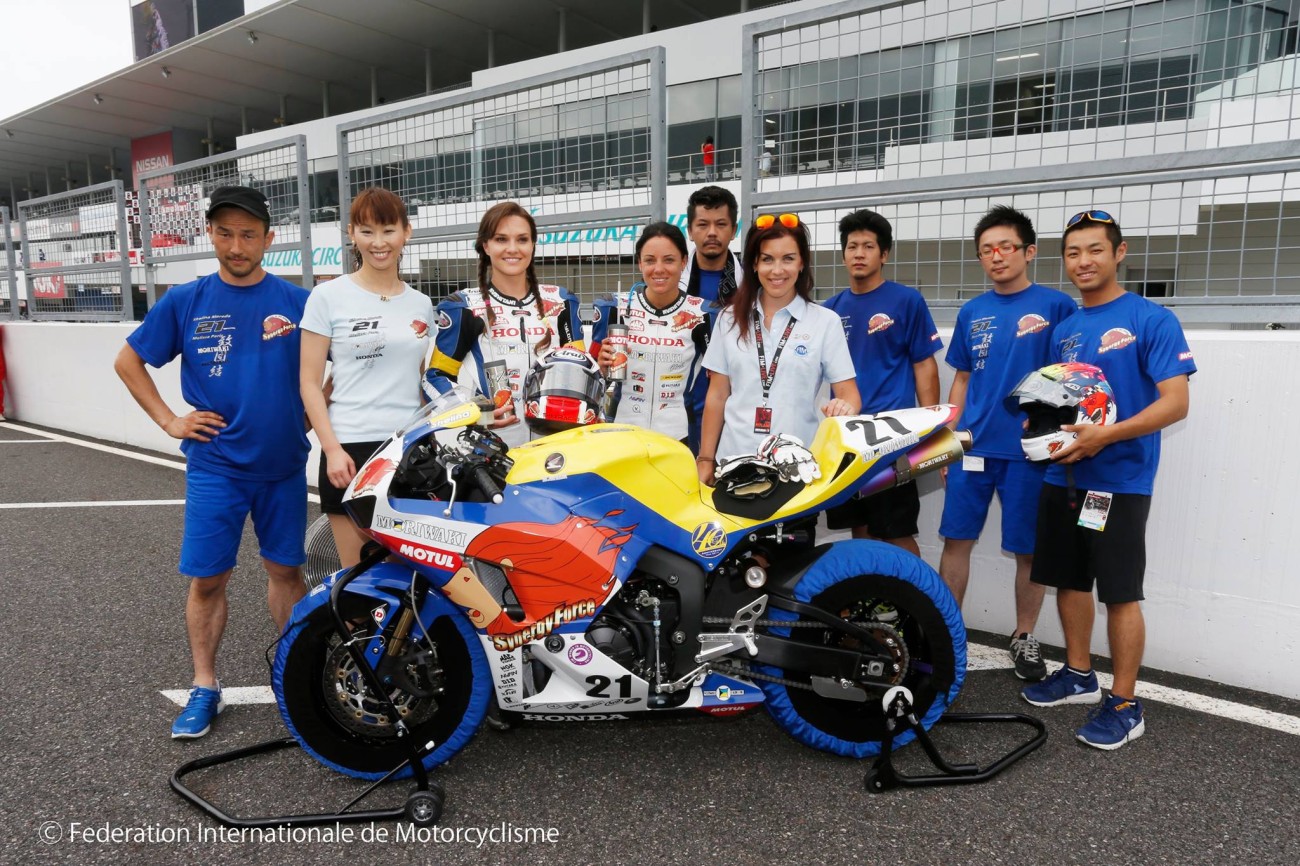 Last year, four ladies made history at the Suzuka 4 Hour Endurance race in Japan- participating as the first all women's team, finishing 28th.
This year, the SynergyForce team announced that they'll be backing them again, collaborating with FIM Women in Motorcycling and Moriwaki Engineering Co. at the 2015 Suzuka 4-Hour Endurance race. Melissa Paris, Shelina Moreda, Nita Korhonen, and Midori Moriwaki together again, best of luck ladies!
Follow Shelina Moreda's racing FB page, and the Synergy Force page for updates.
Previous: Suzuka 4 Hour: Ladies Make History
Posted on July 14, 2015 in MotoLadies, News & Features by Alicia Mariah Elfving